Martin Fitzgerald offers up his player ratings after Liverpool's 0-0 draw with Manchester United in the Premier League…
FUCKING hell, I've spent all week in various stages of shitting myself (thankfully not literally).
Despite not losing, it still feels like I'm in some sort of purgatory – like I've got agoraphobia AND claustrophobia and the only place I can go is the porch.
Something, soon, needs to give but in the meantime, here's your match ratings…
Alisson : 9
Thank fuck we signed him, literally anyone else in goal and we lose that game, our unbeaten home record and, probably, our minds.
Trent : 7
Lacking the bravery and instinct of the last few seasons but was one of the few in red that got better as the game went on.
Henderson : 8
I'll never really be a fan of him back there but I thought he did well. Clearly spent the last week, along with the rest of the back four, learning how to play offside.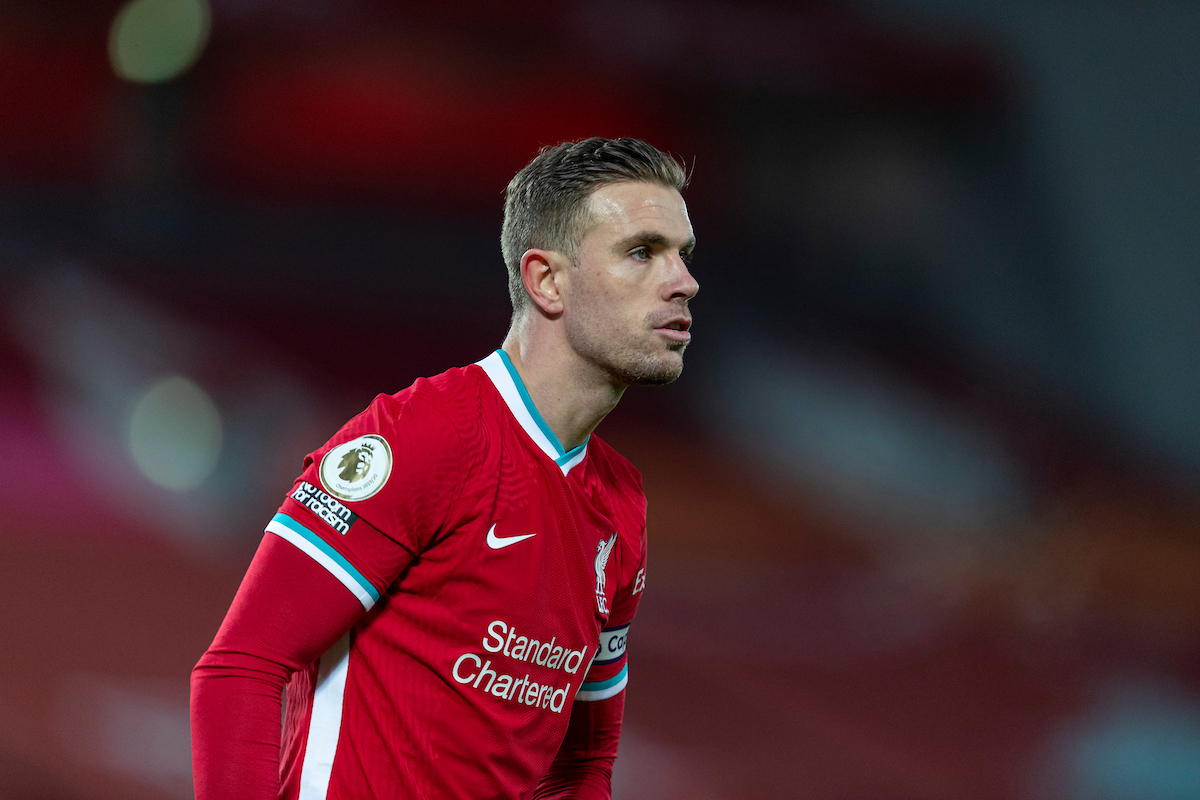 Fabs : 10
Our best player today, and the way he saw off Rashford in the second half was incredible.
If I liked The Foo Fighters I'd say it was the most impressive change of position since Dave Grohl went from drums to guitar and vocals.
But I don't.
Maybe that Learn to Fly one at a push.
Robertson : 7
A little wasteful in the first half when he found himself in good positions to shoot or cross.
Like Trent on the other side, just missing that bit of magic and has us all wondering, in a chicken or egg way, what came first – the lack of assists or the lack of goals.
Gini : 7
Really strong opening 20 where he didn't give Fernandes a second on the ball. Drifted out of it in the second half as he ran himself into the ground.
Reckon he fucking hates The Foo Fighters, even that Learn to Fly one, and would love to see Fabinho back in midfield one day giving him a hand.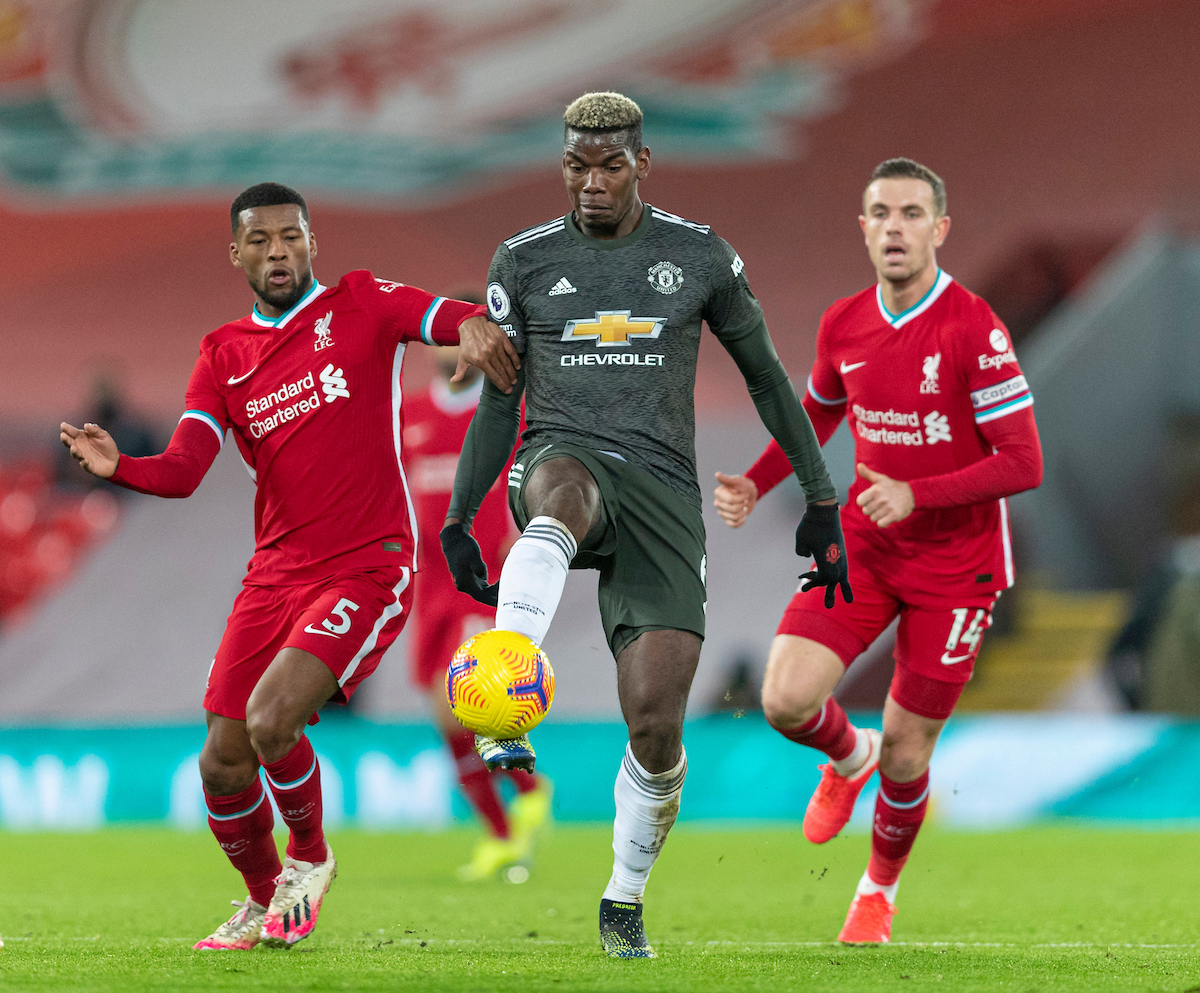 Thiago : 8.5
Bearing in mind I was eating out to help out when we signed him, it's bonkers that was his home debut today.
Did well, particularly first half, when he kept walking past Scott McTominay like he was something out of Resident Evil.
Shaqiri : 8
Starts really well, knitting everything together and basically seeing the same picture as Thiago.
Drifted a bit though and, in a world where he very much knows he's the comic relief, was probably put out to see one of their centre backs had a mattress for a head.
Sadio : 6
Looked the most likely of the front three today whilst also looking like he'll never score again.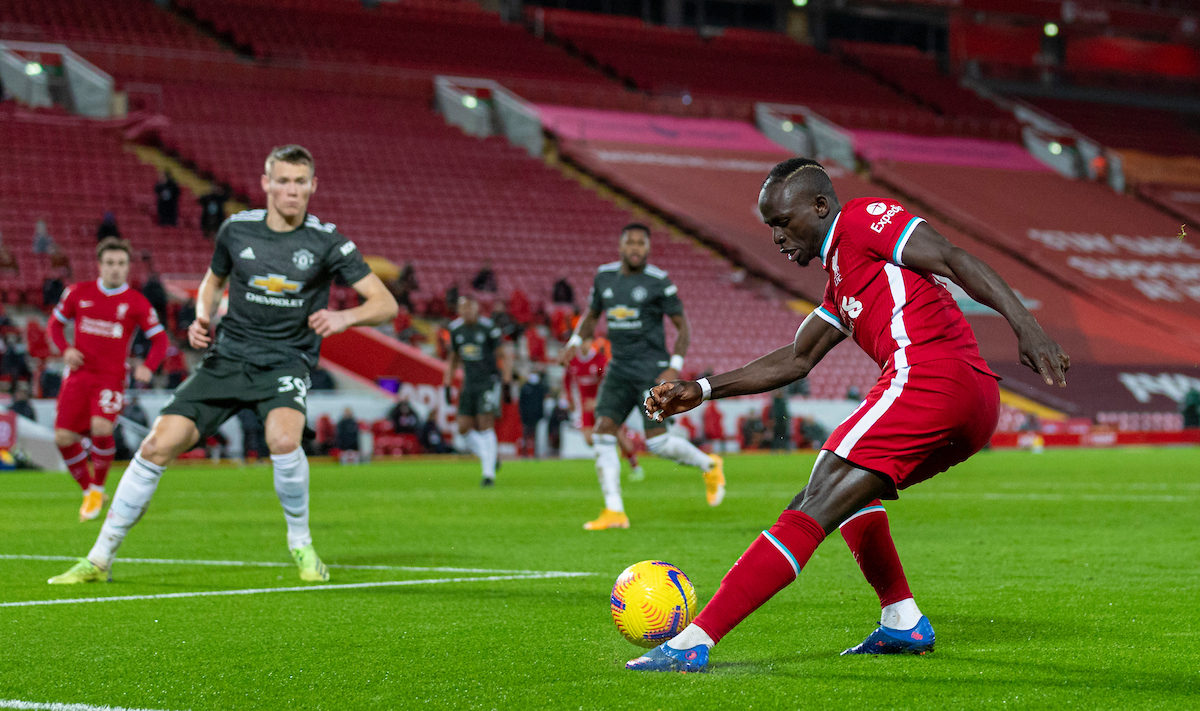 Bobby : 4
Oh Bobby.
In his defence, he's the only one of the front three who seems to fancy shooting at the moment and I feel that should definitely be encouraged.
But he slots Robbo in first half and he has the easiest chance of the game.
Thought it was remarkable how long he stayed on for.
Salah : 4
Never got the better of Luke Shaw all day and when he did get in the box he had the yipps.
Would have played him through the middle at some point, give him less to do and less to think about.
SUBS
Jones : 6
Thought he did OK but I'm not sure it was a substitution that said "right here comes the kitchen sink".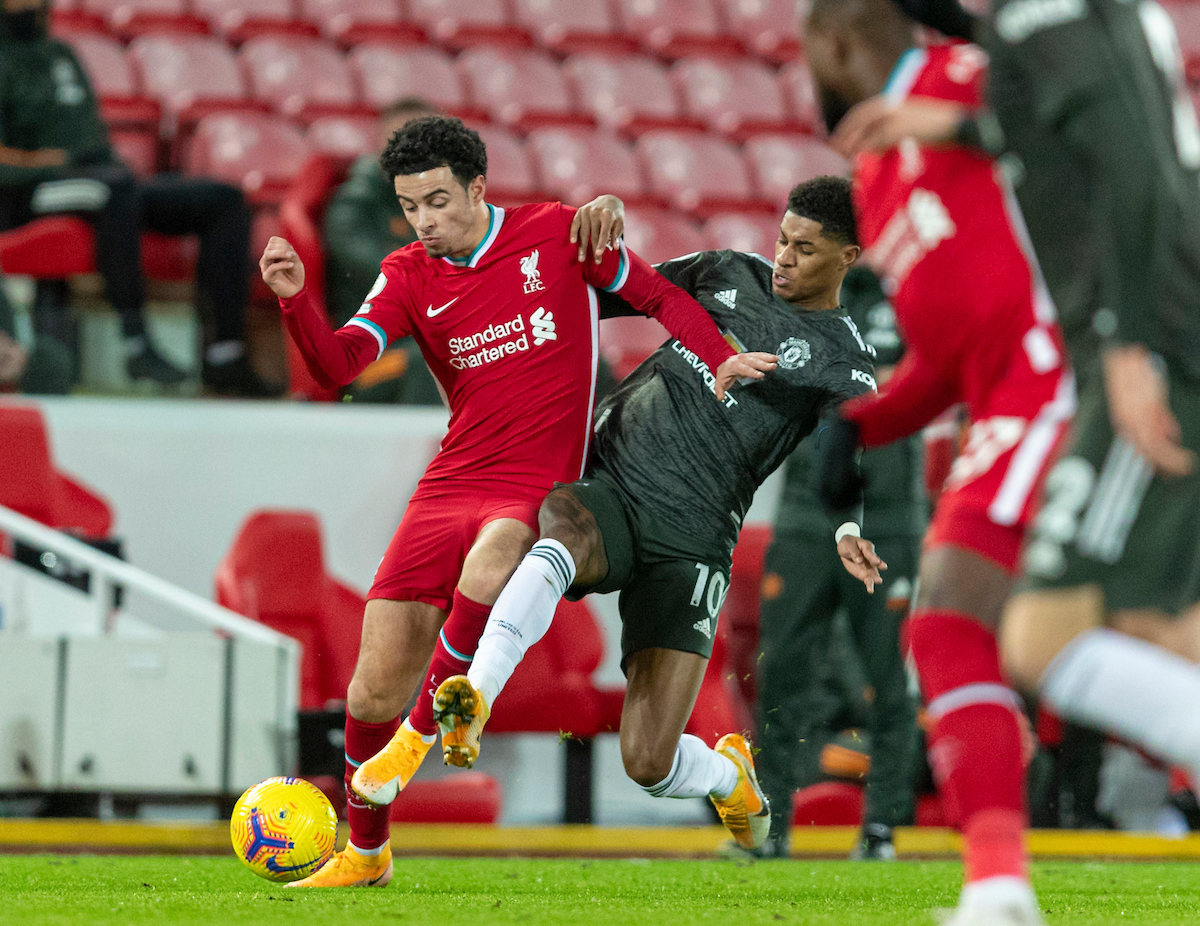 Divock : 5
Not really the kitchen sink either, more like one of them Soda Stream machines where you thought you could compete with Coca Cola and Pepsi from your own kitchen only to find it's a laugh for about 10 minutes but ultimately leaves you banging your head against the wall with syrup all over your face.
Milner : N/A
I've got a pan a bit like him. Had it for about 25 years and it's survived about 10 moves.
A girl at Reading Festival in 1995 : 10
I asked her who she was looking forward to seeing that weekend and she said "The Foo Radleys and the Boo Fighters".
And that, reader, is my festival highlight for years 1990-2019
Up the Purgatory Reds.
---
"The shape was right. The structure was right. Liverpool got a lot right, but they were nowhere near good enough in and around the penalty area."

Subscribe now for the reaction as the Reds fail to win in the Premier League for the fourth game in a row 👇https://t.co/oaOWcUzrlr pic.twitter.com/QNc67yjt78

— The Anfield Wrap (@TheAnfieldWrap) January 17, 2021
Recent Posts: