Despite Liverpool's recent form, Leanne Prescott writes that Fabinho has once again proven to be The Reds' shining light this season…
VERSATILITY is one of the most valuable traits a footballer can possess, but only a handful of players can claim to shine in different positions.
Phillip Lahm was always a sensation wherever you put him; so adept at reading the game whether it be as a right back, left back or central midfielder.
Javier Mascherano was an astute defensive midfielder turned successful centre half after moving to Barcelona.
David Alaba became somewhat of a pet project for Pep Guardiola at Bayern, a left-back able to slot into midfield as well as central defence.
In Liverpool's case, there is no better representation of this than Fabinho.
Having demonstrated his qualities as a defensive midfielder last term, the Brazilian continues to make a claim to also be one of the Premier League's best central defenders.
Most teams have had lulls in form this season. Manchester City started the season with a whimper but have now found their stride, Arenal were in a relegation scrap before youth offered them a spark, Tottenham have had peaks and troughs.
Liverpool are currently enduring theirs, having failed to score in the last three games for the first time since 2005 with the build-up play and overall dynamic of the team suffering immensely in the absence of Virgil van Dijk and Joe Gomez.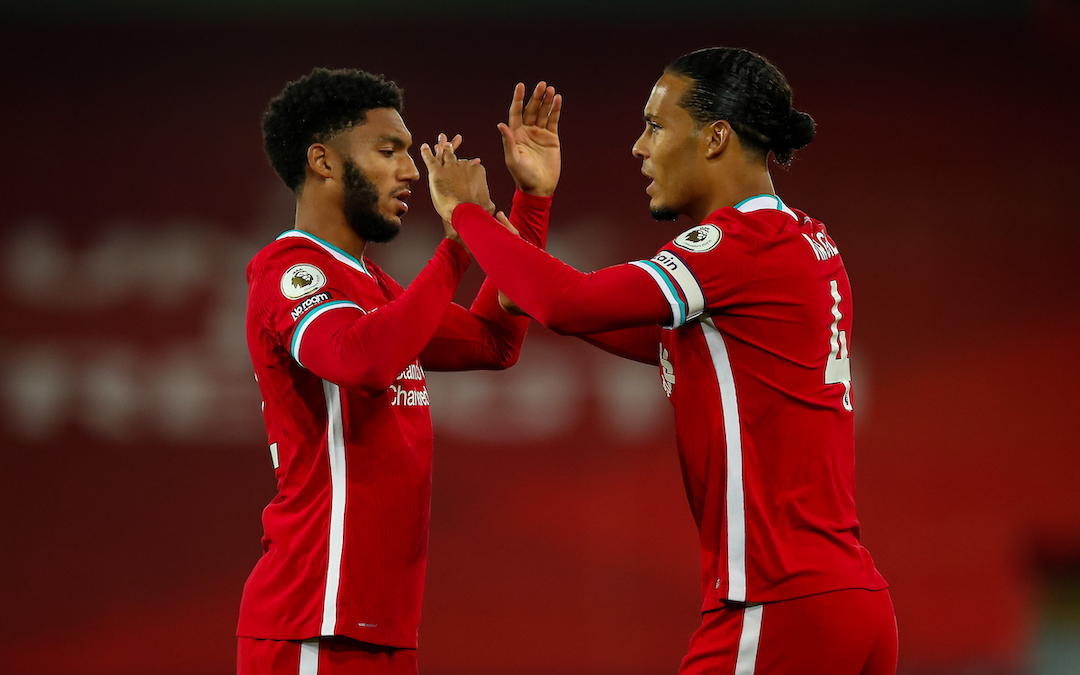 And yet, in a defensive sense, The Reds have done commendably well without their trusted lieutenants.
That is in no small part down to Fabinho, whose awareness and ability to read the danger has been at the heart of a makeshift backline.
For all the talk about the issues at the back, Liverpool have conceded just five goals in the league since the Brazilian's return from injury against Leicester at the end of November.
While van Dijk and Gomez have proven huge misses to the build-up play, helping to capitalise on pockets of space and quickening the pace of transitions up the pitch, the 27-year-old's ability to slot into centre back has alleviated the side's defensive frailties.
Constantly scanning his surroundings, Fabinho's tactical intelligence is second to none, allowing him to quickly read the pattern of the game. In doing so, he is always primed to block passing lanes, alive to impending threats and able to rapidly respond when called upon.
Against United on Sunday, he was the standout performer once again.
When United appeared set for a dangerous two-on-one situation in the second half. Changing his body position while running with his back towards goal against Marcus Rashford, he demonstrated his impeccable reading of the game. Where most would dive in, there was no sense of panic. He simply bides his time; he steps in and he removes the threat on goal.
Rarely do you see Fabinho sweeping in rashly, with his timing of the tackle and ability to win possession excelling throughout, picking the perfect moment to make the ball his. The 'lighthouse within the organised chaos', as described by Pep Ljinders, he is so often in the right place at the right time and his importance within this side only continues to grow.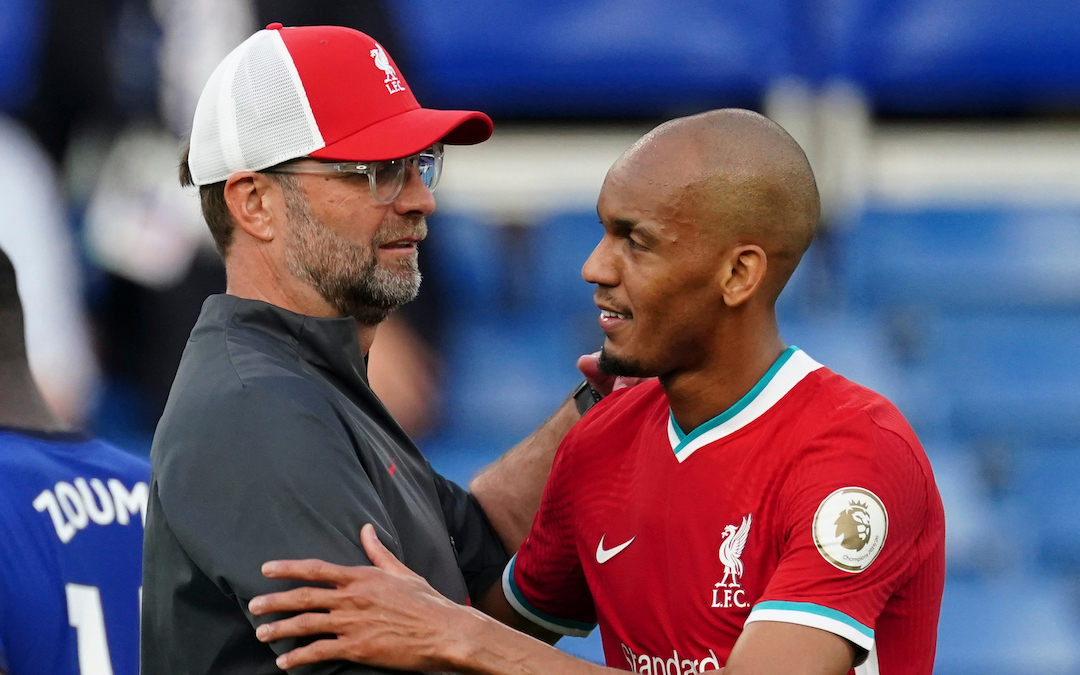 If there is one drawback to seeing Fabinho at the back, it's that he doesn't have a twin brother to feature in midfield.
His inclination for progressive passing between the lines and ability to screen the back four has been a big miss, providing balance at the heart of the team.
It is no surprise the front three has seen a drop off over the last few weeks while there's central midfielders playing at centre half, but there's a hope Thiago can alleviate that in the coming weeks.
He took some time to find his feet, but Fabinho's importance to this side continues to be highlighted time and time again.
If there is one player The Reds simply cannot afford to lose right now, it's him. If there's one player Jürgen Klopp wishes he could clone, it's also him.
His qualities as a central midfielder are widely known, adding security and creativity at both ends of the pitch, but his reading of the game and tactical nous has seen him evolve into an equally impressive central defender.
He has made an almost impossible job look remarkably straightforward and barely put a foot wrong since stepping into defence.
There's a very strong argument to be made that he's been Liverpool's player of the season so far.
---
"Do we think we're adapting well enough? Fitness is down, intensity is down."

"Our intensity is our identity and we're dealing in a time where every single match is noticeably less intense."

The Anfield Wrap FREE Podcast 🗣

Listen for FREE 👉 https://t.co/N9QGwnHwCJ pic.twitter.com/qLQziAjPiE

— The Anfield Wrap (@TheAnfieldWrap) January 19, 2021
Recent Posts: