Liverpool's seemed void of ideas after West Brom's equaliser in Sunday's draw, and David Segar writes that it was too much of a reminder of The Reds of old…
A PORTLY gentleman who only works in short bursts and relies on a rigid formation of reindeer to do most of the work for him.
Yes, I'm talking about Sam Allardyce, except instead of reindeer, he had footballers and instead of a jolly mannerism, he had a mask over his chin.
The last man to 'mastermind' an away win in the Premier League at Anfield did the next best thing on Sunday, as Allardyce's West Brom side secured a 1-1 draw against Liverpool.
It was a frustrating game for the Champions, despite a bright start as Sadio Mane fired them into an early lead, and they dominated for the rest of the first half. On the face of it, they were primed to go and wallop The Baggies in the second.
Instead what they did was drastically reduce their levels, allow the visitors to come out and play and before they knew it, they were dropping points to a side that had been beaten 5-1 at home by Crystal Palace just a couple of weeks ago, who then lost 7-0 to Liverpool last week.
Yes, it has been an odd season.
Dropping points is one thing, but it was the sheer inevitability of it that will stick in Jürgen Klopp's craw. Though the equaliser from Semi Ajayi was a well won header from a good ball in, it came from a very sloppily conceded corner, which was itself far from the first needless opportunity The Reds had handed Allardyce's side in the second period.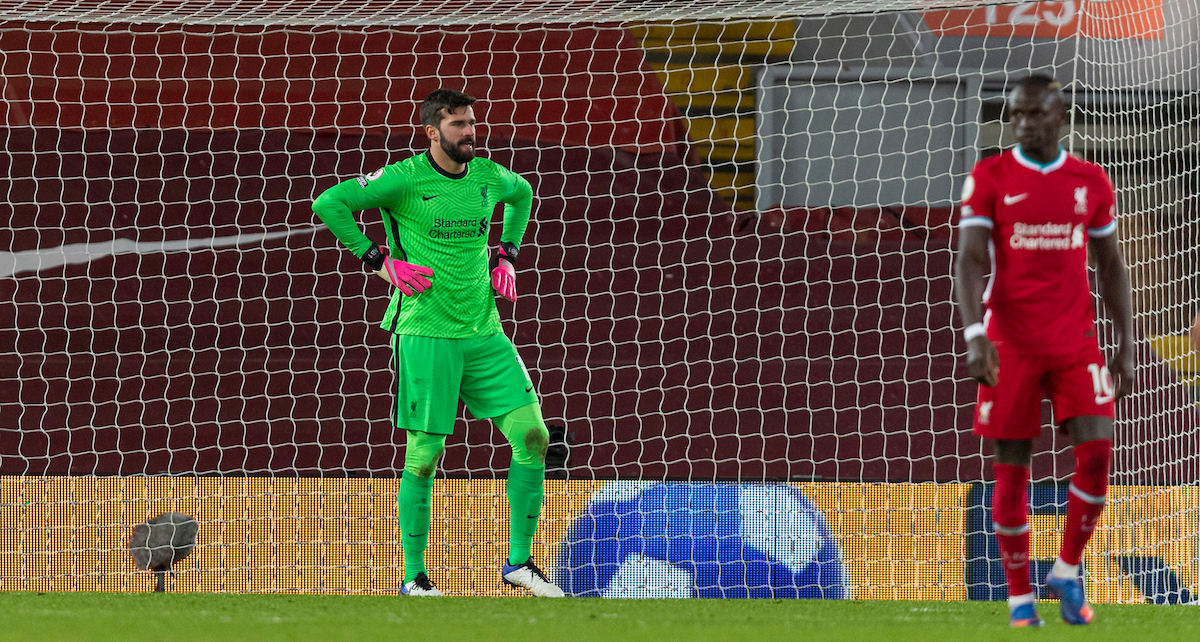 As surprised as West Brom's players looked, anyone of a red persuasion had seen it coming a mile away.
That doesn't necessarily follow when it comes to Klopp's lads these days. In years gone by, absolutely. You could set your watch by a Liverpool self-foot shooting, especially against teams like West Brom. In recent years, though, they have become known as 'mentality monsters', not just in their ability to grab late victories, but to hold on to slender leads when the guns aren't quite firing.
They gathered 196 points across two seasons because their game management was second to none. This season, it feels like a vital component that has eluded them more often than it should have, and has resulted in five draws from their 15 games so far. Compare that to just three draws in the whole of last season.
They should have beaten Everton, but for a VAR that shrugged its shoulders and tossed a coin, and two points were dropped at Brighton for a penalty that you also see given on pretty much a 50-50 basis. The draw at Man City was respectable, but you still feel avoidable, while the 1-1 at Fulham was, if anything, fortunate given how awful Liverpool were that day.
After Sunday, four of those five draws have seen Liverpool throw away leads, which is something they have very rarely done in the last two years, and it's something they could do with stopping.
There are obvious mitigating circumstances, with the long-term absence of Virgil van Dijk and Joe Gomez, while Alisson's availability has been far from consistent, accompanied by the many other shorter-term knocks and the packed schedule compared to other years.
Then again, with eight days to prepare for this match, it was a surprise to see a Liverpool side that, to be frank, looked very underprepared for a match against a Sam Allardyce team.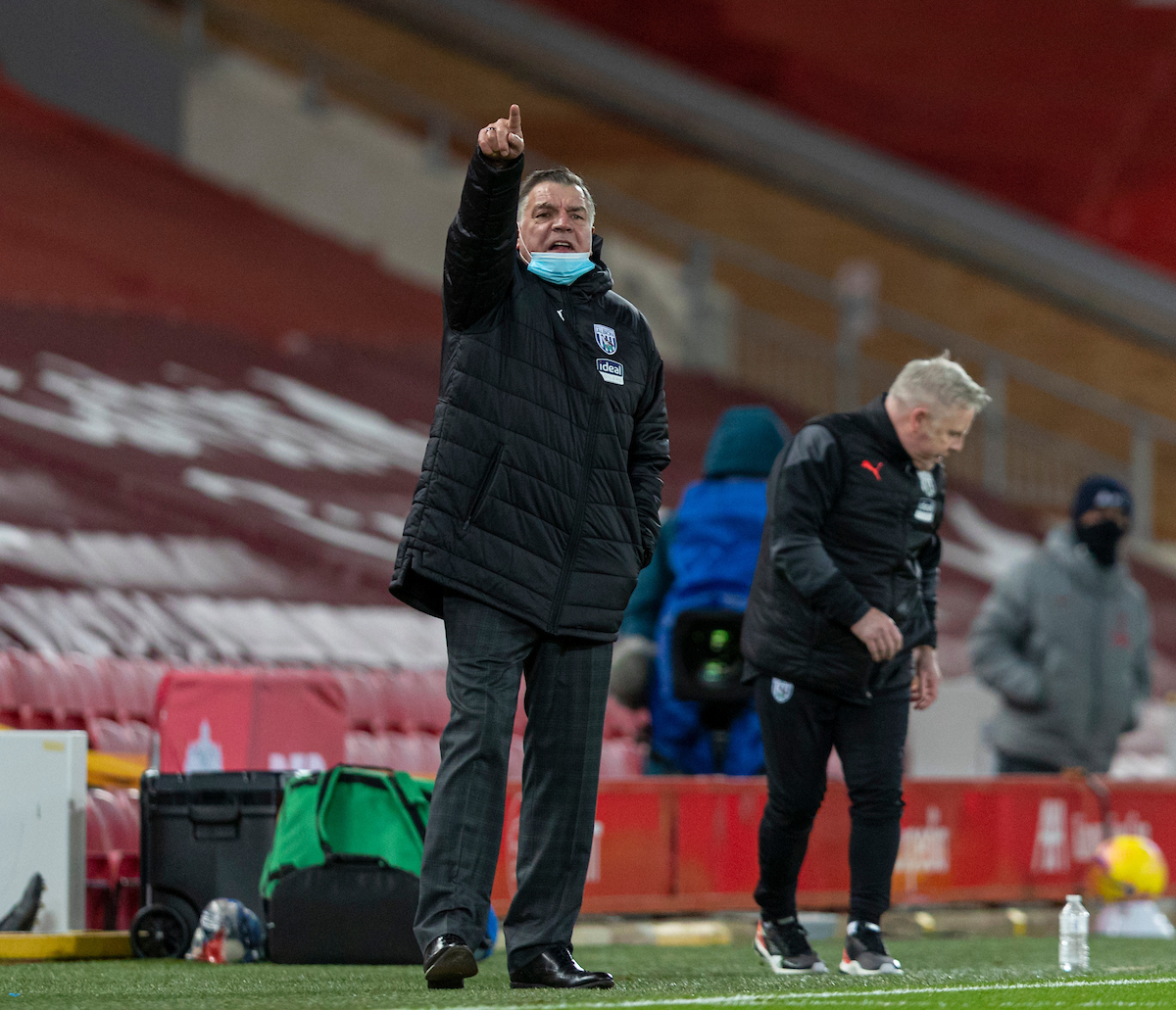 Liverpool have actually had to pull out their mentality monster card a few times already this season, securing late wins at home to Sheffield United, West Ham and Tottenham. All games in which they should really have won comfortably, but at least did manage to stay in the game before grabbing a late goal.
If Roberto Firmino's late header against West Brom isn't tipped wide expertly by Sam Johnstone, then this article is probably talking about how The Reds are showing that determination to get the points in spite of setbacks.
It was saved though, so instead we're here looking at why Liverpool aren't seeing out wins the way they did regularly in the past two years.
It's easy to say after the event, but it did feel like Liverpool had run out of ideas early on against West Brom. It was ball after ball into the box that was always going to be dealt with easily by a team with a 6-4-0 formation. The one time The Reds broke through was from a ball down the middle, but after that they returned to crosses from wide again.
It's slightly understandable why, with the quality that Trent Alexander-Arnold and Andy Robertson produce, but the former was having an off night, while the latter was actually putting lovely balls in, only to see nobody attacking them.
Firmino nearly grabbed the winner (from a cross, of course) but it felt like a game that had been crying out for something else. Jordan Henderson in particular seemed to be under the impression that Olivier Giroud had been signed and was playing up top for his team.
Having a more orthodox striker to just be in the six-yard box for those balls clearly isn't something that the manager wants, especially as the one option in the squad who can play that role is Divock Origi, and he was barely trusted to come on and play five minutes at the end.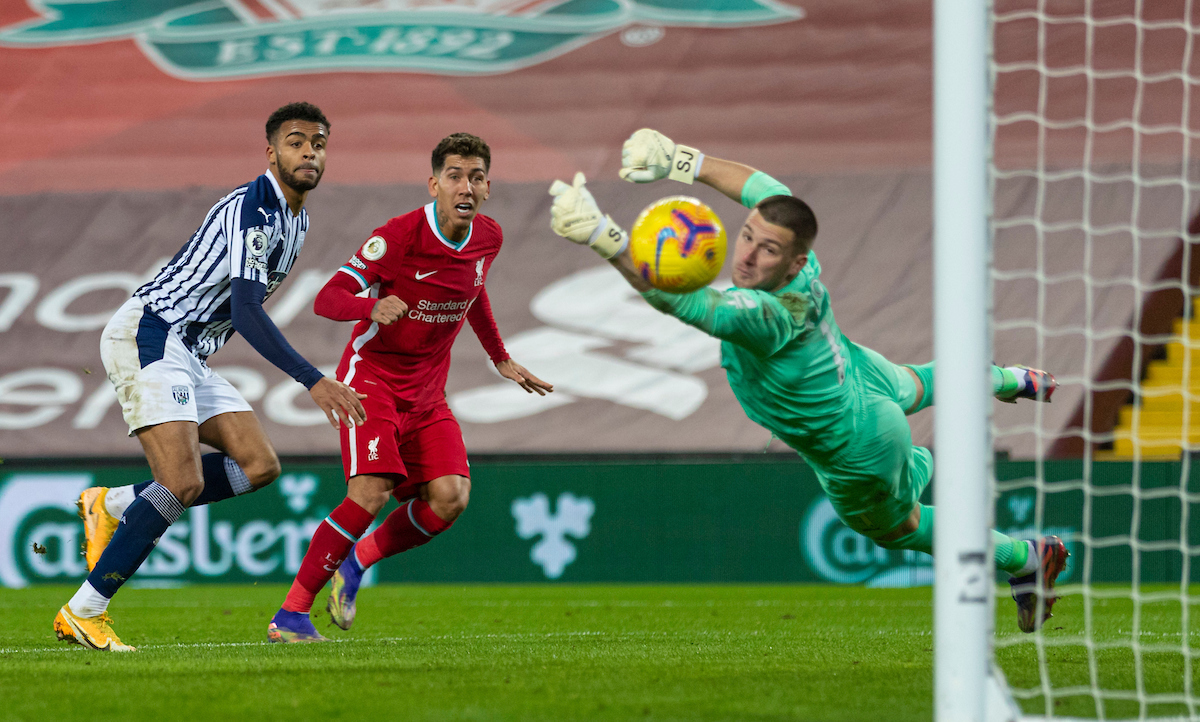 It is a minor criticism as games like Sunday are so rare, but there needs to be a realisation from the players that they must readjust in games where Plan A simply isn't working. They don't need a 'Plan B'. I will not countenance the idea of a Plan B. Plan Bs are for fools who have a shit Plan A. They just need a… Plan A 2.0, but I suppose that's Diogo Jota who is *checks notes* injured.
It is far from doom and gloom after the West Brom draw, of course. Liverpool remain top and have very recently comfortably seen off Leicester City, Wolves and Crystal Palace. The obvious difference between those games and the others is that they finished their chances well on those days.
Essentially my advice is that when Liverpool have a chance to score, they should put the ball in the goal (I am available for a small consultation fee for any football clubs that happen to be reading this, by the way).
Liverpool haven't really been punished for their recent slips as other teams are also dropping points like your dad drops peanuts. With players coming back from injury, including a certain Thiago Alcantara *does the whistle*, the time is now for the Champions to get back to what they know, and be ruthless in hoovering up points, even if it means having to grind them out against teams they expected to hammer.
Now, I'm off to the supermarket to replace the pint of sherry I left out for Big Sam-ta Claus.
---
🗣Liverpool 1-1 West Brom: The Post-Match Show | #FreePodcast | #LFC

"We looked void of ideas…..we didn't have an answer."@Knox_Harrington is joined by @JohnnyMilburn, Ste Evans & @pfitz98 to discuss yesterdays draw.

Listen for FREE👉https://t.co/8mhKrMpoRD pic.twitter.com/GiMvEZQyYe

— The Anfield Wrap (@TheAnfieldWrap) December 28, 2020
Recent Posts: