Liverpool fans have a lot to thank Gerard Houllier for, but Josh Sexton writes that for him Gerard was the manager that helped ignite his love for football…
I ALWAYS find it interesting hearing stories of how people got into football.
It's the thing that so many of us dedicate a large portion of our lives to now, but at some point in our lives it was barely even a conscious thought.
It's why I loved Adam Smith's What Football Means To Me podcast with Rob Gutmann that came out recently. I can resonate with Rob's football-supporting origins story.
I was never that into footy as a kid. I'd say my interests went from Thomas The Tank Engine to Postman Pat to WWF. I know that last part seems quite the leap but I was bang into the wrestling, you know. Fucking loved The Rock.
So many of my childhood memories are of me and my brothers watching wrestling and completely going against all the warnings of "do not try this at home". As though they'd actually said: "Do not try this at home, unless you've got pillows to cushion the blows."
That was all around the turn of the millennium. But I didn't realise the tide in ours was starting to turn. My oldest brother had started to love playing footy but never really picked a team. Just loved David Beckham, much to my dad's dismay. He was cool though Becks, wasn't he? I didn't blame him.
My other brother though, was becoming obsessed with another England star and the team he played for. Luckily, for the sake of my dad, it was all about Michael Owen and Liverpool.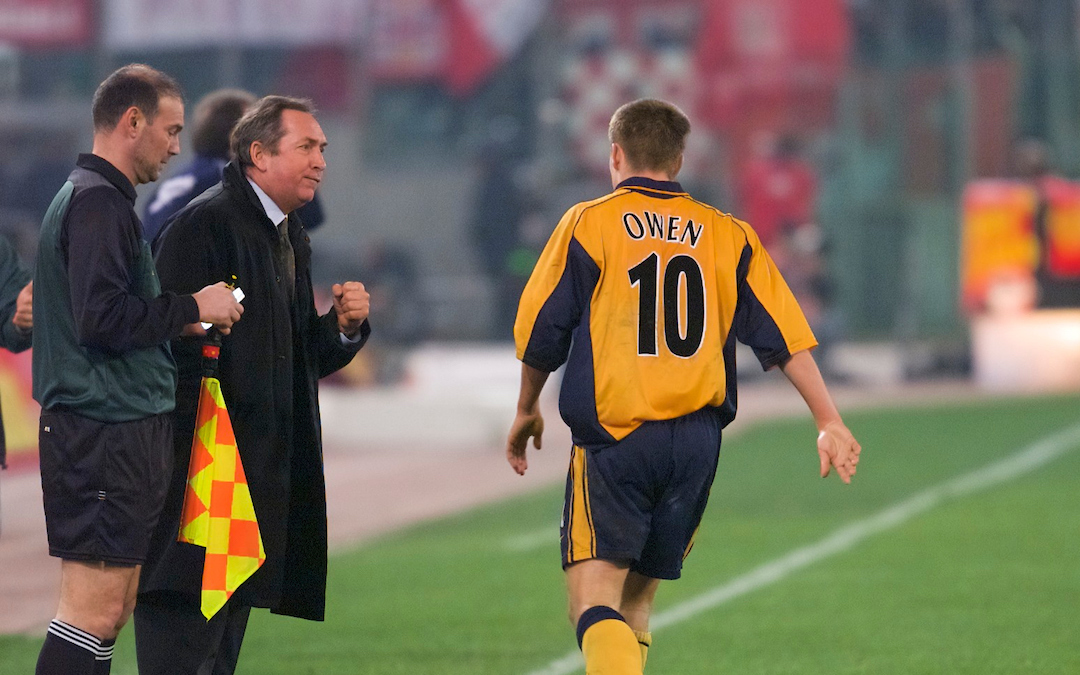 My dad would have my brother and I kitted out. Literally with the kits but also posters, signed memorabilia and VHS cassettes of The Reds' season reviews. We'd watch the goals and immediately run into the garden to recreate them.
I say we, I was always in goal. That's what being the youngest of three brothers gets you.
There was one VHS in particular that I couldn't stop watching. The Liverpool FC 2000-01 Season Review. The Treble. I remember everything about it.
Those images are imprinted on my brain. Gerard Houllier walking out at a sunny Anfield to start, having his picture taken alongside his new signings which included Markus Babbel, Gary McAllister and Nicky Barmby.
I remember the goals, all of them. Danny Murphy at Old Trafford. Gary Mac at Goodison. Owen in Cardiff against Arsenal and the run of play.
Most of all though, I remember the opening gambit from the narrator, word for word…
"Hou let The Reds out. An historic season. An unprecedented cup treble. And Champions League football next season.
"Liverpool… Are back."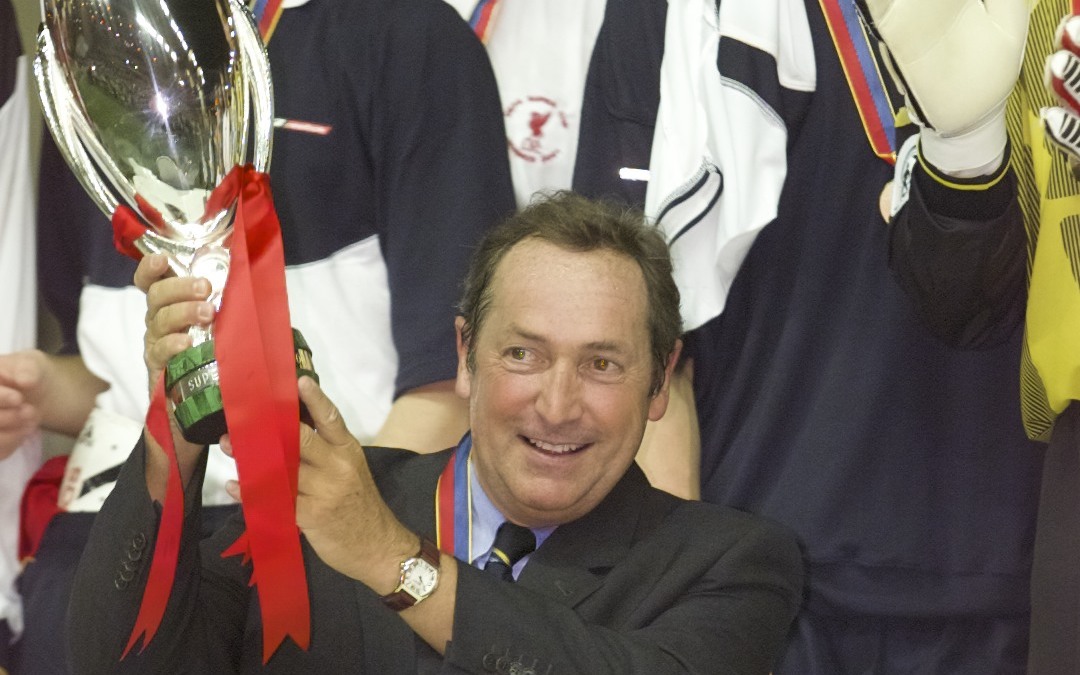 I didn't realise at the time that was the feeling. To me it was my first taste of Liverpool, first taste of football in general, and I'd started it spoiled. To the older generation it was Liverpool back on the map after too long.
It still doesn't really get enough respect as a season. Houllier arguably doesn't get enough respect as a manager. The absence of a Champions League win doesn't help his case against his peers, but there's no doubt he was a great Liverpool manager and there's no doubt he was loved as such at Anfield.
He loved us back too. Neil Atkinson of these pages has spoke about the stresses and strains of the Liverpool manager's job and fewer showed that more than Houllier. He was obsessed with it to the point that it made him ill, literally putting the job over his own health.
It's only looking back that I know all of this, of course. I was too young to register any of that going on at the time. But I wasn't too young to know how loved he was. I knew because I saw it. Saw how much the fans adored him, saw how much his players bought in.
The result was trophies. Loads of them. The most that fans of that era had seen in a decade. And I can only imagine the days and nights out that they brought.
That's what they all have Gerard to thank for. But I have him to thank for building a team I could fall in love with.
Hou let The Reds out? Hou, Hou-llier.
---
Recent Posts: