Liverpool may be at the point where the pressure eases slightly, and Leanne Prescott writes that it's all thanks to the lads who have battled against adversity…
JÜRGEN Klopp, the most energetic of men, whose boisterous smile has become customary viewing around Anfield, has had a face like thunder recently.
But who could blame him?
The Reds have lost as many as 15 first-team players through injury or COVID-19 already this season, with Alisson Becker becoming the latest name to add to Klopp's woes, taking the club's current total to nine first-team players.
Elsewhere, the calls for five substitutes continue to fall on deaf ears, the scheduling remains as though the pandemic didn't happen, and VAR appears to be doing all it can to make the title defence as hard as possible, drawing lines from armpits and sleeves to make you wonder what's the point of it all.
When it rains it pours, as they say.
It has been some shower for Klopp this season, navigating swathes of adversity in the opening two months as the fixtures continue to come thick and fast. He himself admitted there hasn't been much to smile about of late.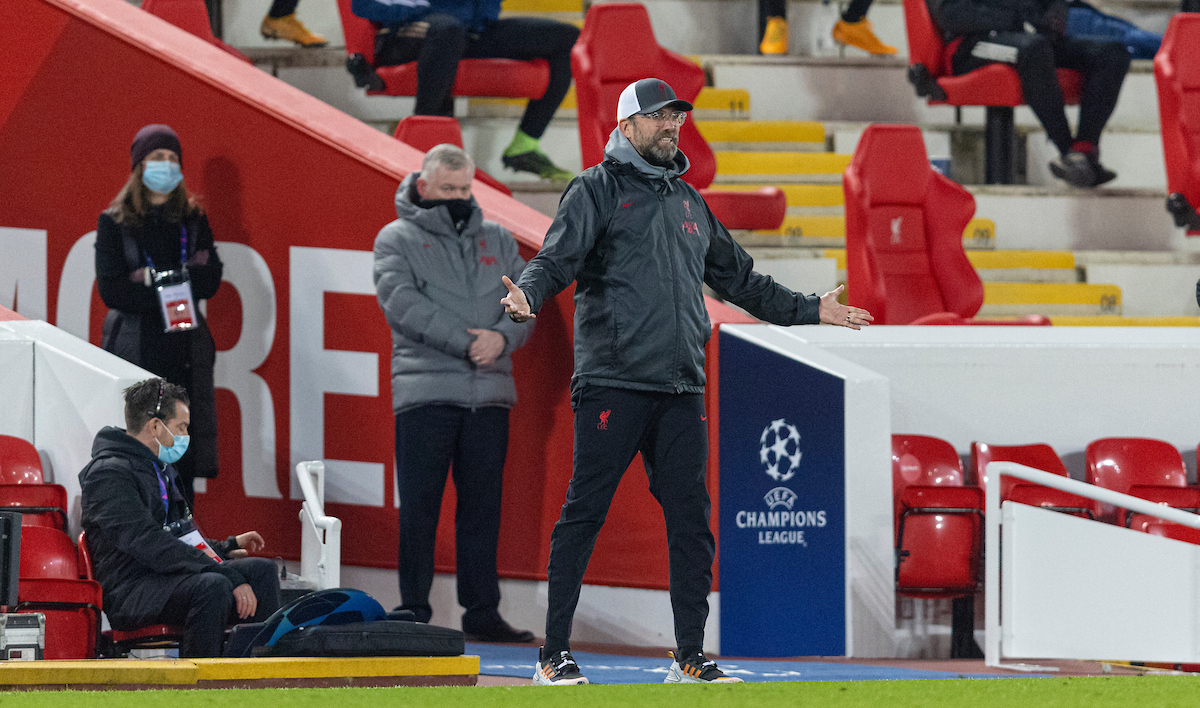 Yet, for all the setbacks thrown their way, this team continues to show their undeniable quality.
Sitting joint top of the Premier League, no one has more points than The Reds while the Champions League has been navigated with minimum fuss, the first time in Klopp's tenure qualification has been secured with a game to spare.
To do so in such trying circumstances is perhaps the biggest testament you could give to the mentality of this side. There has been no time spent afforded to feel sorry for themselves, but a resilience and determination to keep scrapping away.
In that sense, Tuesday's win against Ajax felt like a landmark moment of reprieve for a team that's already faced so many obstacles. Most pleasing was the manner in which the youngsters showed they are up to the task, doing exactly what the team required as the senior players remain marred by injury and embodying the sense of unity within camp.
Curtis Jones continues to look every bit a Liverpool player with his form a real source of positivity among the injuries, Neco Williams responds brilliantly after being hooked at half-time against Brighton, and Caoimhin Kelleher proved the most unlikely of heroes in Alisson's absence on a night that belonged to Liverpool's Academy.
In a team without Alisson, Virgil van Dijk, Joe Gomez, Trent Alexander-Arnold, Thiago Alcantara, James Milner, Alex Oxlade-Chamberlain, Naby Keita, and Xherdan Shaqiri, this team continues to find a way.
They continue to fight their fate. The understudies are determined to be counted.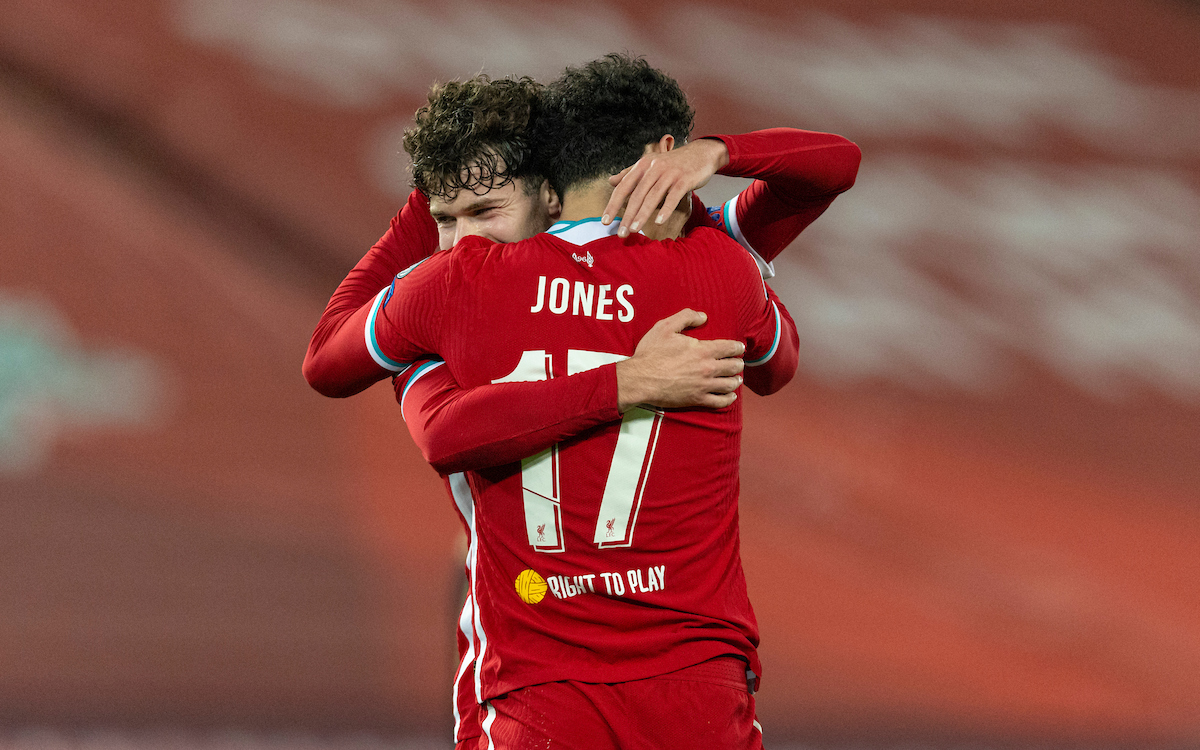 Jordan Henderson has spoken about how adversity and setbacks make this team stronger, and the signs are there for all to see. You can see just how hungry they are. You can tell how much they want it.
This season has so far been about graft. Take each game as it comes and fight with everything you've got. That has got us here. The Reds may be top of the injury charts, but they're still setting the pace as Group D winners and joint leaders of the Premier League, while still being yet to show their devastating best.
As crises go, I'll take that any day.
They will improve. Sadio Mane will find his shooting boots again, Roberto Firmino appears to be getting back in his groove, while Trent and Keita could provide two big boosts ahead of the weekend with Chamberlain. There's a return for one of the world's best midfielders to come in the New Year, too.
It has been a long old slog for Klopp's men at times, but this side continues to find a way through it all. Their mentality to do so remains one of their greatest strengths.
To paraphrase Bill Shankly; ay, here we are with problems (joint) at the top of the league.
---
🎥 Liverpool 1 Ajax 0: The Moment | #NewVideo | #LFC

"With the war between you and the striker, it can give you a one-upmanship."@Andrew_Heaton is joined by @davidpreece12 to relive Kelleher's performance.
Watch 👉 https://t.co/tj3RQjVSEr
Subscribe 👉 https://t.co/cXuFmbDvp3 pic.twitter.com/GA8Zyao3E3

— The Anfield Wrap (@TheAnfieldWrap) December 3, 2020
Recent Posts: