Rob Gutmann's match preview ahead of Newcastle v Liverpool at St James' Park, with The Reds needing to bounce back from a disappointing draw against West Brom…
MY misgivings about the West Brom game unfortunately proved well founded.
The Reds came, saw, took control of a game, then inexplicably let it drift away from them.
I fucking hate draws. In some way that I can't quite rationalise, they upset me more than defeats. Well, the bad draws do. There are good draws, albeit they are few and far between. Generally though; draws bad, wins good.
So let's get back to winning ways eh, Liverpool? Kloppo said post match that he was too long in the tooth to be phased by one frustrating result. The boys were 'angry' after the Anfield game. I was also angry, and I'm also too long in the tooth, yet I don't think I'll ever get old enough to be able to be as philosophical as Jürgen can be about bad results.
I desperately wanted the points from West Brom. We were suggesting that we were building up a head of steam in the league with quality wins over Spurs and Crystal Palace. A third straight victory would've confirmed the trend but now it feels like we're starting from scratch.
Newcastle away has always been a funny old fixture. It doesn't seem to vary much in terms of degree of challenge, and pays no respect to the relative form of the combatants. We're always better than them but they always seem to manage to give us a game.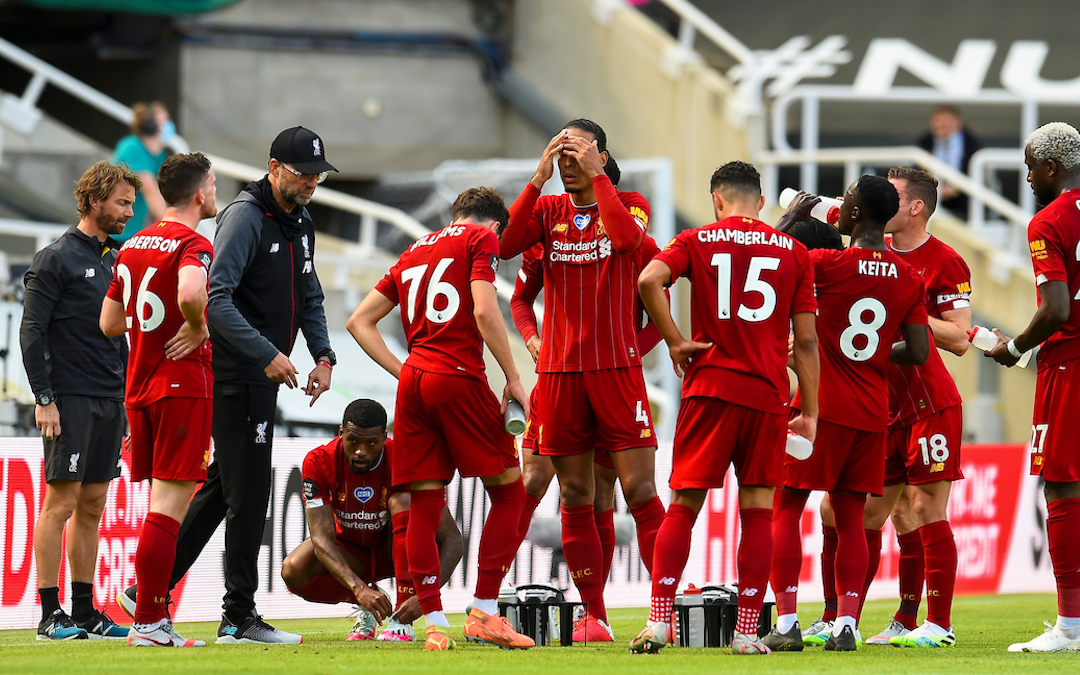 Looking at them this time out, would it be too fate tempting to say that they appear that bit crapper than usual? I'm not thinking we should worry about angering the gods anymore. Lady Luck, she has hated Liverpool this season. Really actively despised us, to such a degree that it feels redundant that we feel the need to pay homage to her or the deities. In short – fuck 'em all.
The hapless Geordies are 14th in the league and have lost four of their last seven games. They don't look like they'll be dragged into the relegation mire but a couple more defeats on the bounce may change that.
My gut feeling is that Jürgen Klopp's men will be in a hurry to get the irritation of the setback against WBA out of their system and take out their ire on Steve Bruce's inconsistent Newcastle team.
At this stage in seasons Klopp has shown a propensity to seriously rotate his team, valuing fresh legs as the richest of commodities when fixtures become super congested. Travelling up to the north east, Liverpool will be without Naby Keita and Joel Matip, this week's latest additions to an injury list that steadfastly refuses to shorten, but may be about to welcome back Thiago Alcantara as a messiah of sorts.
Liverpool don't need Thiago but all of Liverpool badly wants Thiago. He teased us with early season cameos against Chelsea and Everton before exiting to injury for what was meant to be a short while but that has become an eternity.
As Klopp has stressed, Thiago may finally be fit, but that doesn't make him big match ready. Managers always say this type of thing though and avoid the inherent contradiction that the player can never be 'match fit' unless they are trusted to perform in their technically unfit state.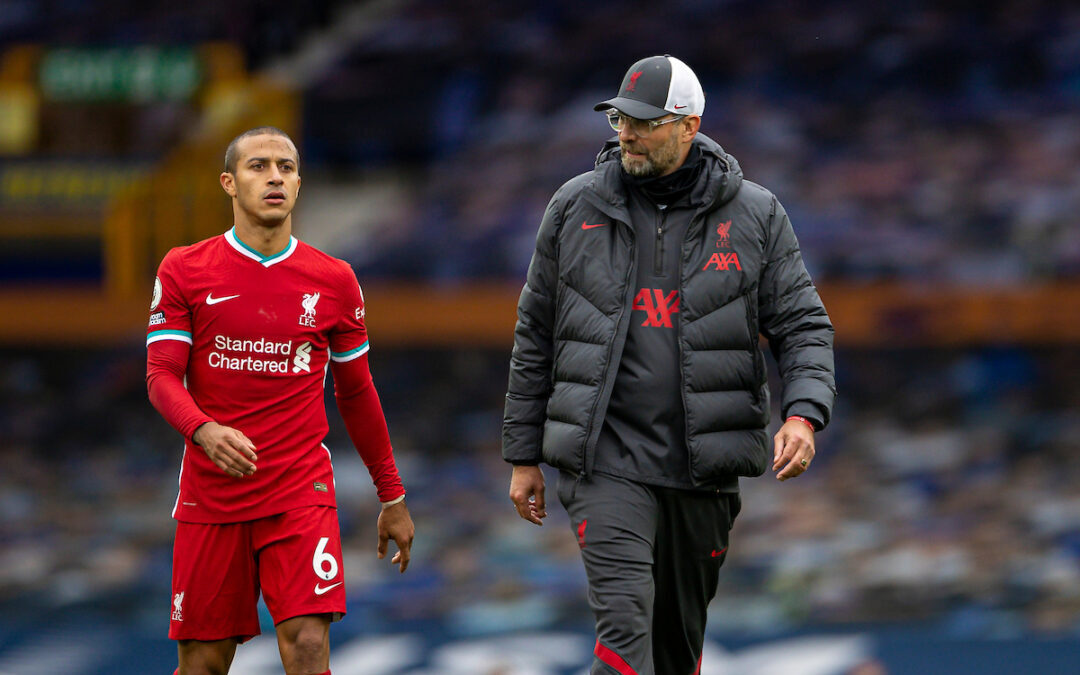 It is likeliest that Thiago is selected as a substitute although Klopp's desire to freshen his midfield may see Thiago as a surprise starter. The Liverpool manager has few options as alternatives to his current incumbent midfield three, with Keita out and Fabinho again press ganged into defensive duty.
Jürgen could be tempted to return to the 4-2-3-1 setup he was using routinely a month or so ago, which might enable him to introduce a Minamino or a Shaqiri into his lineup in place of, say, Curtis Jones or one of the first choice front three. James Milner and Alex Oxlade-Chamberlain are other options in midfield.
The Liverpool team revealed an hour before kick off may be one that surprises and provokes discussion, but whatever incarnation of LFC we see at St James' Park it should be a side more concentrated and determined on securing a redeeming result.
Liverpool are dropping too many points against the lesser sides this campaign. It's a nasty habit that needs dropping now.
Predicted 11: Alisson; Milner, Phillips, Fabinho, Robertson; Henderson, Jones; Salah, Minamino, Mane; Firmino
---
"The manager will expecting a massive reaction."

"There will have been harsh words spoken in the dressing room. They'll want to start quickly."@Knox_Harrington, @JohnnyMilburn, @StephenEvans75 & @pfitz98 on our latest free podcast 🗣

Listen for FREE 👉 https://t.co/8mhKrMpoRD pic.twitter.com/7ljhhNUUwD

— The Anfield Wrap (@TheAnfieldWrap) December 29, 2020
Recent Posts: