Ben Johnson highlights five things we learned from Liverpool's 0-0 draw with Newcastle United in the Premier League…
WE learned nothing so fuck off.
That's obviously what I want to write but I can't so, you know, just imagine that's the tone for everything else that follows yer?
Smashing…
1. I blame the defence…
I know it's an obvious thing to say but I blame the defence or lack thereof for The Reds being a little bit shit when compared to last year's vintage. Not just in our inability to hang on in games like on Wednesday, that goes without saying.
I mean (I did politely ask you to fuck off as we hadn't learned anything so excuse the obviousness of the point), if Virgil stays on against Everton and doesn't get hurt we almost certainly beat Everton, Brighton, Fulham, and West Brom. There's eight more points and second successive league halfway nailed.
What isn't so obvious is that the lack of a first-team centre-back pairing is fucking us in an attacking sense just as much. Liverpool were so good last year because, in the equivalent games like this, we were able to build pressure more and squeeze the opponent until they fucking popped, mate.
Why? The centre halves are higher, more aggressive and, well, frankly, really, really, really, very much better at football than the fellas we have got filling in there this year. Teams never got a break. They found themselves penned in, blowing out their arse, desperate for a target man to buy a cheap foul, or roll a defender and gain 30 yards.
Virgil, Joe, Joel and Degsi didn't let them. They pressed them like fuck, won their headers on the halfway line, won their battles recycled the ball and let the rest of the boys play. Trent and Robbo didn't have to be worrying about who was behind them, Hendo and Gini didn't need to babysit them and fill for them and basically stand next to them all game.
The constant nursing of at least one centre half is destroying our balance all over the pitch. Frankly, if Joel is out for a prolonged period and Virgil hasn't been touched by Jesus like a leper then we might be a little bit fucked. That's a shame, isn't it?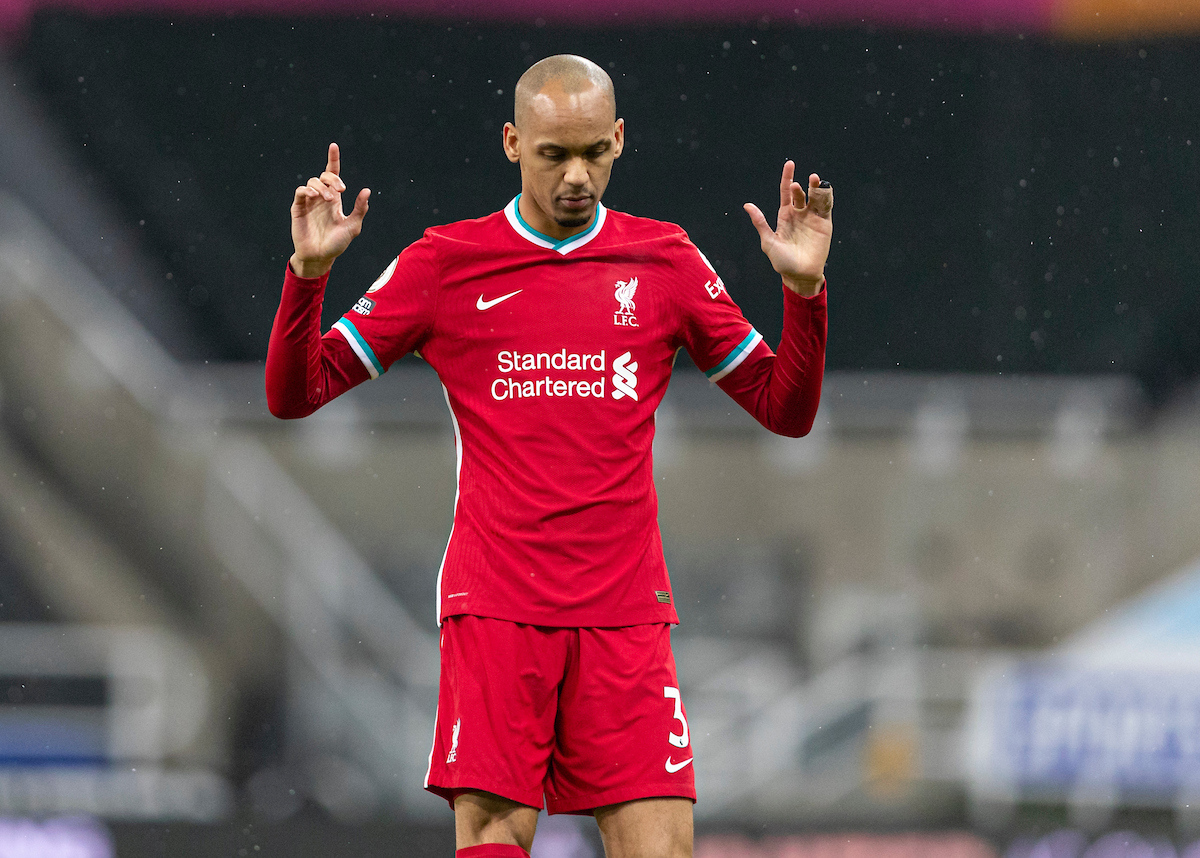 2. I blame the defence (mark two)…
Why? Well, mainly because we miss Fabinho bossing the midfield. See all them same points above about not letting people out, and winning battles on the break and recycling the ball, well that is Fabinho but 30 yards higher up the pitch.
Yes, he might be a fucking unreal centre half, but fuck me I wish we could play him and Henderson together again to boss every midfield in the fucking league. He was the best defensive midfielder in the league last year and now we haven't got him there. Shite.
3. All that said, what Liverpool did last year was mind bogglingly wild…
It isn't normal to not have hard lines in a game, to batter a team and somehow not score. That's the oldest trick in the book, that pattern of a match. Been around as long as all of us.
Now, this wasn't a vintage Liverpool performance by any stretch but they did more than enough to win it, they just had a couple of key men off it when we really needed the opposite and needed a little bobble to go there way but got fuck all. Is this normal? It probably is for now.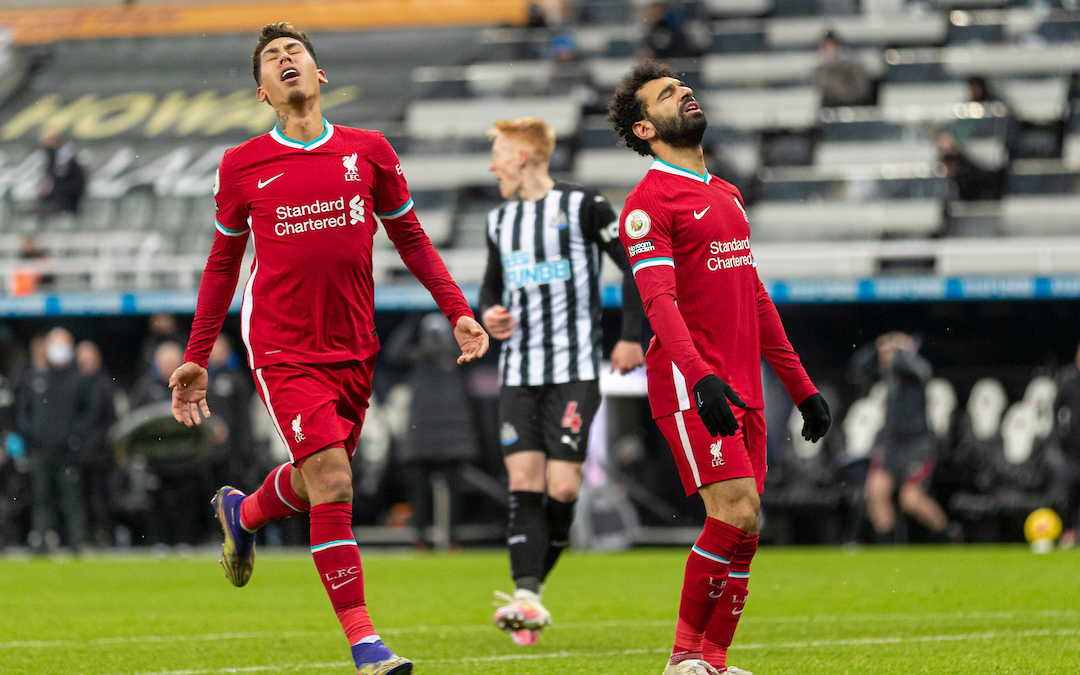 4. Trent needs a fucking big sit down…
Massive one. He looks goosed. That said, imagine he wasn't playing and we had some other poor fucker trying to play in front of that right side of defence. Remember when he was our playmaker from full back? Can we get back to that, please?
I blame the defence again for this, by the way. No big Virgil bombs to switch play from nowhere. Deeper midfield around him so less people to free him up, asking much more of him this year but with much less support.
5. All that said – and after everything 2020 has thrown at us – Thiago being back was good, wasn't it?
He is a genuine game changer. When he has found his sea legs and presuming he isn't out for three months following another twat of a challenge on him, he might actually be the one to drag us to this league by hook or by fucking crook.
There is a pretty big argument to suggest playing him in front of a Henderson-Fabinho centre-back pairing and effectively having no defenders.
Might as fucking well.
---
"My God, the West Brom and Newcastle results feel like such a missed opportunity for Liverpool. Karl Darlow did ever so well but the forwards needed to do so much better. The Reds will have to improve in the new year."

Get subscribed for reaction now 👇https://t.co/oaOWcUzrlr pic.twitter.com/KaMo1yluJM

— The Anfield Wrap (@TheAnfieldWrap) December 30, 2020
Recent Posts: