Ben Johnson offers up his player ratings after Liverpool's 1-1 draw with Midtjylland in the Champions League…
SO Fitzgerald has pulled a flanker and come up with a ludicrous excuse as to why he is busy tonight.
Firstly, I don't believe it and, secondly, I reckon he will be made up that I am having to do these cunts again. Walking on air in his blag excuse of a pastime tonight. Delighted.
Honestly, we have semi regular conversations about these pricks and how much of an ordeal they are. I have been watching on these last few months with a wry smile, the wryest of them all.
Give it six months more and see if you can think of anything else to say about Andy Robbo running up and down the fucking flank again, you smug pastime fucker. Someone with a Naby Keita face as his ID berating you for daring to give him the same rating as Milner, when he has gone off with a snapped banjo and Milner has ran a marathon and set two up.
Anyway…
Caoimhin Kelleher: 7
It really is lovely to have a second-choice keeper you don't need to overly worry about. He just gives off a lovely little calm assurance, whereas Adrian playing is like going on a ghost train. One of them pimped up ones where they pay some students to hide behind a shit ghost with a fuck off big knife and a scream mask.
Didn't have a great deal to do until just before half time when he makes a belter point-blank near post one. Unlucky with the pen, in that it was offside until it wasn't. Make some good saves and then absolutely punches their fella's head off last minute which was sound.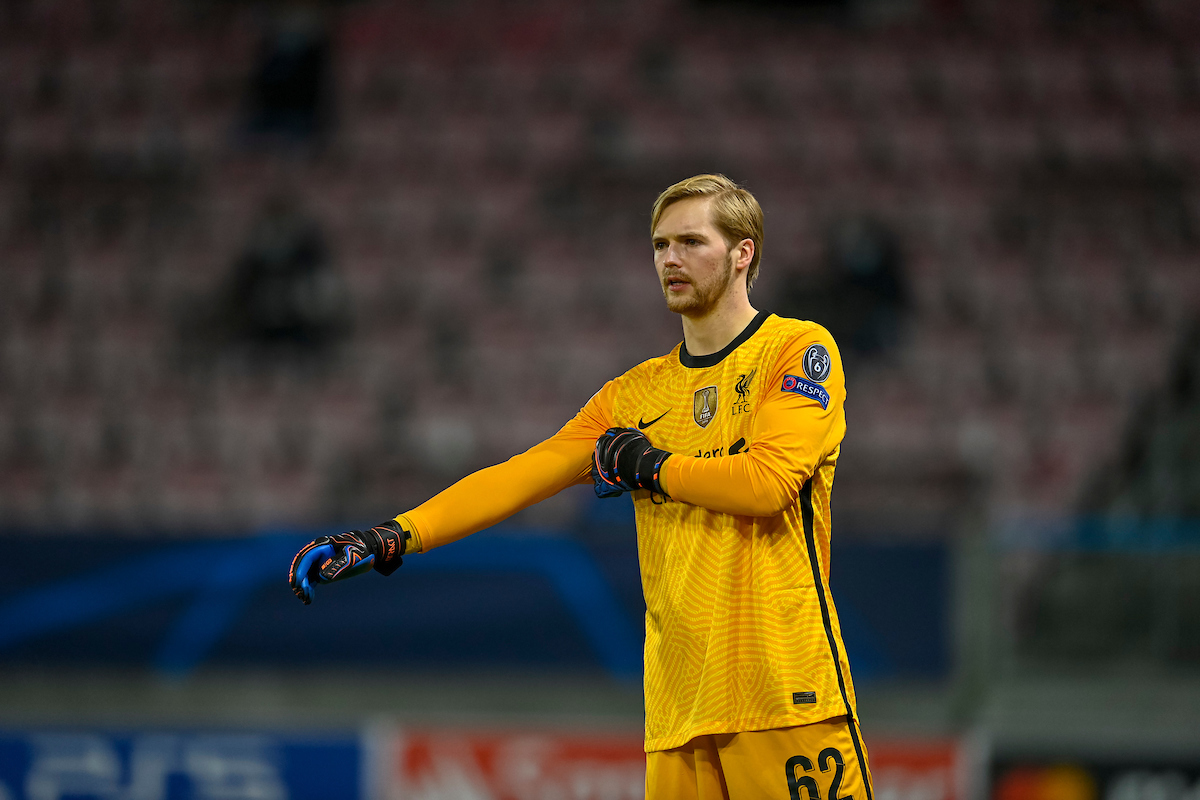 Trent Alexander-Arnold: 7
Nice that he was captain, wasn't it? Suits him. Will be lovely when Hendo hangs his boots up in about 15 years. Bet you he was made up with the eight added minutes. Wild that he has played the full 100 there after a month out. No way he is playing on Sunday. Rested for Tottenham. Always the plan that, wasn't it?
Fabinho: 6
Would have him playing on one of them little leccy scooters tonight, to be honest. The ones that the lids have adopted in town. He certainly wouldn't be running. Hang on, he's gone off at half time and that is fabulous.
Rhys Williams: 7
Was alright there again. Loves a header. Did alright again there, in what was frankly a ludicrous game of football.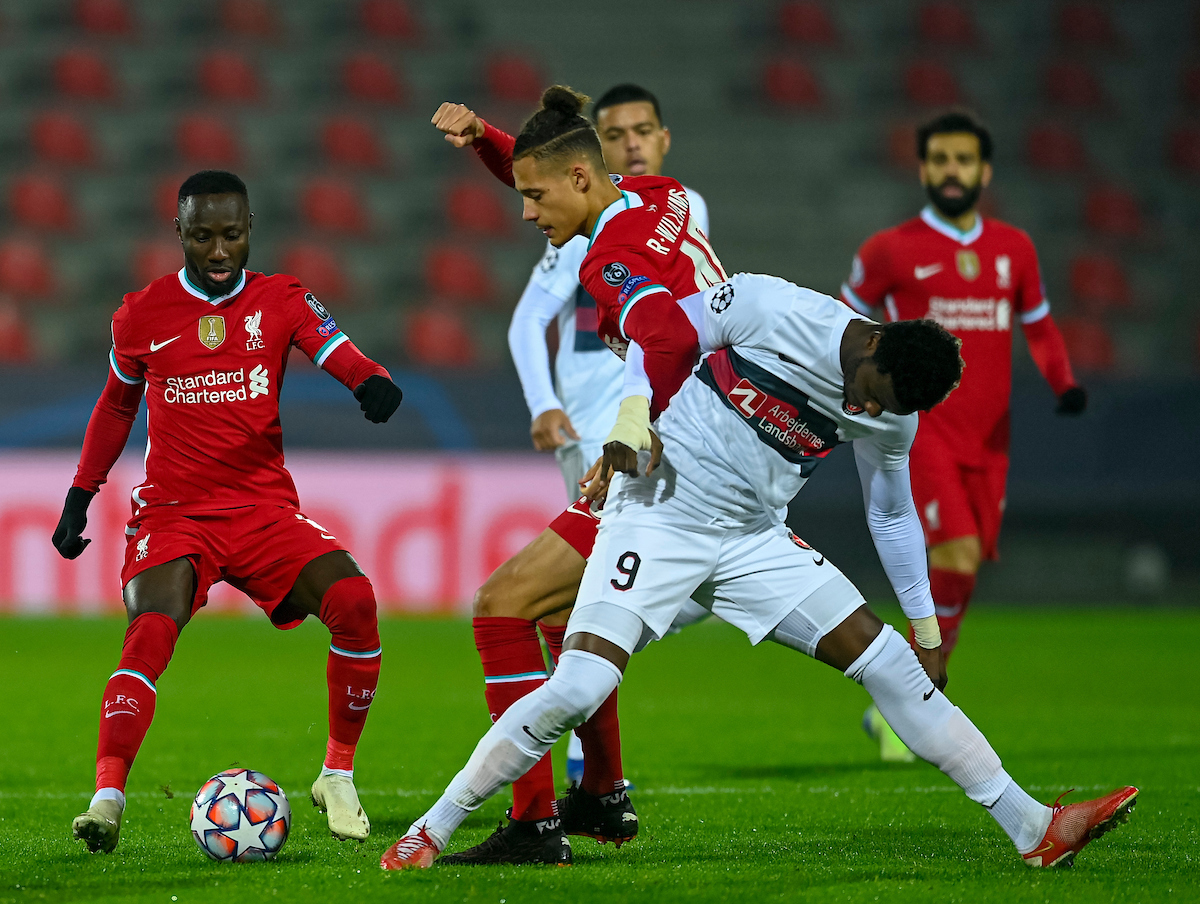 Kostas Tsimikas: 6
He likes sharks there, doesn't he? Honestly. Did you see his Insta? Was absolutely banging on about sharks the other day. Not just saying like, what are your thoughts on sharks? Have you seen them sharks? They are grey, aren't they? He's made up with them. Had a little Monday motivation poem about them eating things. Huge fan of him just watching sharks in his gaff in town. Got one in his bath, like mermaid with Tom Hanks. I think it's Tom hanks. It's one of the Toms.
Anyway. He likes a cross, doesn't he? Not sure he is great at it like but, you know, that won't stop him. Huge fan of the overhead kick. Snapped his knee in half which is no good at all.
Naby Keita: 6
Wasn't really in the game first half, but lovely touch and shot just before half time. Went off and was probably fucking delighted about that.
Leighton Clarkson: 7
Was really very neat and tidy, wasn't he? Lovely eye for a pass. Would like him to grow a foot. Not an extra one, although that would be useful. Taller. He must get that all the while mind you, soz about that. Did well on the pen and was generally good.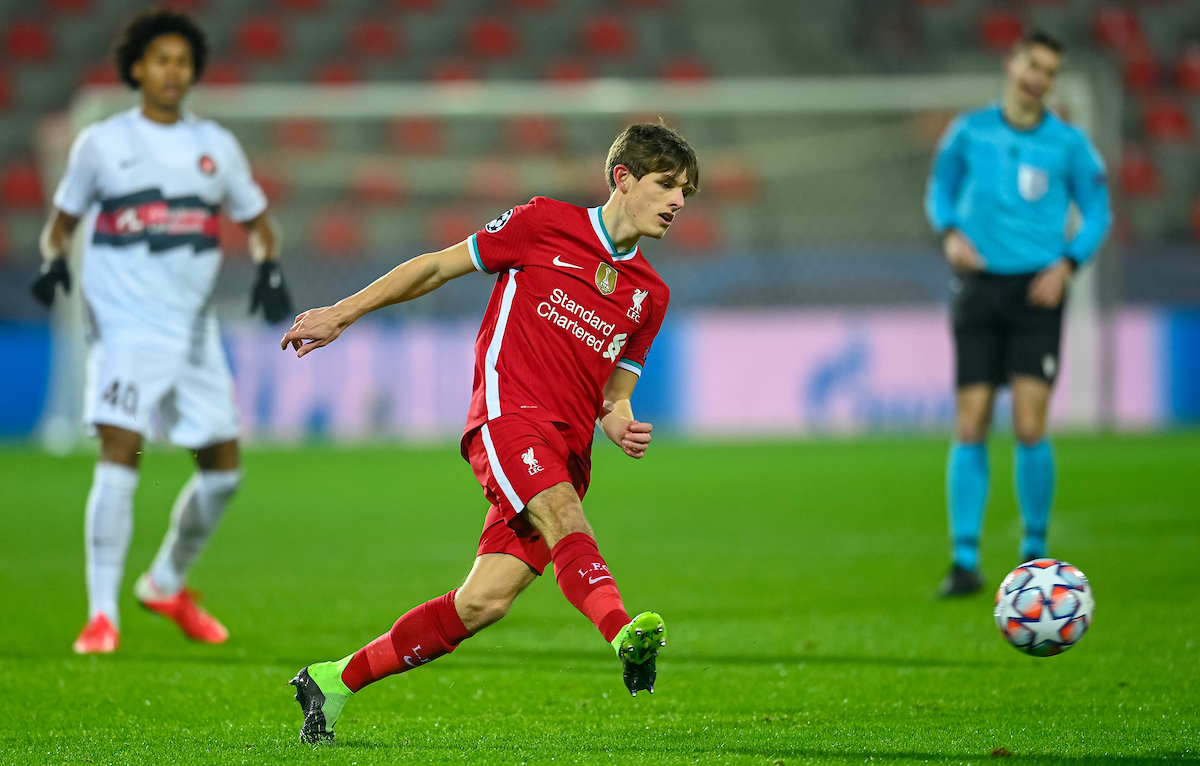 Takumi Minamino: 6
I would really like him to be great, you know. Honestly, I am so invested in him. He is nearly brilliant, but just isn't quite. Nearly scored the winner. Nearly wins the ball every time he presses, but somehow doesn't come out with the ball. Somehow creates loads of space but doesn't quite make the pass. Nearly boss again.
Mo Salah: 7
Scored without even trying. Literally. Would like him off at half time and in a massive bath, using all the hot water. Was sound that he ran about 40 miles tonight. Seems wild that in the context of the season, but what the fuck do I know.
Divock Origi: 5
Backs himself, doesn't he? I mean why wouldn't he, he's scored winners in European Cup finals and that, but fuck me that shot when Salah squared it to him was absolutely pitiful. He then followed it up by trying to play their lad in. He is a bit shite at the minute Div, but I will never understand him coming off with half an hour to go and Jota and Mo staying on. Bananas that.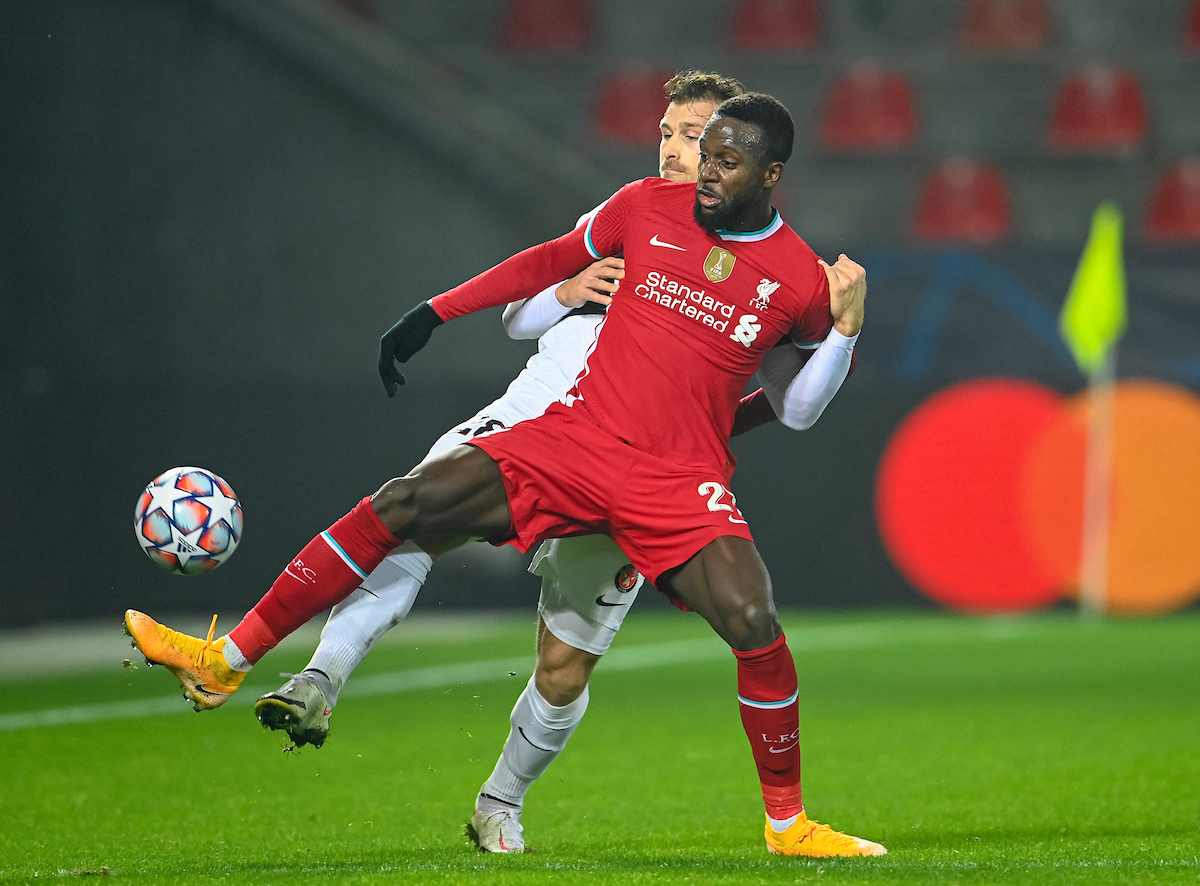 Diogo Jota: 6
Didn't like him getting volleyed all over the gaff, ran about loads, should have done better with a load of through balls when we broke second half.
SUBS
Billy Koumetio: 6
Did alright, obviously rusty. Number 89 though. Not sure about that, you know. Might have to fuck him off.
Jordan Henderson: 8
Wild that he came on. Was tremendous.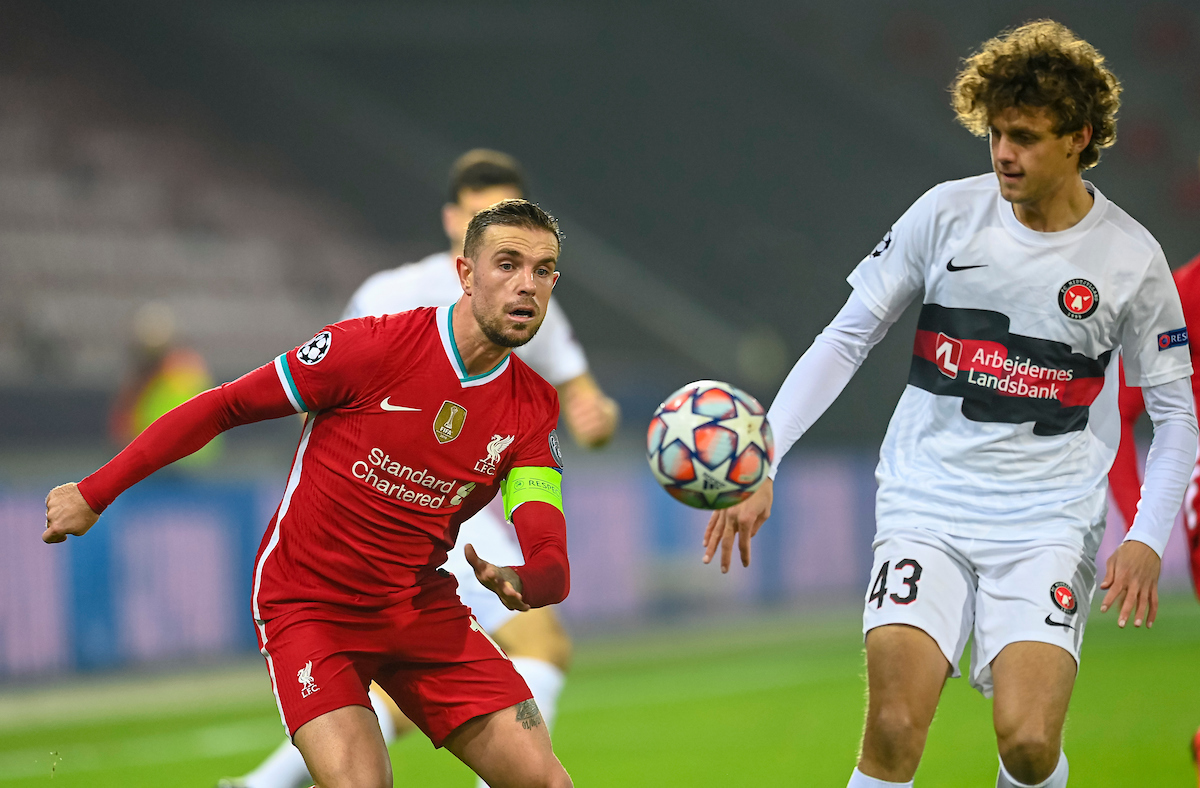 Sadio Mane: 6
Didn't look that arsed and who can blame him.
Roberto Firmino: 6
Come on for Div. Genuinely mind boggling.
Andy Robertson: 6
Must have been chocker when the shark head went off. Honestly. Should have been in his watching Masterchef: The Professionals.
---
"Every substitution made us stronger, which is mad. You're looking at it thinking 'He'll take Trent and Salah off soon. Oh, he's taking Divock off? Sound haha.'"

📱 Subscribe for all the best immediate video and audio reaction to Midtjylland 👉 https://t.co/oaOWcUzrlr pic.twitter.com/5IKcFqkD9n

— The Anfield Wrap (@TheAnfieldWrap) December 9, 2020
Recent Posts: