Rob Gutmann's match preview ahead of Liverpool vs Tottenham at Anfield, with The Reds looking to make a flying start to their festive fixture list…
IT'S been another tough week.
The sadness of the passing of a hero of mine, Gerard Houllier, should have put it all in perspective. Injuries to footballers and disappointment at results are meaningless in the grand scheme. I can't disentangle though. I'm caught in football's fantasy web and I know I'll never escape, mainly because I don't want to.
Gerard Houllier was a human being I effortlessly related to. He felt like kin to me from day one. I instinctively knew he viewed the game the way I did and had come to put Liverpool FC at the epicentre of its meaning to him. Once Gerard was red he was in for life.
Jürgen Klopp spoke well about Liverpool and the man: "I know he had other clubs – worked for other clubs, was successful with other clubs – but the way he described it, Liverpool was his club, his real club where he probably felt still connected more than any other clubs."
If Gerard Houllier had a flaw it was that he cared too much. That his passion was his strength but also his kryptonite was written large in his ever expressive features.
It is trivial to say or do much in the face of the loss of a true club legend and special person, but although our heroes are sadly mortal their cause, the game, is not, and goes on, and on. In turn, so do its gifts of joy and glory but equally its frustrations, some great, many petty and relentless.
The current Liverpool season is one I'm struggling to enjoy. Before someone asks 'why do it to yourself', let me stress, I'm OK with football's testing phases. They are an essential part of its endlessly repetitive yet ever-compelling narrative cycle of rise/fall/redemption. You don't truly win without having truly lost. The crap is essential, it's just not much fun to live through.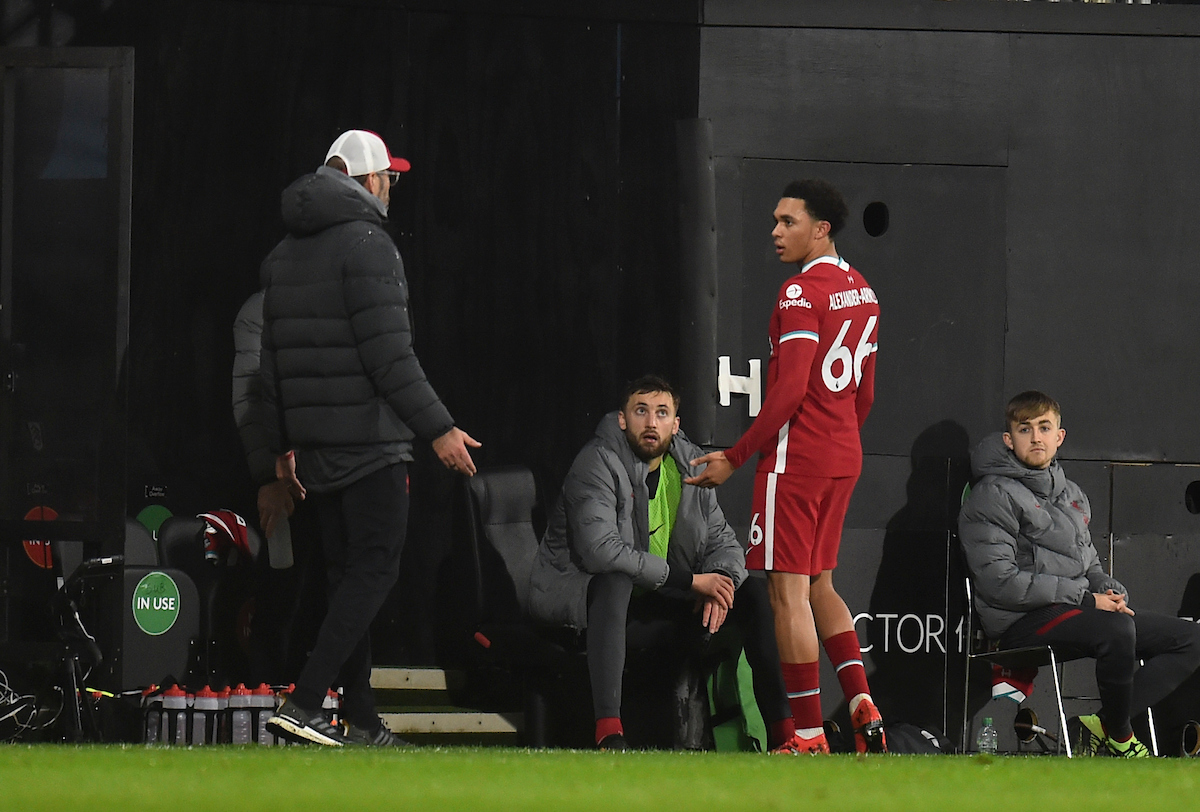 But what the fuck are you talking about, Rob? Liverpool are joint top of the league. It's a fair question, and my only answer to it is to simply state that this fact alone doesn't satisfy me. Does that make me over entitled? It definitely does, but like us all I've endured the '30 years of hurt', so my truth is that I'm still very much not taking anything for granted.
This is why I'm discontented. I'm taking nothing as given. Football can put you back from whence you came as swiftly as it elevated you. And that scares me.
The Reds should be handsomely clear at the top of the league now. Fate continues to deal us a ridiculous hand though, and I can't but keep raging at the injustice of it all. I've never been good with 'unfairness', especially when it's simply meted out by the gods of bad luck.
Some folks console themselves with the adage that 'luck always evens itself out' but it simply doesn't. No empirical study supports that view. Liverpool, the champions, have been handicapped this season. It's as plain as that.
By contrast, the team sitting alongside us at the top of the league, and Wednesday night's visitors to Anfield, have not been hindered. Tottenham's has been an injury-free campaign and one not recurringly jarred by the eccentricities of the application of the VAR technology.
Jose Mourinho and Spurs have been left alone by the vagaries of fate/luck to go about their work in peace. To their credit, they have used the calm to rebuild a creed and confidence. They are unrecognisable from the TV reality show farce of the Amazon 'fly on the wall documentary' about them that so entertained us all earlier in the year.
Undoubtedly, Spurs will defend at Anfield. Mourinho is one of the last great standing masters of the 'defend to win' managerial school. Jürgen Klopp will be super wary of Tottenham's counter-attacking talents and will have to think long and hard about how to set up his midfield.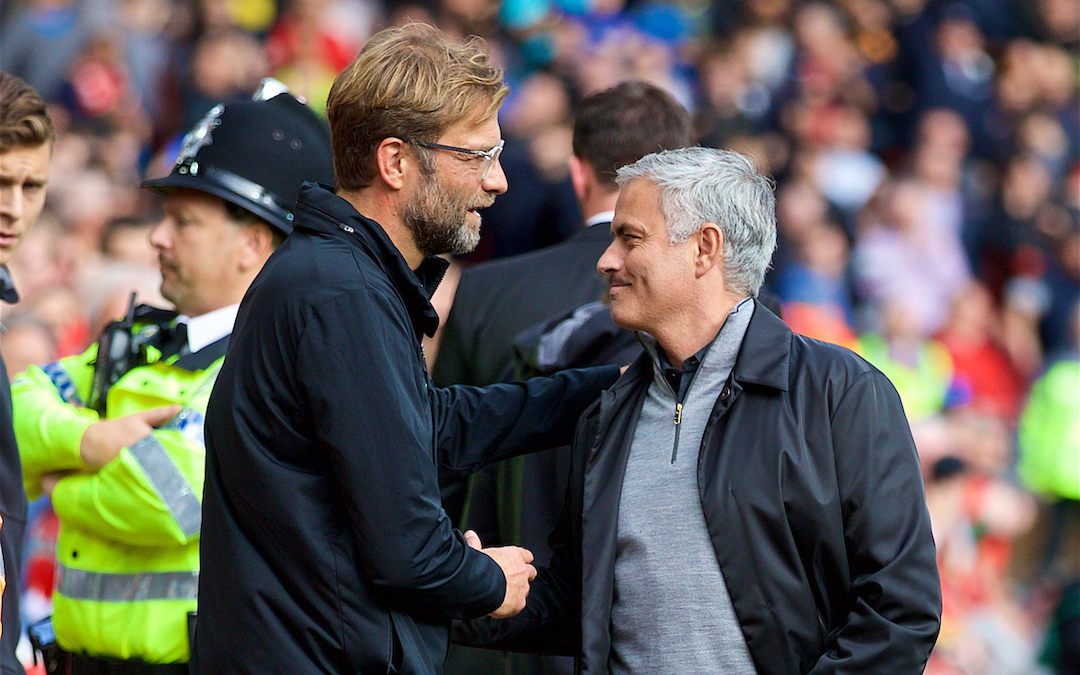 Possibly shorn of Joel Matip to injury once more, Klopp must decide whether or not to use Jordan Henderson alongside Fabinho in defence or to risk the inexperienced Nat Phillips. The manager will likely be forced to plump for the younger player because he simply cannot afford to denude his midfield of captain Henderson.
Alongside Jordan in midfield must inevitably be Gini Wijnaldum and Curtis Jones, because there are no other options. It's handy that these players are all very good. Likewise, in attack, there are no longer any alternatives to picking Salah, Mane and Firmino. There are worse compromises that could be forced on a manager, it has to be conceded.
Liverpool's options from the bench are inevitably limited by the injury crisis but the return to the squad of Alex Oxlade-Chamberlain is a rare fillip.
Liverpool have won every single league fixture at Anfield this season. It is a proud run and The Reds have saved their very best for their fortress so far this campaign.
I need cheering up from the Christmas curmudgeon that I'm being, so let's have these cocky Cockneys off and take our rightful place, clear at the top of the pile.
Let's have it for me, for us, for yourselves and for absent friends. Walk on.
Predicted 11: Alisson; Trent, Fabinho, Phillips, Robertson; Henderson, Wijnaldum, Jones; Salah, Firmino, Mane
---
"Houllier was the man who literally risked his life for the club, he came back and was in such a hurry to serve to cause again."

"I felt safe with Gerard."

Listen for free 👉 https://t.co/HRSLl49DAZ pic.twitter.com/knnTJ5VEK3

— The Anfield Wrap (@TheAnfieldWrap) December 14, 2020
Recent Posts: