Martin Fitzgerald offers up his player ratings after Liverpool's 4-0 win against Wolves in the Premier League…

WELL in, The Reds.
I haven't had that much fun on a Sunday night since that fella on Family Fortunes answered "Turkey" to every question in the Big Money round.
"Name something you take to the beach?"
"Turkey."
HA HA HA HA HA HA HA HA HA HA HA HA HA HA HA HA HA HA HA HA HA HA HA HA
What a mad cunt.
Here's how The Reds rated…
Kelleher: 9
Again, did nothing weird and loads of things right. I'm struggling to understand how he was third choice. Can only assume he's got a dark secret, like that fella in Mad Men who was keeping a lid on his alcoholism until he pissed himself before the big Samsonite meeting.
So far so good though, but maybe rest him for Samsonite away.
Williams: 7
Booked early on but kept his composure and had a decent game. Did particularly well in the second half when Wolves deployed a tank covered in baby oil against him.
Matip: 8.5
Nice little evening out for him and got his goal. Looked dead relaxed and knew we had the game won when Wolves brought on that kid from the Lynx advert in the second half.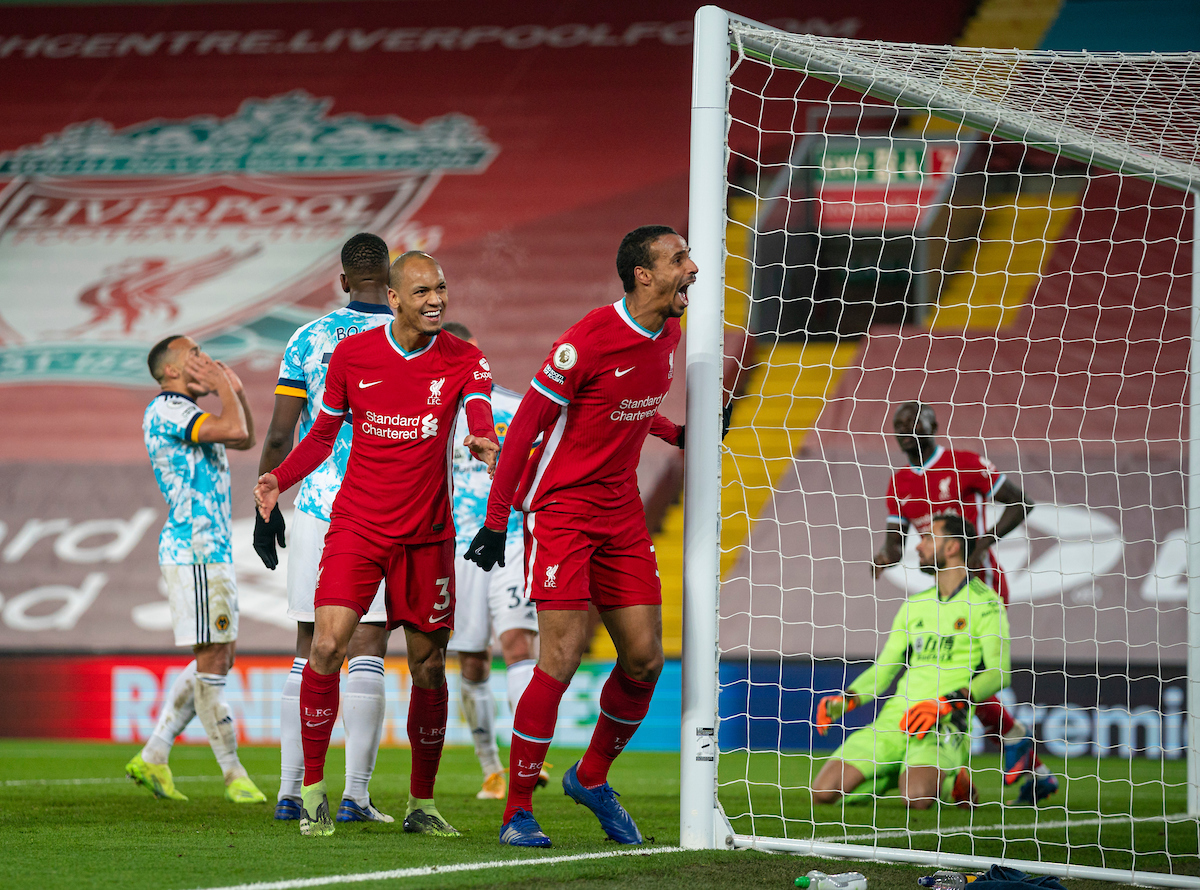 Fabs: 9
Brilliant recovery to deny Coady in the second half and didn't put a foot, or head, wrong all night. Gets better and better back there.
Andy Robbo: 9.5
Outstanding. Man of the match. Our best attacking outlet all night and he plays left back. People often say that Seamus Coleman is the best bit of business in the Premiership because they bought him with a £20 gift voucher or something. But Seamus Coleman is shit and Andy Robertson is the best full back in the world.
Henderson: 9
Two assists, ran the show, and nearly beat up Conor Coady.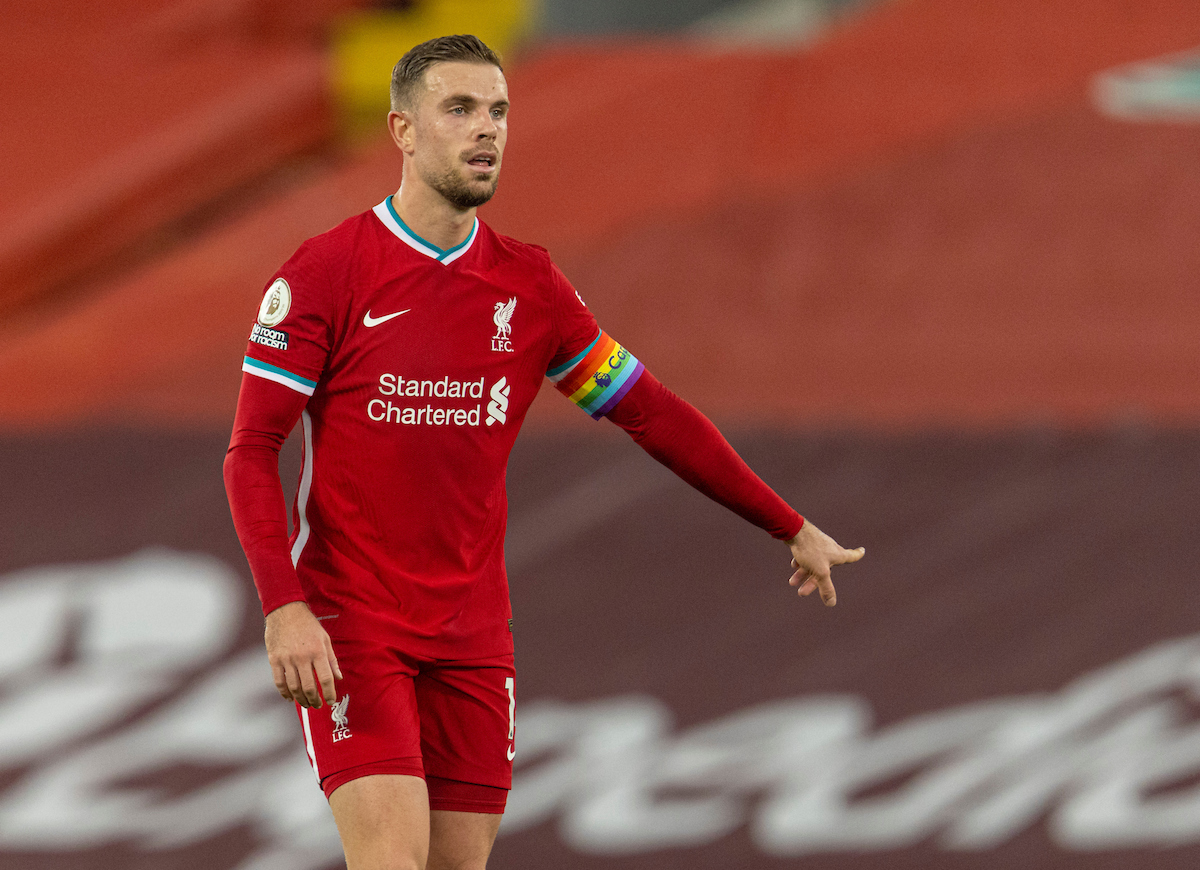 Gini: 9
Did all the usual Gini stuff and then did the Dutch Gini stuff for a laugh. What a finish. What a fella.
Curtis: 8.5
Doesn't look like the new kid with big hair anymore. Has established himself in the team and is playing as well as anyone.
Mo: 9
Anticipates Coady's mistake in the first half well and provided a constant threat all night.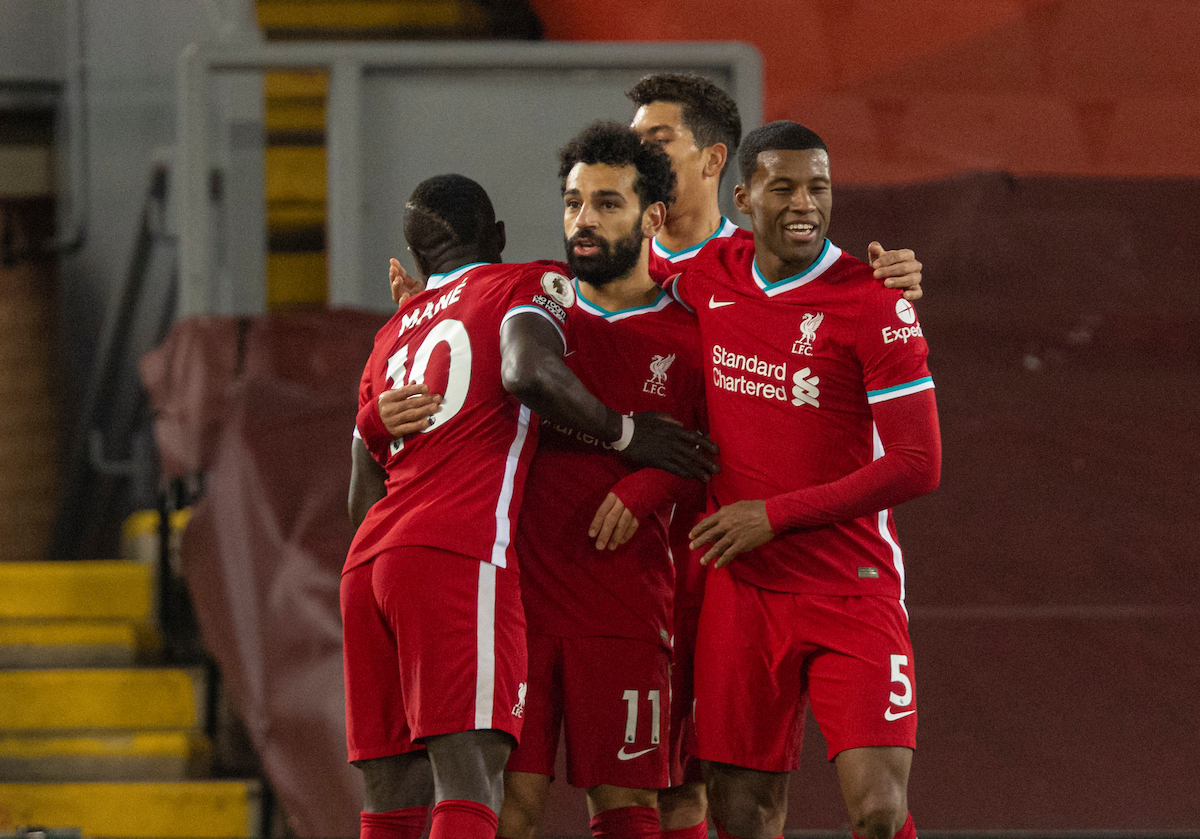 Bobby F: 7
Would definitely take a turkey to the beach. And then nutmeg it.
Sadio: 8.5
Even when he's not at his best he's incredible. Thought he gave a pen away in the first half but he actually does really well to pull out of the tackle, especially as he was floating upside down in mid air at the time. Even Papillon in Stockley Park looked at that and went: "Fair enough, he's pulled off some Buzz Aldrin shit there."
SUBS
Trent: 9
That ball. Fucking hell. I think about three players scored from it. I might have even got a touch.
Jota: N/A
Came on to show off his new mates to his old crew. Pure Mean Girls vibe.
The Anfield 2000: 10
Was a bit worried before the game that the lack of away fans might dilute the atmosphere, that we wouldn't have an enemy to rally against. But then Amazon stuck Paul Scholes near the Anfield Road End, like a small annoying ginger lighthouse on top of a massive desk, and that was all we needed.
Well in, the 2000.
---
"They really put on a show for us. Great to sing, great to show this team appreciation for what they are, a fantastic football team."

📱 Subscribe for our immediate reaction from Anfield 👉 https://t.co/oaOWcUzrlr pic.twitter.com/NyGQ2QMRYY

— The Anfield Wrap (@TheAnfieldWrap) December 6, 2020
Recent Posts: