Ben Johnson's match preview ahead of Liverpool vs Ajax at Anfield, as Jürgen Klopp's lads drop like flies with little sign of the bad luck letting up…
SO here we are, the day of a big European game in pretty much the same position as last week.
An injury list as long as Crouchie's forearms (get on them), a newly hamstrung hamstring depleting the numbers of available midfielders to the bare minimum of three and another chance to put this group to bed.
In this groundhog day of a season, The Reds are back at it again already. I know.
It feels like just yesterday we were quietly grumbling to ourselves about VAR and referees, while screaming all over the house about conspiracies and fucking Ferguson still working the referees from behind somehow, hand up David Ellery's drawers like a really sinister muppet show. Got the VAR fella tied up, gag in his mouth, in the windowless Stockley prison, drawing lines for a laugh.
"No goal."
"Yer I know, lad. Tell us something we hadn't already guessed."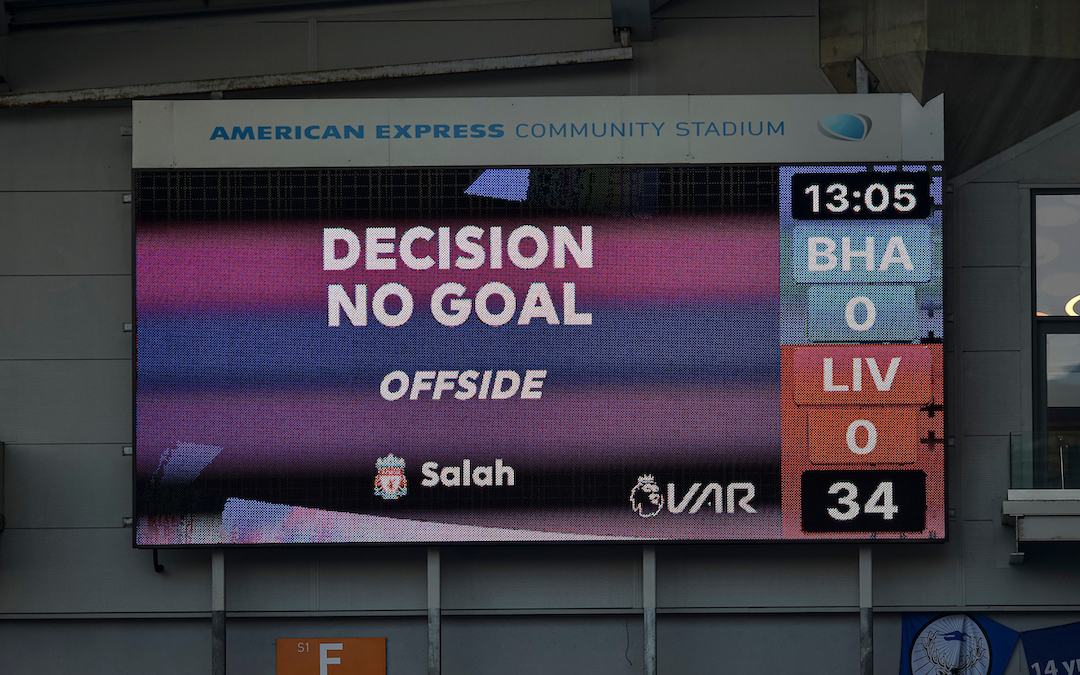 I don't know where you are living these days but we are tier two in Liverpool and thank Christ we can leave the house again in a few days. Honestly, someone is going to need to intervene if we get locked down again. If I have to watch any more games in ours, my bird will be lashing me right out. "Sorry, unreasonable behaviour, you are gone."
The combination of being locked in, watching The Reds get absolutely diddled from pillar to post by every fucker, watching The Reds dropping like they are trying to capture fucking Helm's Deep, then on top of all of that having to put up with VAR draining the last drop of enjoyable life out of this shitbag of a season, has sent me to the edge of reason.
It is a desperate situation that can be solved by only one thing; The Reds luck changing and us going on the march. A lovely little unbeaten run, with no drama, no more VAR diddles, ridiculous injuries, or any other nonsense.
Which brings us nicely back to Ajax. A draw or a win sees Liverpool through. That's the good news. As I write this though, The Reds released some photos from their training session and Alisson was nowhere to be seen. I thought I saw him in the background in one of them but it was fucking Adrian's big stupid head. And now there is an awful murmuring knocking about which has him not playing.
Now that might just be the likes of this dickhead looking at training photos and wrongly adding some twos up or it might not be. We can only hope at this point and then be gravely disappointed. That is something to look forward to though, I suppose.
That aside, the team pretty much picks itself these days, given that there is only about 14 of the fuckers still knocking about, although a couple of questions would be hanging over a few of the lads in a normal season.
Does Jürgen even bother trying to rest any legs anymore, or does he just go full whack with everything he has got? In a normal world, Fabinho, Gini, Robbo and Firmino would be having a rest no questions at all.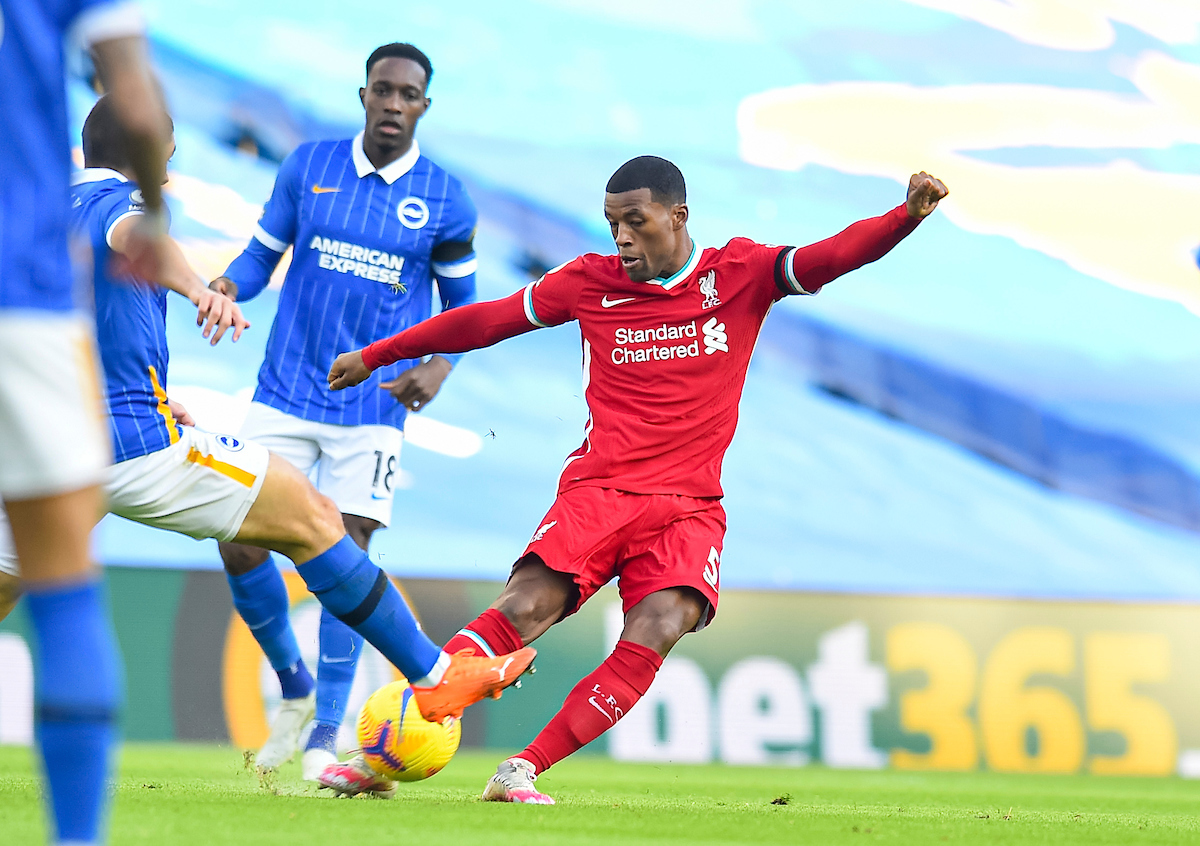 Gini is either the fittest fella in the world, or absolutely hanging on in the red zone for dear life or a mixture of the two. Fabinho, fresh from a month out, probably wouldn't want to be playing two games in three days. Robbo hasn't stopped running since 2017; hasn't got a car, just runs down the drive to training. All three might have to go again, especially if the Alisson training picture diddle is true.
As far as I see it, Jürgen has got pretty much one choice that he genuinely has to make. Does he go 4-3-3 as he is normal wont, or 4-2-4, 4-4-2, with the forwards being tasked with looking after The Reds until some midfielders and defenders can either be brought back from the dead or bought.
If I had to choose, and I do have to choose as this is part of the premise of the article, I would say he goes 4-3-3, with the three fit midfielders, Hendo, Curtis Jones and Gini, with one of the forwards starting from the bench which is probably a toss up between Diogo and Bobby Firmino.
Will that be enough for The Reds to get what they need? It should be, absolutely. The way this season has gone though, I'm half expecting to check my phone and see that the AXA gaff has been blown away, dengue fever has infected the team, Christmas has been cancelled and lockdown has been extended until forever. And The Reds would still be joint top of the league and one point from qualification.
Groundhog day again? Give me all you have got, dickhead. (I didn't mean that last bit, give me none of it.)
Reds to wipe the floor with Ajax (soz): Alisson (fuck it, I'm an optimist); Neco, Fabinho, Matip, Robbo; Hendo, Gini, Curtis; Salah, Firmino, Sadio
---
"I think the 4-2-3-1 looks like it gives you more attacking options but in reality it pulls everyone further down the pitch"

"I'd go with a midfield of Henderson, Wijnaldum and Jones, with Salah, Mane and Jota."

📱 Subscribe for our build up to Ajax 👉 https://t.co/v3xcfw1OJ2 pic.twitter.com/wP7WrQuNvB

— The Anfield Wrap (@TheAnfieldWrap) December 1, 2020
Recent Posts: