Martin Fitzgerald offers up his player ratings after Liverpool's 2-1 win against Tottenham in the Premier League…
THOUGHT we'd blown that.
First half we were great – trying to avoid their press, trying to avoid Anthony Taylor, and in large parts we succeeded.
But then it felt like a slog in the second half, like we were playing uphill.
How Ready Salted Pringle Head misses that header from six yards out I'll never know.
But then Bobby reminds us all why we love him.
And Jose, wearing a puffa puffa jacket, reminds us all why we hate him.
What a night.
Here's how they did it…
Alisson : 7
Launched himself right at the end to divert the ball from Ali's head and I swear I kissed a big plant that normally just sits in the corner minding it's own business.
Trent : 7.5
Didn't offer too much threat going forward but thought he defended really well and, at times, provided good cover in the middle. Still working his way back to Peak Trent.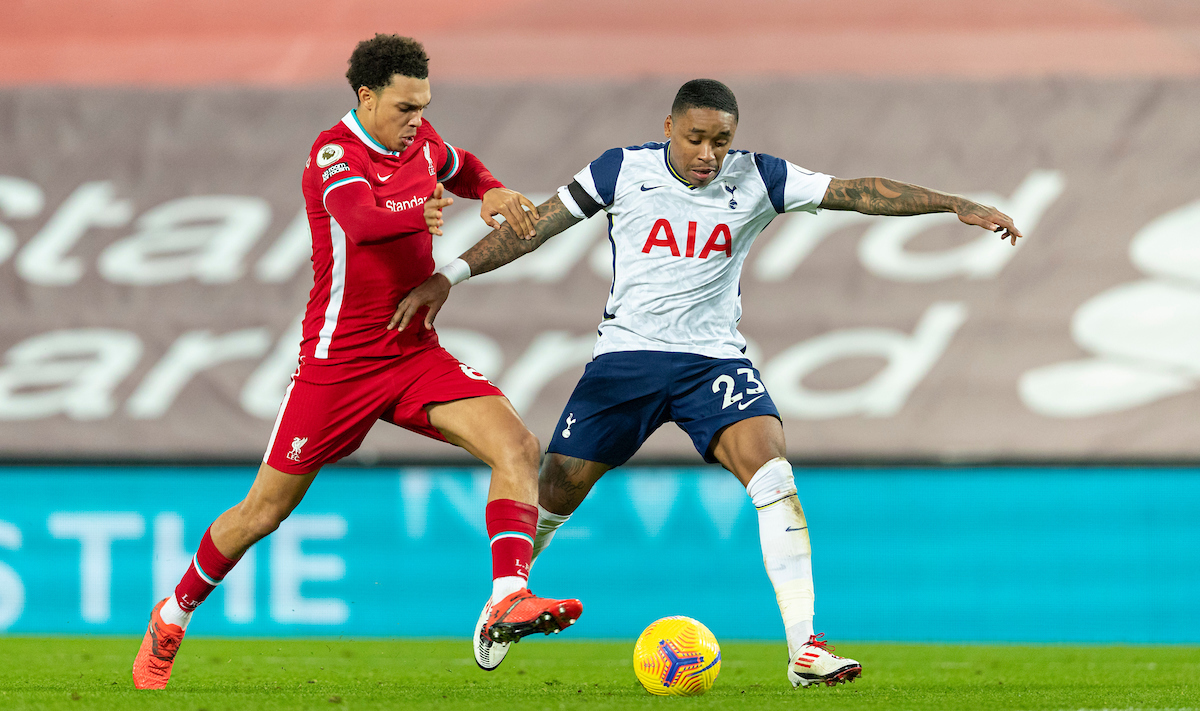 Williams : 9
Fucking hell. Considering he was our 38th choice centre back at the start of the season and is probably only getting a game because he's on furlough from his day job, I thought he was brilliant. Won his headers, played it nicely, and cleared the corner right at the end when I thought those pricks might ruin my Christmas.
He was up against two of the best strikers in world football there and he looked as if he was playing against Jay and Silent Bob.
Fabs : 9
Doing remarkably well for a fella who's playing out of position alongside people he's never met before.
He'll look back on this season one day and scratch his bald head and say: "I'm sure Father John Misty was there. Then there was this other kid who had 295 on his shirt."
Andy Robbo : 9
Relentless as per usual and what a fucking corner. Wins the game that.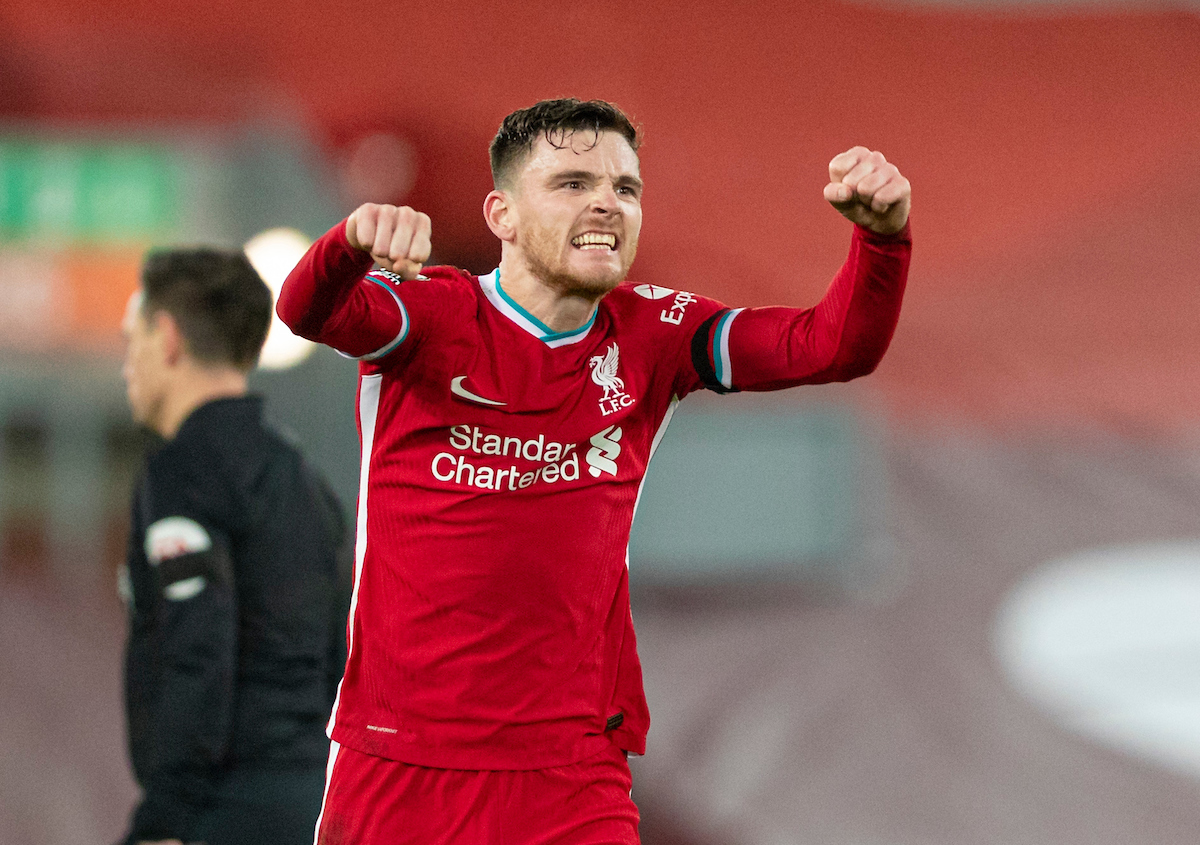 Gini : 10
Considering he was man marked by Anthony Taylor for the whole game I thought he was incredible. Best player on the pitch and ran Taylor so ragged that in the second half he decided that "Player Ref" wasn't for him anymore.
Henderson : 8
Along with Gini, ran the midfield. Hojbjerg? Do me a favour, mate.
Jones : 8
Does great for the opening goal and even better with that drag back in front of Jose in the second half.
Remember when he said he used to watch the games from the bench and, even though we kept winning, he said he should be playing?
Turns out he was right.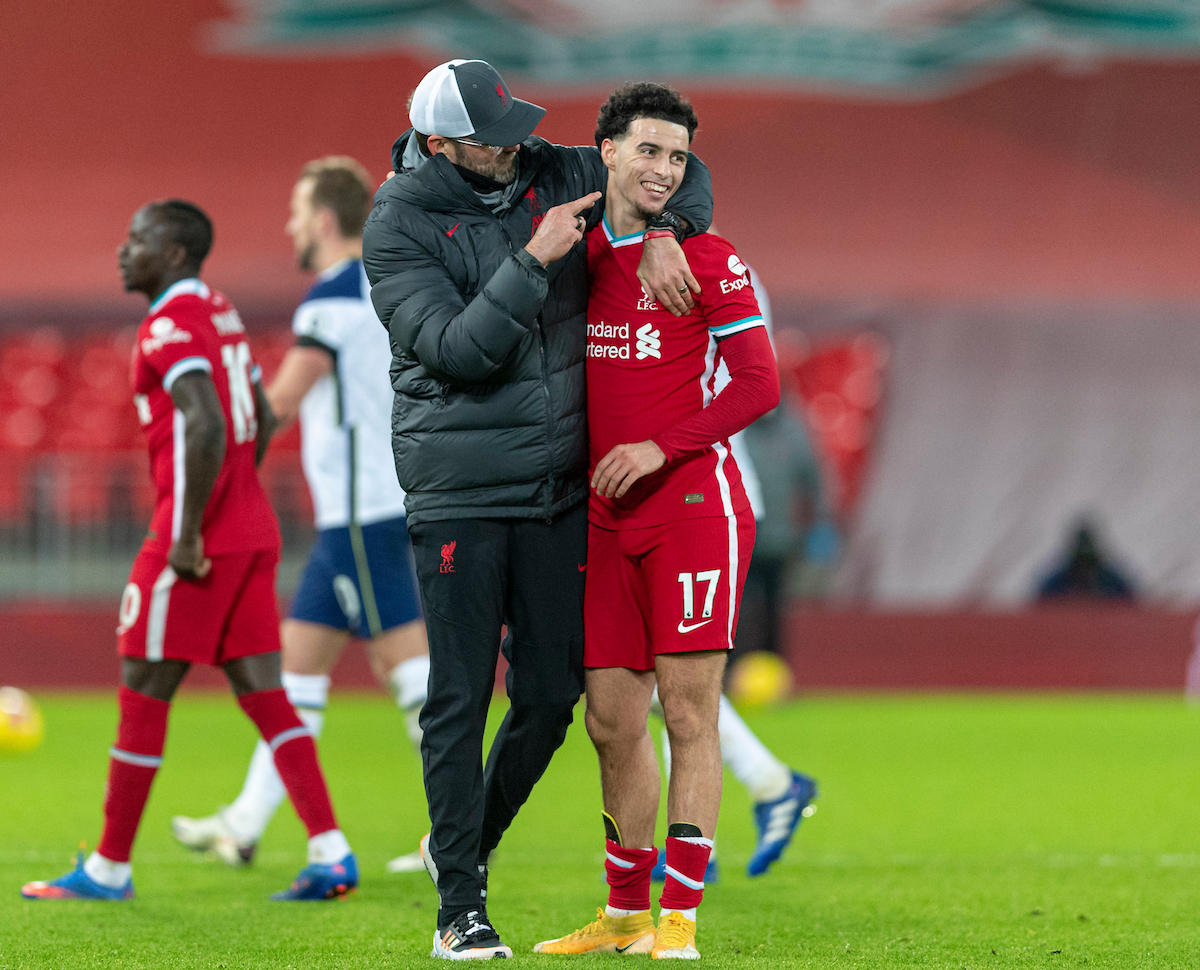 Sadio : 7
Still not quite coming off for him. Needs a goal.
Bobby : 7.5
With 20 to go I kept thinking he was gonna get dragged for Minamino or the Ox or that Irish Keeper who used to be a striker. Stood his ground though and won the game.
For all the talk of his all round play, that's actually what you want from your number nine – a bit shit, a bit weird, a 50-yard backheel and a last-minute winner. That'll do for me, I couldn't give a shit if he never passes to anyone ever again.
Mo : 7.5
Kept running into traffic and Anthony Taylor. Still gets his goal though, because the baldy twat was marking someone else at the time.
SUBS
Nabs: 10
Watched the last two minutes stood next to Jürgen and got a big hug without getting injured. Baby steps, but definitely progress.
---
"That winner was just amazing! It's the first time in ages we've been able to celebrate a winner without some sort of VAR diddle or decision. And that's what the Reds deserve."

Get yourself subscribed for all the best audio and video reaction now 👇https://t.co/oaOWcUzrlr pic.twitter.com/fxW2I5cD5R

— The Anfield Wrap (@TheAnfieldWrap) December 16, 2020
Recent Posts: