Football has always been known as 'The Beautiful Game', but Dave Segar asks whether its current iteration is too far removed from what we fell in love with…
"WHAT a weekend of football!" (Excited David Mitchell voice.)
"The unbridled passion, the drama, it all unfolded before our very eyes as the greatest league in the world was…"
Oh, what's the point? Who can be bothered anymore?
Well, many people it seems. I've seen so much written and talked about since Brighton 1-1 Liverpool, and yet personally, I have found it impossible to give a single *expletive deleted* about any of it.
We're supposed to though, aren't we? It all matters so much. Every week, every game, every debate. All of it matters, until none of it does.
Last weekend was one of the most exhausting I have experienced as a football fan, but I can't quite put my finger on why.
So allow me, dear reader, to try to do so as I type out this article. If Brendan Rodgers can build a plane while flying it, I'm sure I can form a coherent point of view while writing it.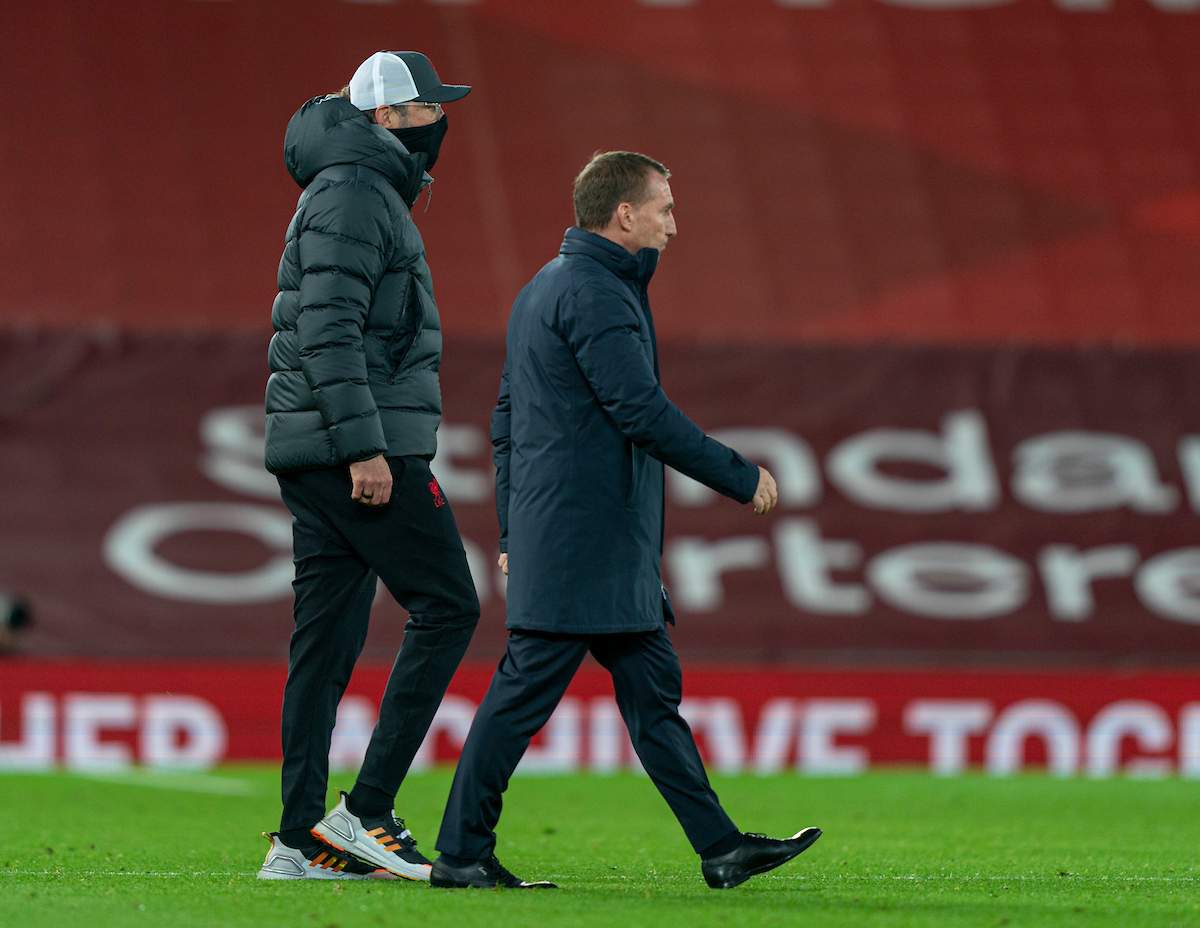 It will be, if you like, a Seinfeld piece. It is an article about nothing.
By the end of the weekend, I usually have an idea or two of what I want to write about for that Tuesday's column. This weekend I had quite an array of things to pick from. VAR? Two dropped points? Klopp versus the media? Yet another injury?
So which juicy topic would I take? So many choices. Words would surely spew from my bonce like some sort of volcanic dictionary orgy (title of your dad's student punk rock album).
Nope. None of them. Pass.
They are just all so… Boring? I'm not sure that's the right term. They're not boring, they're all worthy of discussion. They're maybe just symbolic of how unenjoyable following this sport can be now, no matter how much the increasingly expensive media shout at us.
(Again, excited David Mitchell voice) "It's all happening. There's this, there's that, there's the other. What's your opinion?! Here's why you're wrong! What about this? What will May look like? How does this affect the next, or the previous, or the now? Argh, did you see that?! That changes everything! Or does it? Who knows? We do! Or do we?! It's football!"
Perhaps a better way of putting it is that it's all a bit draining. The dressing up of minor things as major, with a cloak of tribalism and uneducated opinions in important clothing make it tiring to hear about them, like when a family member is complaining about another family member for the 5,000th time. No matter how valid their gripes, it melts away a part of your brain to hear it again.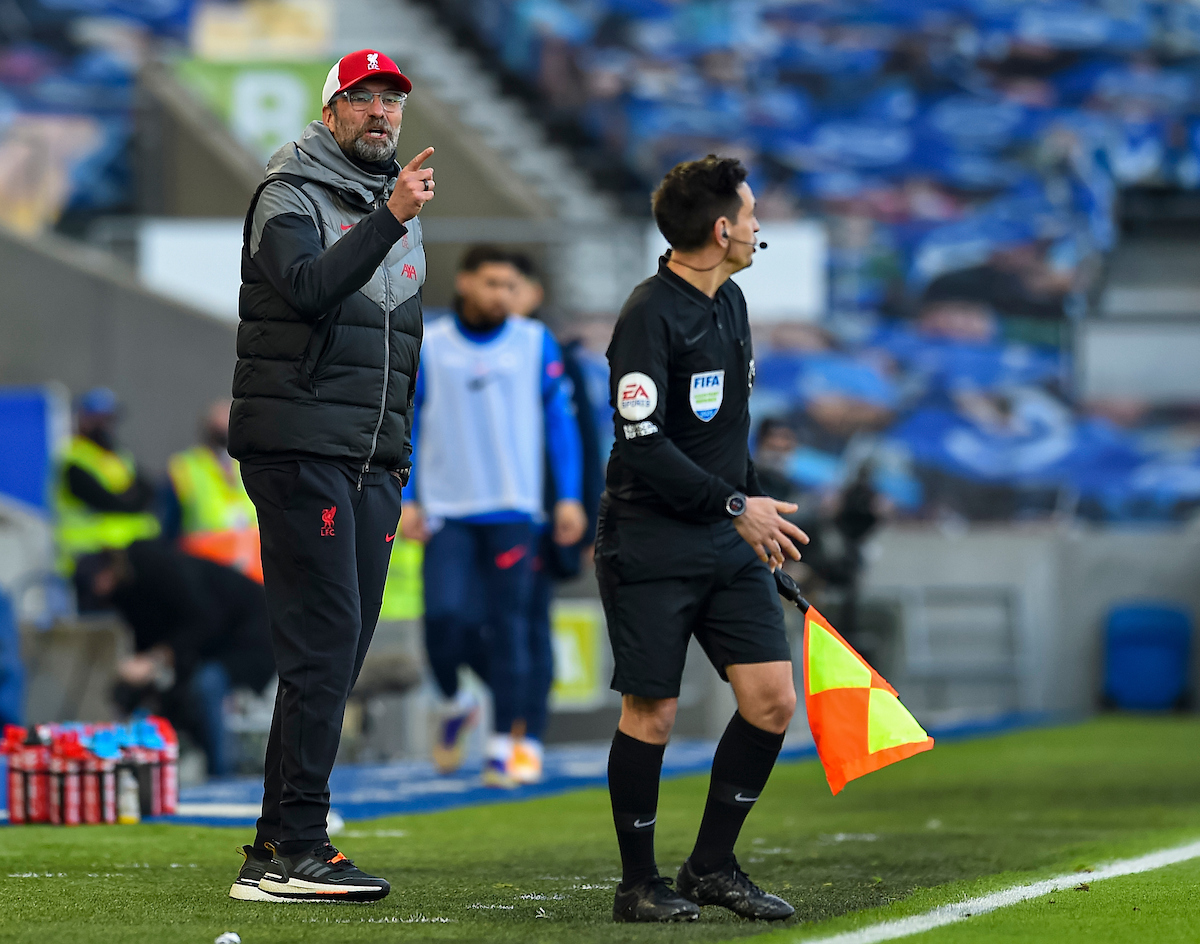 It's not just on Twitter, either. You could escape that quite easily, but it has seeped into everything else. That sand you dragged back from the beach is somehow now in your winter coat.
The VAR-guing is relentless. I was an advocate of VAR when it first came in, but now I think I have moved over to the 'just get rid of it' side. Not because I don't think it's a good idea at its base level, though.
It's for two reasons. Firstly, that those in charge in England have proven themselves incapable of using it properly, but also because the interminable discussion about it makes me want to have my ears bitten off by ravenous panthers.
Two dropped points? Well that was a shame, but we keep being told that this season is different to others and that anyone could win the Premier League title. Apparently the eventual winner will get fewer than 90 points, so dropping two in an away game surely isn't that big a deal.
That's not good enough though, is it? We have to speculate about conclusions, because 10 games into the season we're practically at the finish line. That's why after every weekend there is endless talk about <insert random team that won> being the new favourites for the title, or why <insert random team that lost> is now in crisis.
What about Jürgen Klopp rowing with Des Kelly? That was interesting, wasn't it?
No, it wasn't. Not in the slightest. Klopp is right to raise his concerns, but if the media want to argue with him then please do it in private like professionals. It is a conversation that should take place behind closed doors. Just as long as it's well away from me.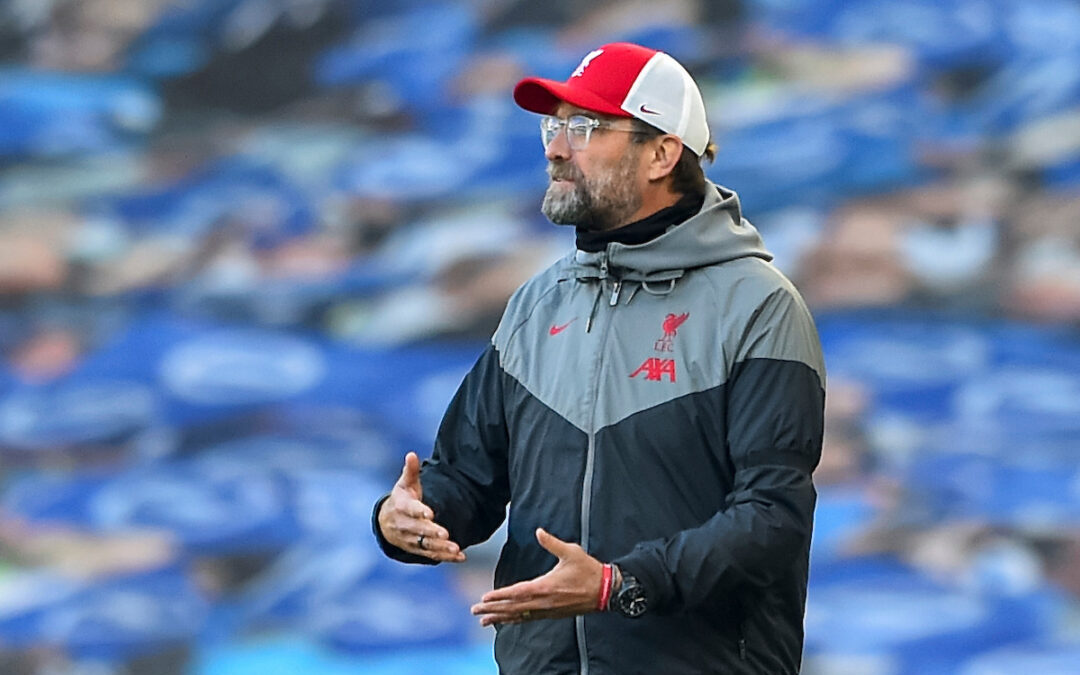 Another injury to a first-team player, then. James Milner became the third victim who I have written a glowing article about this season only to pick up a bad injury days later. Maybe Kelly was right when he said Klopp was taking aim at the wrong people. It's all my fault, apparently.
Could it just be me being a misery guts? (No, it's the children who are wrong) People want to talk about football. Hell, I want to talk about football, and the number of views that videos of tedious topics get almost certainly justifies their existence. It still feels energy sapping to consume, though.
In the 1987 film Masters of the Universe (always one for up to date references), the Sorceress of Grayskull has her powers drained from her by the villainous Skeletor.
Following football at the moment feels a bit like that. Every deep-fried discussion saps more power, more energy, and leaves me metaphorically wrinkled like a perturbed prune. It is harvesting my essence.
He-Man won't save me, though, unless he starts a boss football analysis blog or YouTube channel. He can make it proper hipster and call it 'I have the Aouar'. (I've definitely lost the 16-25 demographic here by now, haven't I?)
That's not to say that I have fallen out of love with the game, or any similar hyperbolic statements. I'm just not sure I can put up with the decoration around football at the moment. To be seasonal about it, it feels a bit like my favourite Christmas present has been wrapped in used toilet roll.
The main problem is that I don't see where this is going to change. It's the general direction now. Football has been redesigned to be less fun, less about just enjoying the match. You have to obsess over it, fight over it, disagree with everyone over it, and have journalists, pundits and even presenters say deliberately provocative things to make you angry and to reduce your enjoyment of the whole experience.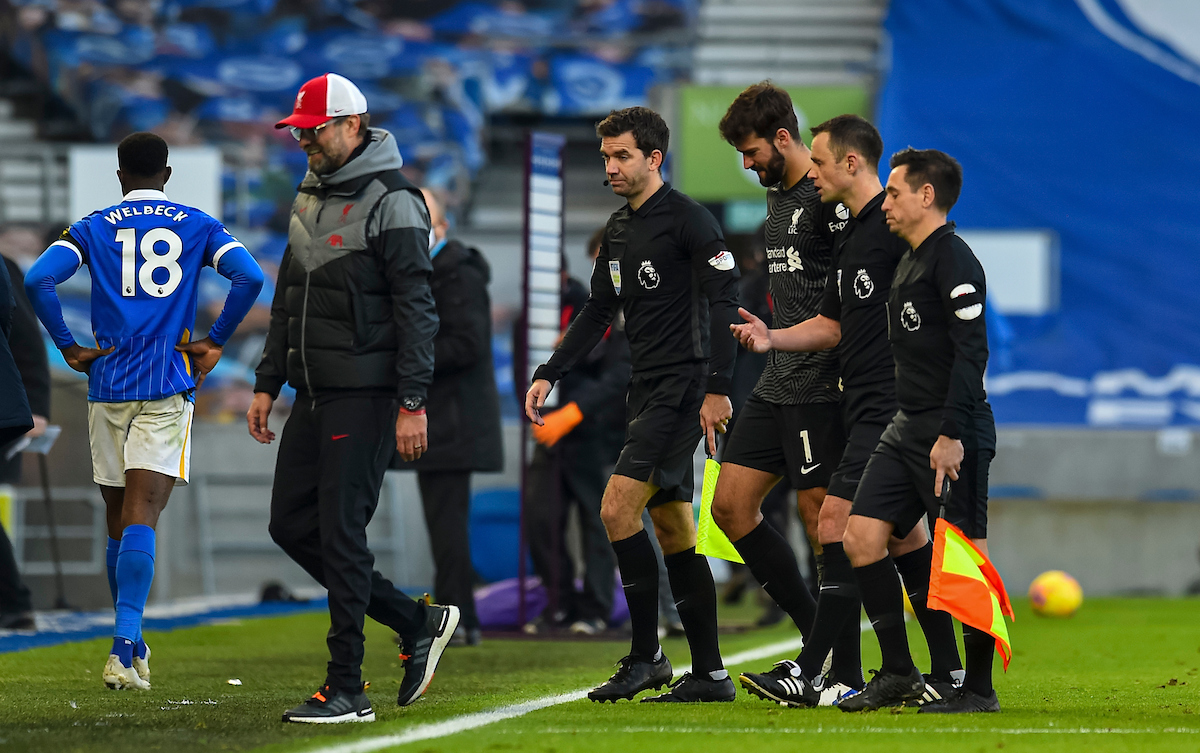 I feel like – apart from The Anfield Wrap, of course – the only place where I want to get my football fix these days is from David Squires. The one man who appreciates how seriously we should be taking this silly pastime of ours.
With everything else going on in the world right now, all of it significantly more important than football, this is supposed to be a form of escapism. It's supposed to be what we look forward to once we've navigated the stresses of real life.
It can still be that when your team wins, and getting fans back into stadiums, albeit in instalments, perhaps gets us closer still.
Weekends like the last one make it feel more like admin, though. Nothing to release the serotonin, just more to argue about.
Perhaps it would have felt different had Liverpool held on for the win on the south coast, but I'm not sure it would have. As gutting as it was in the moment, it was ultimately probably a deserved point for Brighton. I didn't feel too bad about that, just about all the nonsense that followed.
I do appreciate the irony of moaning about this as someone who writes about football on a weekly basis, and will undoubtedly be accused of hypocrisy in the next few weeks.
Then again, my problem is simply with the idea that everything has to be something. This, on the other hand, has been about nothing.
---
"Broadcasters hear that interview and it's perfect for ratings. It gives them something to focus on"

"What i would say is that managers are contractually obliged and that's to capture them when they're emotional."

📱 Subscribe to watch The Final Word 👉 https://t.co/oaOWcUzrlr pic.twitter.com/vZqspm4DeK

— The Anfield Wrap (@TheAnfieldWrap) November 30, 2020
Recent Posts: