Martin Fitzgerald offers up his player ratings after Liverpool's 1-1 draw with Fulham in the Premier League…
TERRIBLE that.
You ask for a bit of time off and you get it.
You ask for your keeper back and you get him.
You ask for easy opposition and you get a newly promoted side who's managed by a fella who talks like he's got a 15-year-old boy living inside him and whose managerial highlight to date is having one of his post-match interviews synchronised to a Streets song.
Three points eh, Reds? Back to the top of the table?
Here's how the Reds fucked it up…
Alisson : 8
Showed once again why he's the best there is. Kept us in the game in the first half when Fulham could have been out of sight and was the only one making sense in the first half.
Still glad the Irish kid got his games, though. He might not be a better keeper than Alisson but he'll definitely show up to the legends doo in Cork in 2045 and, in this day and age, you need things to look forward to.
Trent : 6
Not at his best. Got taken off and had to sit on the naughty chair.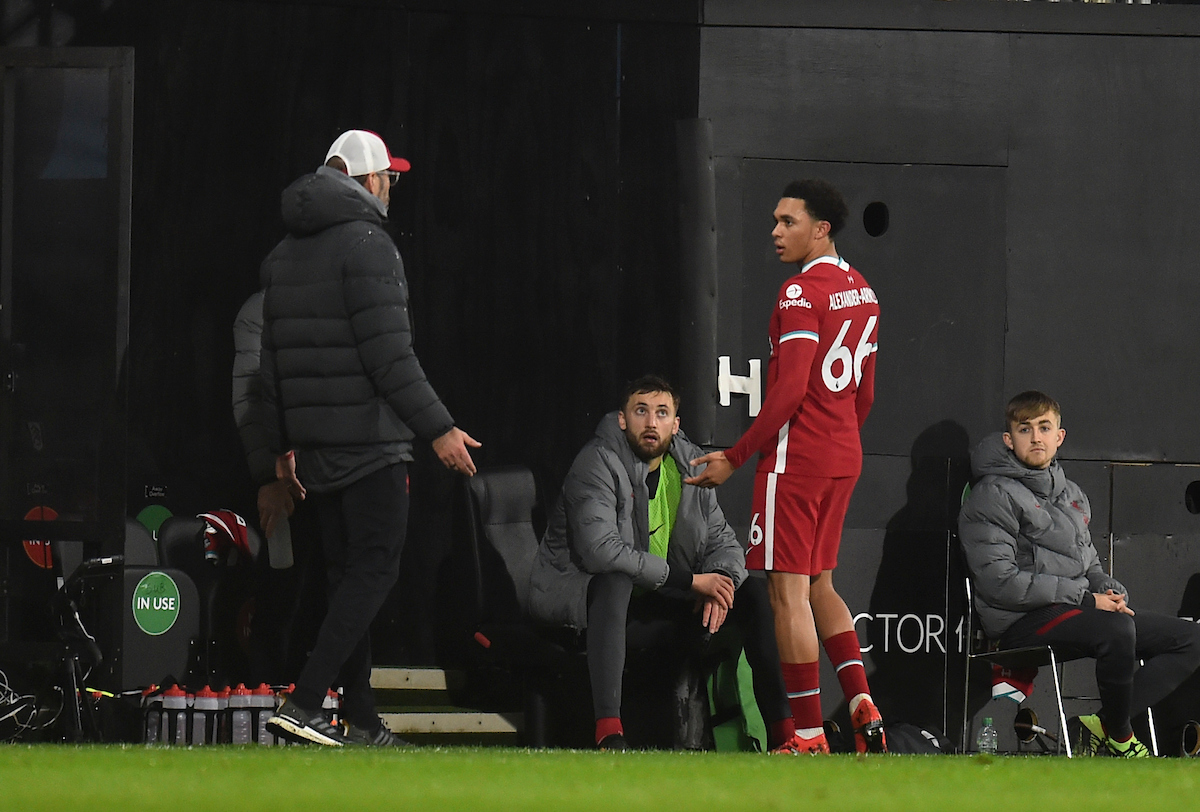 Matip : 5
Apparently the key with Matip is not to play him twice in a week. Give him plenty of rest between games and then the engine really purrs.
Had a week off, went off with a bad back.
Fabinho : 6.5
Made one tackle so good that we all stopped the game for about an hour so we could keep watching it. Even the ref thought: "Great tackle that, I'm gonna have another look on that portable TV."
Andy Robbo : 6
Worked hard but didn't offer his usual threat. Corners were absolutely terrible too, like Iago Aspas turning up in The Wire.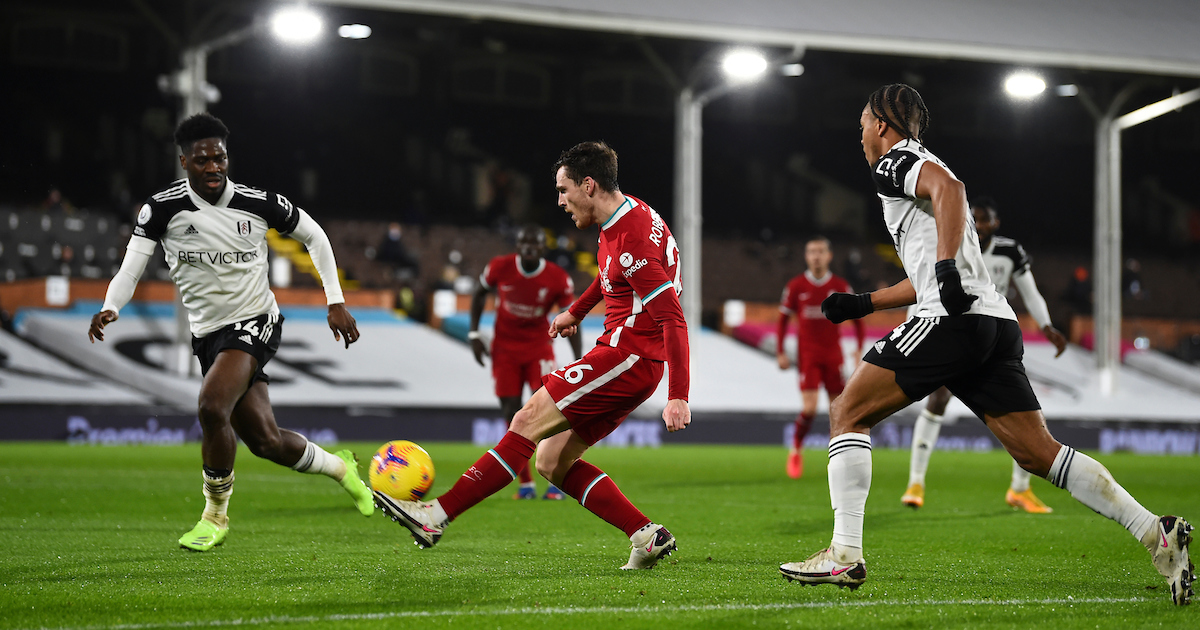 Gini : 6
Struggled a bit and was outmuscled and overran a few times in the middle. Did win us the pen, though, by lashing the ball at some fella's arm.
I'll be honest, there's two things I don't really understand anymore – the handball rule and how to open doors on those big taxis – but today isn't the day to complain about either of them.
Henderson : 6.5
Thought he did alright at centre back but needs to remember to play it rather than launch it. Should do better when through against the keeper, like score.
Jones : 7
Harshly booked early on but kept his nerve and was our best outfield player. Opened them up in the first half with a great delivery for Mane and nearly scored the goal of the season late on. Looks a fixture in the side now.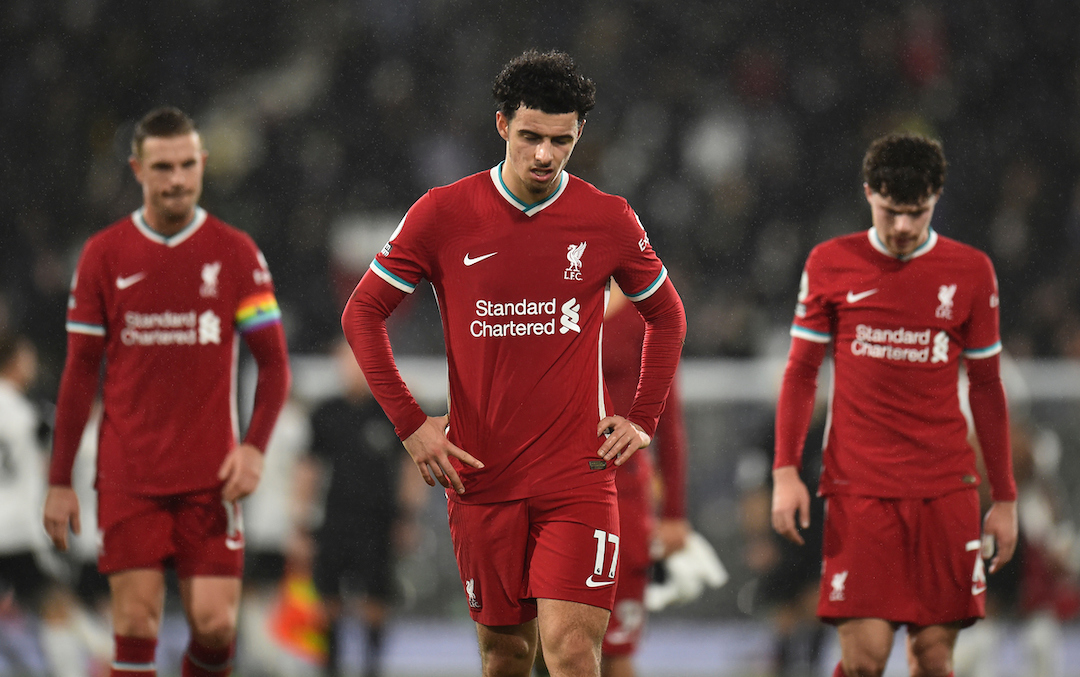 Sadio : 5.5
Not happening for him at the moment and hasn't scored in six, which is less than ideal now Jota has picked up this week's injury.
Needs a bit of luck, like when you open a box of paracetamol at the end without the instructions. Then I'm sure he'll go on a run.
Bobby : 5
One moment of brilliance to put Henderson through, but other than that, he was the usual mixture of flicks, bad tricks, and giving the ball away.
Also, and I know this is beside the point, but every time I see that tattoo under his ear it reminds me of that time Rudy Giuliani's hair dye started to run when he did that press conference between a sex shop and a funeral home.
As you imagine, these aren't the sort of things I should be thinking about when I'm watching The Champions.
Mo : 6
Creates a chance for himself with a decent turn and spin in the first half but put it wide. Pen wasn't great either but the keeper was even worse.
Like the rest of the front three, nowhere near his best.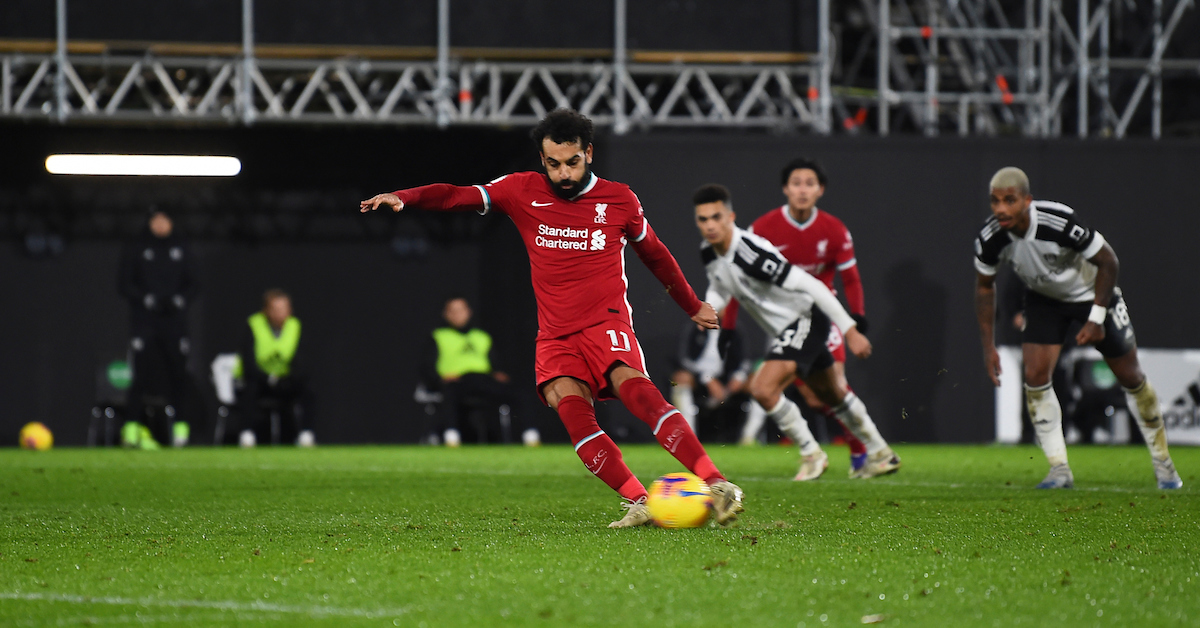 SUBS
Williams : 6.5
Thought it was a weird sub to make when we were chasing the game but he did well.
Minamino : 5
Not sure holding midfield is his best position.
Divock : 4
Not sure the pitch is his best position.
---
"Hugely frustrating for the Reds. They never got started and got worse from there. Its all about midweek against Spurs now, a huge game."

📱 Subscribe for the best audio and video reaction to a really disappointing draw away at Fulham 👉 https://t.co/oaOWcUzrlr pic.twitter.com/DHoh1vJflT

— The Anfield Wrap (@TheAnfieldWrap) December 13, 2020
Recent Posts: