Karl Coppack writes that while some have used the Millwall incident to argue politics don't belong in football, anti-racism protests aren't remotely political…
I'VE been reading Liverpool FC: The Premier League Years by Richard de la Riviere.
It's an excellent work but the early chapters in which he covers Liverpool's early Premier League campaigns under Graeme Souness make for grim reading. There are so many games that I wanted to forget and had successfully done so until I picked up the book.
They're all in there. Chesterfield at home in the League Cup, Ronny Rosenthal's missed sitter at Villa Park and Danny Cadamarteri's big moment in Blue history to name but a few, but what really stands out is the number of substandard players who clocked up so many appearances in red. Not all bad of course, but certainly not enough title-winning material. David Burrows, Torben Piechnik, Neil Ruddock etc.
As the book progresses, Richard mutates from author to some sort of therapist in reverse, dragging out long repressed memories for us to relive them.
But as I watched the Champions batter a spirited Wolves team on Sunday and saw those lucky sods behind the goal, I realised I would have given my eye teeth to watch Nick Tanner again. I'll sit through anything now. All the Pauls – Stewart, Konchesky, Ince, anything. Oh, to be in Anfield now The Reds are near. I didn't think I missed it quite so much until I saw The Kop partially full.
That said, I'm still unsure as to the wisdom of it. I spent Sunday afternoon with a mate who contracted Long Covid shortly after being in a bus queue with Atleti fans back in March and he's really been through it since. I'm not sure I want to take the risk just yet, but I suppose that's just an individual call. Come Sunday night I would have given anything to be at the game, albeit in an iron lung surrounded by barbed wire. You can't be too careful.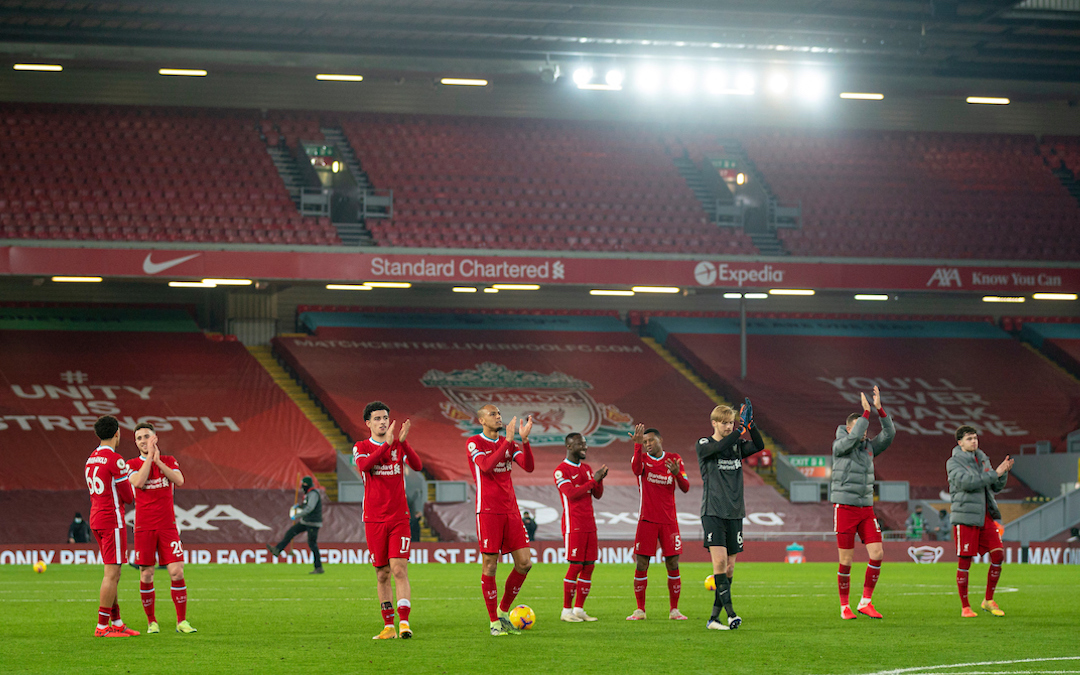 Fans going back to the ground made a difference to every game. Liverpool's will always be important and, if you're a worrier like me, fraught with tension, but having our people in there made it somehow more comfortable. You can always trust The Kop.
That bonhomie wasn't shared at every ground. At Millwall, the players were booed by a section of fans when they took a knee before the game.
It's important to remember that this wasn't done by Millwall fans per se, but only by some of them. It's easy to group the actions of a few into a wider setting and it's an important distinction to make.
During the Suarez/Evra debacle, a Blue mate told me to 'hang my head in shame.' I was baffled by that and wondered just how I was responsible for any of the incident. If we hated the 'Klanfield' bollocks, imagine how a sound Millwall fan – they do exist – would feel about it. You can't generalise, though it's easy to do so.
What was particularly galling was the shallow defence of it. Some claimed that the booing was in protest of an apparent politicisation of Black Lives Matter and that it's a Marxist organisation designed to destabilise society and take over the country. That's quite a statement. I didn't know dropping down on one knee or raising a fist could do that.
It's probably best to announce my own political leanings here. I studied Marx (amongst other things) at uni. My dad was a historian and wrote on the works of Lenin. You can guess who I'm named after. Yep. A bit left wing.
But I'm also prepared to listen to an argument, and I can see none here. As I said I'm against generalisations, but I can't see how calling for equality allows the workers to take over the means of production and subsequently overtake global capitalism. That's lost on me.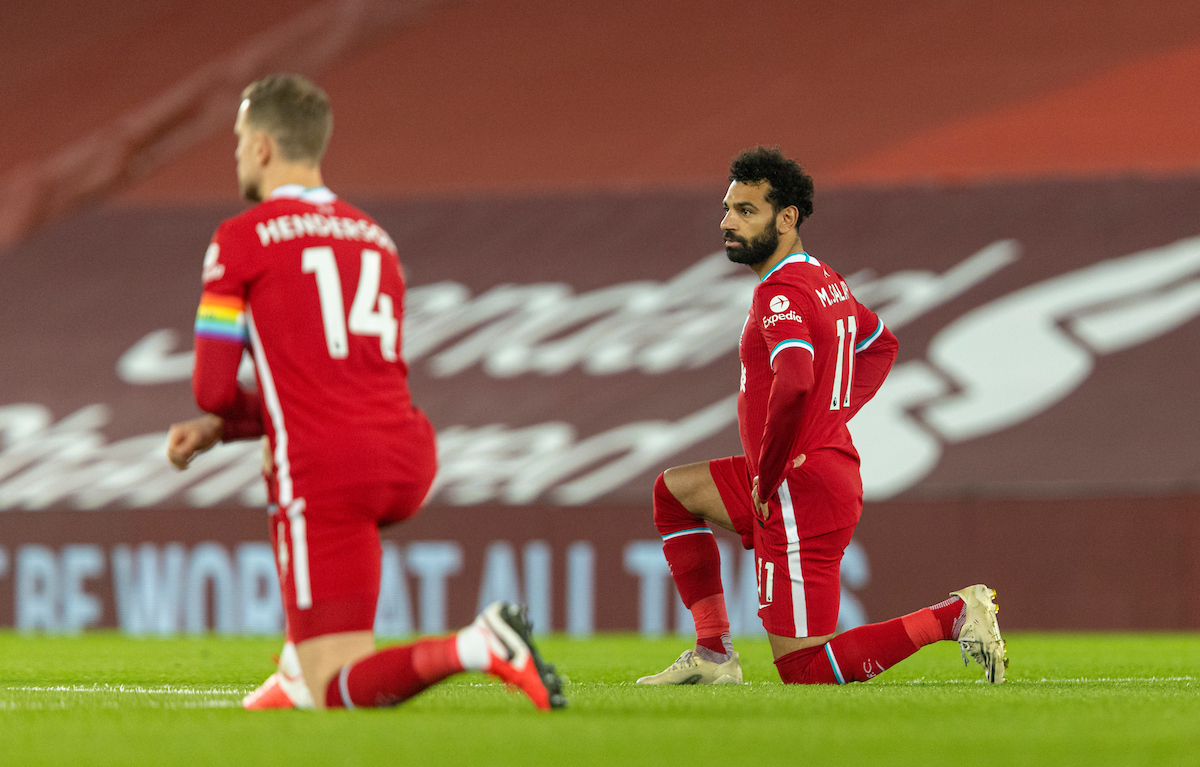 Is BLM a political argument and should, as many argued after the Millwall game, 'politics be removed from football'? I don't see how it can. I'm not even sure this is politics.
BLM started in protest of the appalling treatment of black people by the police and found a wider audience following the murder of George Floyd in Minnesota. Is that political? Surely not. How can it be? Politics means conflicting arguments finding voice and discussed to the point of an outcome. No one was arguing that George Floyd should have been murdered, though some tried to justify it.
Isn't this a social and cultural matter rather than a political argument?
There is racism in society, and only the most oblivious Pollyanna would suggest otherwise. Social issues are the by-product of political decisions. For example, if the politics of Minnesota decree that the police be given carte-blanche to do as they please to the Afro-Caribbean community under the guise of civil power then its effects will be felt as a social consequence. Its politics become a culture as the protection of Floyd's killers has proved.
The lads on the pitch are calling for social change, not a political one by overthrowing the government. It'd be nice if they could, but that's just me.
It's hardly political to stand up (or kneel) to show your disgust at people being killed. If they did it to usurp the current government then they might have an argument.
Do politics belong in sport? It's difficult. The Kop applauded Robbie Fowler when he revealed his support for the striking dockers in 1997 but he was fined by the governing bodies. That seems fair enough, not because I disagreed with the dockers' stance (I come from a long line of them), but because if Frank Lampard had lifted his shirt to reveal a 'Vote Conservative' slogan I would have been appalled.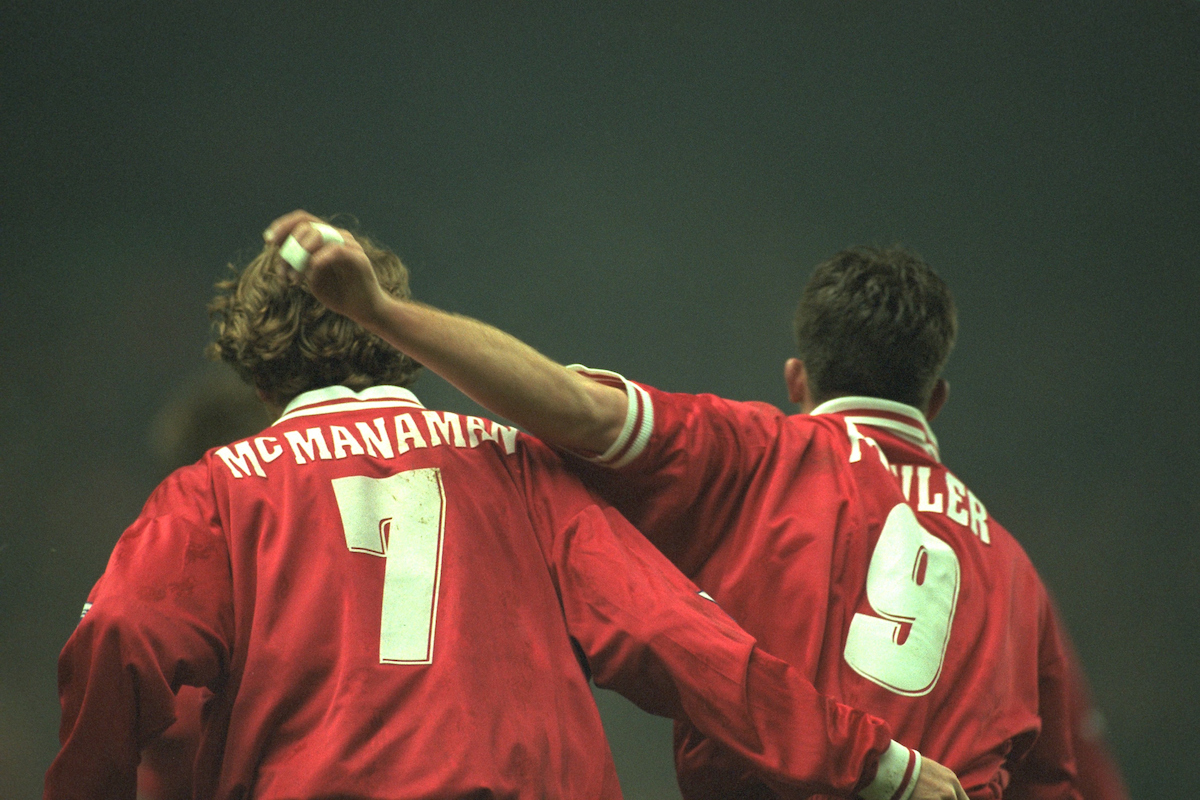 But social and cultural issues are different. Last week Jordan Henderson wore a rainbow armband in support of the LGBT+ community in lines with the club's own stance. Predictably, some took exception to this citing religious arguments or simply stupid views. Again, this is not a political topic as the laws state that harassment and discrimination is illegal, though the culture doesn't always follow suit.
There's an argument which suggests that this should just be about lads kicking a ball around while we sing at them and nothing more. I can understand that, but again it's too simplistic. My city is predominantly (though not exclusively) left-wing and likes an argument. That manifests itself in all walks of life including the match.
Both sides of the political spectrum are represented through football clubs (or at least on the terraces) around the world. You're unlikely to find a Rayo Vallecano-Millwall half-and-half scarf. You can't keep it out of the game while it still has spectators and supporters.
Last night, Millwall players stood arm in arm in front of a sign which read 'Inequality – United for Change' before their game with QPR. It would be cynical of me to question if that quells the rampant Marxism of a dropped knee. Maybe the sign stops the government being overthrown and wards off the evils of The Communist Manifesto as garlic and crucifix would a vampire.
It's a start, I suppose, and paints all concerned in a more flattering light than it did last Saturday.
Personally, I'm just against black people being killed when/if they are suspected of breaking the law. I thought at least we could all agree on that, but maybe that makes me the Pollyanna after all.
---
Recent Posts: