Ben Johnson highlights five things we learned from Liverpool's draw with Manchester City in the Premier League…
1. Alisson…
My mate Davy P text me half way through the game saying the following: "I think Alisson without Van Dijk is better than Van Dijk with no Alisson."
That is completely and utterly right. He is so good at what he does. That Sterling chance first half when he made Sterling's mind up for him to shoot with his movement and then saved it cause that was the plan all along. Tremendous.
Them lovely little catches, where if it was any one of the last five non-Alisson goalies they would be contesting to see who could stay on their line the most, are worth their weight in gold. Never mind his ability on the floor. A hero.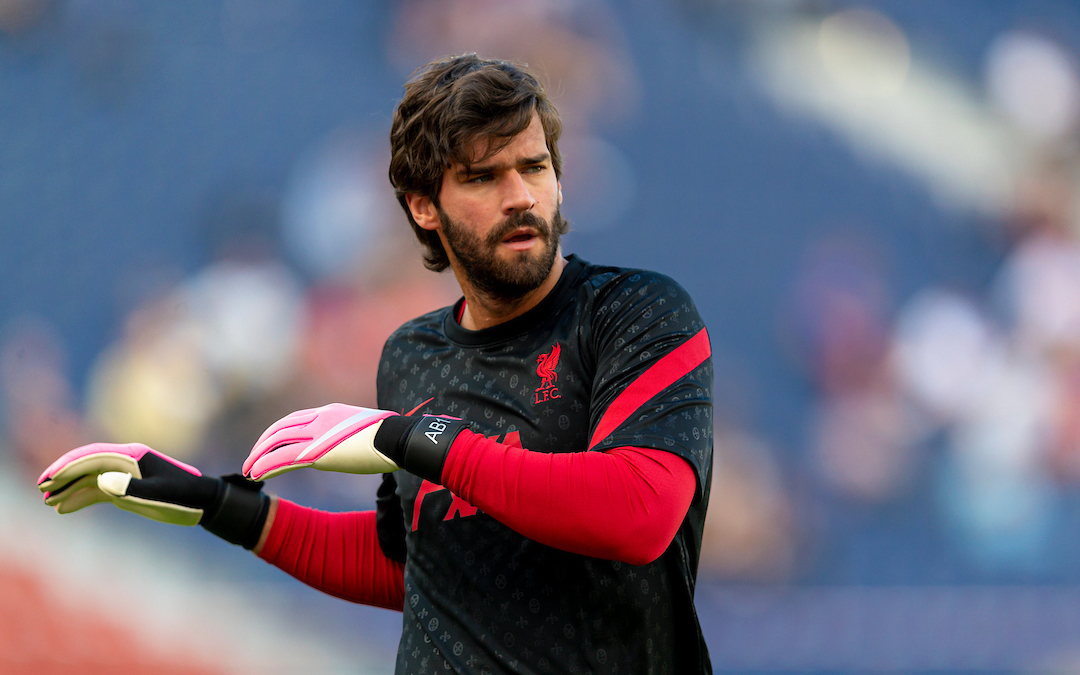 2. Guardiola Doesn't Understand Clothes…
Guardiola honestly doesn't understand clothes. The concept of them. Like how they originated or why they are a thing. Honestly. Every year we play these and this mad fucker is stood in the pissing rain with a fuck off big cardigan on, soaking up all of the water in the ground. Like a fucking big Weetabix.
"Why don't you lash on this coat here, Pep? It's a waterproof. Will keep you dry, you know?"
"A waterproof? Fuck off. What? Dry? Fuck off. I'm only dry in ours and when it's not raining. Rain = wet. Just lash on your thickest clothes, don't yer, so it takes ages to soak through."
Fucking big duvet suit.
3. Big Joelly The Lips…
Obviously someone is going to need to clip that video of him licking his lips and box me a GIF of it. Could watch it all day. Will tape an iPad to a helmet with a visor that goes up and down, someone asks me if I want a doughnut, slam, visor down, iPad face, big Joel lip licking. Fancy a bit of a smooch with me bird, slam, visor down.
What a tongue that is. Might commission a pop art version to go in our hall. Fucking 6ft square. Joel Matip.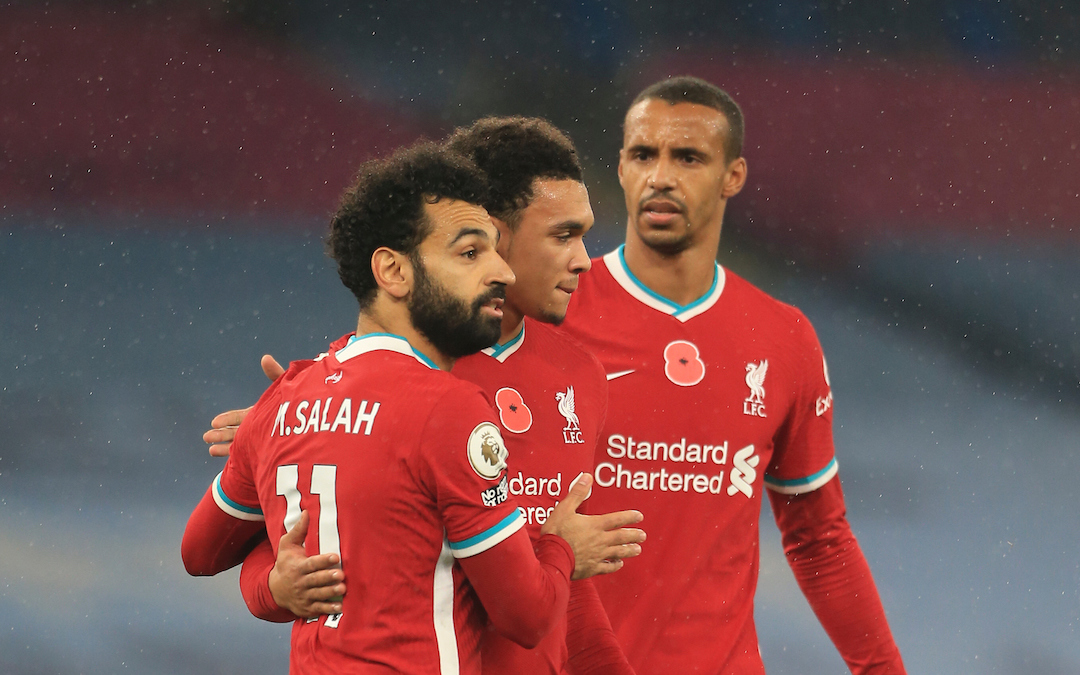 4. International Footy Can Get To Fuck…
The Reds were a bit knackered there towards the end. Honestly would be telling all the international managers to politely fuck off. Remember when people used to bell your landline and try and blag you that you had won a holiday or that to try and graft your bank details. My Grandad used to answer the phone, listen for 10 seconds, if he didn't know them, would say "it's alright lad, you have it," and lash the phone down.
"Mr Smith, it's great news, you have won a holiday to the Bahamas". "It's alright lad, you have it". "Mr Smith, it's great news, you have won £20,000". "It's alright lad, you have it". Slam. "Mr Smith, it's the doctor's surgery, we have got your results". "It's alright lad, you have it". "Mr Salah, it's great news, you have the incredible honour of playing for your fellow countrymen". "It's alright lad, you have it".
Fuck that, mate. I wouldn't scratch my back for my country never mind go and schlep about playing shite footy. Fuck off, you have it.
5. Gini was tremendous there, wasn't he?
Everywhere. Hard as iron. Suits that two-man midfield role a little bit more than the three-man cross country race effort.
The Reds are going to be just fine, aren't they? Fabinho and Thiago to drop into this after these internationals, we'll be twatting teams for a laugh again before you know it.
Is right, the boys.
---
"They started the game brilliantly."

"But it's been a long few weeks for the Reds and I think you saw that etched on the faces of both sides."

📱 Subscribe for all our reaction to a draw at City 👉 https://t.co/oaOWcUzrlr pic.twitter.com/skDXWekf9u

— The Anfield Wrap (@TheAnfieldWrap) November 8, 2020