Martin Fitzgerald offers up his player ratings after Liverpool's draw with Manchester City in the Premier League…
KEY RACE ALERT!
The Reds have held Manchester and Pep is still persisting with hooded knitwear.
Back to the studio for the match ratings…
Alisson: 8
Good save from Sterling early on and, under atrocious conditions, his handling was secure all game. Ran out in extra time to head one because he probably thought it was his turn to partner Gomez. It wasn't, but fair play to Alisson Becker anyway.
Trent Alexander Arnold: 7
Got on the wrong side of Jesus and then went off with his calf. There's probably a Bible joke in there somewhere but, you know, I've never read it and Josh gets the hump if I don't get these to him within the hour.
Big Joel: 9
Thought he was outstanding – striding out and breaking up Man City attacks before they got going. Keep Joel Matip fit and we'll be fine.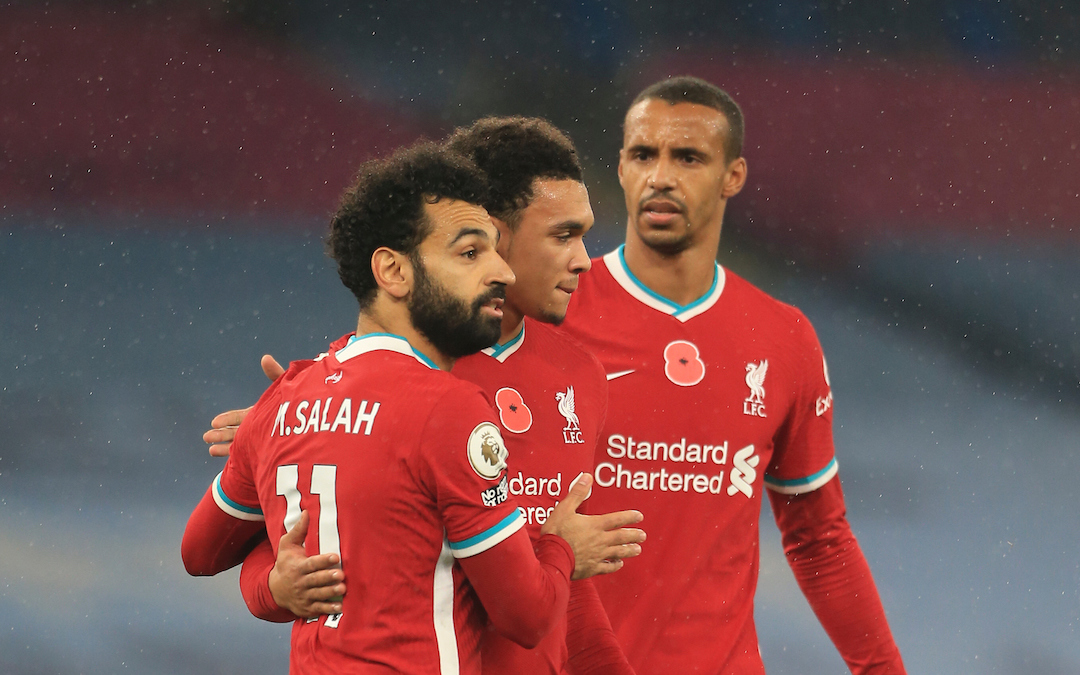 Gomez: 8
Couple of big headers towards the end and was mostly assured all game. Unlucky for the penalty but I noted with interest that Papillon in Stockley Park bottled the decision…
"Look mate, if you wanna give it, you can run over to the monitor and fucking give it. That cunt on The Anfield Wrap has been giving me murder all season."
That's more like it. Joe Gomez should be probably get a meal and a bit of daylight for that.
Andy Robbo: 8.5
Brilliant. Managed to stop anything coming down their right and still managed the odd foray forward.
Hendo: 7
This system is an absolute killer for the midfield two and in conditions like this it's part game of football, part Tough Mudder. Not withstanding that, Jordan Henderson did well but he definitely could have done with another body in there.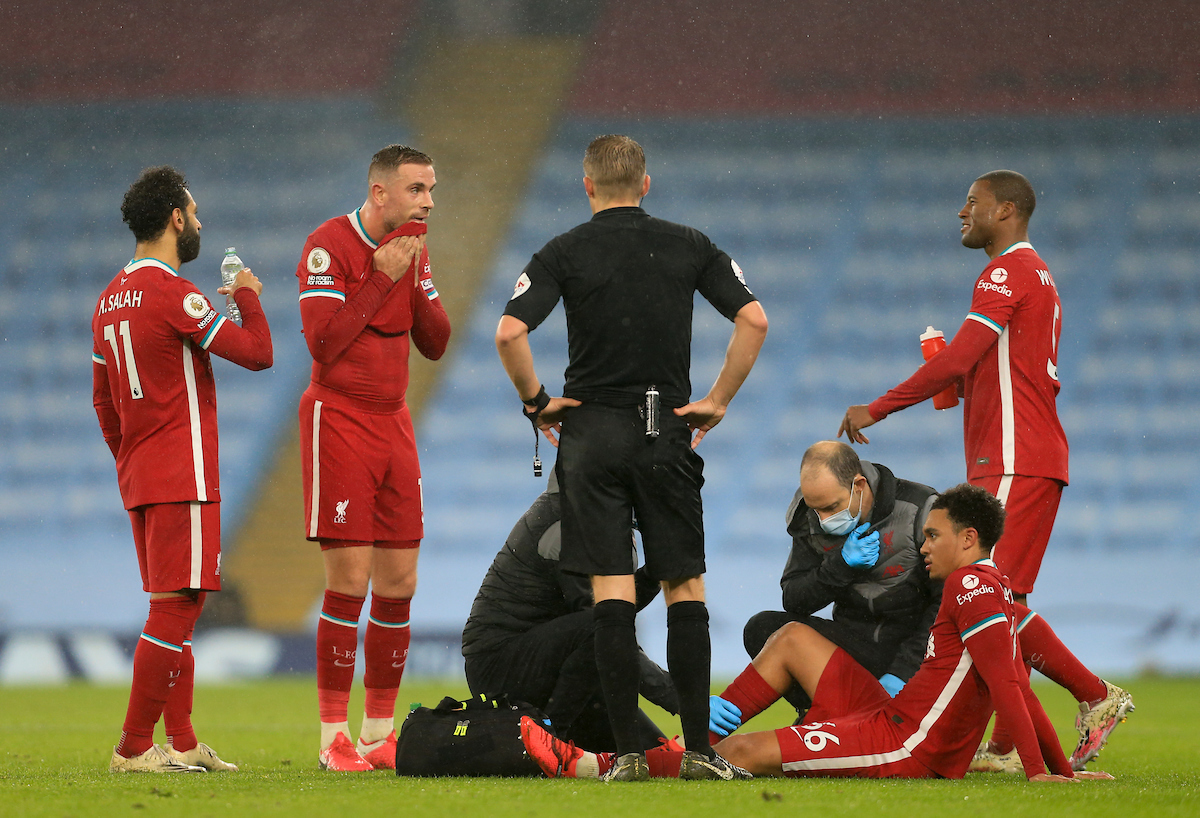 Gini: 7
Caught in possession a few times and, like Henderson, he was absolutely goosed at the end. Takes some bollocks playing a midfield two away at Man City and, thanks to these two, we just about got away with it. Some game from Gini Wijnaldum
Diogo: 7
Worked hard, ran loads but not his best position that. Solid performance by Diogo Jota.
Mo: 7.5
Looked the most likely and gave that fella from Alien Ant Farm no chance with the penalty. Well in Mo Salah.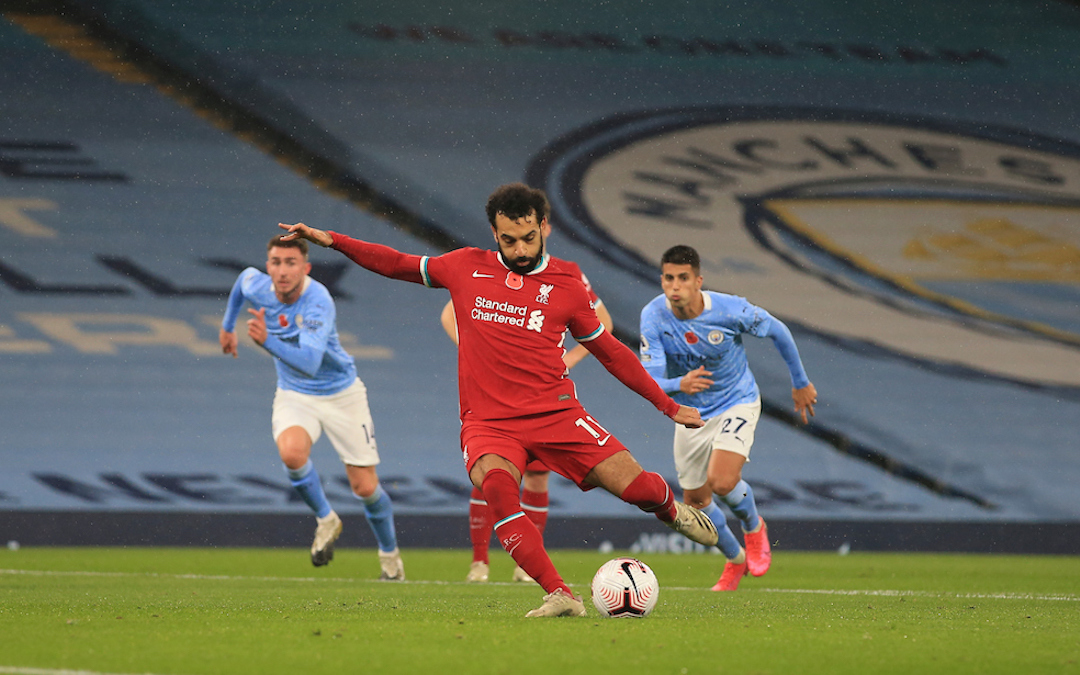 Bobby F: 4
Not sure what else can be said really. It's painful to watch him right now. His touch is poor, everything breaks down when it gets to him, and we're accommodating him at the expense of our best system. I know this is harsh, and believe me I've loved him just as much as you have, but Bobby Firmino just seems in the way at the moment.
Sadio Mane: 7
Great turn to win the penalty but, like the whole front four, was chasing hopeful balls rather than linking up with the others.
SUBS
James Milner: 6
Launched himself at Sterling in the penalty box and nearly gave me a heart attack.
Shaqiri: 6
You expect more from this year's winner of the Ballon S'quare.
CNN's John King: 10
This is the longest I've watched anything for six days without him and his magic wall. Should have lashed him on with five to go. Get that Blitzer lad on too and watch them Magic Wall the fuck out of City. Math and Pathways galore. What an ending that would have been.
---
"I really liked what Klopp did. He's gone 'what I tried here last season didn't work, so i'm going to try something mad."

The Post Match Podcast 🗣

📱 Subscribe for all our reaction to a draw at City 👉 https://t.co/oaOWcUzrlr pic.twitter.com/bL24cZJ8qT

— The Anfield Wrap (@TheAnfieldWrap) November 8, 2020