Rob Gutmann's match preview ahead of Liverpool vs Leicester City at Anfield, where Jürgen Klopp has some big decisions to make about his many injured stars…
I'VE been refreshing myself on the battle of Hastings this week in the cause of helping my youngest boy with his history homework.
The big event of 1066 was a fascinating tactical ruckus, quietly, a really interesting matchup between two of the game's tacticians – Harold Godwinson and William The Conqueror.
Feisty Anglo, Harold, can't wait to get stuck into William's big dogs from across the channel. Godwinson is flying, top of the pile after seeing off the Danish top man Harald Hardrada in a keenly fought European clash at Stamford Bridge. Not the home of the Chelsea, but some gaff near York. Either way, Harold thrashes Harald in the Harry derby.
William has just landed on the south coast of the land of the Angles and the Saxons. He's got a reputation, he's earned his stripes, an accomplished winner expected to take the game to King Harold. But he doesn't do what the punters all expect him to do. Instead of advancing with his hordes, he pauses, and digs in. Pitching his proverbial tent somewhere not far from the south east English coast in a place called Hastings.
I'll stop drawing this out. Harold Godwinson is Brendan Rodgers. William The Conqueror is Jürgen Klopp. Conveniently, for the purpose of this dubious analogy, it all ends well for the foreign interloper.
I'm not qualified to do anything really other than technically teach history, I suppose, because that's my degree subject. Not that I've used this superpower much other than in attempting to engage my children with a subject I hold dear. In trying to stir the nascent historian in my youngest I resorted to comparing the tactical matchup between William and Harold with the impending Klopp-Rodgers face off.
Rodgers is full of it. He always has been but now more so than ever. His unfancied Leicester City are top of the league. His are the rebels at the gates. Liverpool, the establishment, are in something of a state of shock and ripe pickings.
Each day brings a fresh story of Liverpool injury woe. It's Thursday, so Joe Gomez must be out for the season with an obliterated knee. It's Friday so Mo Salah has the bubonic plague, or thereabouts. It's Saturday and Andy Robbo's hammy is so tight it's starting fights with strangers. Sunday night and Jordan Henderson has a thigh complaint caused by too much scrolling down on his iPhone.
Liverpool are accumulating injuries like, like… Something that accumulates a lot of things it rather wishes it wasn't accumulating.
Back at base, there remain doubts about the likes of Fabinho and Thiago. Van Dijk's fucked, Trent's goosed and Chambo's still just doing lengths in the swimming pool at Melwood. No one's told him they've all moved to Kirkby.
Let's not sugarcoat this – Liverpool have been decimated by injury. It's as bad a situation as I can recall.
Brendan – Harold Godwinson – Rodgers is coming for us. He's wetting his very well moisturised lips at the prospect of returning from Anfield with all of the points.
In normal times, it is customary for the home team to take the dance to the opposition. These are far from normal times. Leicester have had their own injuries to contend with but their problems are easing. Make no mistake, The Foxes will fancy this.
The likes of Pereira, Ndidi and Fofana, who have barely featured this season, all trained in the week. At the very least they will give Brendan Rodgers' bench greater depth. He remains without Soyuncu but will be relieved that keeper Kasper Schmeichel looks fine, despite a blow to the head on international duty for Denmark.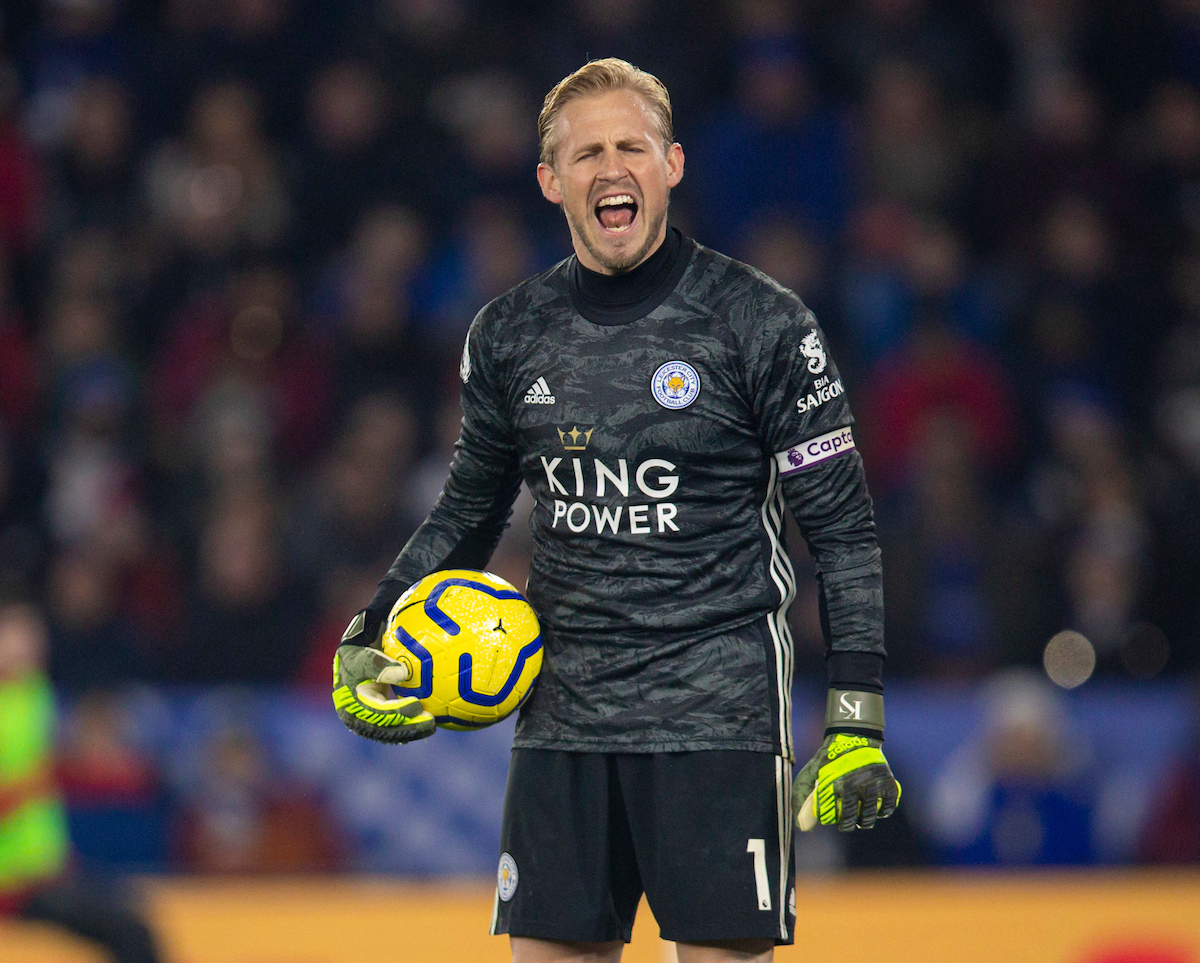 Rodgers' team are strange. They are a side who put runs together. Mainly, the good solid wining variety but also have it in them to drop their level considerably. Having stormed to second spot last season, they subsequently failed to win all but two games following last season's restart in June, and finished the season in fifth place.
This campaign, Leicester are flying. They've won six from eight opening games, including away wins at Man City and Arsenal, and come to Anfield on the back of three straight victories and are proudly top of the league.
Liverpool remain the Champions and the country's best team, even if shorn of too much talent just right now. So what kind of side can Klopp look to field?
He has problems to solve in all departments of the team with first picks Van Dijk, Gomez, Trent and Jordan Henderson all definitely missing out. The clever money is that their number will be swelled by the likes of Fabinho, Salah and Thiago.
Even some of those Klopp can count on he would rather not do so, in ordinary times. Gini Wijnaldum, Bobby Firmino and Andy Robertson have had draining international breaks filled with games and travelling. They would all ideally be rested.
As it is, we can expect all three will play. Klopp's big decision will concern his formation and he may feel it dictated to him by availability. Recently, lack of fit midfield bodies has prompted him to revive a 4-2-3-1 setup. Without Mo Salah the front four would need to include Diogo Jota and probably one of Minamino or Shaqiri. The latter is the man in form and the likelier to make the cut.
If Klopp opts for just the two men in midfield then they will be Wijnaldum and Naby Keita with James Milner press ganged into covering Trent's absence at right back.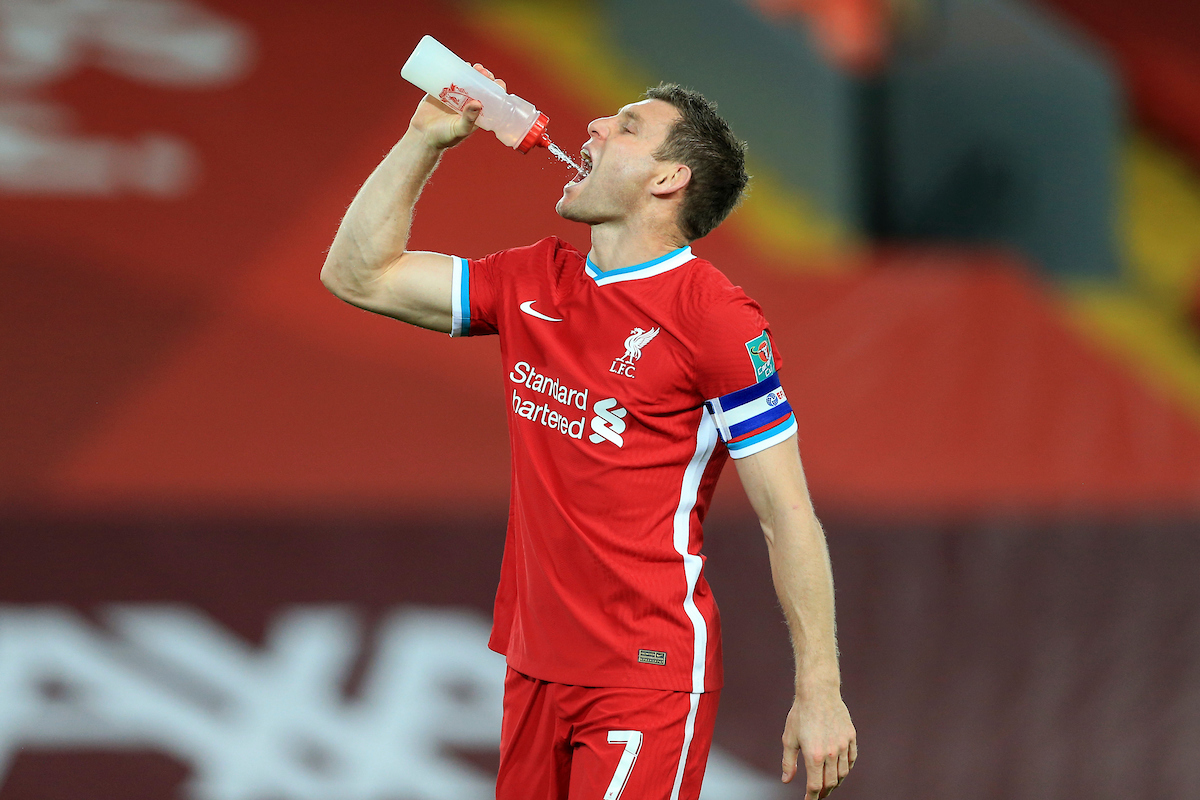 Jürgen Klopp will tell his men to use Leicester's confidence and boldness against them. If they want to come to the Champion's castle and put on a show, let's invite them in. Rodgers will view a stitched up Liverpool side as vulnerable, Klopp will believe that in adversity comes opportunity.
Without controllers like Henderson, Thiago or Fabinho, Klopp may let Leicester come on to his side. Liverpool can do compact. Leicester are still a team used to others fancying their chances against them. Their forwards usually get space to work in.
As league pace setters, the away team will not show the shyness they did at Anfield a year ago, when Liverpool dominated the ball from start to finish. Klopp's game plan will be to exploit the room that he can expect may be afforded to his attacking three or four as a consequence of Leicester's new-found belief.
At the battle of Hastings, Harold Godwinson felt he had gained an advantage against a superior opponent and allowed his line to be drawn out. He took an initiative he felt he had gained and duly paid a price.
Klopp The Conqueror will unleash his cavalry of Jota and Mane and Firmino and penetrate Brendan Godwinson's exposed flanks. Well, that will be the plan. It's a good plan.
Liverpool may start Sunday evening down slope of a confident foe, but by lights out expect The Reds to be back where they belong. Top of the hill.
Predicted 11: Alisson; Milner, Matip, Phillips, Robertson; Wijnaldum, Keita, Shaqiri; Mane, Firmino, Jota
---
Recent Posts: