Ben Johnson highlights five things we learned from Liverpool's 3-0 win against Leicester City in the Premier League…
1. The Schmeichel Empire…
One of the things I often find myself pondering is whether Kasper Schmeichel has or is going to have a son, whether that son is going to be a goalkeeper, and whether that goalkeeping son is going to be good enough to play in goal in the Premier League. Each one slightly smaller than the last, weirdly.
The Schmeichel effect. How many generations of Schmeichel are going to be Premier League goalkeepers? Each one looking less like the original prototype. Measure your match-going years in Schmeichels. He's seen four Schmeichels come and go, man and boy.
2. Funny The Reds, Aren't They?
They do not give one shite about misfortune or obstacles being lashed in their path. Without your best centre half, best centre mid, best forward, the greatest midfielder to ever grace the planet (enough about Hendo) and the world's best right back, yer? What? We are going to get beat? Are we fuck, soft arse. Watch this.
Liverpool were sublime today, from start to finish. Keep writing them off. Honest to god. Go on, see what happens.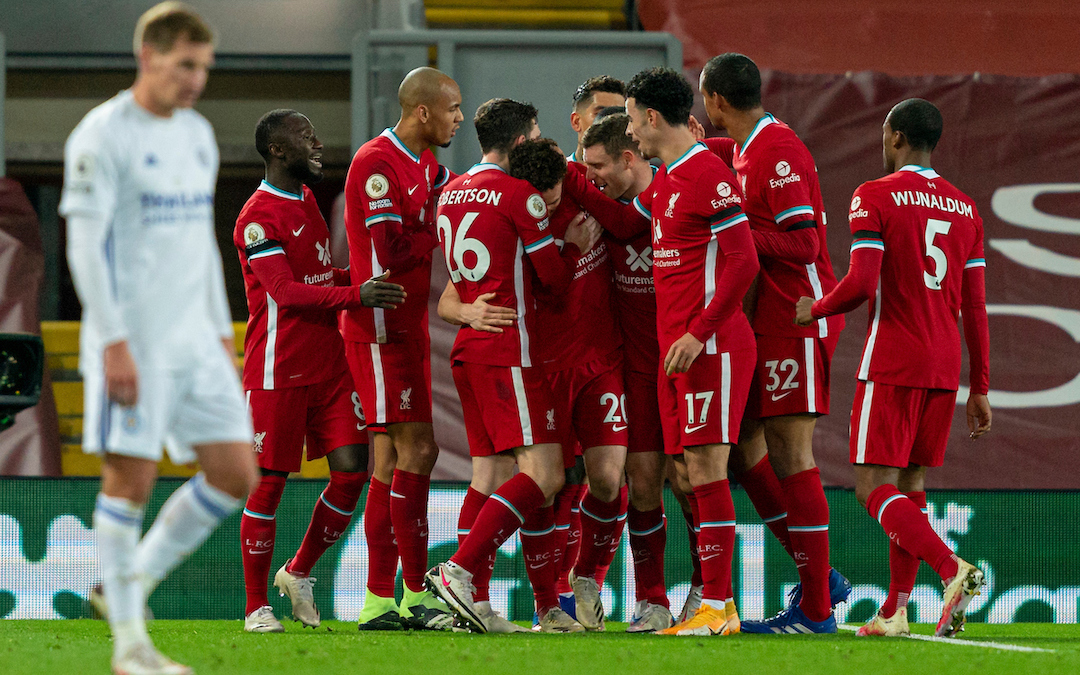 3. Jota…
They have unleashed the diddle machine again there, haven't they? Fucking Mike Edwards dragged it out of storage, plonked the diddle CD-Rom in, loaded that fucker up, and absolutely cleaned Wolves out. Took their crown jewels. Fucking whipped Steve Bull's bollocks off without him noticing. In fact, he was happy with the exchange. Here you go, Steve: two passion fruit in a dog shite bag in exchange for your testicles and scrotum. Lovely job.
He is some player, Jota. Honestly, he is like a mixture of Mane and Salah and they are the two greatest wide forwards in the league. He ghosts past people for a laugh and scores. He fucking scores. Loads of them. He might be top scorer, you know. That's mad, init?
4. Firmino…
Off his barnet there tonight, wasn't he? Hit the post about 15 times from closer in than that Dirk hat trick against United. Was made up he got the goal in the end because, by Christ, if he had another one on one he was deffo twatting the post again.
Was great first half though, Bobby. Back to his best, dropping in, picking up bits, being a fucking nuisance. Is right.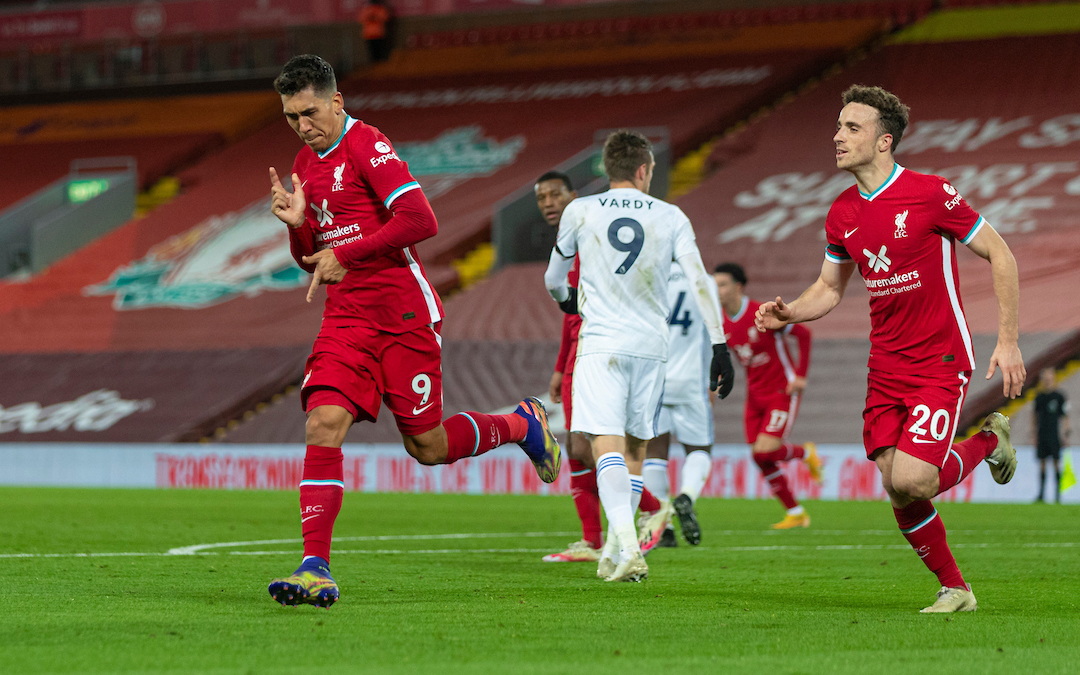 5. I Reckon Fabinho Has Been Fit For About Three Weeks…
In the sense that The Reds could have played him in the last league game, but fancied him having a little break, extra rehab and a lovely big rest, with the hope of him batting on now for the foreseeable through until Feb, no bother.
I think the same might be happening with Thiago. If this today was a cup final or a must-win league game he would have been fit. But it was Leicester and The Reds can twat them any day of the week. Lovely little rest, four weeks pre season, bat on for the rest of the year. Mo Salah, two weeks off. Hendo, sneaky week. Trent, little month.
Come mid December, The Reds will be formidable. I mean, they are formidable now so scrap that. They will be rested and hungry and ready to twat everyone. We will be vaccined up and back in the ground mid April for a lovely big procession and a double league trophy parade come mid May.
Up The Fucking Reds.
---
"The Reds are mustard! I could pick any of the eleven as man of the match."

"Even when missing their best players, Liverpool were leagues ahead of Leicester."

📱 Subscribe to get all of our reaction to Liverpool's record breaking win 👉 https://t.co/oaOWcUzrlr pic.twitter.com/zQkJb72NpZ

— The Anfield Wrap (@TheAnfieldWrap) November 22, 2020
Recent Posts: