Martin Fitzgerald offers up his player ratings after Liverpool's 2-0 home defeat to Atalanta B.C. in the Champions League…
KLOPP referred to the team as an orchestra before the match.
Fair enough, but tonight you saw what would happen if the London Philharmonic performed Adagio for Strings and looked to Divock Origi to play the violin solo.
Exactly.
He'd smash the violin to pieces and play three blind mice on the recorder instead.
Here's how they rated…
Alisson: 7
Couldn't do much for their goals and, prior to conceding, was one of the few players to show up.
Neco: 5
We ask a lot of that position and he's not quite there at the moment. Offers little going forward and I always want to see him tighter in defence. Reminds me of Jon Flanagan, but without the rash tackles and the occasional erection.
Williams: 6
Lost his man for their second but otherwise did OK for a fella who was playing Power League last season.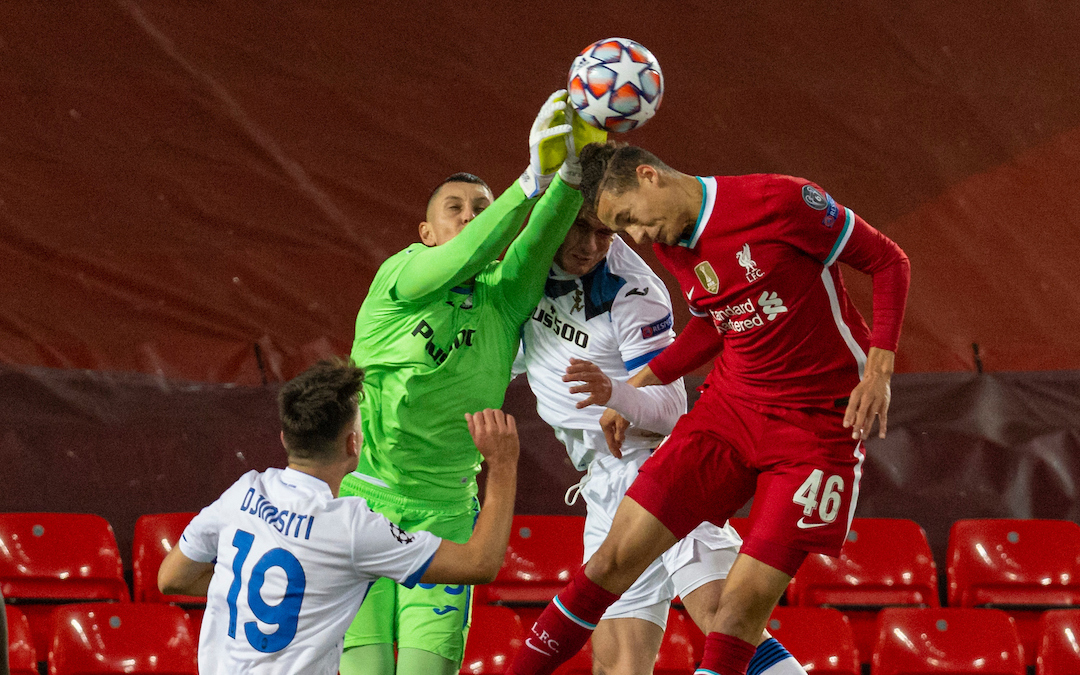 Matip: 6
I know it's not his style but I wouldn't have minded some form of leadership from him tonight – cajoling and encouraging the rest of the back three. In the end he played to their level.
Tsimikas: 4
The best thing he did was laugh when their fella dived for a penalty. Seems a bit mad, not in a good way.
Milner: 6
Toiled all night but lacked the creativity he showed on Sunday.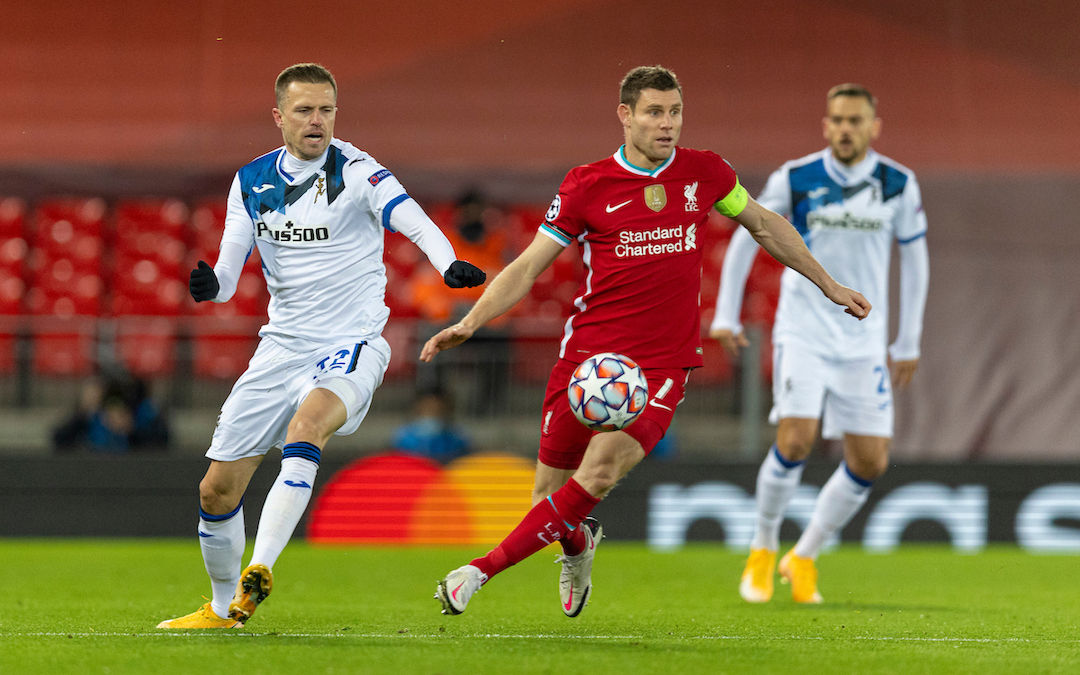 Jones: 6.5
Some nice touches and tried to get us going in the second half but to little effect.
Gini: 6
Did what he always does but without any creativity from full back you were left needing more from midfield and it wasn't there.
Sadio: 6
Totally off it tonight and tried to do it all by himself. In his defence, when his only other option was to link up with a left back who's best contribution in the game was a chuckle or to try and teach Divock Origi how to play footy, I'd say that, on balance, he probably made the right decision.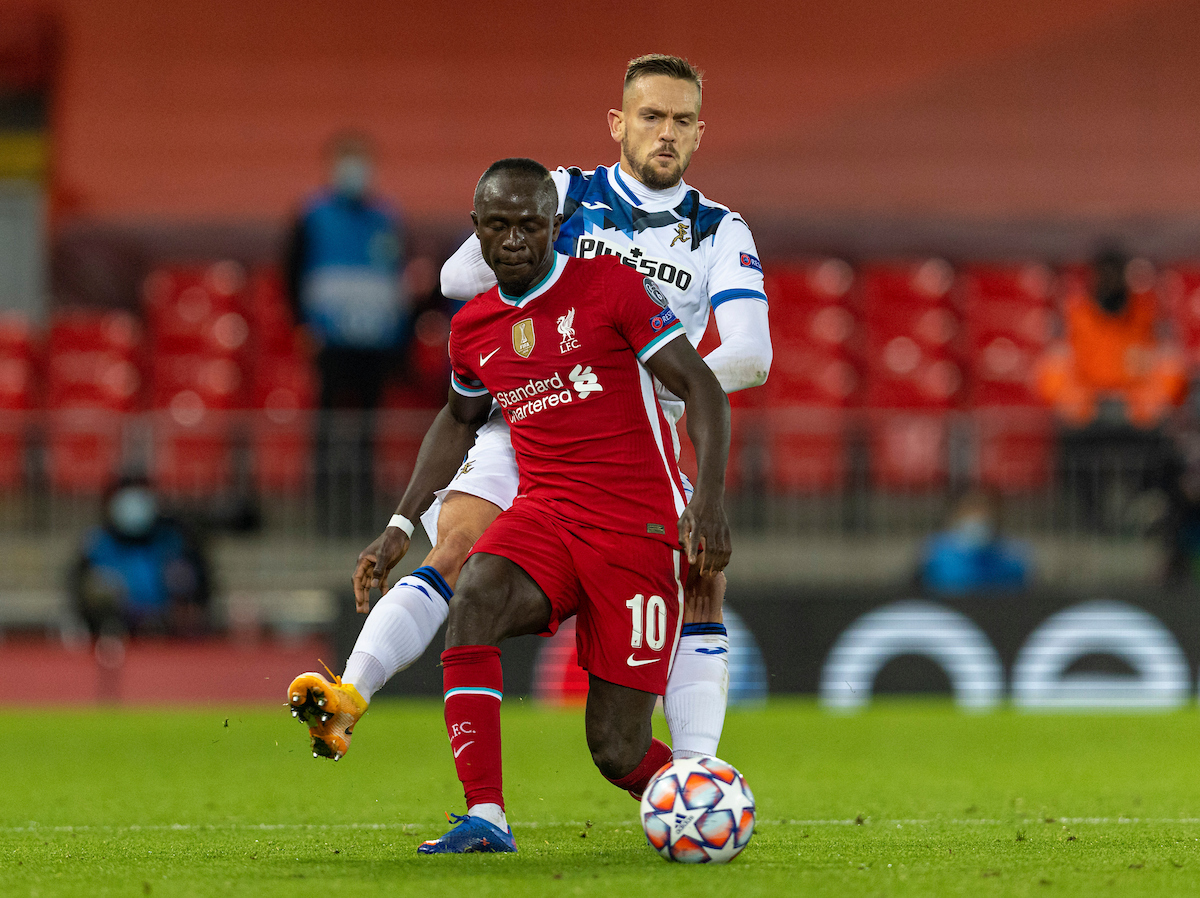 Divock: 2
I know the furlough scheme won't cover all his wages, but even so. His next job could definitely be in cyber.
Mo: 6
Saving himself for Brighton at the weekend. Probably getting a new suit, haircut, and meeting up with Leslie Ash after the match.
SUBS
A load of fellas came on to try and save the day but by this point the orchestra was well and truly fucked. Everyone was out of tune, the audience were booing and the conductor wanted to try out a new symphony called "Sky and BT are a right bunch of cunts."
---
"The difference was Atalanta played much better and had learnt loads from the first game."

"It's frustrating and disappointing but hopefully it can be used as another pick me up."

📱 Download The Anfield Wrap app for all our post match reaction 👉 https://t.co/AUQZTwhTt9 pic.twitter.com/6QVrunfYRE

— The Anfield Wrap (@TheAnfieldWrap) November 25, 2020
Recent Posts: