Despite doubts about the fee at first, Leanne Prescott believes Diogo Jota has shown signs of being the latest success story of Liverpool's transfer policy…
LIVERPOOL'S success since Jürgen Klopp's arrival in 2015 can be attributed to many things.
The implementation of a rich, attacking blueprint; a vibrant style that has refreshed and reenergised the fanbase.
The sense of unity rebuilt between players and supporters that has enabled Anfield to find its voice again.
The growth in mentality, which has seen the side use near misses as a source of strength on their path to becoming European, Premier League and World Champions.
Underpinning them all, the club's development in the transfer market.
Working alongside Michael Edwards to turn transfers, once an incredibly troubled area, into one of the smoothest operations in European football, Klopp's influence has transcended events on the football pitch.
Identifying players with the technical ability to fit the club's philosophy, the fitness and drive required to adhere to Klopp's considerable physical demands, and whose personalities buy into the collective ethos now ingrained in the current crop, Liverpool now astutely navigate the transfer windows, acting with just as much poise off the pitch as they do on it.
Gone are the days of acting as a stepping stone for players. Instead, Anfield is now the premier destination, as the high-profile signings of Virgil van Dijk, Alisson Becker and, most recently, Thiago Alcantara can attest.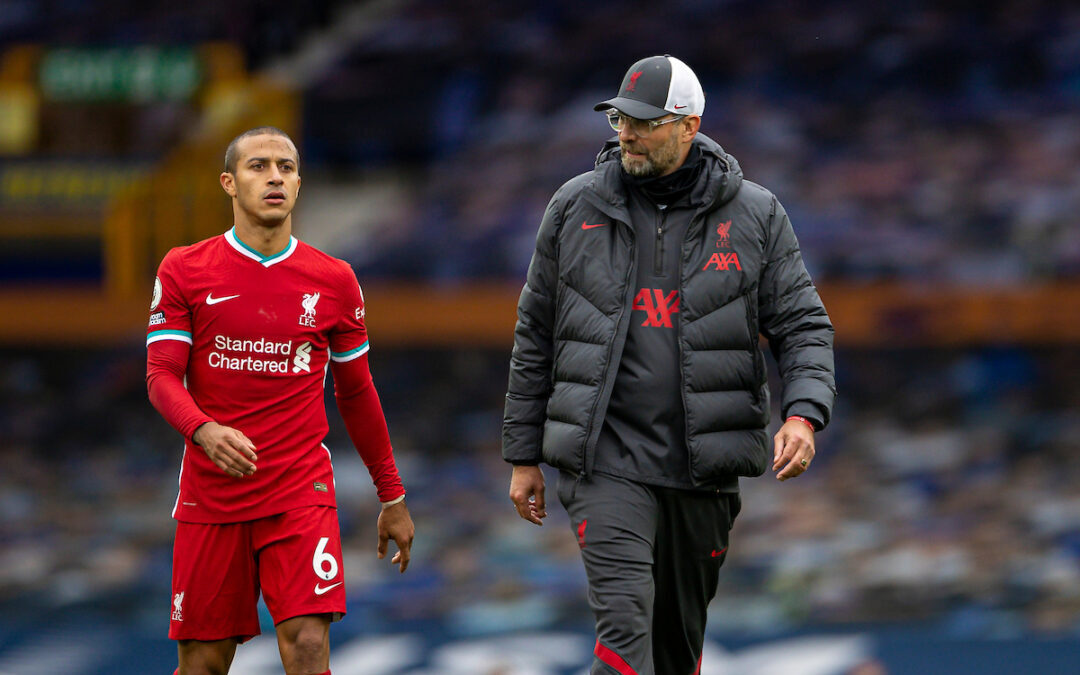 Even in instances where the club have forked out a considerable sum for players, often drawing sneers from rivals, the benefit of time has seen them eventually become bargain buys.
There were those that considered the £41million outlay for Diogo Jota to be poor business; a player with potential but lacking significant quality to bridge the gap to the front three.
Yet, as he single handedly drove a dagger into the heart of the Atalanta defence on Tuesday night, few were left doubting his status as Edwards' latest success story.
Just 10 games into his Liverpool career, the 23-year-old already looks the perfect fit for the system. A player whose speed, strength and clinical composure are all qualities required to perform in this front three.
All three of his goals reflected the individual qualities to his game. The first, a brilliant dart into the box, linking well with Trent before wrestling off the helpless defender and dinking over the goalkeeper. The type Kenny Dalglish made so customary.
The second, a representation of his awareness, first pointing to Gomez where he wanted the ball, before showing his ruthlessness by hammering home on the half volley.
Rounding the goalkeeper for the third, it was the perfect hat trick on a night that showed Jota is not just here to make up the numbers. Indeed, while everyone thought Thiago would be the signing of the summer, it is the Portuguese international who has so far proven to be the man of the hour.
He now has seven goals in his opening 10 appearances for the club, averaging a goal every 71.4 minutes, equal to Robbie Fowler in 1993 and usurping both Salah and Mane.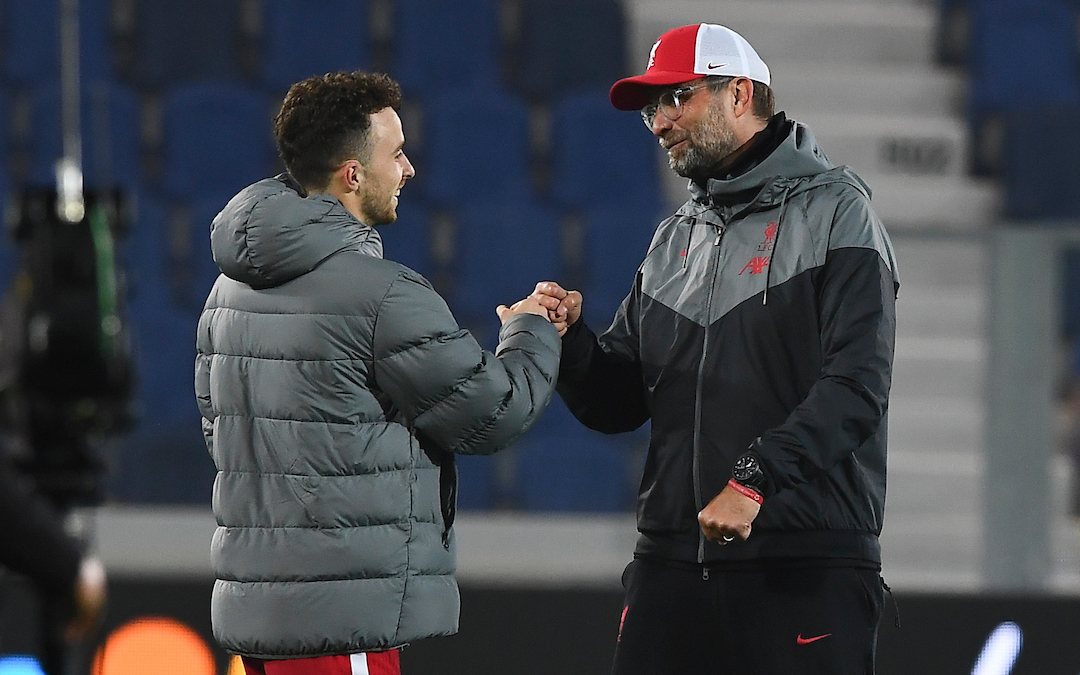 Most importantly, though, he has been the difference maker in pivotal moments; his two winners in tight games against Sheffield United and West Ham could prove invaluable in such an unpredictable campaign.
To have a player who is so clinical in front of goal, willing to run with the ball at his feet and determined to hunt down possession when he's lost it, Jota epitomises the profile of a Klopp player: 26 or under with their peak still ahead of them whose qualities are considerable enough to make an instant impact.
It is remarkable how at home he looks in such a short space of time, with the core elements of the system already evidenced in his play; a 'pressing monster' as declared by Pep Ljinders, who made such a strong case to sign him.
Jota's form means there is now a considerable case to be made that he should start at the Etihad, putting significant pressure on a front three that has remained almost entirely undisrupted since 2017. Unlike the recent centre-back troubles, it's a more than welcome selection headache for Klopp.
Time and patience has been afforded to recent signings to bed in and develop an understanding of the system under a new manager.
It took Fabinho two months to make his first Premier League start, while Robertson had to wait for Moreno to pick up an injury to get his first minutes and Naby Keita has arguably still yet to fully acclimatise to the rigor of English football.
Jota, though, has already firmly made his mark at Anfield.
Somehow, even at £45million, The Reds have found themselves another bargain.
---
👀 🕺🏻

TAW x @L9Des1gn 👕

Coming soon… pic.twitter.com/WLkGDJgtqn

—The Anfield Wrap (@TheAnfieldWrap) November 4, 2020