Martin Fitzgerald offers up his player ratings after Liverpool's 1-1 draw against Brighton in the Premier League…
NOT often you see a game so mad that Brighton being managed by Ferris Bueller's mate isn't even in the top three talking points.
Absolutely bonkers.
Here's your ratings…
Alisson: 7
Didn't have much to do apart from clapping before penalties.
Williams: 5
Like Jimmy in Quadrophenia he was brought off quickly but ultimately left Brighton regretting an opportunity missed.
Fabinho: 7
Doing a job back there – loads of decent interceptions and one great ball for Salah early on. Don't half miss him in midfield though.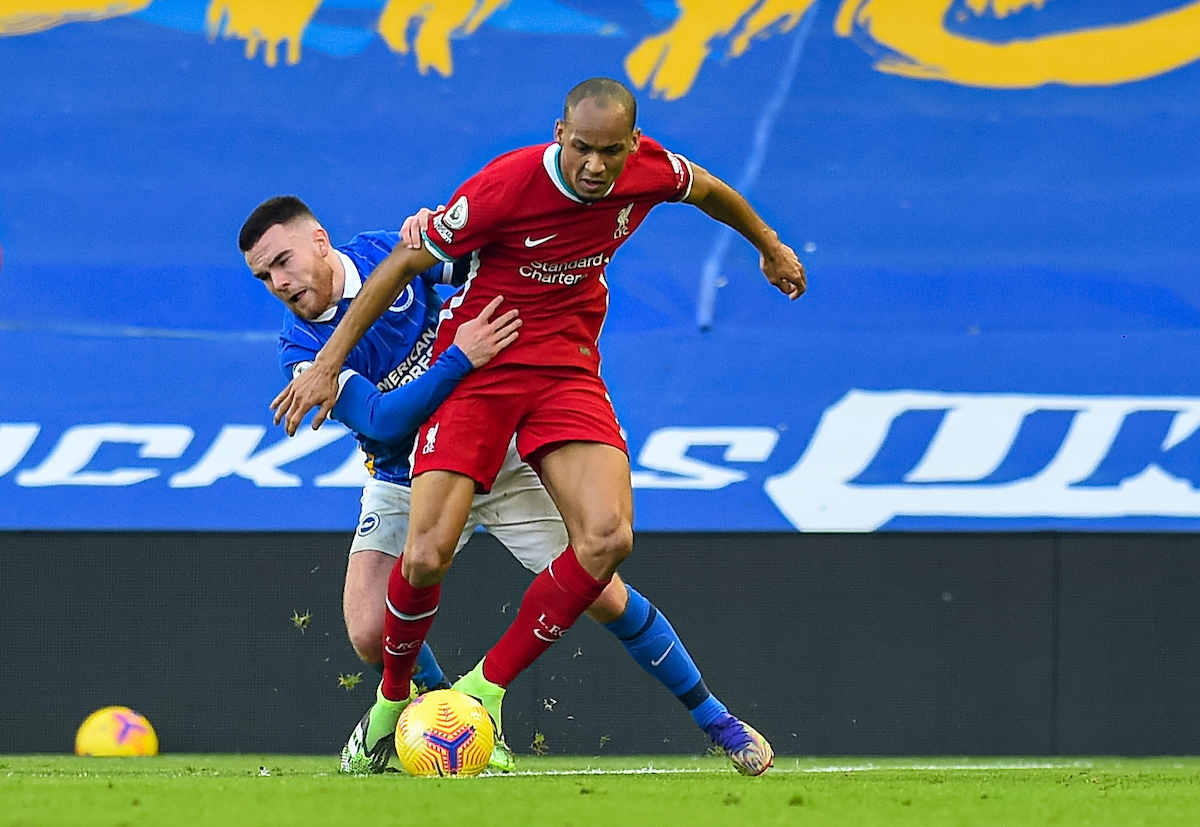 Father John Misty: 8.5
Thought he was really good again. Obviously not the quickest but makes up for it with his positional sense and strength in the air. How he's gone from drummer in the Fleet Foxes, to successful solo artist, to centre back at Liverpool is quite remarkable. Even had a five-minute spell at centre forward. Why not?
Andy Robbo: 7.5
Solid all game and, on another day, we're talking about the cross for Mane's header. Unlucky for the pen. Not because it wasn't a pen, but because the ref had already looked at it and decided it wasn't before that prick got involved from his prison cell.
It's not hard, mate. If we need you for anything we'll give you a shout. Otherwise just wind it in, eh?
To put it another way, does Evan Davis ever walk upstairs from his dungeon in Dragon's Den and say "sorry, you've fucked up here, that couple with the avocado holder are on to something"?
No, he fucking doesn't.
Gini: 6
Got about the pitch loads but was often chasing shadows in the first half. Looked much better in the second half when Henderson came on and sat at the base.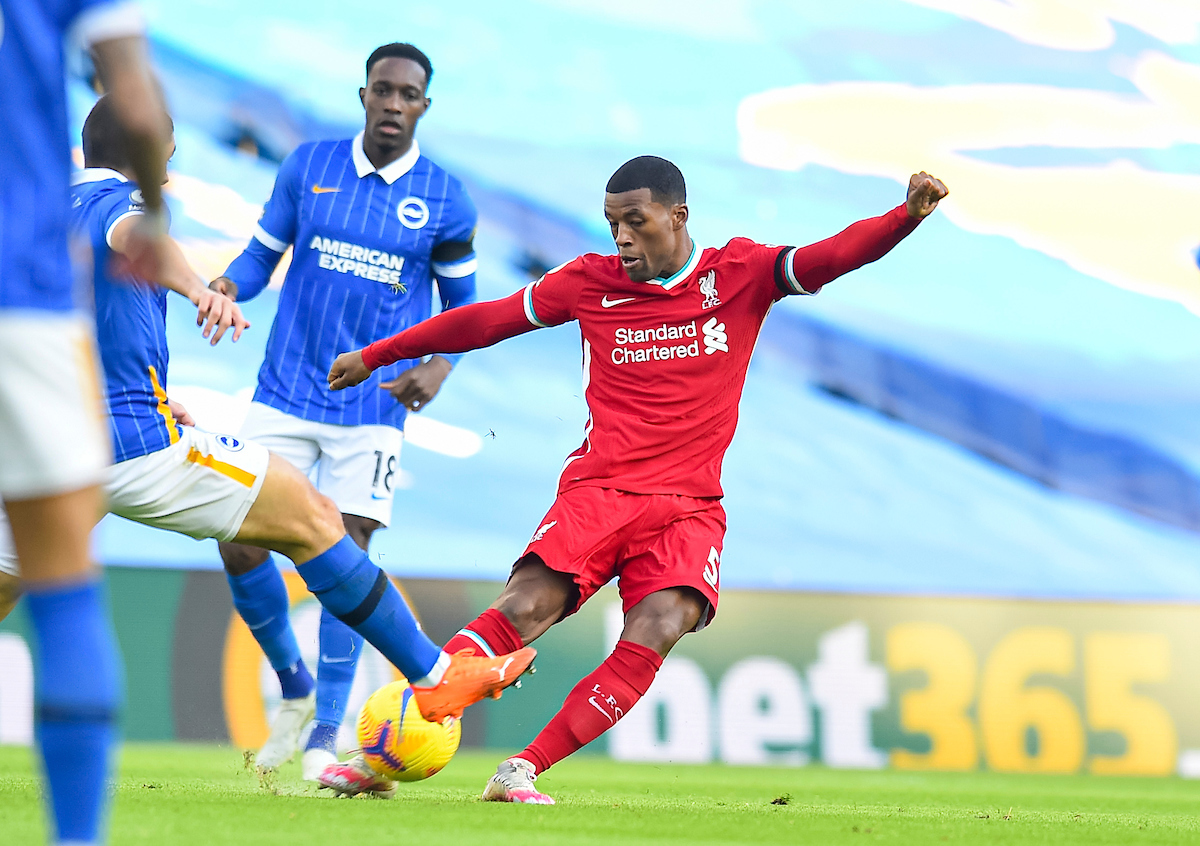 Milner: 6
You know we're playing too much football when his tissues can't cope.
Taki: 6
Did ok. Had more time and room back there and managed to get on the ball more than usual. Still missing a threat from him, though.
D.I.O.J.O.: 8
The one moment of brilliance that nobody could ruin. Like he had all the time in the world.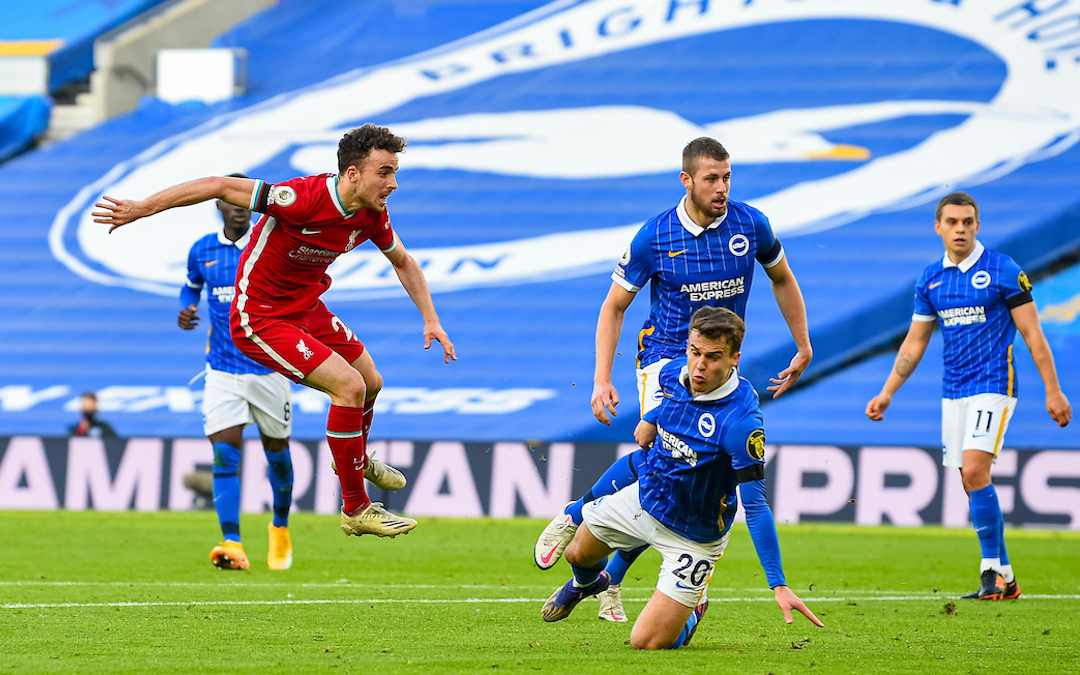 Mo: 7.5
Bright early on and kept finding space running in behind. The touch for Jota's goal was superb and unlucky he didn't get on the scoresheet.
Bobby F: 7
You probably saw one of the greatest assists in the history of the game today. A little juggle on the wing and then volleyed on a plate for Mo. Thanks Papillon. Great lines. Cunt.
SUBS
Hendo: 8.5
Changed the tempo. Everything made a bit more sense when he came on.
Mane: 7
Great header. Shouldn't be offside from a freekick, though.
Curtis Jones: 5
Had no absolutely no idea where right back was, did he?
Lallana: 10
Came on and thought "nah, these are my mates. I'm getting off". What a fella. Definitely wouldn't name names.
---
"It felt like we were getting away with one, like it was a bonus."

"But VAR is changing our relationship with the game."

📱 Subscribe for all of our reaction to Brighton 👉https://t.co/oaOWcUzrlr pic.twitter.com/wlPDf851BX

— The Anfield Wrap (@TheAnfieldWrap) November 28, 2020
Recent Posts: