WHAT are you doing Satdee evening?
Yeah?
Me too.
Cannot think of a better Saturday night out/in/out/shake-it-all-about than one spent watching Liverpool. Especially in the wake of a win. May the game itself never start, but the anticipation of it last for all time.
Getting that result in Amsterdam in the week kick started the season in earnest. We've played better in opening Champions League group games and often lost. Usually to bloody Napoli, the nuisances. Taking Ajax's scalp in their own arena is not to be sniffed at and positions us to navigate a less fraught qualification process than in recent seasons.
The main beneficiary of greater efficiency in Europe will be our quest for the domestic league title. It remains, in equal parts, our bread and butter and the holy grail.
I'm not in the business of writing off any top-flight opponents as crap. Firstly, none of them actually are, and also only clowns tempt fate. Yes, I've been that fool many a time but my default is towards superstitious pessimism.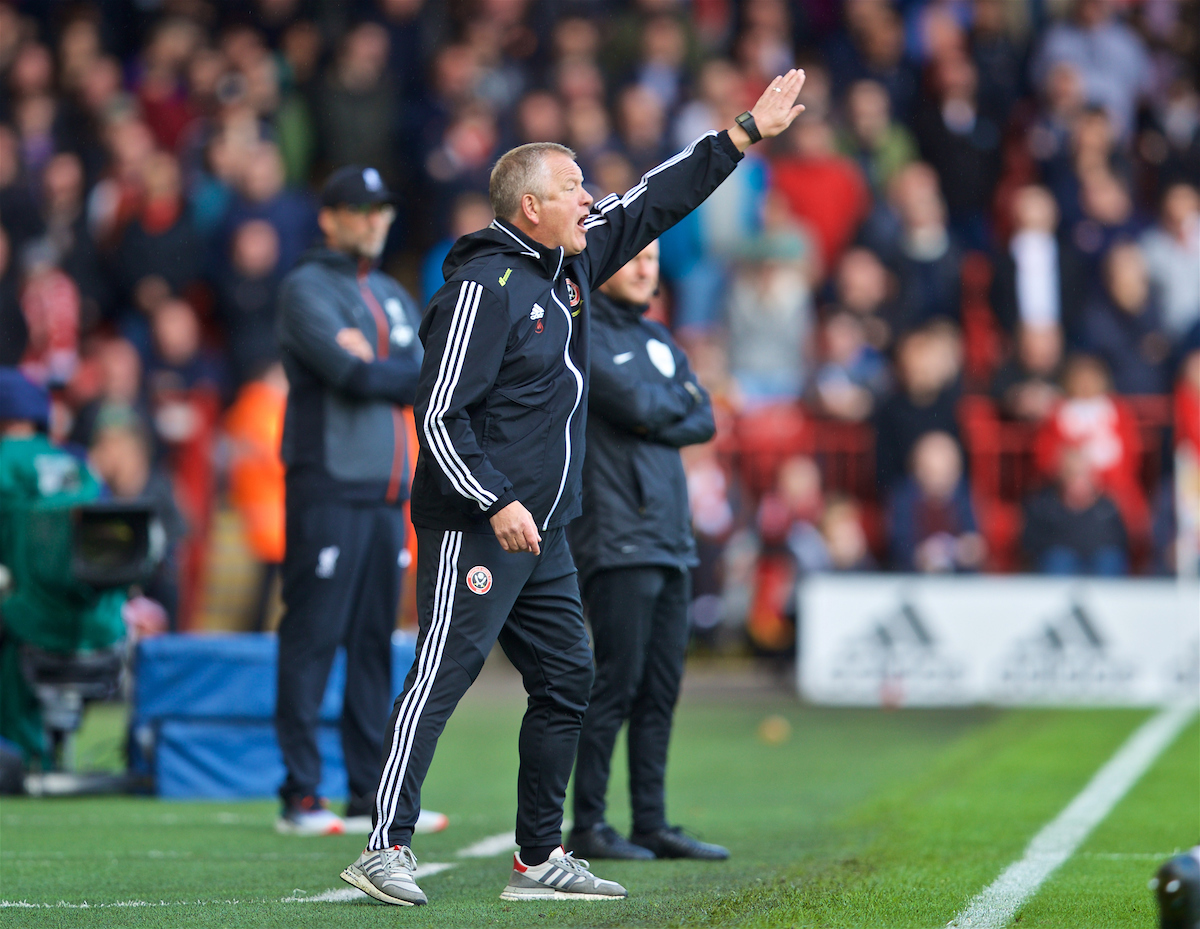 Let's keep it objective. The bookies expect Liverpool to take down Sheffield United. You can get 5-1 on the draw alone. I'm having some of that as part of my compensatory insurance-based betting strategy. The United win can be had at close to the 10-1 mark. You'd be wise to take it as a policy against having a terrible weekend.
Chris Wilder's teams form can't be dressed up. It's wretched. They scraped a draw with Fulham last time out and The Cottagers (my favourite football team nickname, by the way) are as close to garbage as the Premier League does. The late equaliser at The Cottage secured Sheffield United's first point of the season.
I don't covert many of the Blades' players but they may well be giving a full first-team debut to a name that does pique interest. Rhian Brewster, who has a Champions League winners medal with Liverpool, is looking to his first start following his £23m move from us to them. I really like and rate Brewster and wish him a season bursting with goals. Just not yet please, kidda.
For our part, we are hoping to complete the process of moving on from a very disconcerting three weeks. It started with finding out that we'd be losing keeper Alisson for a month or so with a shoulder injury. Then came the 7-2 mauling at Aston Villa, the injustices that denied us a win in the derby and finally the horror of learning that we were losing Virgil van Dijk to at least a season's worth of injury.
This is why the steadying win against Ajax was such a tonic. It quickly lifted us out of crisis country. Now we can chill and look toward enjoying the weekend.
Klopp's press conference bulletin on the status of the club's sickbay was intriguing. "Apart from three (van Dijk, Chamberlain and Tsimikas) all are in contention," he tantalised.
What this means is that all of Alisson Becker, Thiago, Keita and Matip could feature. Equally none may make the cut. The swathe of possibilities will make the wait for the precise pre-game team news as eagerly anticipated as the match itself.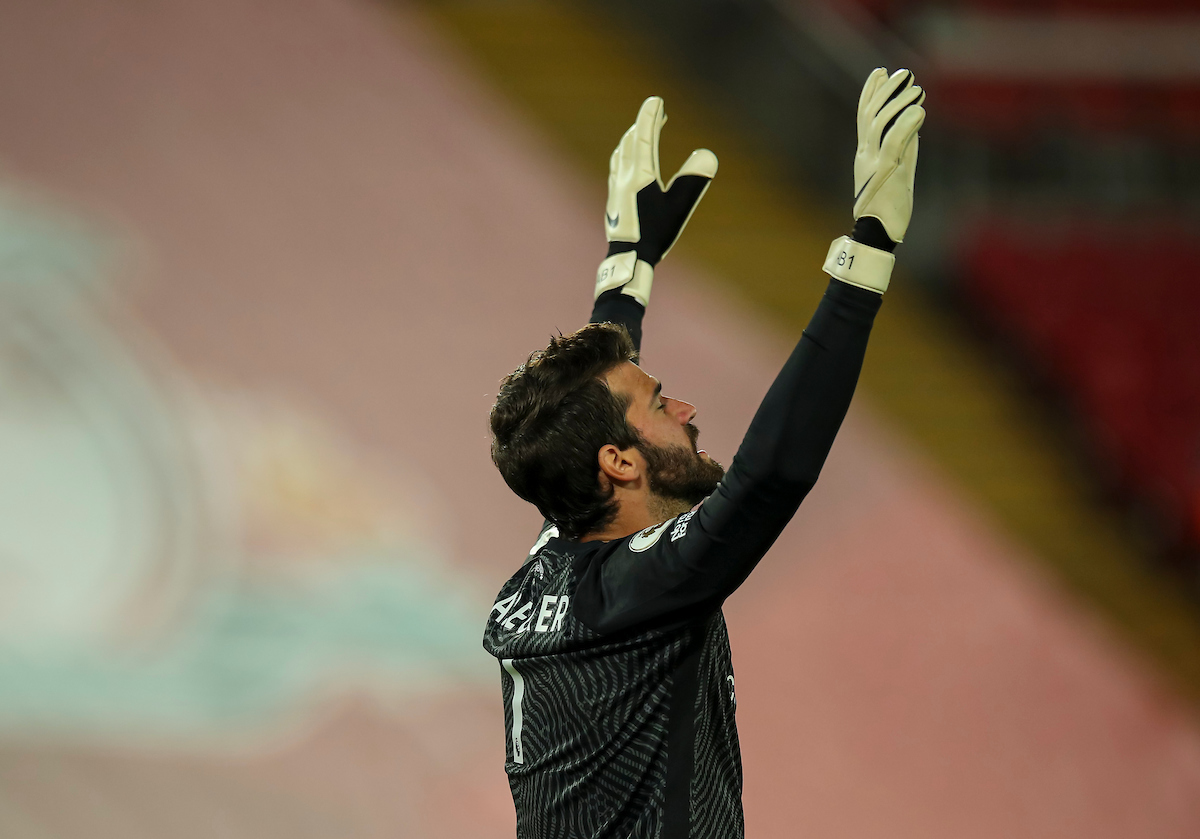 In particular, the availability of Alisson and Thiago would give everyone such a lift. I'd love to say it would get Anfield bouncing but nonetheless…
My hunches are as follows: Alisson starts. You don't gradually reintroduce injured keepers from the bench. A more cautious approach is far likelier with the likes of Thiago and Matip. On the horizon is the home game with European minnows 'Midgetland' which may be deemed a better opportunity to rehabilitate.
Much will depend on Matip's readiness. If Joel's fine, he'll return and Fabinho will probably rejoin Henderson and Wijnaldum in midfield. If Matip isn't quite right then the extra place in midfield goes to Curtis Jones, in my estimation.
I also think there's a case for a start for Takumi Minamino with Roberto Firmino due a breather following his busy international break.
Let's not tempt that fate and lust after a Reds romp but simply enjoy the reasonably strong possibility of its occurrence.
It's all in the burning anticipation. Bring on the Saturday night fever.
Predicted 11: Alisson; Trent, Fabinho, Gomez, Robertson; Henderson, Wijnaldum, Jones; Salah, Minamino, Mane
---
"We're in tier 3 lockdown in Liverpool. We can't go to the pub to watch it, we can't have our mates round."

"£15 is now an individual cost." @JoeblottJoe from @spiritofshankly on the boycott of PPV Premier League games…🗣

Listen in full 👉 https://t.co/LMNktrP9l8 pic.twitter.com/xiEUwO9jqH

— The Anfield Wrap (@TheAnfieldWrap) October 23, 2020