Rob Gutmann's match preview ahead of the visit of West Ham to Anfield, as he anticipates the return of Thiago to Liverpool's midfield…
I'VE always thought of football seasons as each having their own idiosyncratic personalities.
Some full of joy and light, a pleasure to be with, doing exactly what you want them to do. Others, cruel spiteful tormentors, hell bent on ruining your year.
A few are very changeable. You decide that they are one thing and then they turn out to be quite the opposite (2004-5, we're looking at you). Occasionally you get the ones that are just needly pricks who'll never just let you settle. Welcome to 2020-21.
I'm going to switch metaphor. Maybe seasons are more like episodes of 'Friends'. This season has already self styled itself as 'the one where we got to play the whole fucking season without two fit centre halves'.
I'm really not a fatalist or superstitious. Well, I actively fight inner tendencies towards both. It feels like Liverpool are fated to be derailed by injuries to one key position. You just know that if we sign that centre-half prodigy Upamecano from Leipzig in January that'll he go and break his ankle in February. It's just written.
It's gotten to the stage that, if I were Klopp, I don't think I'd ever let Joe Gomez train or play again. Just to ensure that we always technically had one fit senior centre back available.
Despite the worsening injury situation, the past 10 days have been good for Liverpool. We haven't played as well as we did in drawing the derby a fortnight ago but we have quietly clocked up three straight wins. It's hardly been a goalfest but the narrow wins over Ajax, Sheffield Utd and Midtjylland have been welcome.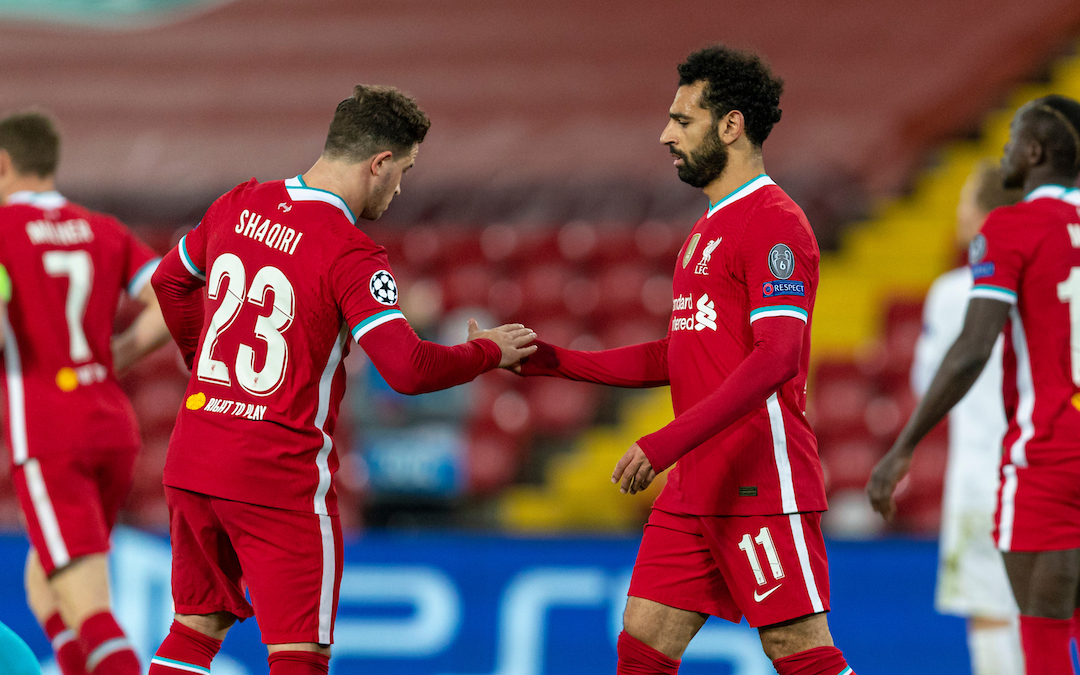 The question, as ever, is, what happens next? Are three fragile victories precursors to a setback against a confident West Ham, or have they served to subtly get Liverpool back on track following the seismic shock of that 7-2 reverse at Villa Park?
My gut says it's the latter.
West Ham will arrive at Anfield with belief but they will also be challenged by the schizophrenic nature of their ambitions. They'll be conflicted by the sense that 'there will never be a better time' to win at Liverpool, while equally knowing that they'll 'never be a better time' to get a creditable point there too.
So what does their gaffer David Moyes do? He's never inclined to gung-ho football, but his boys will smell the blood of Liverpool's defensive injury crisis and may be hard to restrain.
If Klopp is smart, and he very much is, he will know that in the adversity of the injury crisis so too arrives opportunity. His lads have worked studiously for years, like lab-bound scientists working on cracking the code of for a vaccine, in perfecting a formula for dismantling low-block defences. Last season saw the fruits of their labour recognised as every single defence in the league was successfully dissected and exposed.
Working on breaching defensive blocks is draining though and just as you think you've worked out the formula for doing so there's a mutation and a new strain to thwart presents itself. This is part of the reason Klopp decided to bring in Thiago Alcantara and his box of tricks. Klopp and his staff didn't get where they are today by resting on laurels. Thiago embodies that essential restlessness.
The opportunity that presents itself to Klopp as an indirect consequence of the swathe of central defensive injuries is that the opposition will now be more than tempted to come out of their caves and actually attack this Liverpool team, and in doing so subject themselves to our counter-attacking superpowers.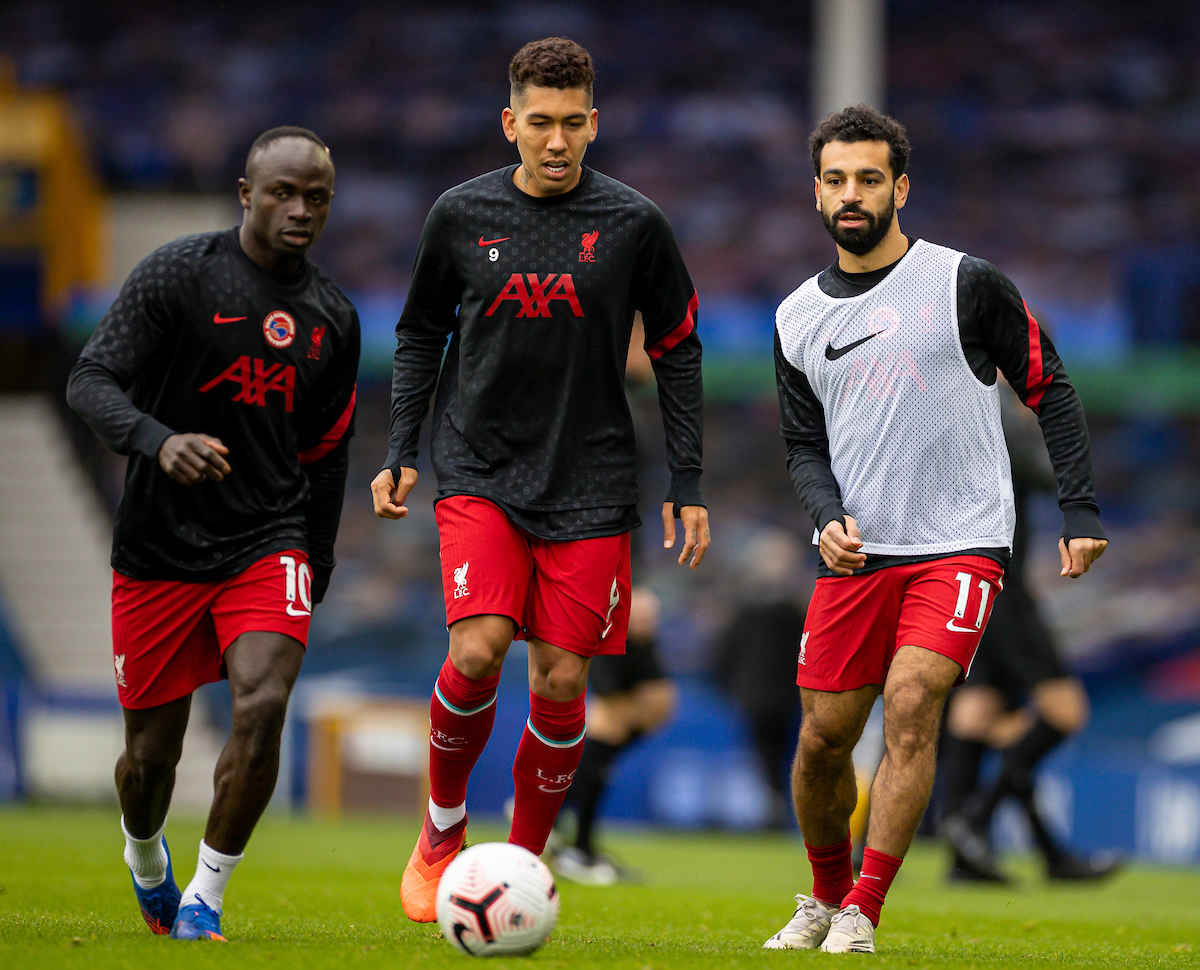 Our fabled front three – Mo, Bobby and Sadio – rarely get the chance to open their strides and gallop these days. Things may be about to get different. If Moyes's Hammers are feeling lucky then so to will be Liverpool's forwards.
Selection wise, despite being vague in his press conference, Klopp will be expected to welcome back Thiago into his midfield, and he is likely partnered by Wijnaldum and Henderson. Unless. Unless, the manager is tempted to persist with the 4-2-3-1 formation that enabled him to get Diogo Jota's exciting talent on to the pitch last week against Sheffield United. That experiment served to assure a victory but it was a qualified success.
Klopp will, to an extent, be working backwards from the ideal side that he'd like to put in front of title rivals Manchester City, in a week's time. For such a competitive fixture he will want the solidity of a Thiago-Wijnaldum-Henderson axis in the middle of the park, and to that end will want to not over burden the three in this preceding week.
Klopp is wary of over playing Jordan Henderson, given past fitness issues, so he could start the skipper on the bench and bring in James Milner or even Curtis Jones. Or, of course, he could persist with Jota in that 4-2-3-1.
David Moyes knows his record at Anfield is wretched. He's dreaming of the game being 'the one where I finally came away from Anfield feeling like a winner'. A shittier script has never yet been commissioned.
Let the Mighty Reds get back to treating games as cup finals, and just win because we are better and want it more.
Predicted 11: Alisson; Trent, R Williams, Gomez, Robertson; Wijnaldum, Milner, Thiago; Salah, Firmino, Mane
---
"West Ham have been really good since lockdown. They're not giving that many chances away but they're creating more."

"You've got to make us favourites, but set pieces could be a nightmare."

🗣 Subscribe for all of our build up to Liverpool v West Ham 👉 https://t.co/oaOWcUzrlr pic.twitter.com/1xdYASFQJw

— The Anfield Wrap (@TheAnfieldWrap) October 30, 2020