Martin Fitzgerald offers up his player ratings after Liverpool beat West Ham United 2-1 at Anfield after a double substitute salvo…
I THINK Sean Connery put it best in The Untouchables…
"If they pull a knife, then you pull a gun. If they put one of yours in the hospital, then you put one of theirs in the morgue. If that that prick in Stockley Park fucks you over again, bring on that Cola Cube fella from Switzerland and he'll sort it. That's the Liverpool way."
Here's how The Reds followed the big man's advice…
Alisson: 7
Couldn't do anything for the goal. I mean he could have saved it but, like me, was probably confused that Father John Misty was playing centre back.
Trent: 7
A hundred league games and 77 wins. What a superstar. Did well tonight against a very organised West Ham defence.
Father John Misty: 9
Firstly, there's no way he's 23, he's at least late 30s. Secondly, despite his age, what a performance. Won loads of headers all night, shouted loads and was generally assured in everything he did. Already looking forward to see who we find to play there next week.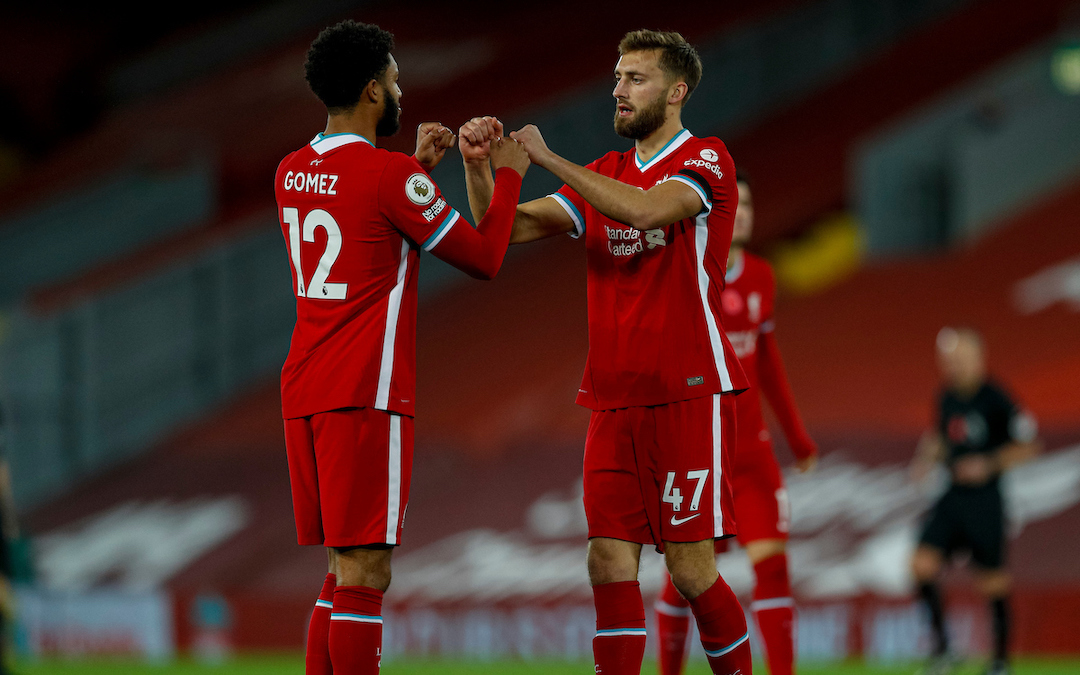 Gomez: 6
What I like about him, genuinely, is his ability to put errors out of his mind after he's made them. If he could just stop making the errors in the first place, though, I'd like him even more.
Robertson: 7
Solid all night as per.
The GZA: 7.5
Ran his absolute socks off in a system that asks more of him than anyone.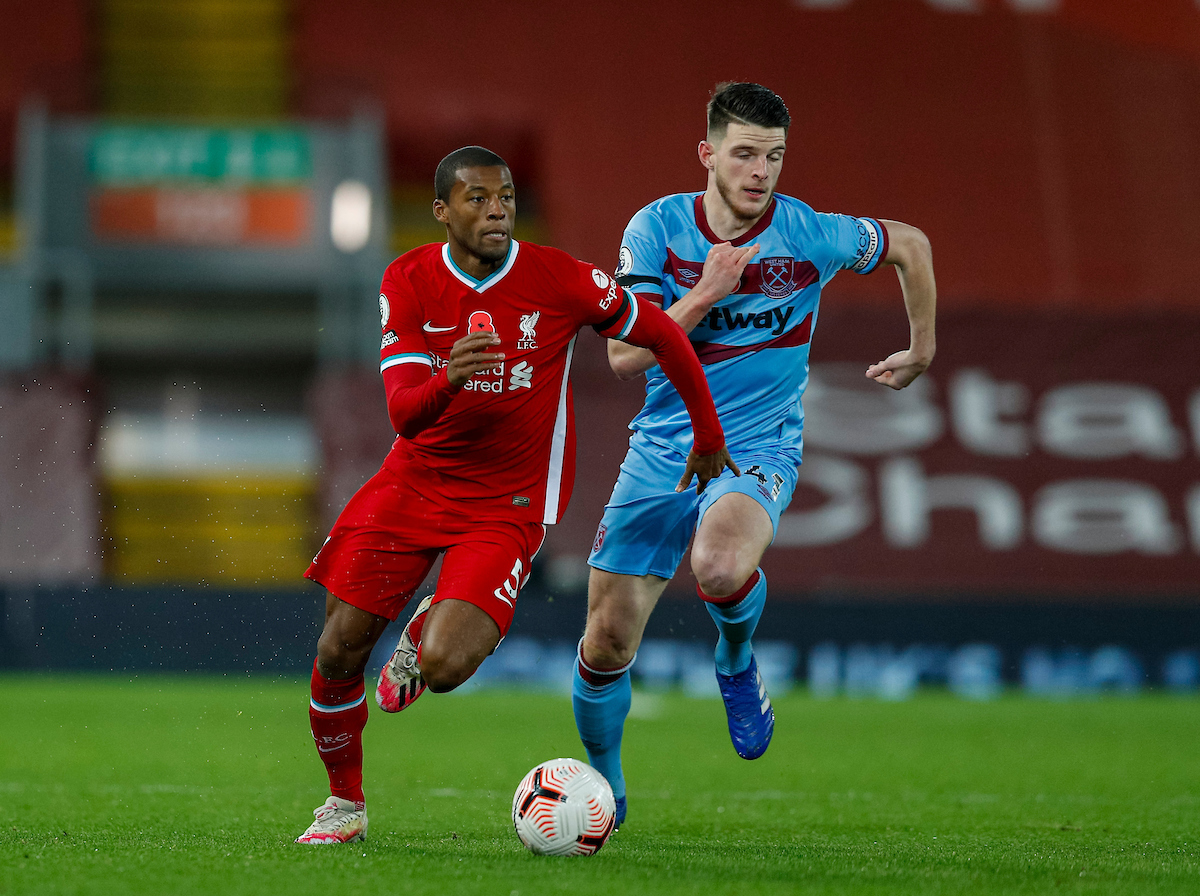 Henderson: 7
Whipped them in for fun and played one incredible ball to get behind them in the second half. Like the rest of the midfield, though, was often pushed sideways by the lack of options in front of him.
Curt-Is Right Jones: 5
The manager showed a lot of faith by starting him, but he never really got going. Had loads of the ball but played it safe when we needed him to do something mad.
Mo: 7
Surrounded all night but his strength is something else. Thought he was gonna miss the pen because he just kept blowing loads and I was thinking "why's he blowing loads?". But he scored anyway. Maybe blowing loads is good. Dunno. Probably a sports science thing.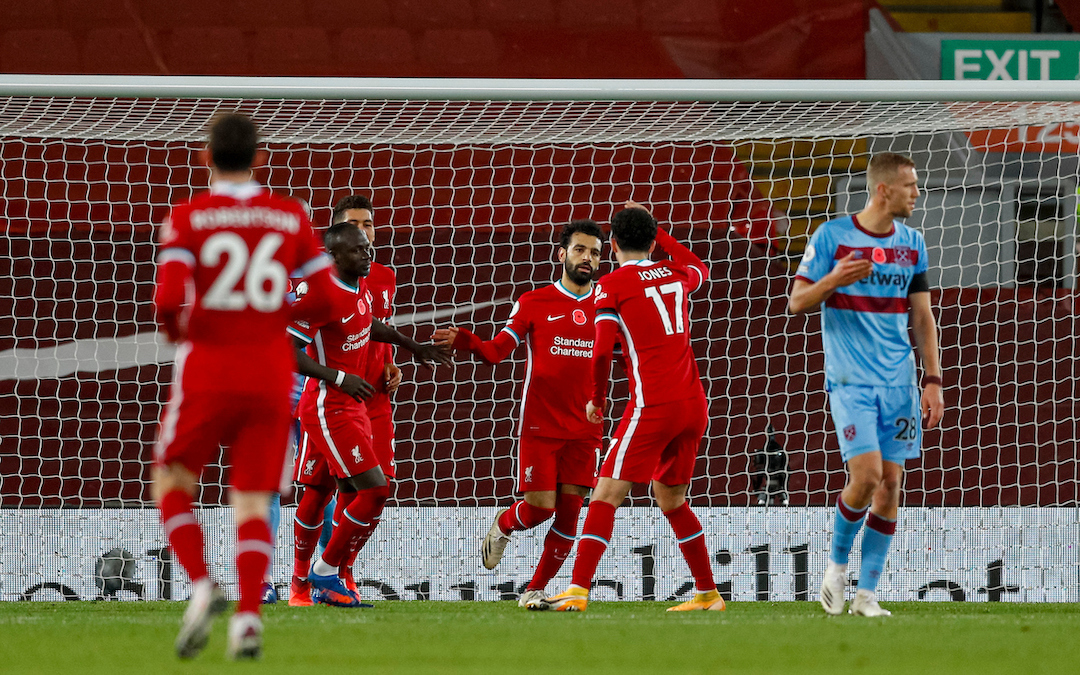 Bobby: 3
Offered nothing and did well to last as long as he did. God knows we love him but he's playing like what he is at the moment – a striker that scores one goal in every 10 games. Seeing as we're currently operating a weekly competition to discover who plays centre back I think we're entitled to ask more of our strikers.
Sadio: 6
Not quite at it but I'm giving their defence more credit for that. Unlucky to be penalised for the disallowed goal and showed real bravery to try and decapitate Fabianski.
SUBS
Shaq: 10
HAHAHAHAHAHAHA. What a fella. What a lovely fella. No one could unlock their defence all night and then he comes on like a big square caretaker with loads of keys and mad hair.
That might be the best assist ever, you know. Play him every week. Fuck it, make him player manager and build everything around him. Absolute one off that fella.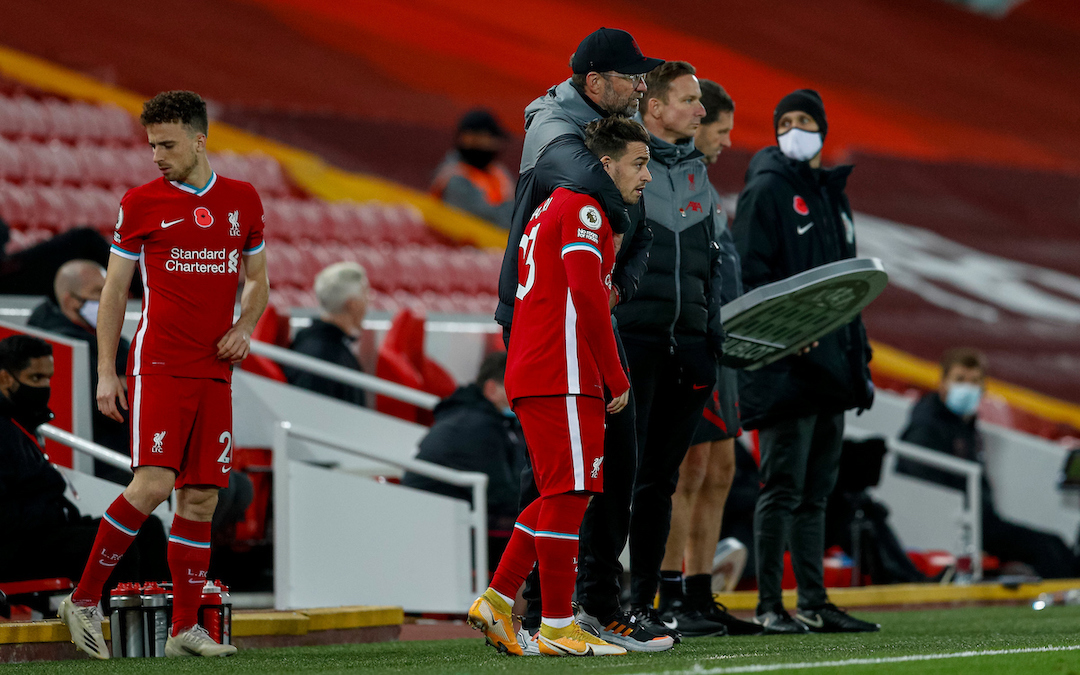 Jota: 10
Loves a goal in front of an empty Kop and had the Prisoner of Stockley Park right off. Hope he's driving there right now, like Adebayor when he scored against Arsenal. Knee slides all over the park, right in front of Papillon when he's trying to eat his dinner. Wakes him up in the morning, knee slides all over his head – "hiya you prick I'm still here".
He's the business, isn't he? I think I love him. Actual love.
Milner: 10
They brought on the same fella twice at the end so Klopp thought: "Well if you're gonna act like cunts we'll bring the Yorkshireman on".
Fair enough, I thought.
---
"When Shaqiri came on it was gaps galore!"

"You can stuff all of Liverpool's cult heroes in their history, I'm having Xherdan Shaqiri."

📱 Subscribe to get all of our reaction to a HUGE win against West Ham 👉 https://t.co/oaOWcUzrlr pic.twitter.com/nxDOPdKJnh

— The Anfield Wrap (@TheAnfieldWrap) October 31, 2020