FUCKING hell, Reds.
That fella in Stockley Park must have been on the biftas and playing Crash Bandicoot all game.
Probably popped to the garage for a Ginsters when Henderson scored and asked the fella behind the counter what he thought.
Honestly, I can't work it out.
I've spent so long looking at that line, trying to see where he's offside, that when I look away from the screen I can still see the line everywhere. Know what I mean? I just had a big chat with my girlfriend and the line was on her face the whole time.
So yeah, nice one Stockley Park. You've robbed The Reds and put a line on my girlfriend's face.
Cunts.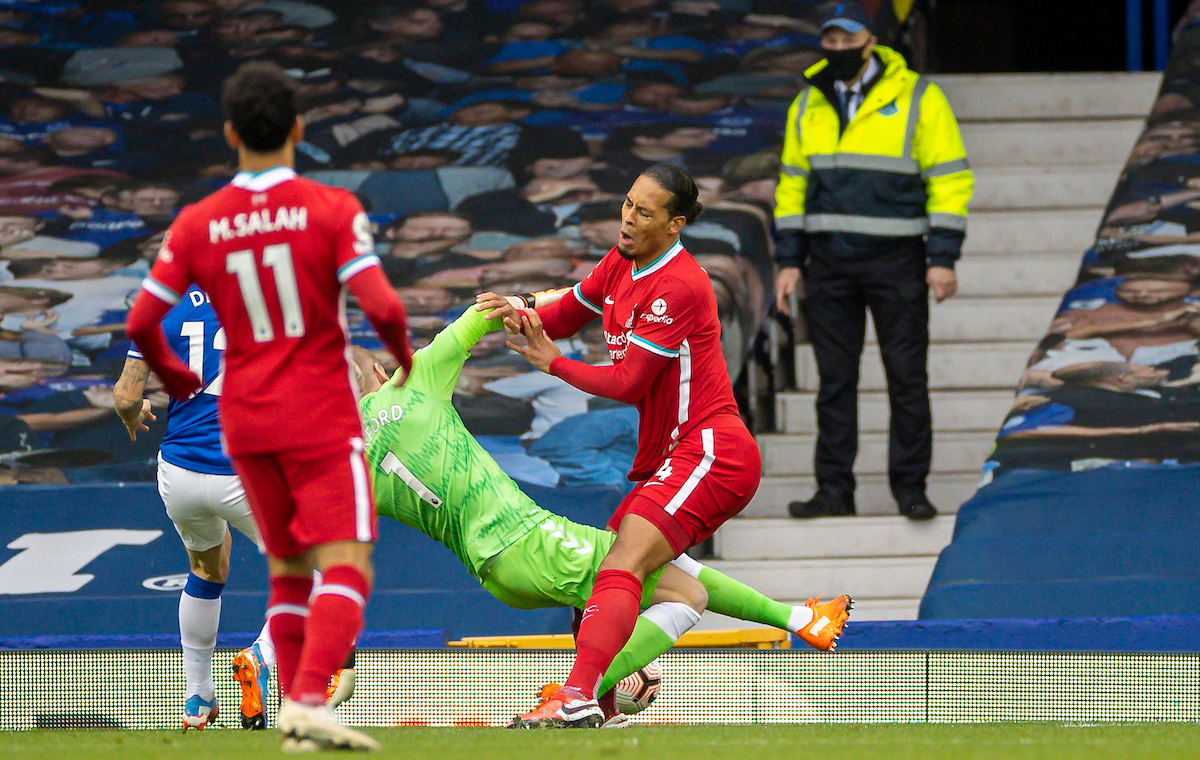 Adrian: 5
Doesn't make any obvious errors as such, which is unusual for him, but does nothing decent either – like saving things, coming for things, or organising things.
Trent: 7
Unlucky with a couple of freekicks and generally does well, without being quite at his best. I keep saying that, which is a worry.
It's a kind of Matip: 8
Thought he played really well. Got us on the front foot from the middle and did his best to be the senior head back there.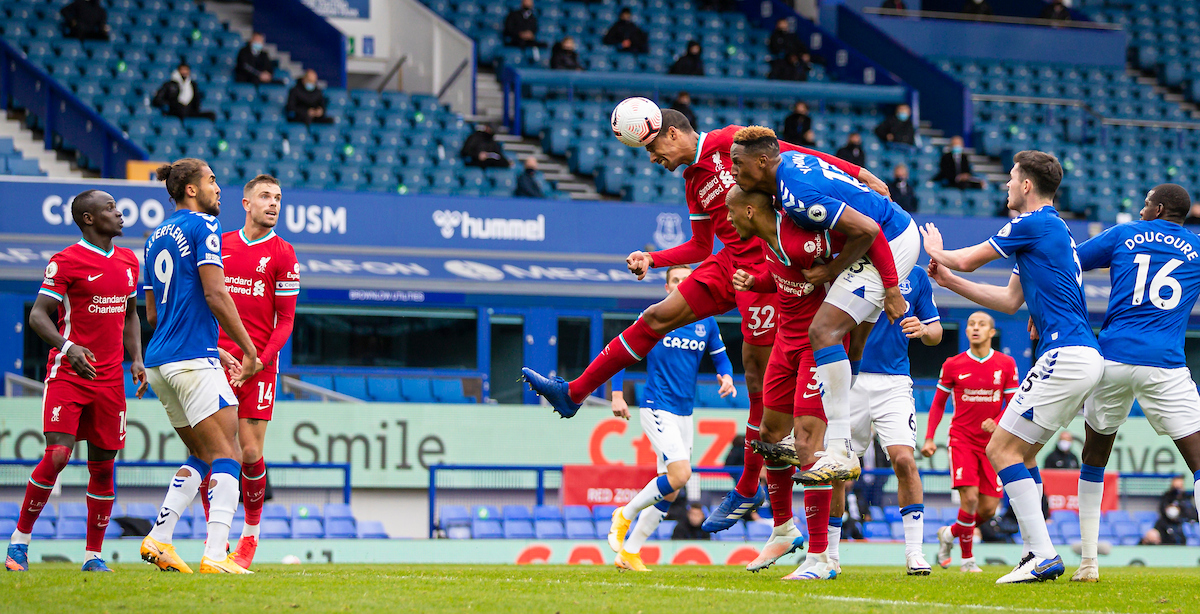 VVD: N/A
Total nightmare. Took about 20 minutes for the rest of the team to come to terms with him leaving the pitch. Like watching your dog go into the operating theatre at the vets when your dog's the one in charge of everything and he's responsible for cooking your meals, taking you for walks and cleaning the house and that.
Andy Robbo: 8
Dangerous and full of energy as per usual. Had the best start to the season of our back four.
Thiago: 9.5
Unreal, isn't he? The complete performance from a number six. Escapes from that village in Portmeirion in the first episode unlike that Patrick McGoohan fella. Just passes it around all the villagers and lashes that big white ball in the sea.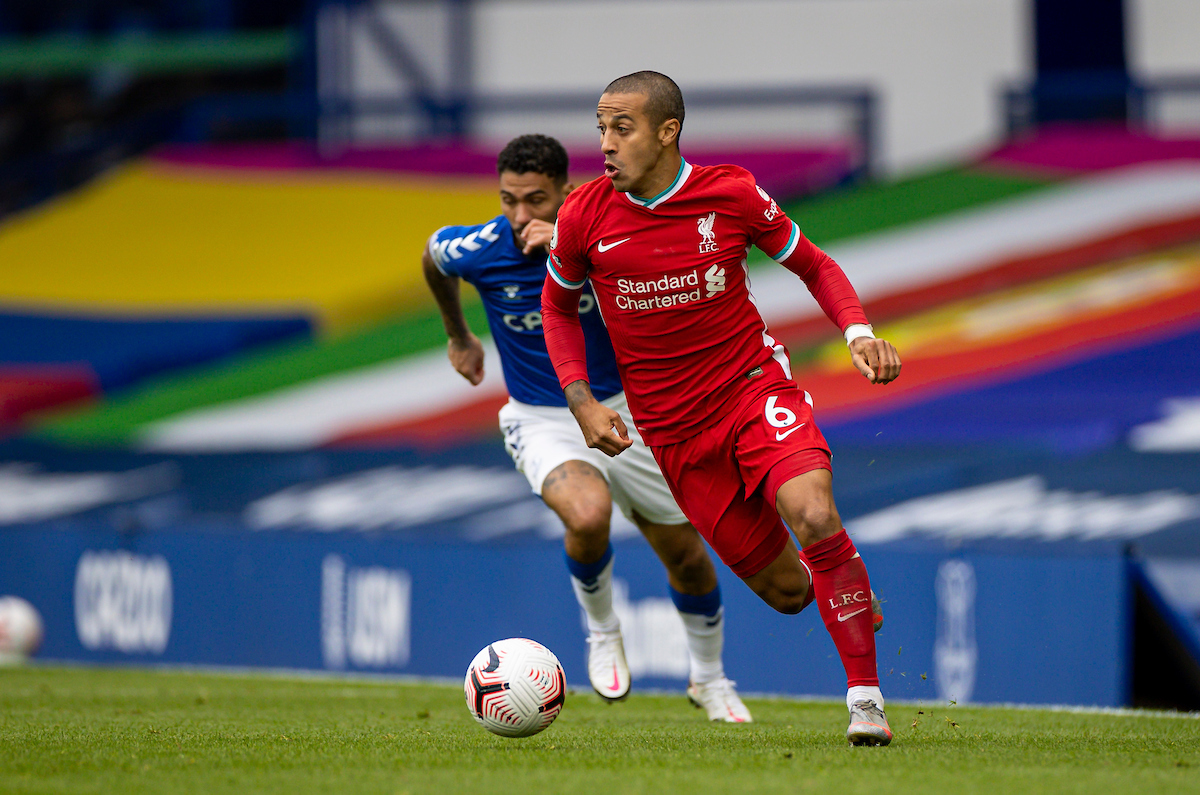 Fabs: 8
Typically combative performance and broke up play all day. Could do better for the corner where Keane scores, like not leaving him one on one with Firmino. Fine margins though, mate. Fine margins.
Hendo: 9
The sort of captain's performance that people used to say he wasn't capable of. A winning goal would've capped everything off. Gutted for him.
Salah: 9
Sharp from the off and tracked back well against the dangerous Digne. Just love him. Can't even be arsed with back lift any more. Waste of time.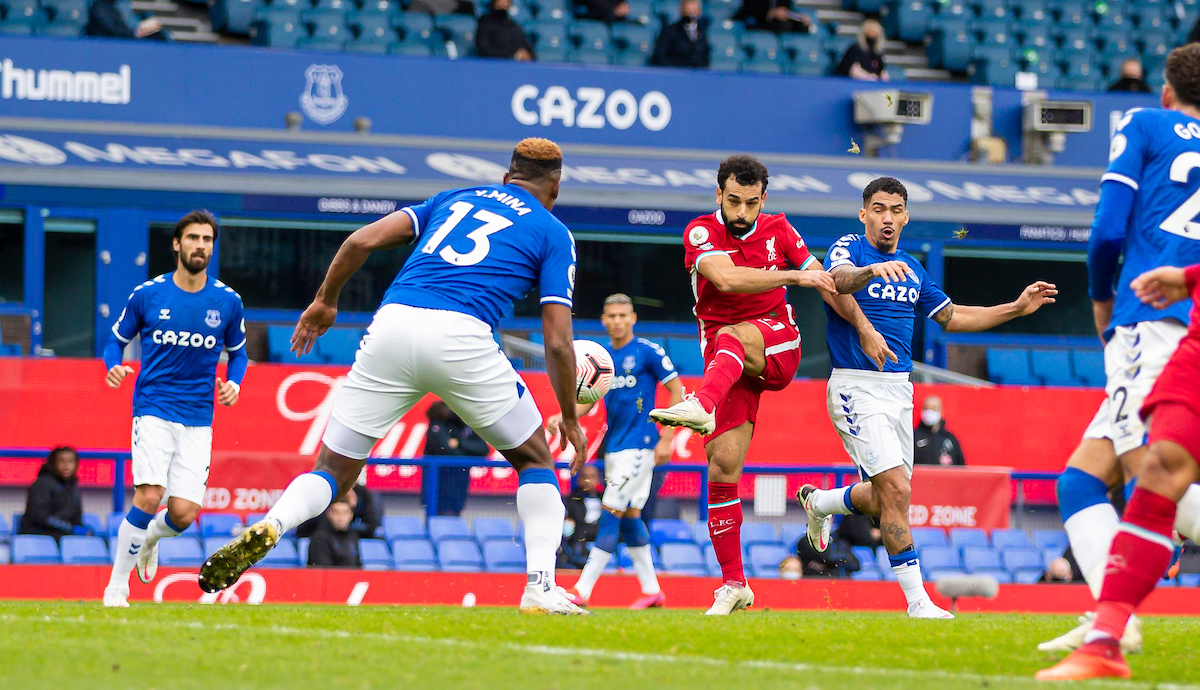 Bobby F: 6
This team is crying out for him to do more at the moment. Looks nowhere near scoring and is a yard or two behind Salah and Mane. You can imagine him getting that text from Klopp in the week and just replying with the "smiling face with sunglasses" emoji.
Sadio: 9
Onside.
SUBS
Gomez: 6
Felt for him. Reminded me of that time Keith Moon collapsed on his drum kit during a gig and The Who got some fella out the crowd to play drums for the rest of the show. Like that fella, he did alright in the circumstances but, you know, it's a tough act to follow.
Jota: 8
I wouldn't say he deserves a run in the side but he's knocking on the door like Jack Nicholson in the The Shining.
Gini: N/A
---
"That's what you wanted to see from Liverpool! It's got to be at the back of everyone's minds – 7-2."

"I enjoyed that so much more than I have done when they've sat 11 behind the ball."

📱Subscribe for all of our reaction to a mad Merseyside Derby 👉 https://t.co/ZPLMkYV2Zj pic.twitter.com/6bSr9NYcVc

— The Anfield Wrap (@TheAnfieldWrap) October 17, 2020