IT shouldn't matter but it does. It shouldn't hurt but it does.
Liverpool lost their first football match of the season on Thursday night, and it didn't feel good.
First the mitigations: it was 'only' the League Cup. The team was full of kids and reserves. It was after a penalty shootout. On the night we actually played quite well and deserved to win.
But losing is losing and it should serve as a reminder to Jürgen Klopp's all-conquering team that mortality is always just around the next bend.
When this new season's fixtures were announced in August, our collective sigh was that of a club and set of supporters now used to being burdened with difficult batches of opening games. We always get Arsenal early doors. We always get Chelsea away. It's hard to remember when we last had a set of first 10 games that didn't feature a disproportionate amount of contests against top-six rivals.
Let us add to the sense of being hard done by, the fact that this term, we also seem to be being forced to play sides at precisely the wrong time – a vibrant in form Leeds team flush with the confidence of winning the Championship. Chelsea on the back of a first day win, Arsenal flying and now an Aston Villa side boasting a still intact 100 per cent record.
Liverpool have yet to face a team who have dropped any points. And by the way, after the international break our next opponents are Everton, who thus far are also word perfect with three wins from three league games.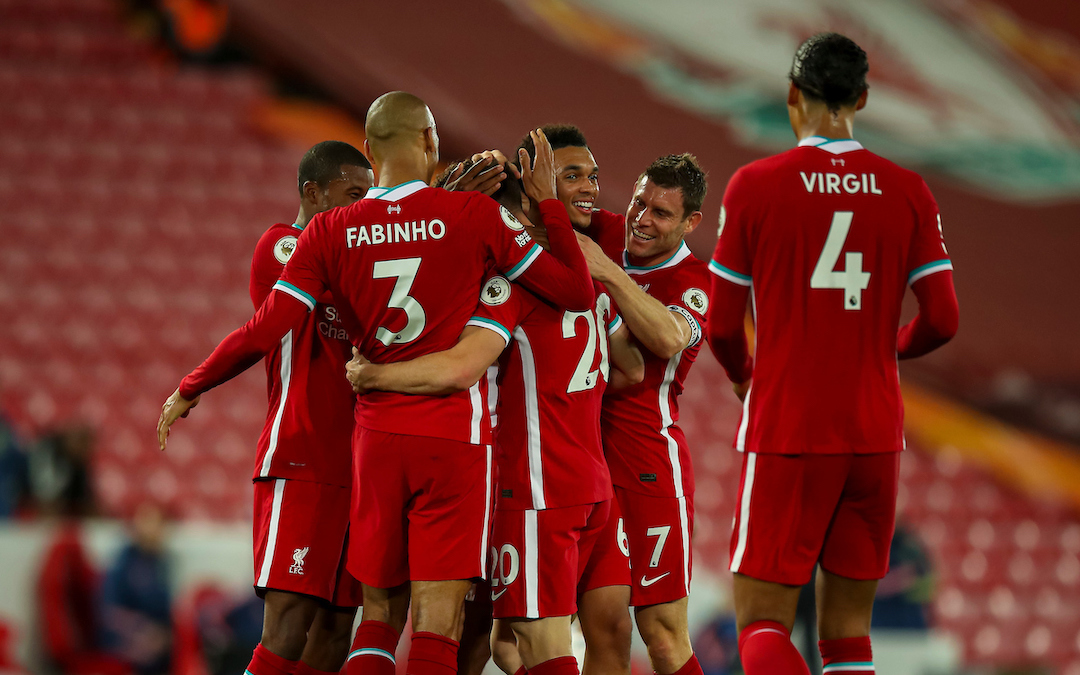 But like the heavyweight champion that they are, this Liverpool appears to relish the challenge of seeing off the challenger. The cockier they are the harder they fall, the sweeter the sweet smell of success.
Last campaign's late win at Villa Park was a staging post on Liverpool's title-winning trail. Many cite it as the season's key result. Imminent defeat was turned around by last-minute goals to preserve a significant lead over Manchester City. There was a sense that if City had reeled us in that day, that the course of history may have altered.
Likewise, last weekend's six-point swing, with The Reds winning and City losing, even though only so very early in the new season, felt defining. Perhaps it was the degree of City's humiliation in 5-2 defeat to Leicester, maybe it was the emphatic nature of Liverpool's 3-1 win over a reborn Arsenal. It was probably both.
It should go without saying that no league was ever won on matchday three, but Liverpool have a platform of sorts that can gain in solidity if the fantastic early work in dispensing of Leeds, Chelsea and Arsenal can be built upon with a win over Aston Villa.
Villa escaped relegation from the top flight by the skin of their teeth last season, but two wins from two has provided hope that the club's real future in the Premier League starts now. They spent large in the transfer market a year ago, seemingly to little avail, but a year later, with players bedded in and further reinforcements just arrived, there is logic to the new-found optimism.
Liverpool don't deal in hope anymore, they are all about 'the belief'. The belief that they wear the mantle of Champions for a reason – that they were the country's best team last season and only intend on getting better.
For Sunday's clash there will be no place for the CV19-afflicted Thiago and Mane, while Joel Matip and Alex Chamberlain are not yet close enough to fitness to be considered. There is some prospect of a return for the skipper, Jordan Henderson, though it seems likeliest that he'll need to make do with a place on the bench.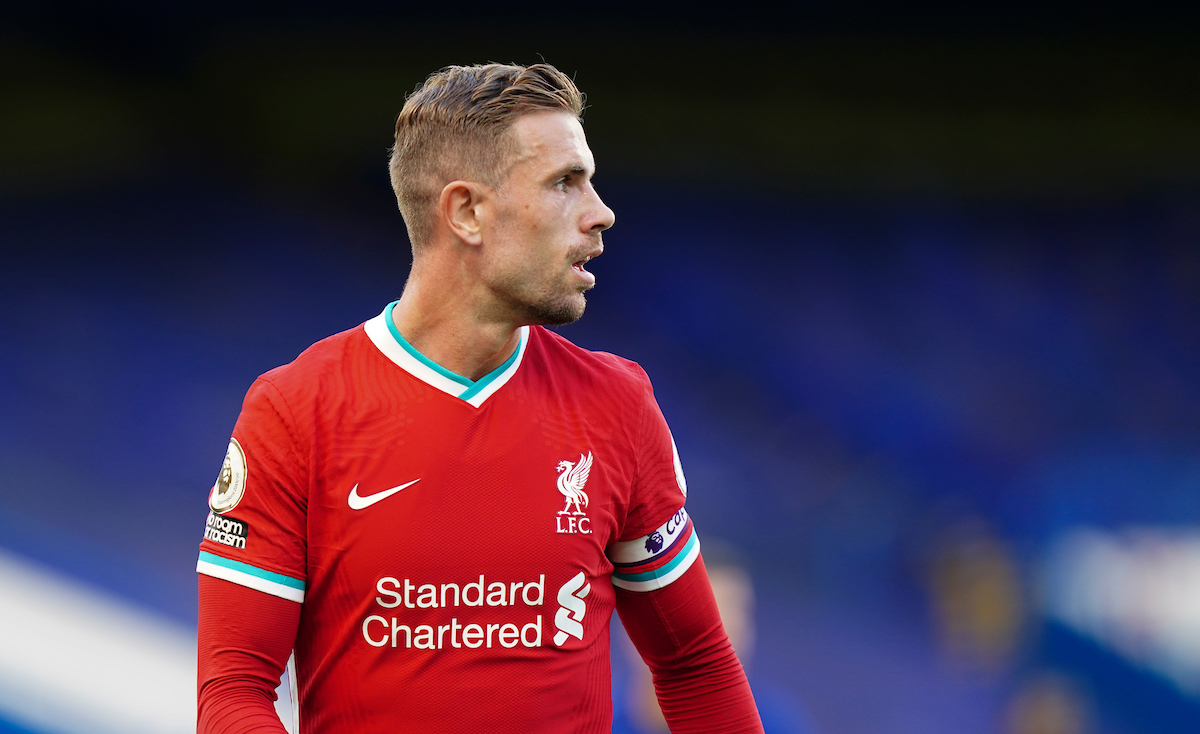 Given the above the team seems set to pick itself, with the midfield of Fabinho, Wijnaldum and Keita again likely to be given the opportunity to showcase its power and craft, and a first league start for new boy Diogo Jota up top.
Without the Holte End to urge them on, Villa are likely to be unambitious in their approach. Containment will be their orders for the day. Teams fear Jürgen Klopp's Liverpool, and will always rather attempt to frustrate than to risk opening up their guard to Liverpool counter attacks.
There were times when we would say of a fixture like this that potential complacency was the only threat to the clearly superior side. Today's Liverpool team does not deal in that currency.
It is so resolute, focused and committed to the simple aim of winning the next football match that only the cruelty of irreverent fate can hinder its progress.
Tellingly, it no longer feels like fate tempting to say this.
Predicted 11: Alisson; Trent, Gomez, van Dijk, Robertson; Fabinho, Wijnaldum, Keita; Salah, Firmino, Jota
---
"You'd expect Liverpool to really be at the level they need to be."

"I feel like we'll see the truest version of Liverpool at the weekend."

Subscribe for extensive buildup to Aston Villa (a) 👉 https://t.co/cXuFmbDvp3 pic.twitter.com/g74CuYJOC8

— The Anfield Wrap (@TheAnfieldWrap) October 3, 2020