THE thing about retaining the league is it's a bit like winning a pie-eating competition, only to be told the prize is more pies.
And let's be honest, we ate a shit load of pies last season, way more than we needed to. The Spanish Pie Head in second place just kept looking at us going: "Alright mate, you've won, just lay off the pies will yer."
But we hadn't eaten pies for 30 years and the last thing we were gonna do is trust a Pie Head wearing a gilet and a roll neck.
So we kept going, stuffing ourselves until we could stretch out on the sofa in front of Murder She Wrote, with a big old shiny medal around our necks.
Fair enough, but today it looked like we we still had a belly full while Villa bounced on to the pitch after a massive shit.
Here's your ratings. They're out of 10, just in case you're wondering.
Adrian: 1
Gets us off to a terrible start and never recovered after that. Awful performance and the most embarrassed I've seen Adrian since Clubber Lang propositioned her in Rocky 3.
Trent: 2
Didn't offer anything defensively and nothing going forward either. Kind of the opposite of what we expect of him. Swerve the socials, mate.
Joe Gomez: 1
Fucking hell, where do you start? His worst performance in a Liverpool shirt. By a mile. Was holding a different line to everyone else and did little right all evening. Was watching him through my fingers in the second half.
Big Virg: 2
Nowhere near it today, as a centre half or captain.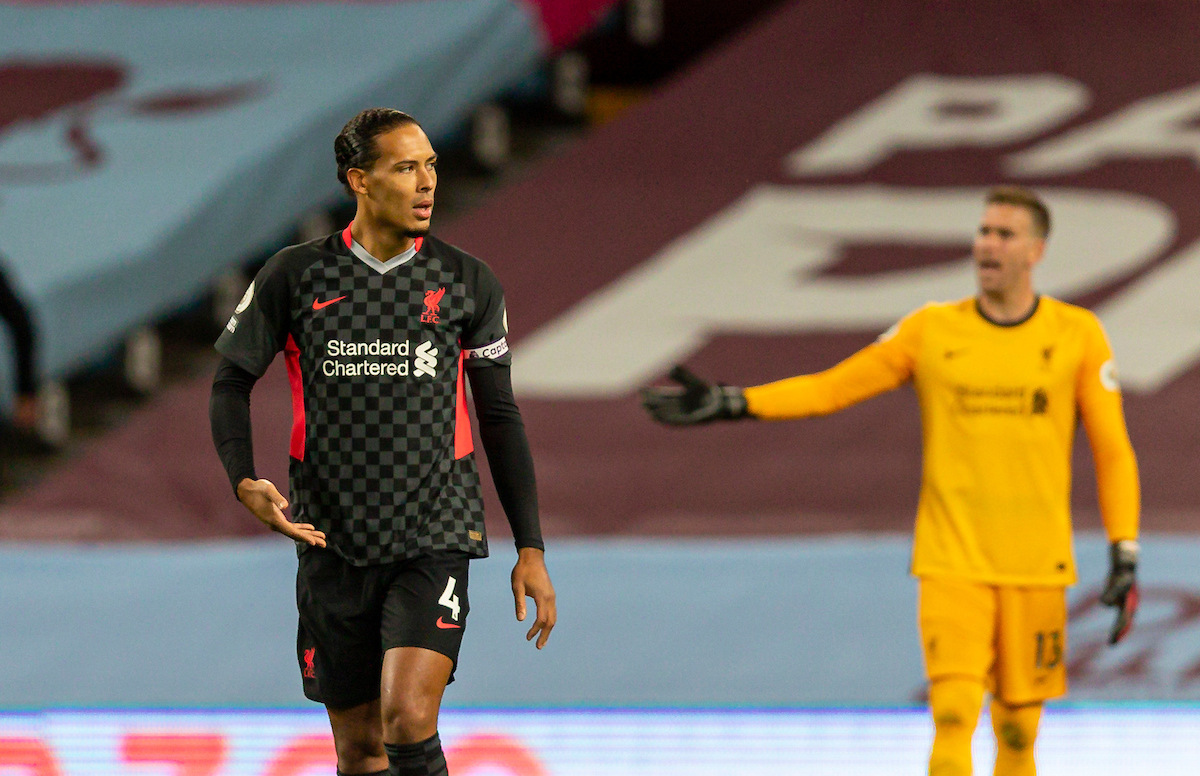 Robbo: 6
Seemed to be on a one-man mission to actually win the game. Offered loads of threat in the first half and linked up well with the lively Jota.
Nabs: 5
Wasn't great but we needed about a million goals so I probably would have kept him on and put Fabs back to centre half in place of Gomez. What do I know, though? My team talk would have been about pies.
Fabs: 4
Along with the rest of the midfield he offered little protection to a back four that needed shit loads. Then he went in the back four and was even worse.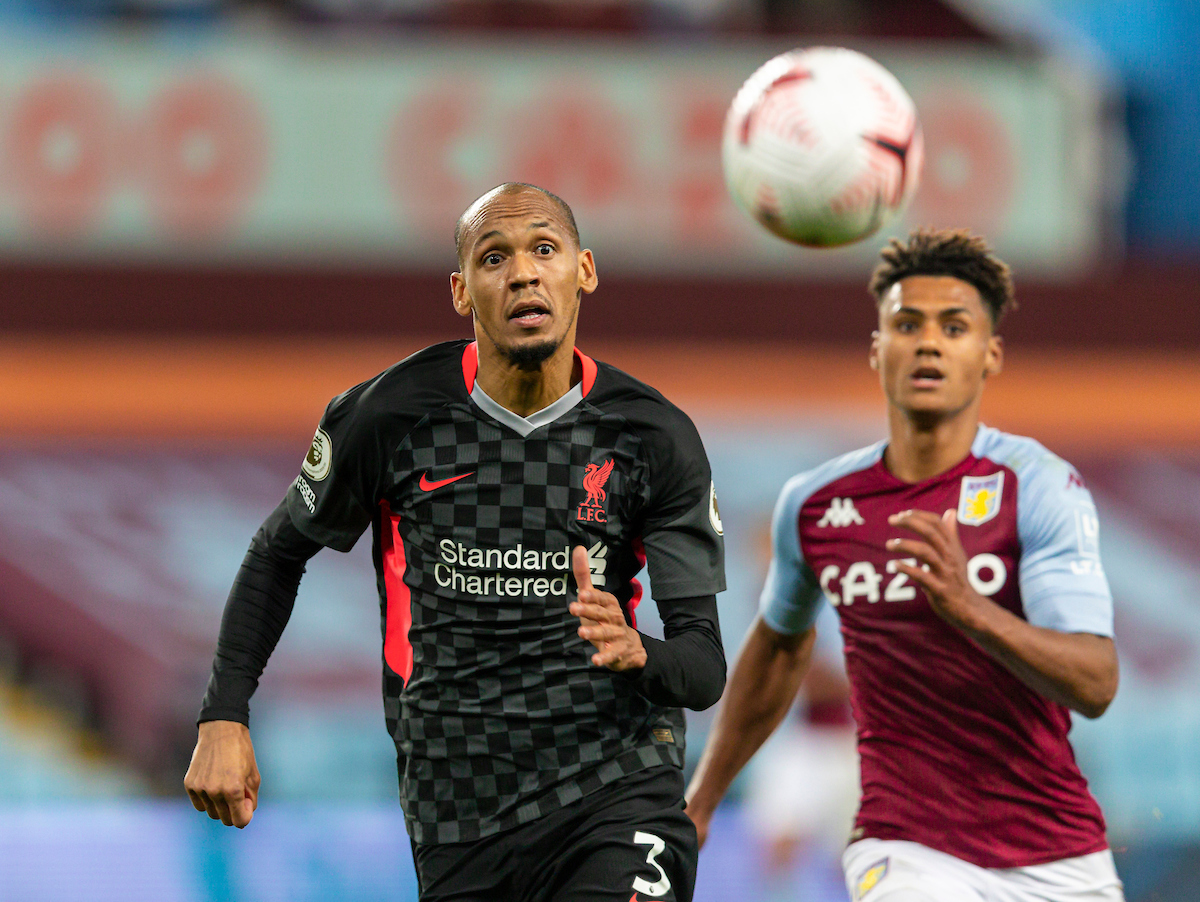 Gini: 4
Kept thinking we could do with Gini in this side.
Mo: 6
Scored twice without really being in the game.
Bobby F: 4
Great ball for Salah's second but we needed more from him today. Like six goals.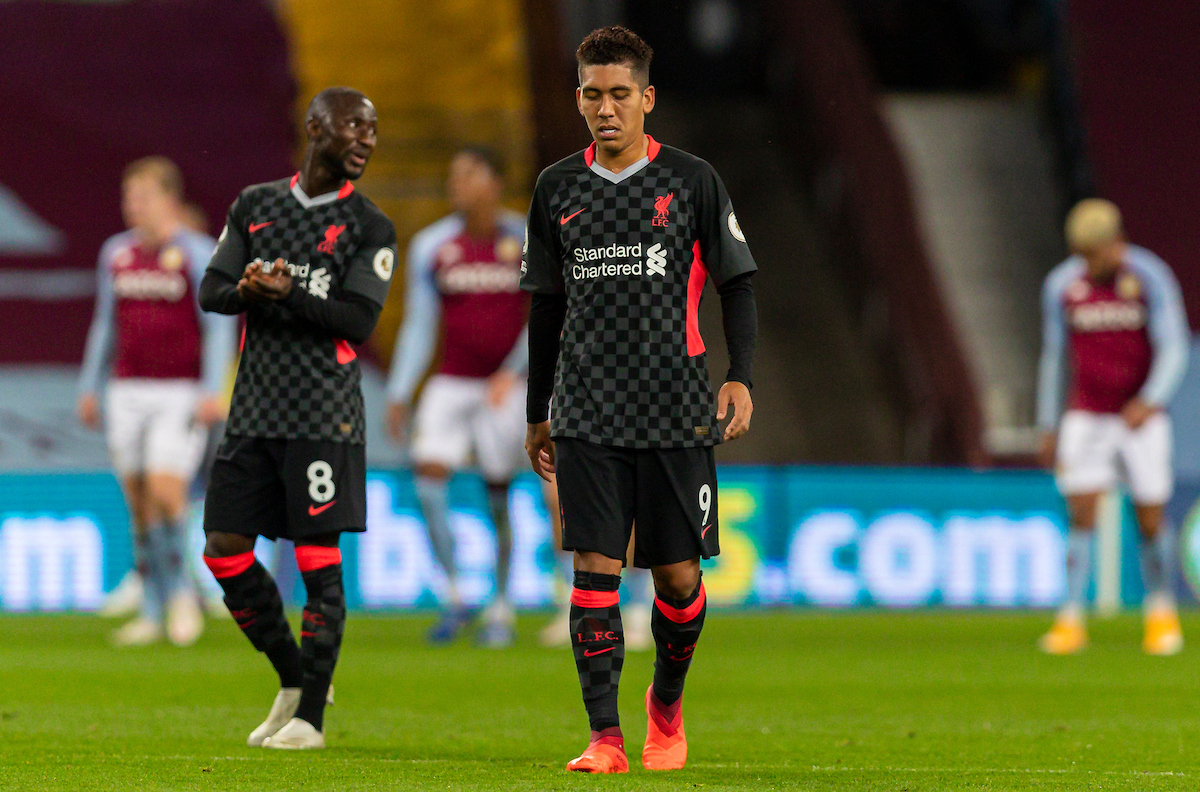 Jota: 6
Looks like he's in Hot Chip and probably wishes he was after tonight.
SUBS
Minamino: 4
Not sure about him, you know.
Curtis Jones: 4
I know he thinks a lot of himself but even he must have thought "fuck this, Jürgen" when he came on.
Milner: N/A
Came on and tackled one of their strikers. Too late for it to catch on.