SEE Arsenal brought back that weird Doom Metal font?
I'm not saying that Arteta and his big lego head read my match ratings on Monday but someone's tipped him off.
Fucking snide that.
I might have to start putting these behind a paywall. Or stop talking about fonts altogether.
Dunno.
Here's your match ratings…
The Growing Pains of Adrian in Goal: 8
Does really well against Nketiah early on and makes a great save from Holding in the second half. Gave it loads during the pens. Should he save the Willock pen? Once he got there, yeah.
Neco Williams: 8
Decent going forward and defended well against Pepe and the dangerous Saka. Made a few important last-ditch interventions as the game got stretched.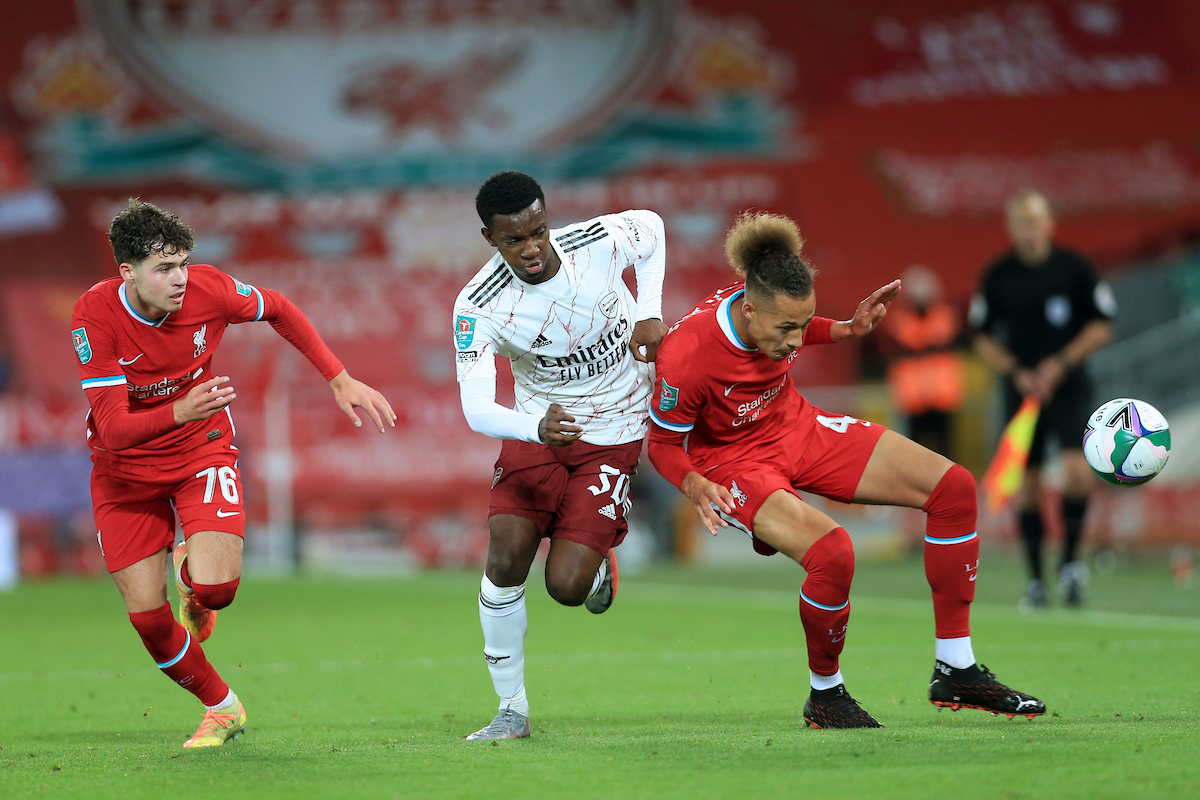 Rhys Williams: 8
Didn't put a foot wrong all night. Looks ridiculously composed with the ball at his feet and even more composed without it.
VVD: 8
Never troubled defensively, by which I mean never in his whole life. Denied a goal by a great save from Jay Leno.
James Milner: 7
Offered little going forward but he was playing football before everyone else on the pitch was born. Great pen and called someone a prick afterwards. You should get to take another pen after that and score again. That should be a new rule.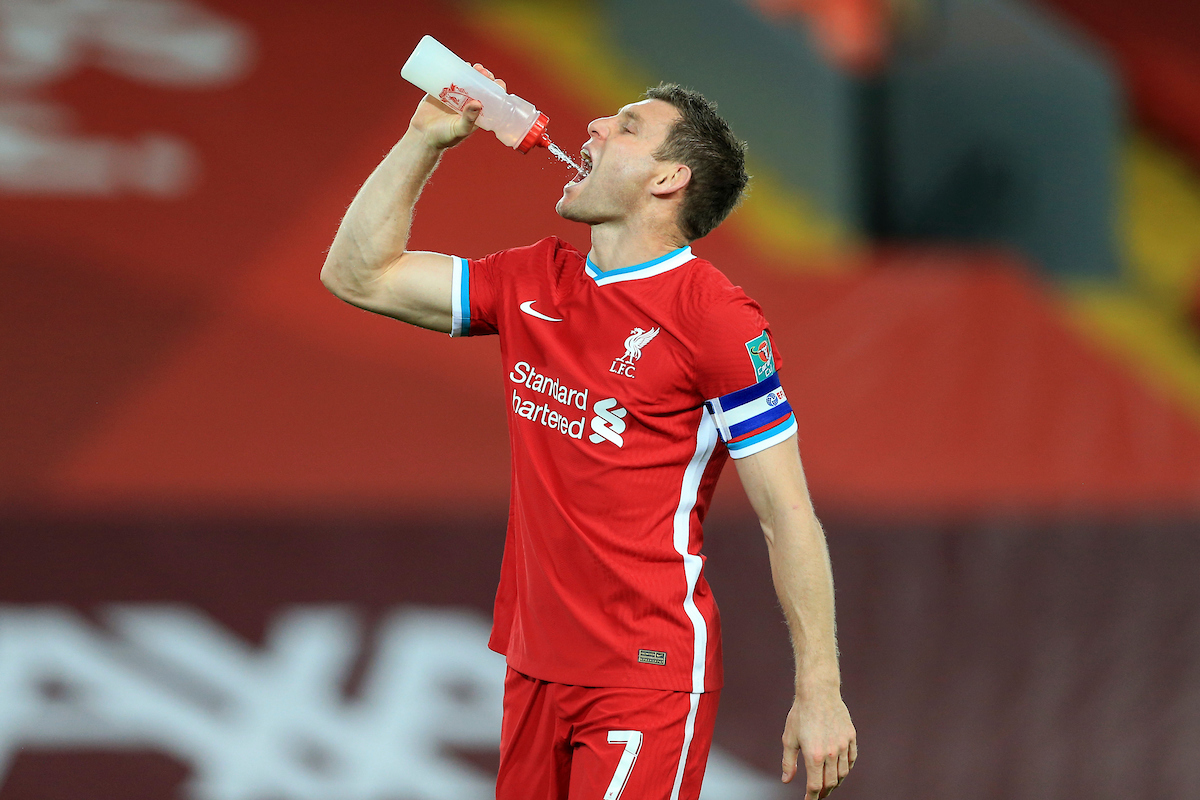 Grujic: 9
Tidy, physical, and looked the most likely to break the deadlock. Man of the match.
Harry Wilson: 6
If the first team is The Godfather and the League Cup team is Bugsy Malone then Wilson is that babyface kid that everyone tries to pass to and then he tries to pass to babyface before he realises he is babyface. Might explain why he missed his pen. Might not.
Curt-Is Right Jones: 7
Not at his best tonight but did a Rabona and took an angry pen so there's that.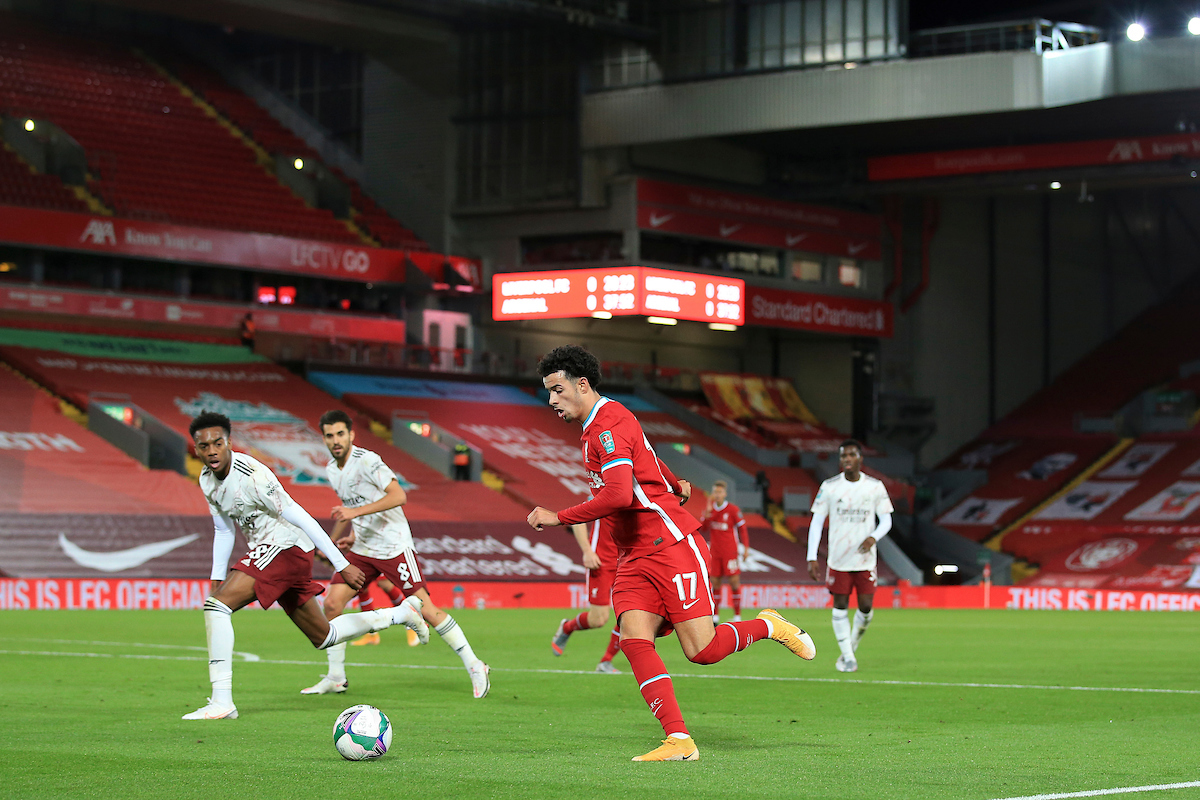 Salah: 6
Subdued performance. Probably saw that video of Kolasinac against the car jackers and thought "fuck this".
Minamino: 6
Struggled tonight with the rest of the front three. Dropped too deep at times and seemed to rush everything. Should have scored with the best chance of the game.
Jota: 7
Lively in the second half and works his absolute socks off. Would have liked to see him take a pen. Reckon he starts his run up from the other penalty box.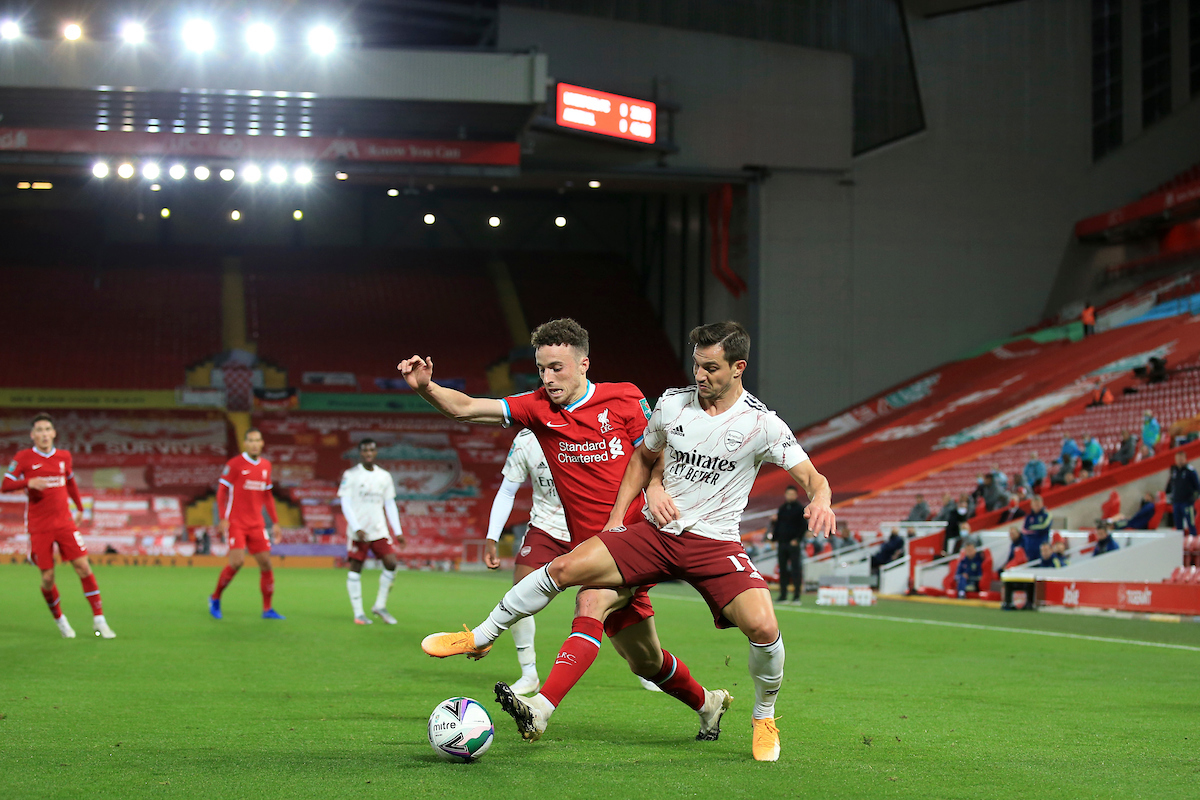 SUBS
Gomez: 7
Did OK.
Gini: 7
Great pen.
Origi: 6
I haven't seen a pen that bad since I went into the betting shop for the first time.
Mickey Arteta: LEGO
He's 100 per cent not real, you know. The hair's the giveaway. It's just a big black thing, no individual strands or anything. Reminds me of that robot fella in Alien who's working with the Alien all along and you knock his head off and he still keeps talking to you about cutting off passing lanes and the importance of work rate and you're thinking "mate, I've knocked your head off, just wind it in will you." Reminds me of a Spanish Frank Sidebottom too.
I'm telling you, he ain't real. Hope he wins it now and puts his head in the cup and runs round Wembley with no head.
---
🗣 Liverpool 0 Arsenal 0 (4-5 Pens): The Post-Match Show | #Reaction | #LFC @johngibbonsblog, @StuWright78, @Siobhany3 & @chrismaguire73 give their immediate post-match reaction…

Listen 👉 https://t.co/dHEfQ90lvy
Subscribe 👉 https://t.co/cXuFmbDvp3 pic.twitter.com/i8aRKUreIL

— The Anfield Wrap (@TheAnfieldWrap) October 1, 2020