THERE is, and will always be, a lure towards a summer transfer signing.
Whether it's a signature move, an immediate bolster to the squad, or an exciting injection before the new campaign begins.
Liverpool's patience and persistence should be nothing new. While the Champions get ridiculed for their lack of spend while rivals begin to enhance their ranks, it's important to note that therein lies the difference; Liverpool are no longer on the outskirts fighting to get in, but the ones defending the castle.
There is room for improvement, but it is no longer about chasing those who are ahead of you. This is about persistence, perseverance, about maintaining what is ours.
New signings do that; they are a fresh and unknown injection of life ahead of a gruelling campaign. Yet, as we've seen before with Jürgen Klopp's side, the answer could very well lie within.
It's actually a pattern we've seen often.
Liverpool make a signing and there is an immediate call for impact. Instead, what unfolds is a systematic, well thought-out assimilation of duty; patience that enables quality. There is time to settle and time to learn, enabling adaptation to the physical and mental demands of Klopp's system.
Andy Robertson's journey is a case in point; a player who, at first, was second to Alberto Moreno, due to the Spaniard's impressive form in the early stages of the season, who took time to learn the intricate demands of the side before becoming the benefactor of Moreno's injury and establishing himself as one of the club's best ever left backs from thereon in.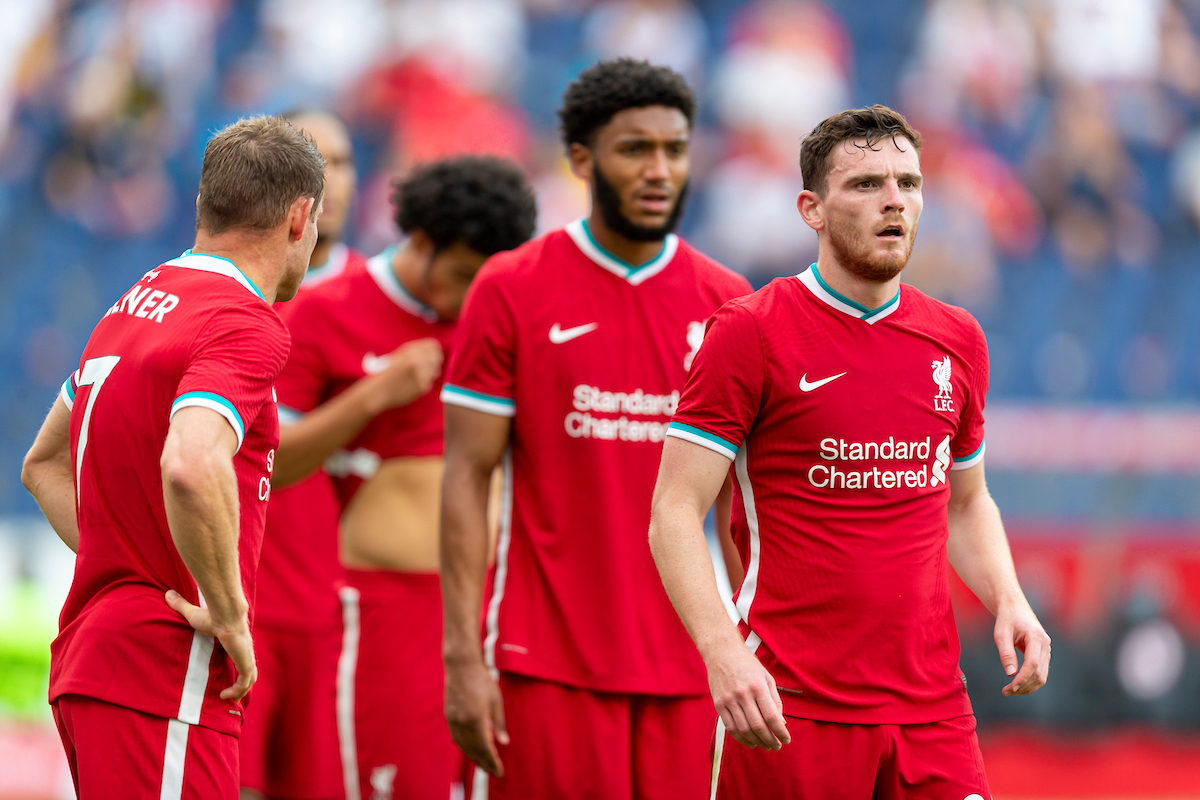 Likewise, Alex Oxlade-Chamberlain and Fabinho followed similar paths, with the manager adopting a patient approach that allowed them to examine and understand the intricacies of his tactics, before growing to become key signposts in his team.
Indeed, within six months Fabinho was a mainstay in the midfield, while Robertson has now featured in consecutive PFA Teams of the Year having grown accustomed to the club's style of play.
It can take an inordinate amount of time to settle at a new club with a full pre-season under your belt, let alone coming in during the winter.
Indeed, Takumi Minamino's start to life in Liverpool has been tough; he's faced almost every obstacle you could get in terms of climate, tactical development and a global pandemic to boot.
However, nine months on from his arrival, he follows the pattern; a player with undoubted promise, desperate for time who is now beginning to showcase his potential at Anfield.
The Japanese international arrived in January after impressing for Red Bull Salzburg, where it transpired that senior members of Liverpool's dressing room had urged the club to move for the forward after two Champions League appearances against The Reds.
At a bargain price of £7.25million, he looked the perfect fit; a youthful, versatile attacking forward who could facilitate Mohamed Salah and Sadio Mane while providing the subtle movements of Roberto Firmino.
While there were initial concerns over the 25-year-old, whose adaptation to the Premier League has been slow, there is now a growing perception that the teething problems are over, and he could yet hold the key to Liverpool's defence of the crown.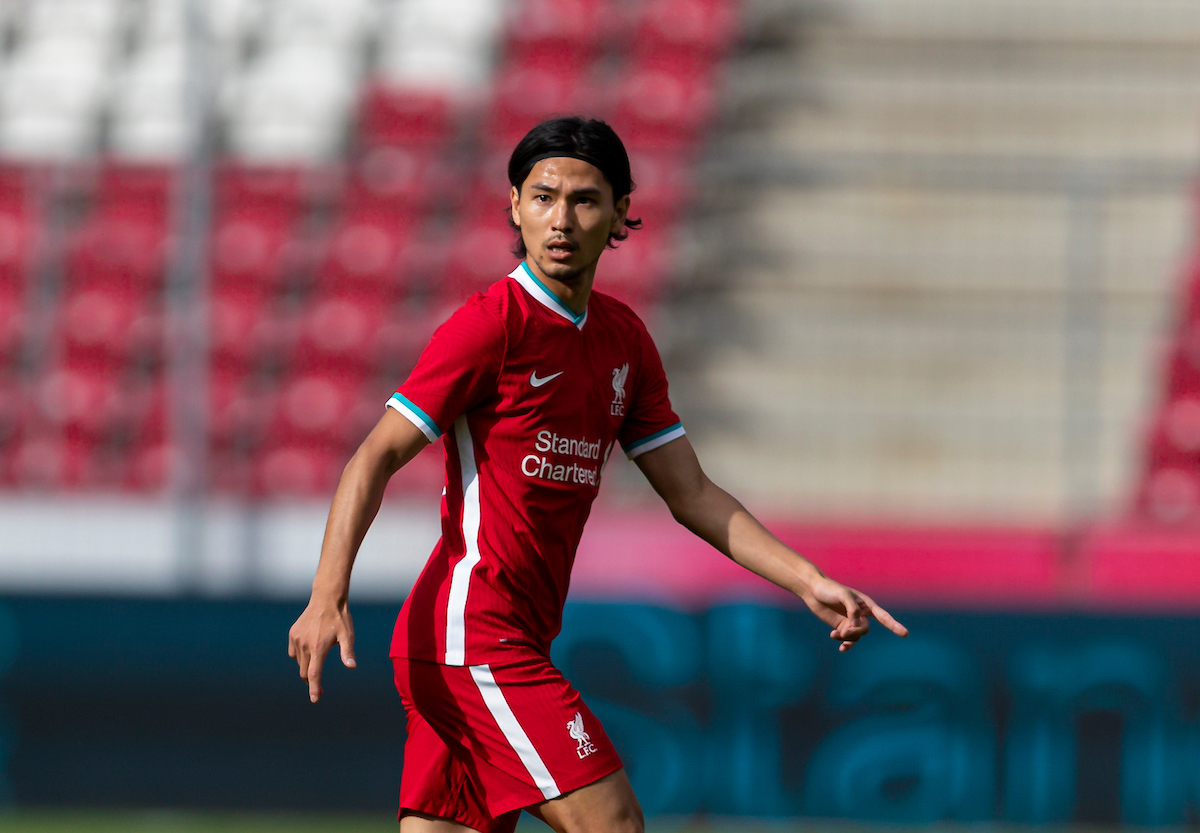 The Minamino on show against Liverpool at Salzburg was a man who had been at his club for five years, fully settled and aware of the details within his teammate's individual games. Over the course of pre-season, greater time spent with the squad has benefited him greatly, enabling a better understanding of their movements and preferences.
Last season, the Japanese international had shown moments of magic, but was never quite able to pull it together. Like Shaqiri, he suffered from being shoehorned into a number of positions, tasked with operating alongside different players in altogether different systems, so it's of little wonder he has looked so lost.
Minamino now appears to have settled in with the squad, adjusting to the tactical and physical demands of Klopp's system. Not only did the pictures coming out of the Austrian training camp appear to show him at ease, but his pre-season performances have offered real hope this season can be his breakout campaign in Liverpool red.
He has excelled in various roles within pre-season. Against Stuttgart, he came on in the second half and pulled the strings, emphasising his tactical flexibility within the front four and detached from it, and while a return home didn't quite go to plan, his introduction galvanised his teammates.
Perhaps best though was his Community Shield display, which offered just as much glitz as glam. While his first goal didn't lead to silverware, it once again displayed his acute threat from tight areas, evading challenges to get into problem areas and support his teammates before providing a deadly finish.
Against Blackpool, he was one of Liverpool's standout performers, operating in the number 10 role behind Roberto Firmino. In the role vacated by Philippe Coutinho, Minamino's desire to burst forward and awareness for the runs of those around him made him a fruitful weapon, setting up a clever goal and getting an assist, and could add another dimension to the attack.
Previously, when asked to slot in for Mane or Salah, Minamino has struggled to make a direct impact from the flanks, lacking the explosive edge to burst past his opposition and break in behind, delivering a dangerous cross into the six-yard box.
But operating in a 4-2-3-1, Minamino's ability to pick up the ball from deep, carrying possession forward and driving at space in and around the six-yard box, interchanging with Firmino, Salah and Mane, offers a new and far more unpredictable dimension to Liverpool's attack.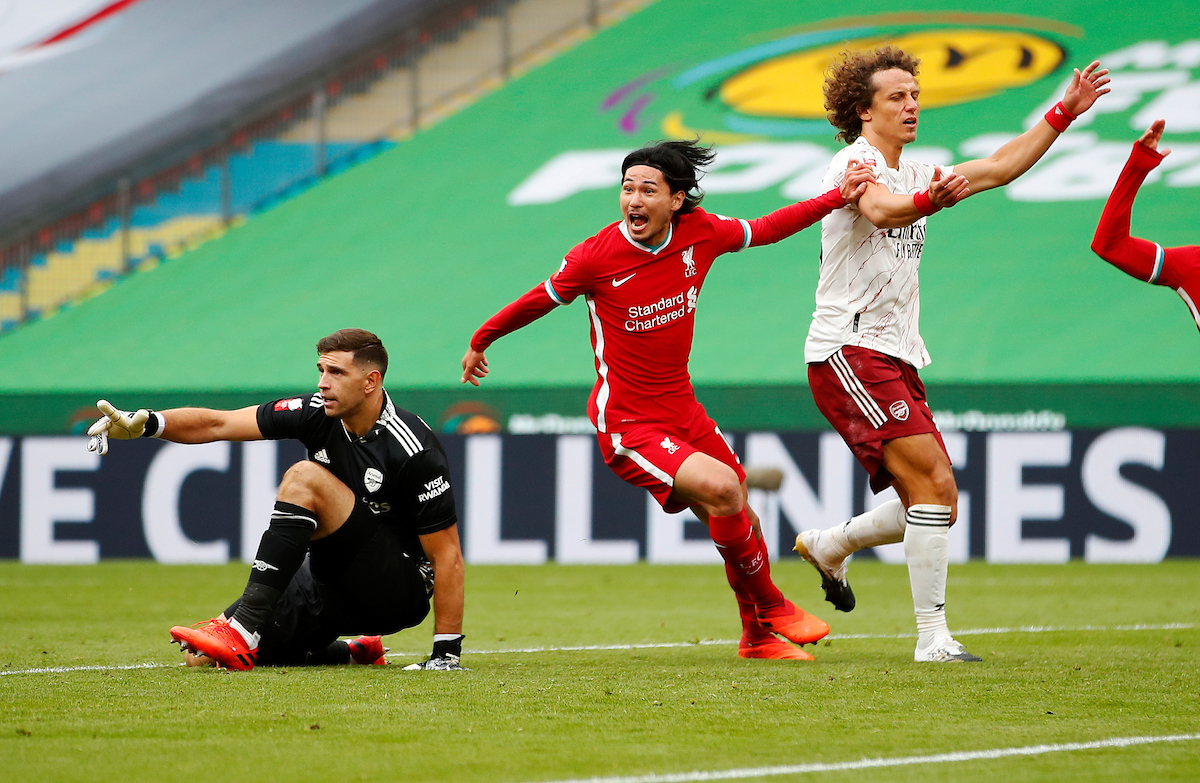 In one sense, he has the creative capacity to feed into his teammates at the first time of asking, acting in a Firmino role behind the man himself and thereby facilitating more chances, while his confidence to roam forward in possession with close control and incisive movement make him an additional direct goal threat for opponents to contend with.
Year on year, Klopp has attempted to evolve and develop this side, and the time afforded to Minamino, who has massively benefitted from a pre-season and training camp with his teammates, could add another weapon to Liverpool's armoury.
Like Firmino, he possesses the spatial awareness and intelligence to create space for others by dragging opposition defenders out, while his versatility in attacks offers a multitude of avenues next term.
The option to play 4-2-3-1, 4-4-1-1 or 4-3-3 only adds to Klopp's tactical flexibility, enabling Liverpool to tailor themselves to every tactical opponent, offering a wider selection of options and personnel.
As The Reds approach the new season, clubs will be primed to stifle their two most creative threats in Robertson and Trent, meaning alternative methods through the centre of the pitch could facilitate a multi-pronged attack, offering a new threat to opposition defences. Minamino's quick feet and ability to pick out passes in pockets of space could do just that.
While transfer murmurs linger as to how and where Liverpool could strengthen, Minamino could yet prove to be a huge internal boost in his own right.
More confident, comfortable and accustomed to the pace and tactics of the team, a full pre-season and training camp has already shown he is beginning to blossom.
Whatever happens within the next month, he has shown he can make a real impact this season.
---
"I've been excited my Minamino so far, he's shown enough for me to believe that he's going to be a good player for Liverpool." 👏

📱 Subscribe here for all of our buildup to the new season 👉 https://t.co/TEMh9rqIOf pic.twitter.com/Xx9zHurGLb

— The Anfield Wrap (@TheAnfieldWrap) August 24, 2020