LIVERPOOL have set an incredible standard over the past two years, achieving near perfection since suffering heartbreak in Kyiv.
Piece-by-piece, Jürgen Klopp has constructed a relentless juggernaut, one that will rank within the best in English football history. Indeed, no Liverpool side has done it with quite so much dominance, systematically dismantling their opposition.
Past failures and near misses have only served to strengthen the armour, instilling an immovable belief into the club, who have since breached the 90-point mark twice in two years and ended a 30-year wait in the most emphatic of fashions.
It meant that this summer The Reds were no longer the ones chasing the pack, but the team defending the crown. Gone was the need for major surgery.
Achieving such a feat for the third consecutive season has never been achieved in England before, but with two wins from two since the start of the new campaign, The Reds looked primed to continue their supremacy.
Sunday's 2-0 win at Stamford Bridge proved that, even with Frank Lampard's significant spending, there is no cheat code or guarantee of overnight success. There remains a sizeable gulf in class between his side and the Premier League Champions.
Knowing that and still seeing Klopp add further quality to the ranks must completely kill your spirit as a rival fan. Liverpool's transfer activity has sent out a powerful message about the club's refusal to stand still.
Suddenly, there are no more groans to be had; Klopp's side have strengthened while on top and look perfectly placed to mount another assault on the Premier League, with improved squad depth also able to facilitate charges elsewhere.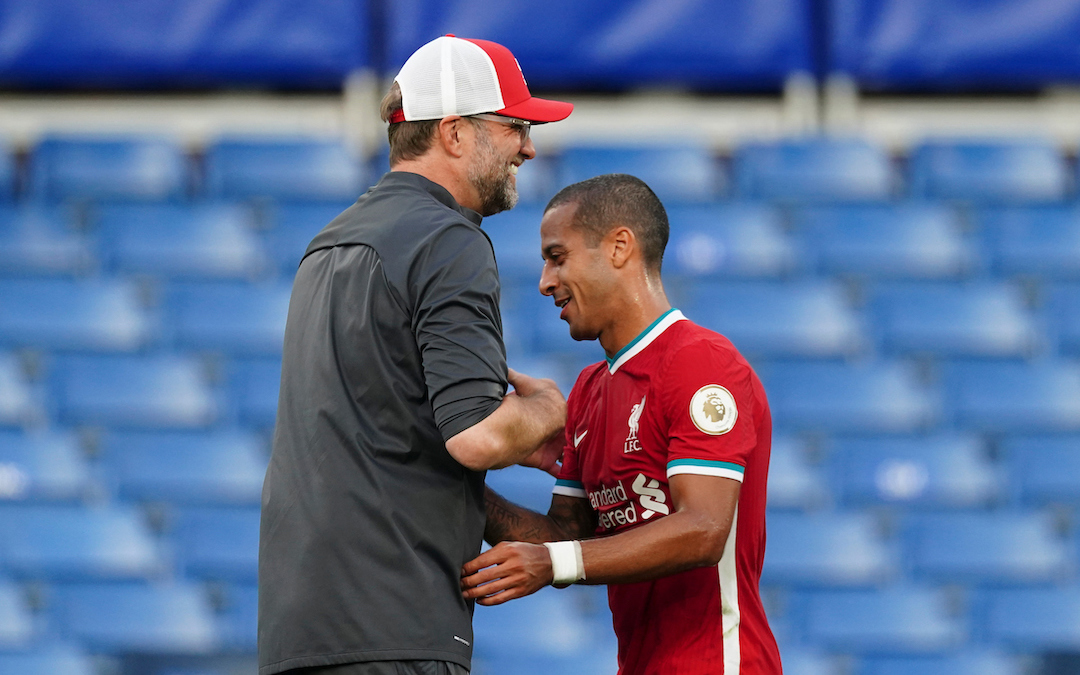 Kostas Tsimikas fits the profile of a typical Liverpool full back; fast and able to take on his man with an inclination to push forward in support of the attack.
Crucially, his arrival addresses the need for a debutant to Andy Robertson who, alongside Trent Alexander-Arnold, is one of the side's chief creators. Indeed, their status as two of Europe's best in their respective positions makes Anfield the premier destination for Tsimikas to develop into a similar mould.
Being an out-and-out left footer, he is best placed to mirror Robertson's role, while at the age of just 24, his five assists in 20 games in 2019-20 could improve significantly under Klopp's guidance.
In Thiago, Liverpool now possess one of Europe's most accomplished midfielders; a player whose speed of thought, spatial awareness and passing range will add another considerable string to Klopp's bow in an intense, congested season.
He is effortlessly able to dictate the tempo, spraying balls in between the lines, driving at the opposition and beating his man, and as such can facilitate the team's next tactical evolution, adding a creative brain through the middle as the opposition increasingly focuses on stifling the flanks.
Pep Ljinders alluded to the need to remain unpredictable back in July, and Thiago's ability to maraud through defences and carve out eye of the needle passes ensures just that, making the question of how to stop The Reds an increasingly difficult one to answer.
Meanwhile, Diogo Jota is a tried-and-trusted Premier League player, whose versatility means he is able to operate in any position across the front line, making him the perfect understudy to the front three.
Versatile. Unpredictable. Pacey, and packed with potential, the 'pressing monster', as described by Pep Ljinders, has all the requisite characteristics for Klopp's Liverpool.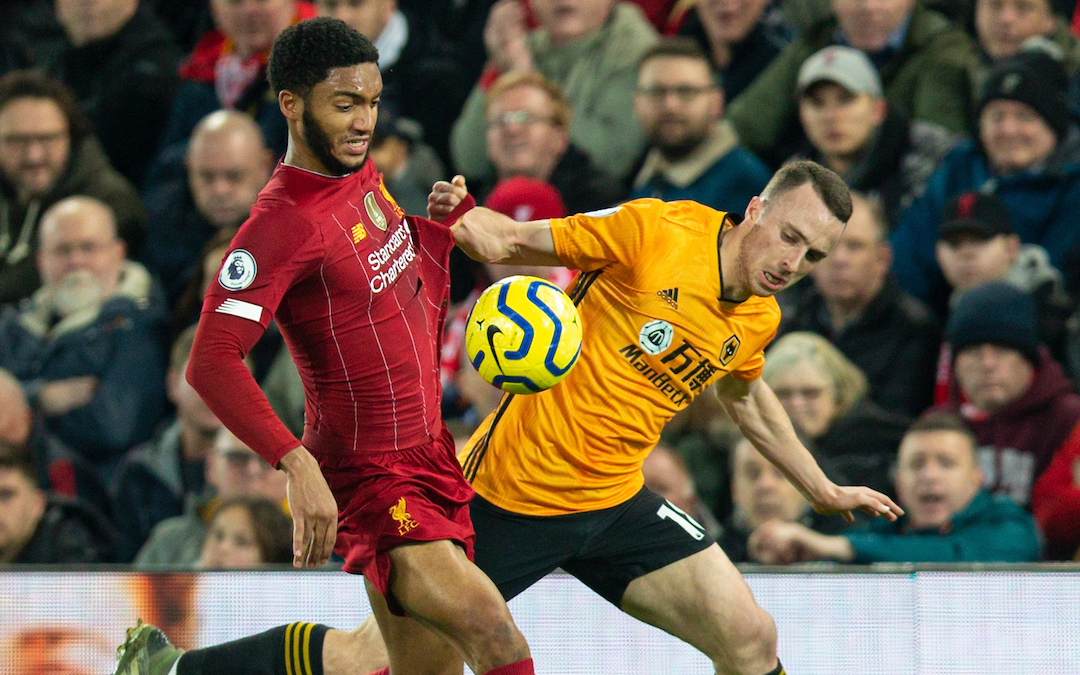 By all accounts, he has been analysed by the Champions for the past two seasons, with Ljinders a particularly vocal advocate of the 23-year-old, appreciative of his intelligence in the final third and affinity for the press, which would appear to make him a better fit than Ismaila Sarr.
He is, in many ways, an archetypal Klopp signing; a good player on an upward trajectory with the potential to become great and the tactical flexibility to mould his game to the manager's demands.
His career to date contains clear comparisons to Mane's move from Southampton in 2016, where he was the standout star, offering flashes of brilliance but struggling to translate it into consistent excellence.
Fast forward to the present, and Mane has developed astronomically, becoming one of the most revered talents in world football. It is conceivable that Jota will follow a similar pattern, with a 34-goal involvement over the past two seasons for Wolves suggesting he could develop into a long-term successor to one of the front three.
Liverpool were in a world of their own last season, eviscerating a world-class Manchester City team en route to the title, and their movement in the transfer market this summer has only increased the challenge for rivals to try and halt their momentum.
Obtaining critical cover at full back and for the front three, with the added sparkle of Thiago, The Reds have emphatically answered the key questions levelled at them over their depth, sending out a rallying battle cry in doing so.
This team, typified by the relentless mindset of the manager, will not stop to admire the view. There are no questions about their hunger to maintain their rightful position at the summit and etch their name in yet more history.
Jürgen Klopp's Reds appear in prime condition to do just that.
---
"Kabak is very raw. He's a big lad, he's very quick."

"He's a front footed defender and very happy on the ball. He fits the mould of what we expect of our centre backs. I think it could happen."

Subscribe 👉 https://t.co/cXuFmbDvp3 pic.twitter.com/rjKwqrZWOU

— The Anfield Wrap (@TheAnfieldWrap) September 23, 2020