LET me be weak, let me sleep and dream of sheep,
Oh I'll wake up to any sound of engines,
Every gull a seeking craft,
I can't keep my eyes open,
Wish I had my radio…
('Dream of Sleep' – Kate Bush 1985)
IF you can sleep tonight, you're a fridge. No backs.
I haven't slept all week. I'm a restless soul. I'm spending the dark hours fighting with my pillow and reaching for my iPad and anything on Netflix to still my mind.
Are Liverpool going to win the league again?
I'm doing everything to distract from facing that cursed question. I'm humming more. It's like a light so bright you daren't look into it. As the new season dawns, though, there is no choice.
Liverpool are back where we always dreamed of being. We have reached Eden. We can now look out over our promised land, hands on hips, beaming grin of satisfaction, and survey our yearned for domain.
We craved becoming England's best more than any team had before. We fantasised about the journey and the arrival at our place of destiny, but we never really concerned ourselves as to what we'd actually do when we got there.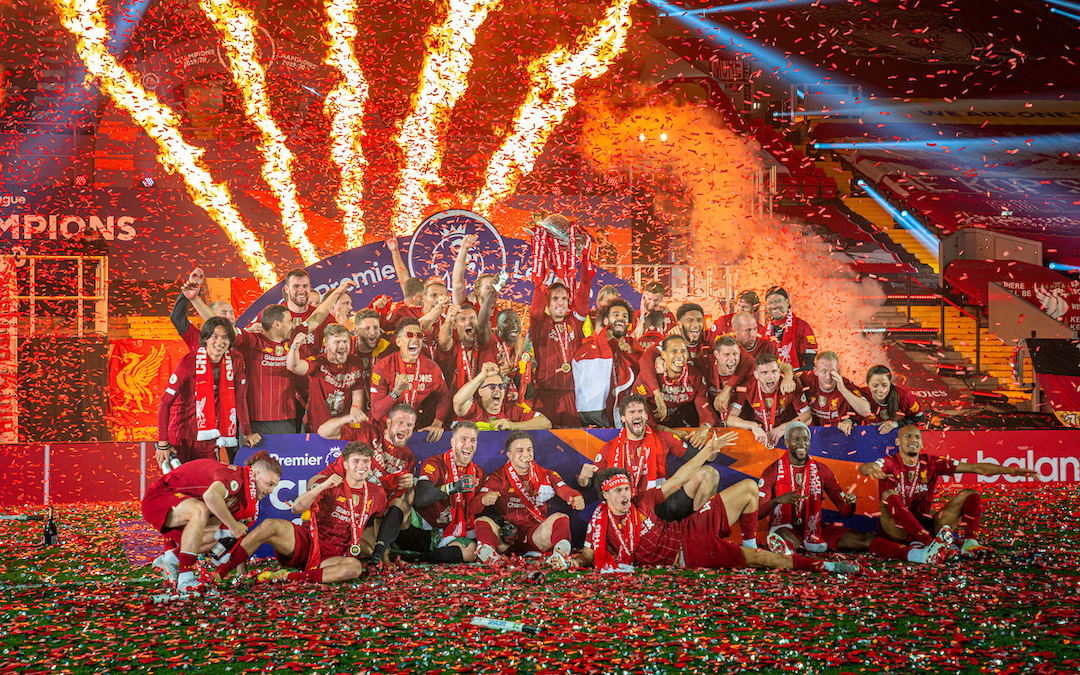 There are great parallels between the lots of Liverpool and Saturday's opening day opponent, newly promoted Leeds United. Their wilderness years have not been as extensive as ours and they were never as successful as we once were, but everything is relative.
Leeds United are a major English footballing institution. They are better than the second tier Championship in which they have been mired for around a decade and a half.
In some senses, Leeds obsession has been more focused than Liverpool's. The Reds have thought of the day we would win the league again every waking moment since 1990, but at the start of each campaign it was never a given that this was a realistic goal.
It has been different for Leeds. Whatever recurrent disappointments they have experienced, they have been largely able to face the beginning of each and every season, since their relegation, as contenders for promotion back to the Premier League.
Both Liverpool and Leeds are now back in the proverbial big time, but ours is a more competitive new plateau than theirs.
They are able to imagine that anything may happen to them on their 2020-21 adventure, but can relax, to a degree, safe in the knowledge that they can view the coming season as a success if they can manage to finish ahead of the sides destined to lose more than they win, and those capable of imagining that this might be their last campaign in the top division for a while.
Liverpool, however, have set a standard, and it is the resourced and hungry who will seek to bring us down. Liverpool's competitors – Manchester City, Man Utd, Chelsea, Arsenal and Tottenham – will all view finishing ahead of The Reds as a mark of a successful season.
In the micro-economics I learned at school, we were shown a graph that mapped movements of 'supply' and 'demand' for a 'good/product'. When demand outstripped supply, simplistically speaking, there were 'profits' to be made, as prices were able to rise relative to the costs of production.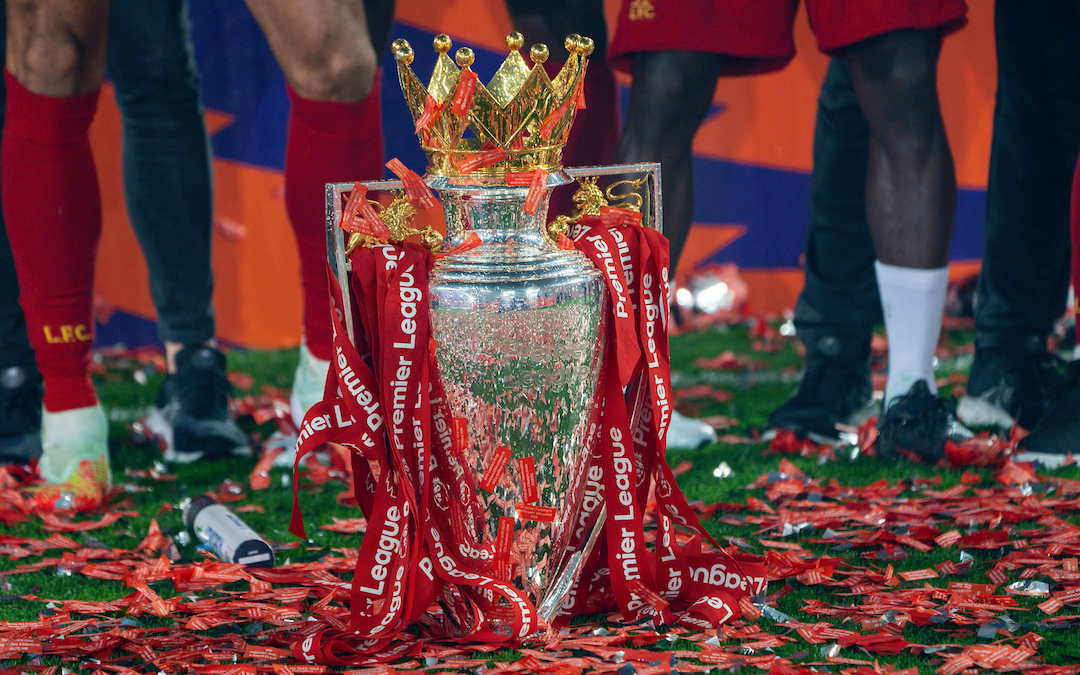 In some scenarios, it could be imagined that the supply was so constrained relative to the demand that the 'price elasticity' of that demand would enable the producer/firm to charge ever higher prices without demand ever becoming restrained.
In this eventuality, the producer/firm was able to make what were deemed 'abnormally high profits'. There was a section we'd shade to differentiate towards the top right hand corner of the graph.
A 99-point season, a title won with seven games to go while the new champion held a 25-point lead over their nearest rival represents a team achieving 'abnormally high profits'. We were taught that 'the market's' reaction to these abnormally high profits would be manifested by other producers/firms entering said market hellbent on getting their share of this excessive wealth.
The extent of the success of the top dog would trigger inevitable competition coming into the market and that would eventually lead to a correction whereby the hungry smaller competitors would be motivated to chip away at those abnormally high profits by greatly increasing the supply level of 'the good/product'.
Man City, Chelsea and Man United are all sickened and motivated by the degree of Liverpool's success last season. The scale of Liverpool's achievement shone a light on their paleness. These teams have to react, otherwise what do they exist for?
In the economic paradigm just illustrated, the only way the big guy and his fat profits survives the onslaught of ravenous jealous rivals is by developing attributes or behaviours that they cannot mimic.
Jürgen Klopp has elucidated again this week how he cannot and will not even try to win an arms race with Liverpool's challengers. They are all simply richer football clubs. Klopp must find and harness the things that the others cannot.
He knows that they are not the 'mentality monsters' that his boys are. Liverpool's players are serial winners now. Our captain, Jordan Henderson has lifted four trophies above his head in the past year and a bit. Manchester City are a recently decorated club but not as recently as Liverpool. Chelsea and Manchester United haven't seen silverware for a good while.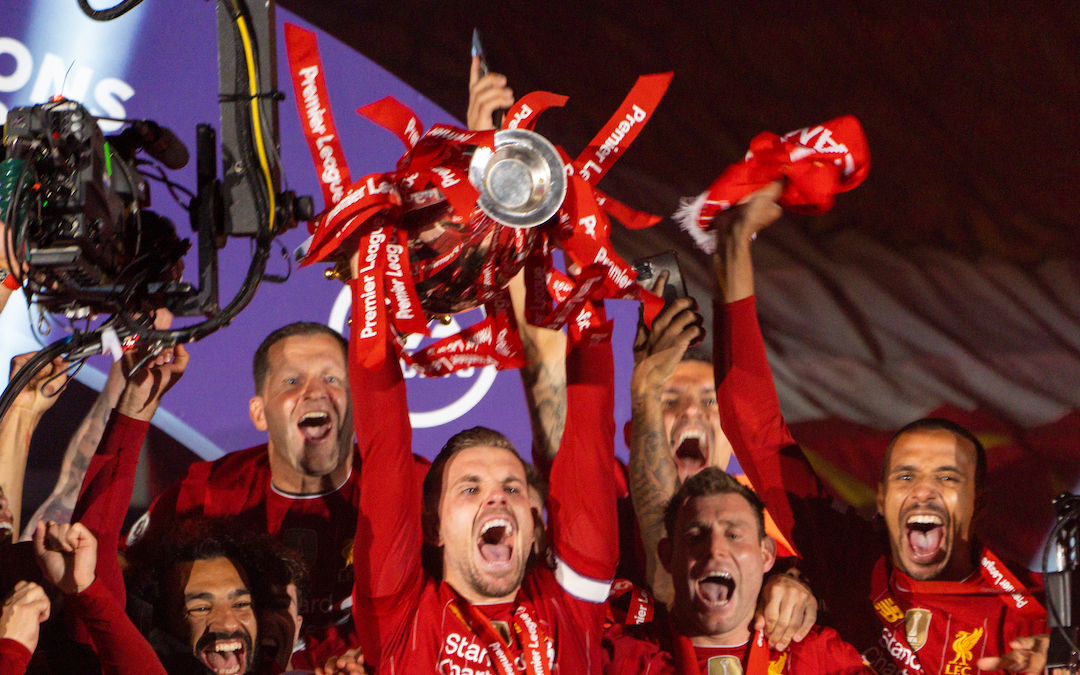 Bill Shankly was once asked before the opening game of a season, the legend goes: "What team are you likely to put out today Bill?"
"Same as last year," was Shanks's terse retort.
In his own way, Klopp said the same thing at the beginning of the glorious season just past and is saying so again at the outset of this one. It remains possible that the Liverpool manager introduces another new face or two before the end of the transfer window on October 5, but as things stand, Liverpool will largely look to present the same face they have for the previous two campaigns.
Pundits and even our own people are concerned for Liverpool that a failure to significantly strengthen the side will diminish prospects. I think Klopp has largely convinced himself that the opposite applies.
'Same team as last season, lads' is the line Guardiola, Solksjaer and Lampard would love to spin. None of them have a team brimming with fresh winners, though. Their old crop were issue ridden and being questioned and their reinforcements are unknown quantities. It's hard to profit the way Liverpool have, indeterminately, but it can be done.
Uniqueness is the key and Liverpool Football Club do unique better than all the rest.
Predicted 11: Alisson; Trent, Gomez, van Dijk, Robertson; Fabinho, Wijnaldum, Keita; Salah, Firmino, Mane
---