THE question on everyone's lips there. Is Abraham named after these? From there? I don't know.
Anyway, five things we learned, or whatever this is called, from The Reds' 7-2 win.
1. No one knows where Lincoln is…
No one, aside from some Lincoln heads.
You do a Family Fortunes-style, we asked 100 members of the general public 'where Is Lincoln?' The top answer would be 'over there somewhere' with 78.
I had to go through Lincolnshire once to a site, got through Derby slightly needing a piss and drove East for three hours straight without seeing any kind of services, bogs, Maccies or anything. Just fucking fields of cabbages for fucking ages. Stumbled across a Maccies almost resigned to just pissing the car. It was like a mirage.
Ridiculous place. Glad we couldn't go. Actually, no I'm not. It's shite this. I'd pay a grand for a party bus and a ticket to this.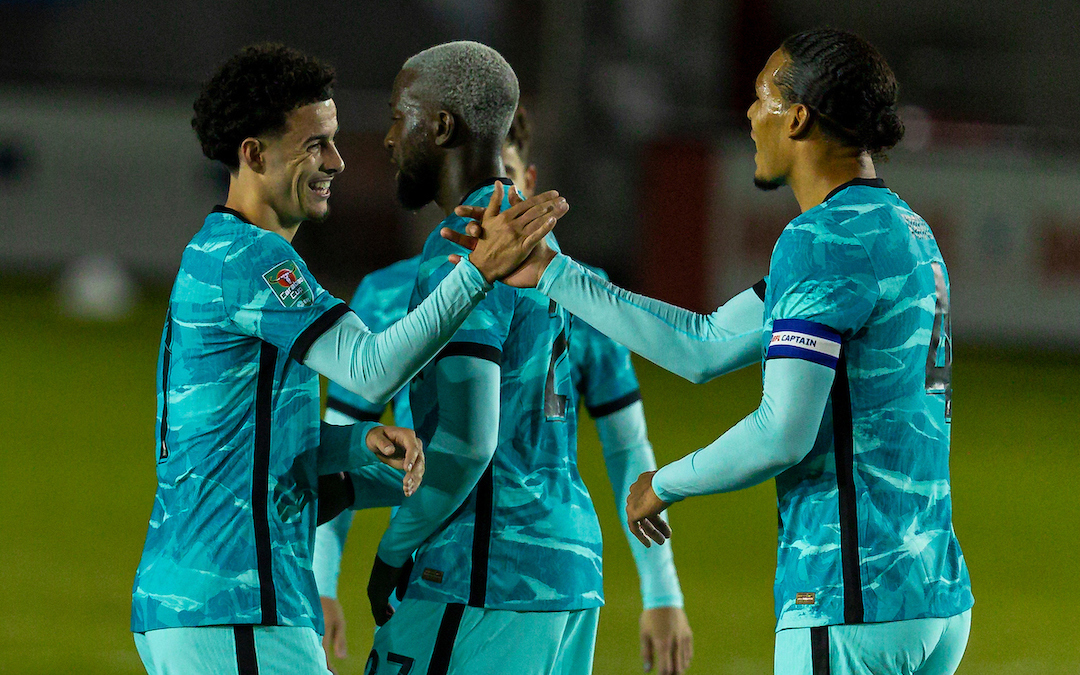 2. We can use dogs to get back in the ground…
Seen in the paper before that Helsinki airport is using sniffer dogs to smell out the COVID on the passengers, with a 100 per cent success rate.
We've been fucking pissing about with bullshit private companies track and tracing and fucking up testing and we could have just got a squad of dogs in. Anyone they bite has to go home. No bite, in you go. Or something like that. They can smell it in your sweat they reckon. Mad that, init?
The company who have been training the dogs is called wise nose. Hahaha. Funny that, isn't it?
I hope they are wise and can show a bit of discretion, mind you. Maybe implement a lemo amnesty, cause honest to god The Kop will be fucking empty if they don't.
3. Shaq is mad, isn't he?
One mad little fucker him. Had 18 months of growing that wig out. Like a fucking big bloom of mushrooms on his head. Blaming his ridiculous calves when he was zapping all his powers growing that do.
A wand of a left foot. That first goal, not so much a curler, he just twats it in, up and down over the wall. Unbelievable. Reckon he was deffo trying to score straight in off some of them corners. We used to call them Joey FIFA's. Not sure why.
Tweaked his calf with 20 to go, something and nothing, be out injured until the COVID fucks off, will come back next March with an absolute Doc Brown head.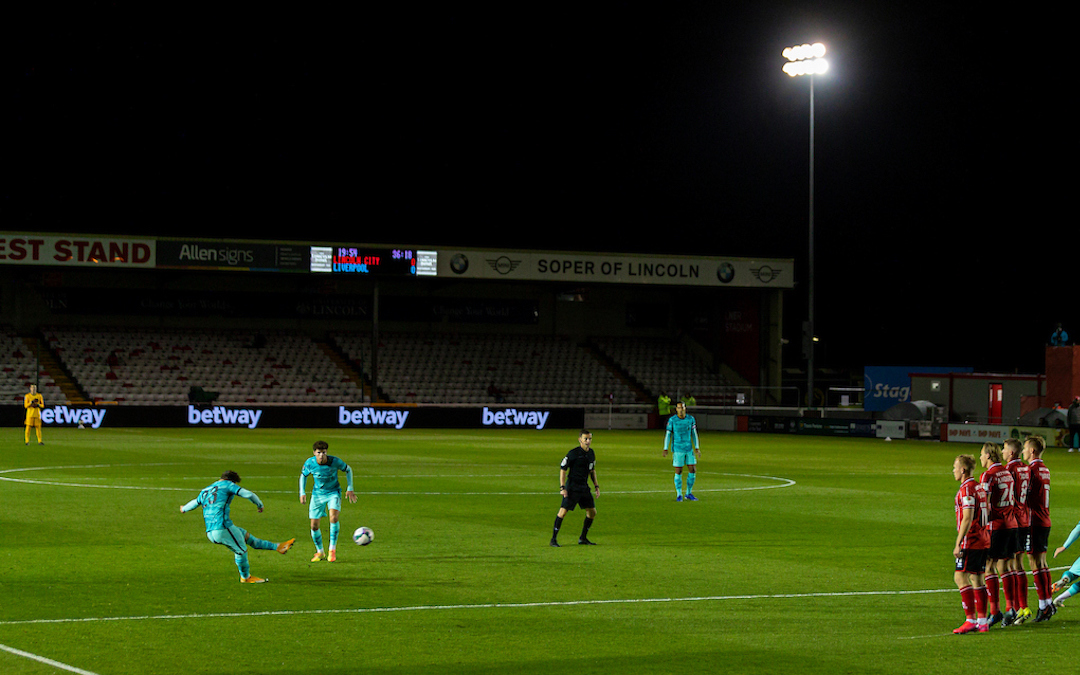 4. Remember when we used to lash the kids out in the League Cup and get banjoed everywhere by some gang of scruffs?
Starting people like Brian Potter, and Rafa's gang of mad Spanish lads who were never very good but ended up playing for Sunderland. Was shite that, wasn't it?
The difference now, eh? A proper team, that. Humble, unified, fucking grafting it's plumbs off at 4-0. Tremendous.
5. Can't really think of a fifth…
Probably easier to just change the name to four things we learned. Or maybe things we learned. Or we learned nothing. Hang on, got one. They had some mad named people. McGrandles. What's the fucking origin of that name? McGrandles. Never ever seen reference to a McGrandles in my life. McGrandles and sons. Cabinet makers.
I'm not having McGrandles as a proper surname.
---