HONESTLY, I'm struggling to type here.
Been laying on a floor all day, I'm like a dog trying to look at the sky. Absolute Gladstone Small neck. Fingers are like big sausages. Fucking Richmond hands. Splatting away on about four keys at a time.
Bank holiday weekends are the best, aye.
Alisson: 7
Couldn't do anything with the first but that's a great save low down just after to stop it going 2-0. Fuck all to do after that. Absolute alehouse Arsenal, aren't they? Fucking Allardyce with a pair of tight kecks on. Shite at pen saving, mind you.
Neco Williams: 5
I'm not sure he did an awful lot wrong for the goal, but teams don't half set up to get after him, do they? Reckon he isn't much below the standard of everyone else but that gets magnified by how much he gets exposed and targeted. The Reds giving him the ball as if he is Trent and expecting him to be as good as him was sound as well, weren't it? Needs to be better if we are going to play him and not modify our setup.
Joe Gomez: 7
Centre halves shooting, la. For the love of God, spew it. They should have to wear super-powered TENS machine undies, like a fucking big set of taser bills. Every time they lift their leg back dreaming of top bin glory, they get their cock shocked off, enough to floor them for about 10 minutes. Dickheads.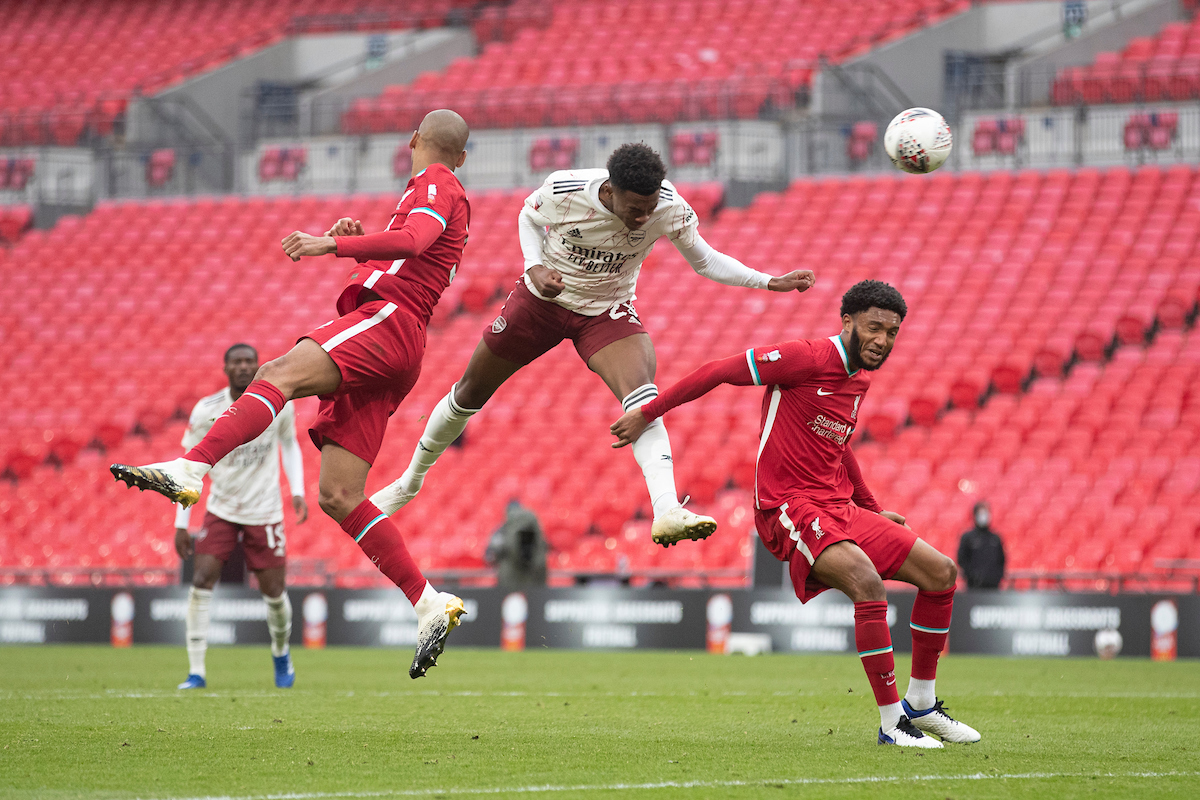 Virgil: 7
Good little finish for the disallowed one. Was his usual self really. Which is sound.
Robbo: 7
Unlucky first half with a few of them crosses. Sadio should do better with one of them. Great ball for Sadio's one on one second half. Big fan of him telling the referee to fuck off. I would like to do that, repeatedly.
Fabinho: 7
Looks leggy at the minute, but then that said the midfield has a lot to do on a pitch that big. Big fucking gaps all over the gaff when we didn't have the ball. Went centre half, which is why we are defo, defo signing Thiago. We will face this setup in most games this season. A million players behind the ball. Fab centre half with Thiago ahead of him when this happens all day long.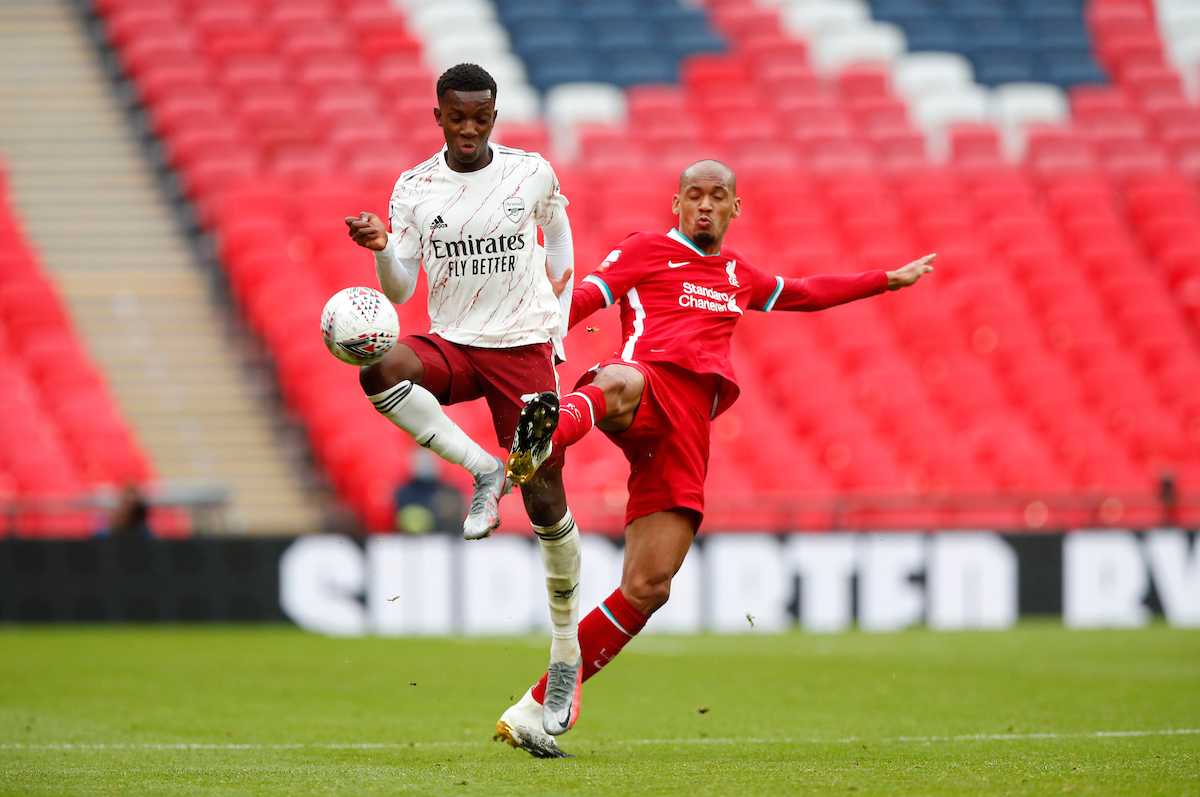 Gini: 6
Another day where he has loads of running to do, but doesn't really impact the game with the ball.
Milner: 6
Started brightly, should do better with the header just before they went 1-0 up. Drifted off into clodder mode after that though, with nothing but a couple of late tackles.
Mo: 7
Great ball to Robbo just before half time. Not quite on it yet, Mo. Reckon he should stick his hair back on, start banging them in again. Interesting to see him go upfront and Mane right when we were after a goal. Reckon we see loads of that this year as well.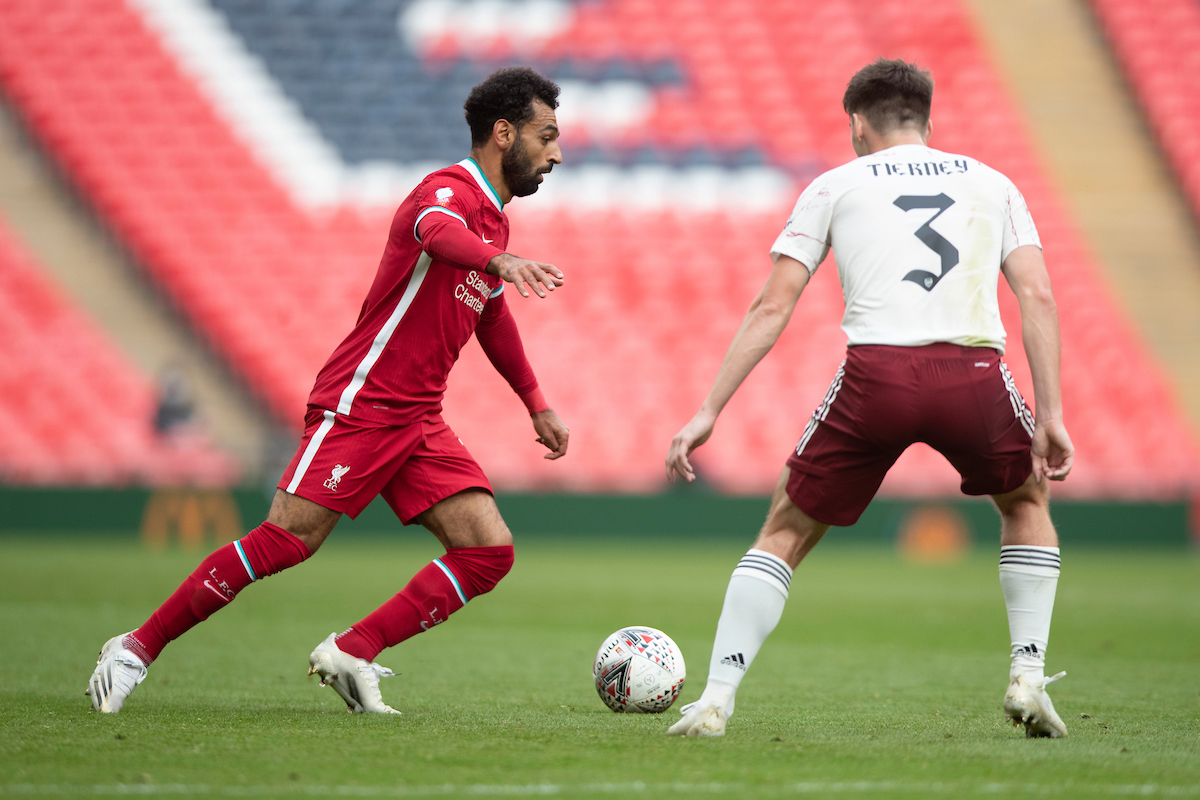 Sadio: 7
Looked like the one most likely to score first half, our brightest. Could have had two or three if his touch was slightly better. Couple of good saves from the keeper, in fairness.
Bobby Firmino: 7
Was good there, Bobby. Had their spare defenders following him out into midfield first half so couldn't really get much space, but liked him second half when we had a load of little fellas around him.
SUBS
Naby: 7
First touch, see earlier Joe Gomez comments re the taser undies. Was good after that, though. Got The Reds playing with a bit more purpose. Key to finding the gaps and starting to stretch them second half.
Taki: 8
Absolutely made up for him, you know. Great movement, added a bit of impetus to The Reds and then a lovely little slot for 1-1. Reckon he is going to play more than we think, you know. Especially when we are facing these defensive bellends.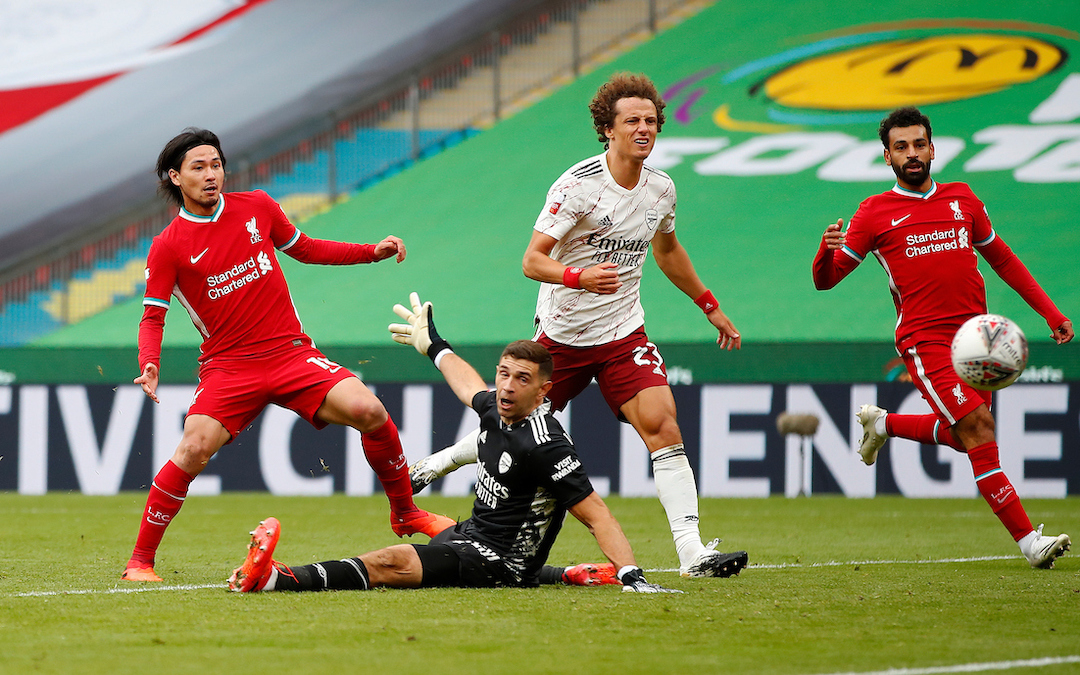 Curtis Jones:
Couldn't really get into the game.
Brewster:
Was convinced he was going to miss his pen from the minute he came on.
PENS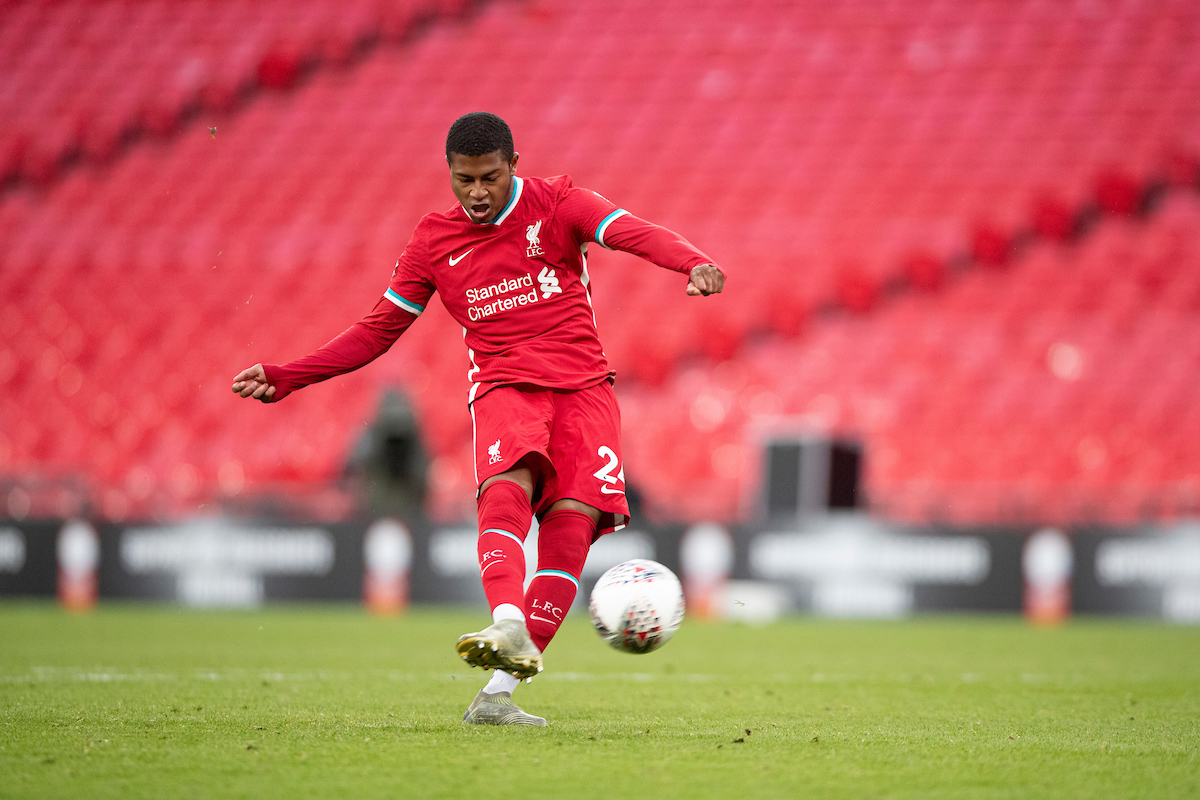 Mo Salah:
Love that run up, you know. Love it. Slapped it.
Fabinho:
Great little peno, there. With the eyes.
Brewster:
See earlier comment. Was the most obvious thing the world's ever seen. Don't half feel sorry for him.
Taki:
Just banged it.
Curtis:
Good pen, liked him telling the keeper to stick his head up his own arse.
Weird how happy they were there. Like it was the European Cup. Fucking mings.
---
"If teams are planning to sit deep against us, then changing the shape could be really valuable as the season goes on."

📱 Subscribe here for our immediate post-match reaction as Liverpool lose the Community Shield 👉 https://t.co/XZAK9veWt7 pic.twitter.com/VfUI5icCXm

— The Anfield Wrap (@TheAnfieldWrap) August 29, 2020