ON Saturday August 29, Liverpool FC begin again.
A new start in the year of the restart. The parading of the Champions starts here. The Champions grand tour commences at Wembley stadium this weekend.
Although I'd really rather have a lot less miles on my clock, one thing that I do quite like about longevity is the sense of having a foot in the past as much as in the present. I've never been entirely convinced of the benefits of experience in of itself, but having been around does simply guarantee that you've got more stories because you've seen more shit.
In short, I know what winning the league feels like because it happened to me as a younger supporter on numerous occasions. Winning it again this summer after our 30-year drought was glorious but, although hard work starts all over again now, the party isn't over.
Winning the league was all about the season after. It was about the confidence it bestowed, about the sense of authority and the pride that simply comes from wearing the crown.
"…We're at Wembley this weekend to watch Arsenal take on the champions…"
"…Here we are at the home of the champions…"
"…A real test today for the champions…"
"…A majestic performance from the champions…"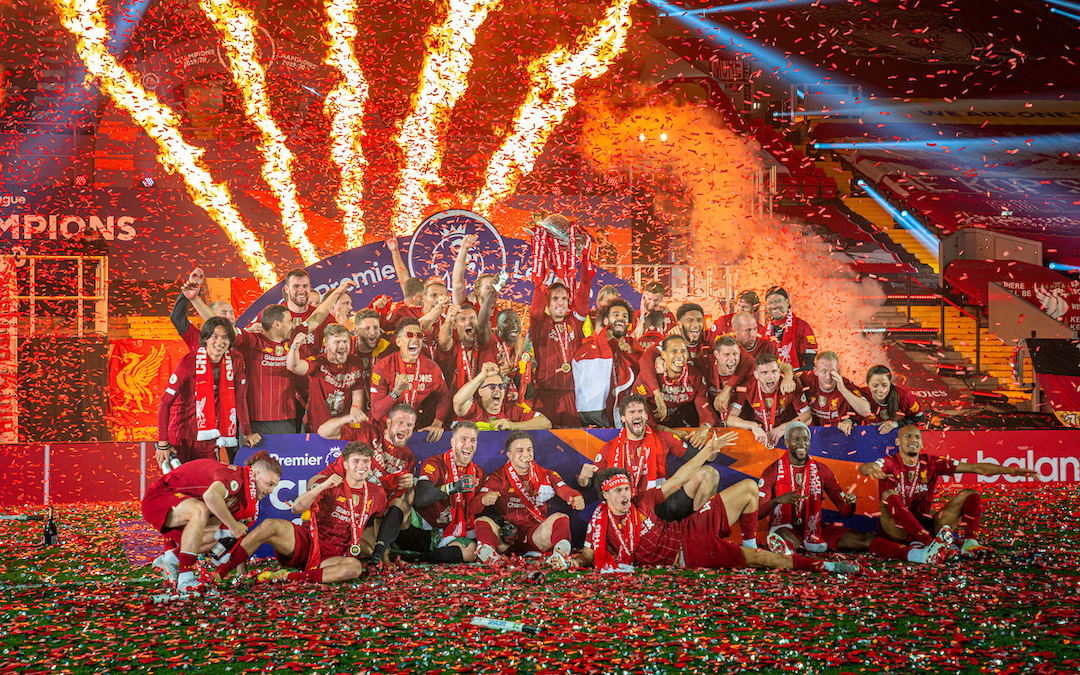 I think just about the only nationalistic thing that stirs me is the concept of my football team being the champions of England. The champions of all England. It's such a comprehensive and timeless mantle. There's no quibbling with it.
Wearing the crown brings expectation of course. There is renewed pressure to show that this isn't all chimera. The ambition now isn't just about the next trophy, it's about building an era.
The manager Jürgen Klopp would caution that this is dangerous thinking, that we can only compete for the trophy directly in front of us, but Liverpool Football Club have been incredible now for best part of three seasons, and the forthcoming campaign represents an opportunity to really confirm that these years belong to us.
As ever, certain bases already feel loaded against us. Our rivals all appear to have money to burn while we evidently do not. Out biggest advantage, our stadium and our crowd, will be lost for at least a sizeable portion of the new season.
Liverpool have things that the chasing pack will struggle to acquire, though. Liverpool have an indefatigable spirit and a winning mentality that is a product of nurture and experience. Priceless commodities.
The Shield is an odd prize. It feels significant when won, but a dream that loses its relevance upon waking, when lost. It can be whatever you want it to be.
The idea that it is akin to a pre-season friendly is not a fair one. The game has relevance because of its sense of occasion. It has always played master of ceremonies to each new season. It's hosted at the national stadium and it's generally contested by two of the very best teams in the land. The Shield is there for you when you want it most, starved of real football for the summer and hungry to feast again.
The game is a reminder of the previous campaign's achievements and that you have been and will continue to be a force.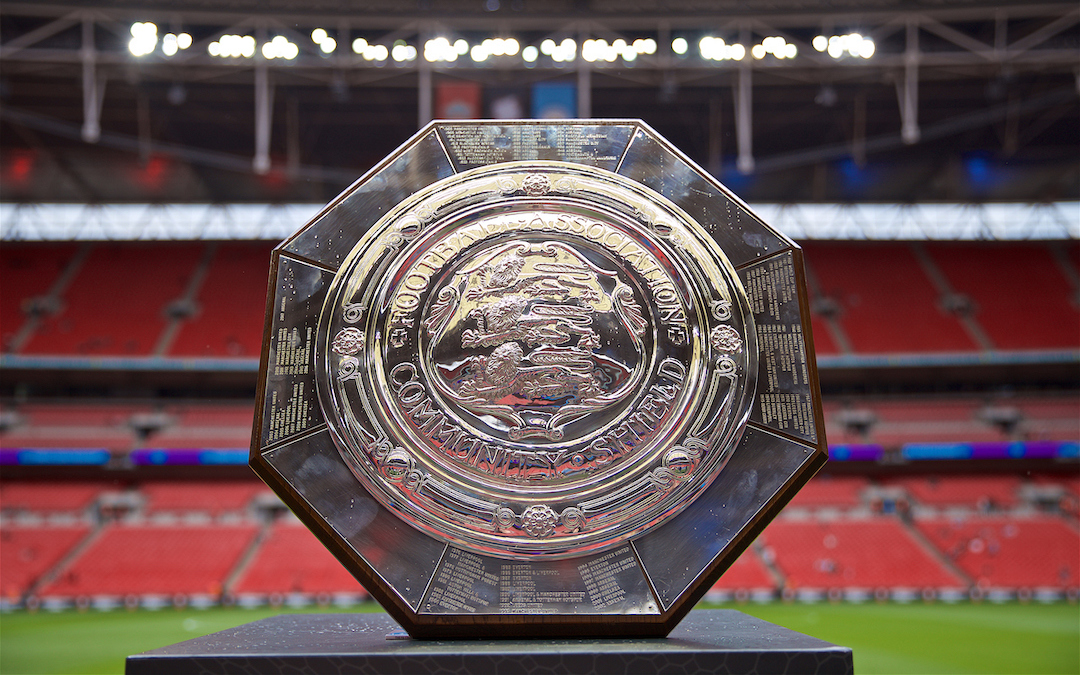 Arsenal are surprise guests at this year's curtain raiser. They somehow found themselves trophy winners at the conclusion of a desperate season. Their unlikely FA Cup triumph has served to preserve the sense that the Mikel Arteta project is on track.
The new manager's six months at the Arsenal helm had offered few signs of a likelihood of a sea change in the club's fortunes, but winning the FA Cup is more than the acorn from which they hope to grow a mighty oak.
Liverpool boss Klopp will say he is relaxed about the outcome of Saturday's showpiece but he will want his men to give a performance worthy of Champions.
The prospects of that reality look a bit farfetched in the wake of Tuesday's 2-2 draw in a warm game in Salzburg. For a good period of that match Liverpool looked beyond rusty.
The cause will not be aided by a spate of pre-season injuries either. Captain Jordan Henderson is definitely out of the Community Shield, as is Alex Oxlade-Chamberlain and there will be a doubt over Trent Alexander-Arnold who did not travel with the rest of the squad to Austria.
Klopp's strongest 11 in light of these absences should see young Neco Williams continue at right back and Naby Keita take Henderson's place. The manager's in game changes will be interesting with the likes of Takumi Minamino, and exciting kids Curtis Jones and Rhian Brewster desperate to get minutes from bench.
This Liverpool are serial winners now and the scent of silver will be enough to ensure a performance from Klopp's side. There are no guarantees, but it would be a major surprise if The Reds didn't show and show substantially for this contest.
A cup's a cup. Even when it's a shield.
Predicted 11: Alisson; Williams, Gomez, van Dijk, Robertson; Fabinho, Wijnaldum, Keita; Salah, Firmino, Mane
---