THERE'S been more than a few new abnormals that we've found ourselves having to become accustomed too in these dystopian days.
One is that our favourite pastime now passes time without our presence. I'm beginning to forget exactly what it feels like to be in a football ground.
We press on in expectation but mainly hope that this will all seem like the dream that was so surreal that we didn't even bother to examine it for meaning.
Out of the miasma the new normals are evolving and establishing. In football there are some innovations, billed as short-term expediencies, that may yet become a way of life. Let's talk about the five-substitute rule and these water breaks, because they are changing the sport, and possibly for the long haul.
If the new elements are to be retained, and I sense that they will be, then we may come to see the year of the pandemic as the one in which coaching in football truly began.
I've always vacillated between viewing the art of football management as being either the work of idiosyncratic geniuses or the perfect platform for fraudsters and actors. When the greats are praised in the main for their auras above their intellects it's hard not to feel that being a showman is the greatest prerequisite of being an elite coach.
Many masters of the craft like to make theatre of the depth and the profundity of the attention to details that they tell us sets them apart. I'm thinking of the Mourinhos and Guardiolas.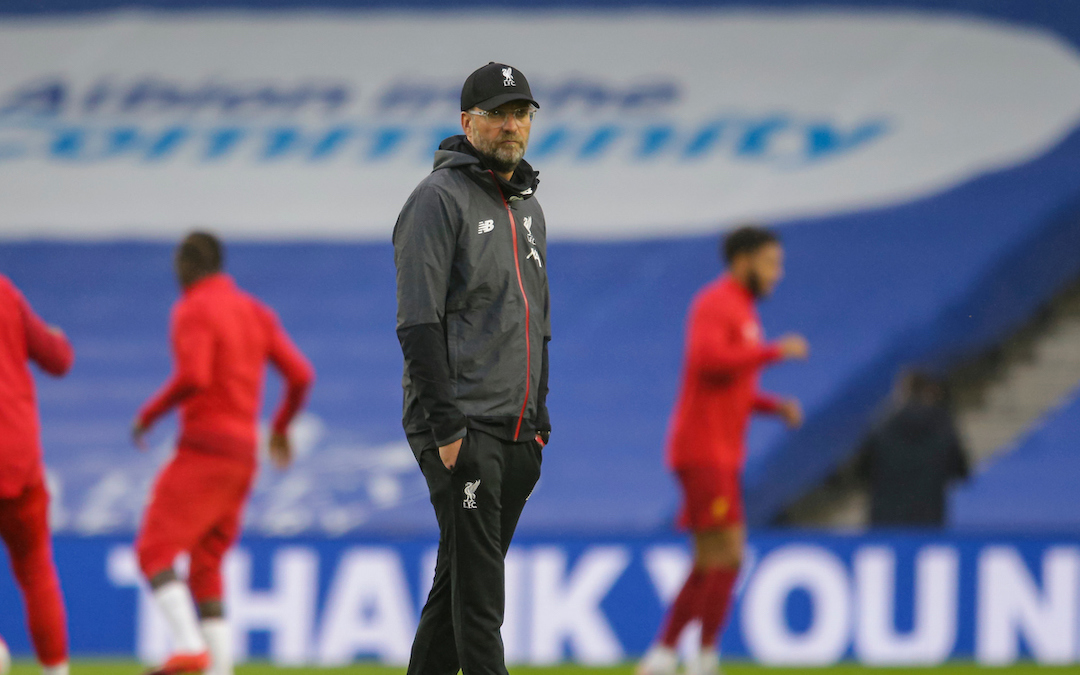 Jürgen Klopp is an outlier in that he seems very relaxed that from the outside his magic is largely attributed to his charm. As if all those goals, wins and cups just happens because grown men are so beguiled by his hugs and gleaming gnashers. His public persona is so much about the intangible benefits his charisma imbues on footballers, very little time or thought is spent in consideration of the truth that, above all else, he is a chess grandmaster.
Klopp was illuminating last week in speaking of his glee at the opportunities presented by the introduction of the apparently benign new 'water breaks'. We can guess that privately he is also enamoured of the new five-substitute rule.
Klopp is a coach who wants to coach. Despite his West-Coast, let-it-all-hang-out-man demeanour, he is first and foremost a controller. Watch him on the touchline. He wants to be playing. He would like them to introduce a rule where the manager has to play, even if he's 53.
The two new rules then, are gifts from the gods to the ultimate conductor coach. Klopp may come to say the year of the pandemic 'is the year I truly began as a coach' because now, more than ever, the manager as chess player metaphor is as close to literal as it is ever going to get.
We will talk of the poignance of the starting 11 no more. To start may become to be seen as a sleight for a player, not trusted to be introduced into the fray's conclusive second half or last third. For Burnley's visit to Anfield, top scorer and Golden Boot hunter, Mo Salah will demand to start for the fifth successive game. Mo will pout like a thwarted teen if his manager dares hold back from his dream of a goals orgy against lesser lights, Burnley.
I expect Klopp to do just that. He will bench Mo, primarily to protect him from overexertion and potential injury and to freshen him for the trip to Arsenal next Wednesday night. He will also aim to convince his slightly sulk-prone star man that all best interests are actually served by his introduction into the second or third acts of Saturday's fixture.
Klopp will convince Salah that against opposition legs that will have been run ragged for 55-60 minutes by the likes of Bobby Firmino and Sadio Mane, he will fare particularly well. After the lionesses have hunted down and eroded their prey's will to live, the stage is then set for the lion of Egypt to take the glory he so craves. None in his pride would begrudge him his moment.
As the restart games have intensified in their frequency, the Liverpool manager has taken to making four changes from one match to the next. This time around, one alteration will be forced, as a consequence of injury to captain Jordan Henderson.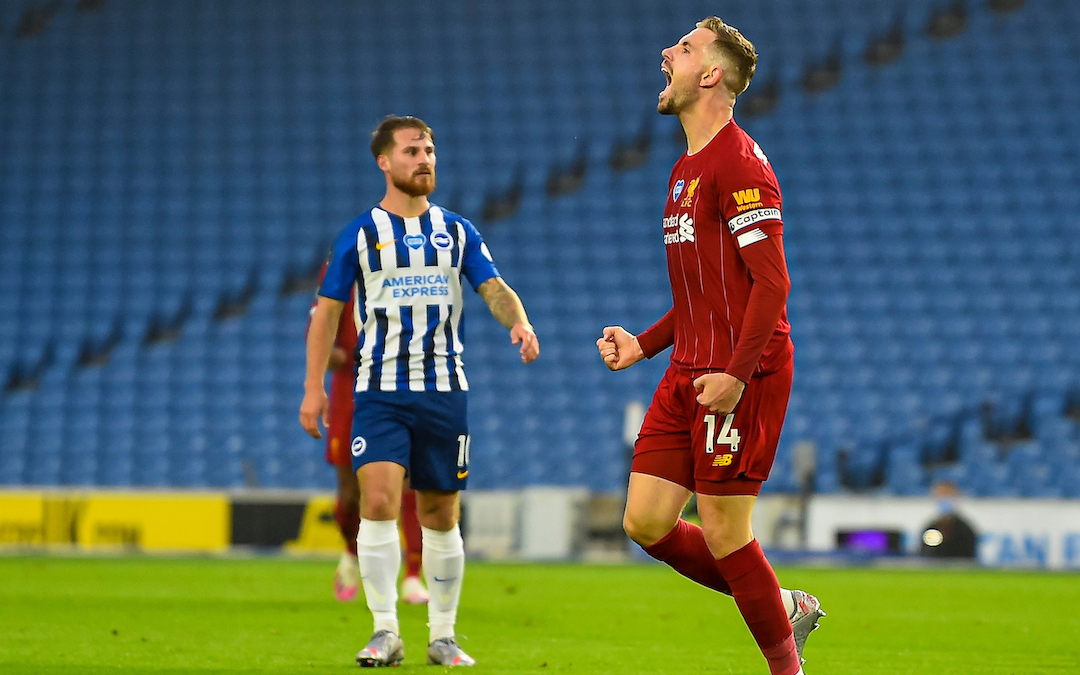 Naby Keita, who warms to his task with increasing enthusiasm with each passing game, was subbed on the hour at Brighton, no doubt in an attempt to keep him primed for Burnley. Alongside Naby in the midfield three will come Fabinho and one other.
Klopp could opt for Alex Oxlade-Chamberlain again but his lack of convincing form can only boost the claims of confident super kid, Curtis Jones. We're yet to really find out if the boy is more attacker than midfielder but either way, when he plays, wherever he plays, there's a sense that things will happen.
Undoubtedly, the manager would like to make more than the solitary change in defence that squad fitness (or lack of) affords him. This time out, Trent Alexander-Arnold will be most likely benched, with Neco Williams keeping his place, albeit in his favoured right-back berth.
This Saturday's visitors to Anfield, Burnley, arrive in solid shape. Three wins, a draw and a thrashing at Man City mirrors Liverpool's restart almost literally. Klopp will have noticed that, outside of the collapse at the Etihad, Burnley have conceded just one goal in their other four outings.
Jürgen will again have to shuffle his attack to find a solution to the defensive problem that his counterpart Sean Dyche will expertly set. Mo Salah is the likeliest to be asked by his manager to accept that not starting may be to the benefit of the individual as much as the cause. Takumi Minamino is therefore the man to fill Salah's boots, nominally off the right flank.
Liverpool's old normal was winning each and every football match and although the record since the comeback hasn't been quite so pristine, there are signs that the run required to beat the biggest records remains very much a possibility.
Predicted 11: Alisson; Williams, Gomez , Van Dijk, Robertson; Fabinho, Jones, Keita; Minamino, Firmino, Mane
---