Alisson: 8
His hands. Imagine a massage off him? Reckon he could climb The Shard with just his goalie gloves on, like that human fly fella. Brilliant second half in a way that you sort of come to expect. Like it's easy. It's not easy. Ask all our other goalies. Great save vs Grealish last minute.
Trent: 7
Was really good today. Played some of his belter crossfield balls like it is easy. Great ball into Naby for the goal.
Joe Gomez: 8
Was excellent. Front foot to everything.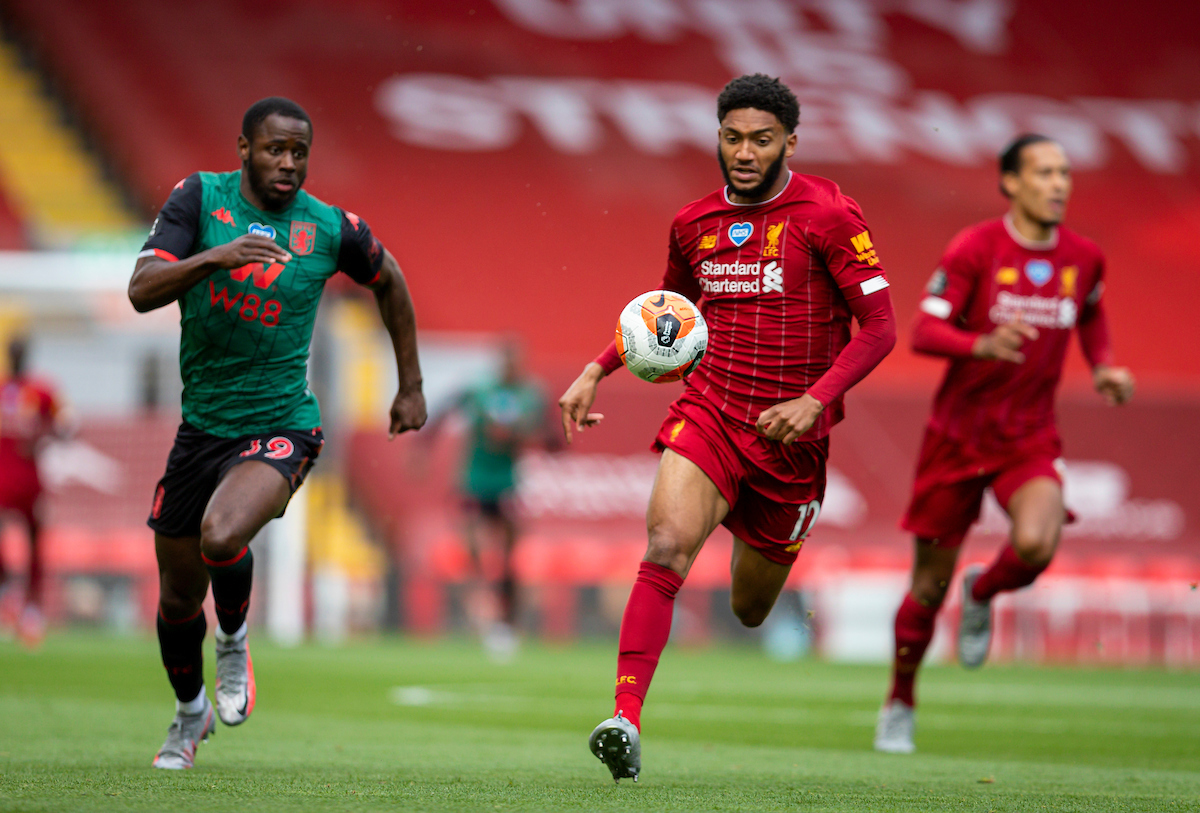 Virgil: 7
Gave the ball away a few times first half with a few sloppy passes, but in fairness he was probably distracted looking at Div's hair. Glorious. Got back into the groove second half once Div went off. A bit like the team.
Robbo: 6
Grew into it second half when the balance to the team was better. Linked well with Div midway through the second half.
Oxlade-Chambo: 5
Couldn't really get into it first half, despite grafting all the way through. Little bit sloppy in possession. Felt like the pitch was really slow and it was fucking everyone up, in fairness.
I don't think you can get too far away from fact that when he plays we aren't as good. But then, that said, The Reds aren't as good when any of the first-choice 11 aren't playing. Whenever we change the midfield up we seem to lack cohesion, tempo and a hell of lot more, though. One of them good problems aye, but a problem nonetheless.
Nearly blew his knee up again trying to play a worldie through ball instead of rolling it 10 yards to Naby. Does really well to get back when they countered four on two second half.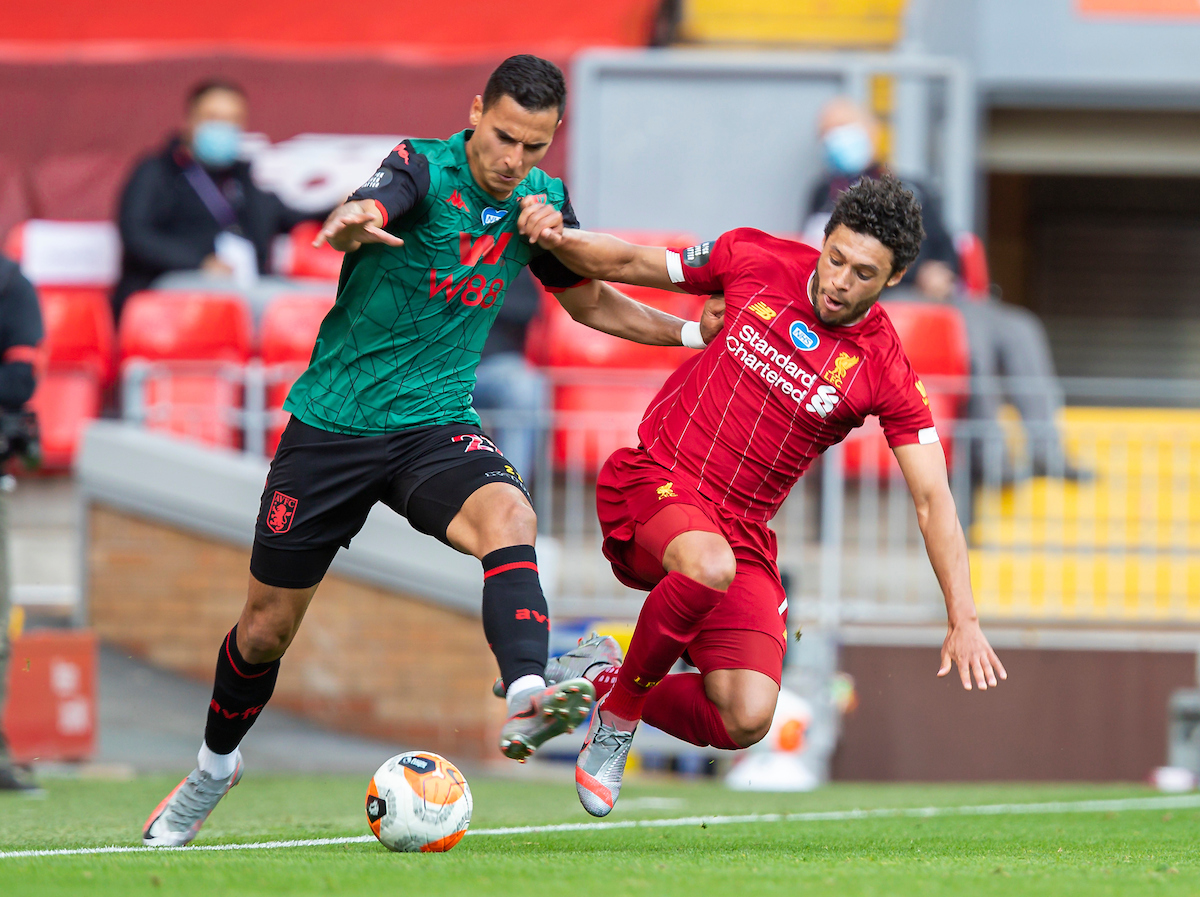 Fabinho: 7
Was good. Playing in midfield with a ghost and a bit of a half of one. Kept the ball well, moved it well.
Keita: 7
Was he the best of the midfielders first half? Probably not, maybe second. Seconds sounds pretty good, doesn't it?
'How did you get on in the marathon, lad? Second. Absolutely boss that, unlucky. How far were you behind the winner? Just a couple of hours. Oh right, how many did the race in total? Three. Oh.'
Would like a little bit more from him, but then I think Div has offered less than nothing in front of him and being lashed in with Chamberlain instead of Henderson is a blow.
Gave a few shite balls away at the start of the second half, one of which was into Sadio and opened us up to a decent counter.
Funny, isn't it? Because just as you are thinking we should probably take him off, up he pops in the box, has a belter touch, and then has the composure and intelligence to get his head up and pick a belter into Sadio. Game changer.
Mo Salah: 7
Had our only shot first half. His work rate is unreal all told.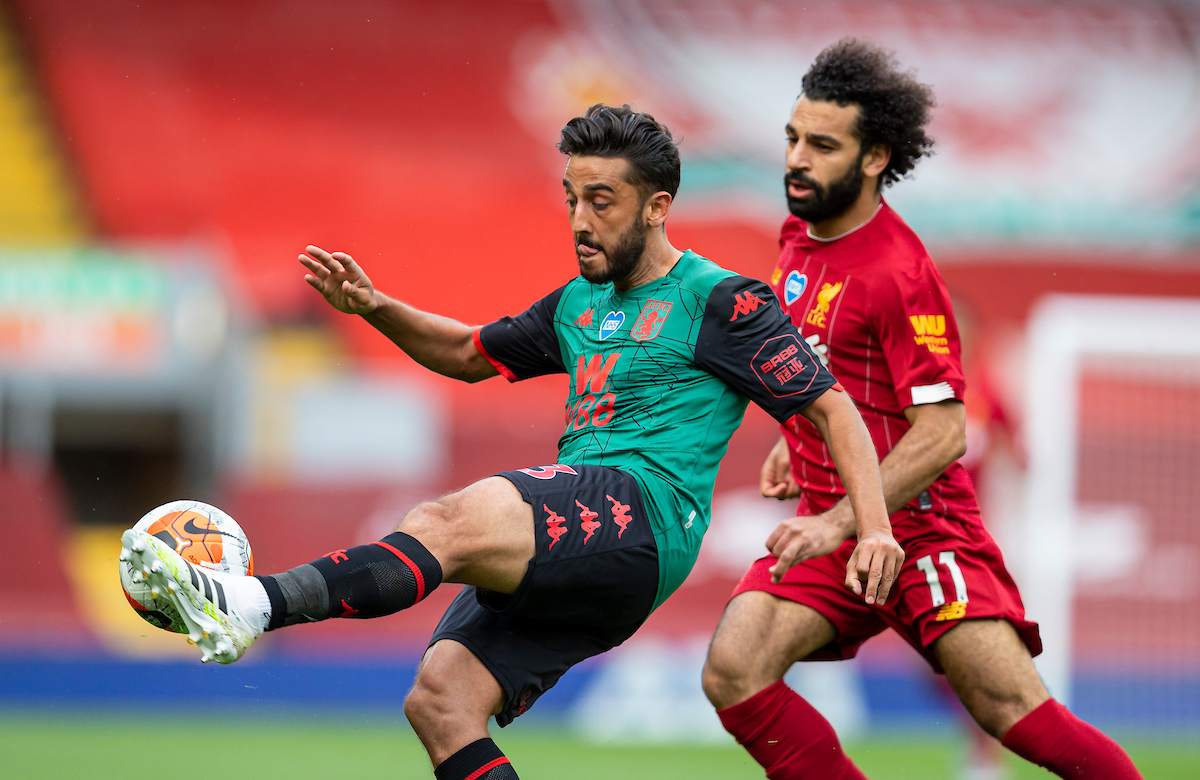 Sadio Mane: 7
Looked like it was going to be one of them days but then Naby picks him out and he bangs as per.
Div: 5
Let's start with the positives. His hair is wonderful. Top level. There's not many hair doo's that makes me miss having hair, but I'm saying this has burst into the number one spot. Just pipped The Million Dollar Man and Barry Gibb. Reckon I could actually grow it a bit, maybe a one all over, and dye it. 'Has that baldy fella dyed his hair, there?' You know, but you don't know. Unnerving.
The problem with Div is that he is nowhere near as good as any of the front three. He looks half decent on the left when he stands his man up and runs and that's about it. That aside he just doesn't really offer much. Seems harsh slagging him, but the problem with being a sub for a brilliant side is that you have got to take your chance when it comes. And time and again, he is the first change. Same goes for Ox-Chambo unfortunately.
SUBS
Gini: 7
We just look so much better with him in the side. Does nothing you can notice but by Christ he doesn't half provide some balance.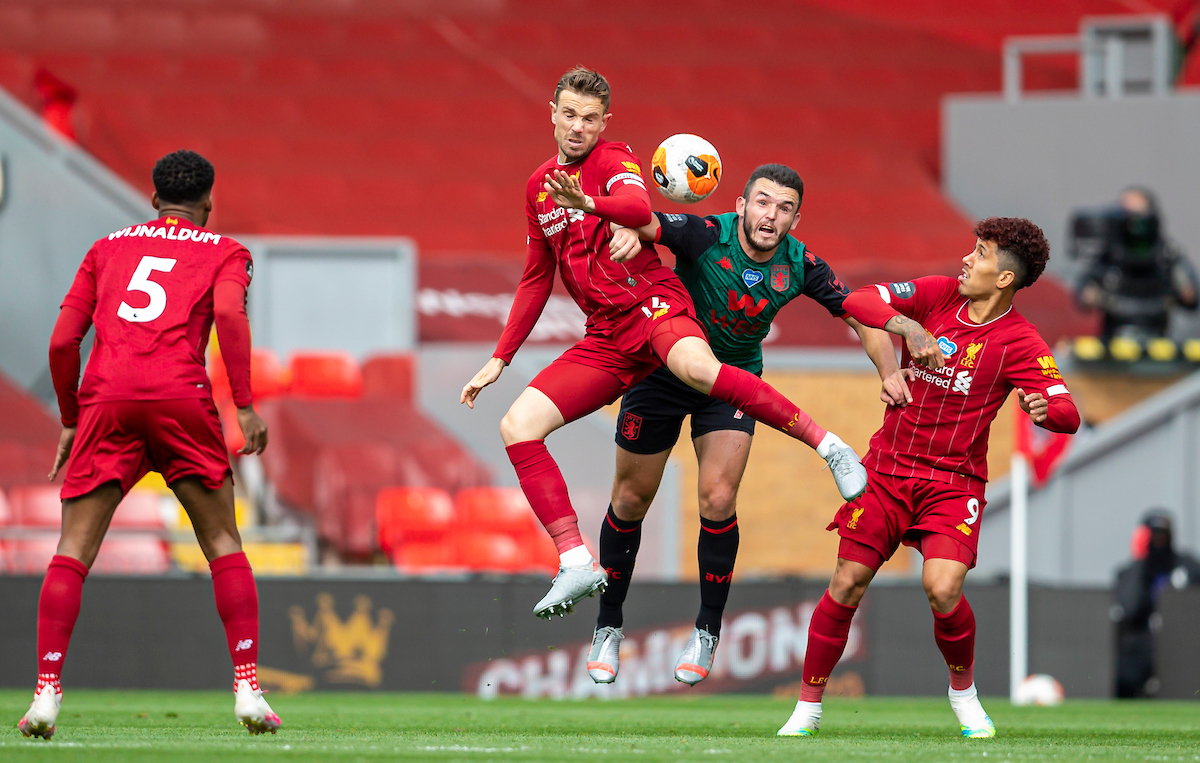 Hendo: 7
See above and times it by about 10. There is a huge tempo issues when he isn't there.
Firmino: 7
He just nits everything together, doesn't he? The difference between him and Div in that central role is vast.
Curtis Jones: 7
Haha. Mad that, init? Imagine being him. New contract yesterday, goal today. What's going on tomorrow?
---
"It is the old normal in the new normal."

"The Reds are back to winning ways. Lovely for Curtis Jones…"

📱 Subscribe here for all of our immediate reaction to the Reds' first win as Champions 👉 https://t.co/XZAK9veWt7 pic.twitter.com/G4LffJNYT4

— The Anfield Wrap (@TheAnfieldWrap) July 5, 2020