THE problem with doing these ratings for any period of time is that there is a risk you will run out of things to say.
I mean, it's not so much a risk as an absolutely nailed on thing that happened about six months ago but, you know, we are where we are, maybe you haven't been paying attention.
I don't know how many times I've done ratings against Burnley but I'm fairly sure I have made the same joke about Dychey's rig out every single time? You heard it? The one about him always wearing the same gear?
Things Dychey would do while wearing his Burnley rig:
Watching Burnley get strangled by the red machine.
Going the beach. Absolute sandcastles, tie tucked over his shoulder.
Eating his tea. Not arsed what it is. Big bowl of spag bol, flicks of tomato going everywhere, not a drop on his pristine 16" collar fella.
Washing the car.
Hoovering. Got a belter vision of him in the house like Freddie Mercury, dancing round, wanting to break free. Giving it bifters with his tie.
Alisson: 7
They are good at what they do on the corners, Burnley. That fella there acting like a massive big human shield. Not doing enough to be a foul but just enough to do your head in, stop you controlling your space. Does really well a few corners on the run first half. Couldn't do anything for the goal. Not a great punch for the one against the bar.
Neco Williams: 7
The switch when he was boxed in first half was Trent levels. The biggest compliment really is that there is no real drop off in The Reds' performance when he played instead of Trent, and Trent is one of the best in the world. He's tricky as anything on the sly.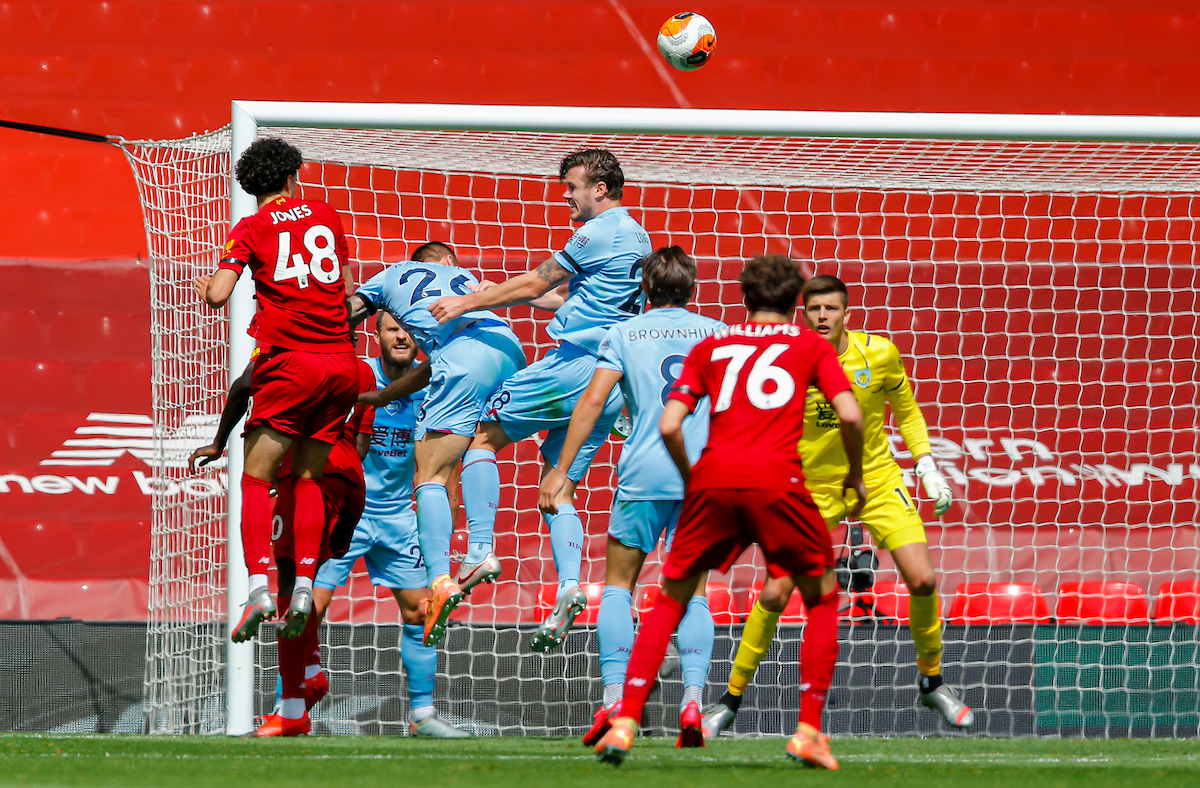 Joe Gomez: 7
Some ball for the chance in the first 10 minutes. The better of the two centre halves today and that takes some doing, really.
Virgil: 6
Not at his best today but still boss. Should he maybe do a bit better for the goal? It's a great strike like but should he be a bit closer?
Andy Robbo: 8
Great start, overlapped a few times down the left and then plucks a bullet header out of his arse pocket when everyone is thinking he's his sending it back across for a tap in.
Gave it away trying to switch the play which led to a flurry or corners and them boxing us in for a bit. Ended with Sadio getting the ball off a throw, back to goal on the edge of his own box, beating a few men and pinging one to Robbo, end to end, which nearly ended in a tap in. Brilliant play.
I don't understand how the pen wasn't a pen. I think I might be missing something.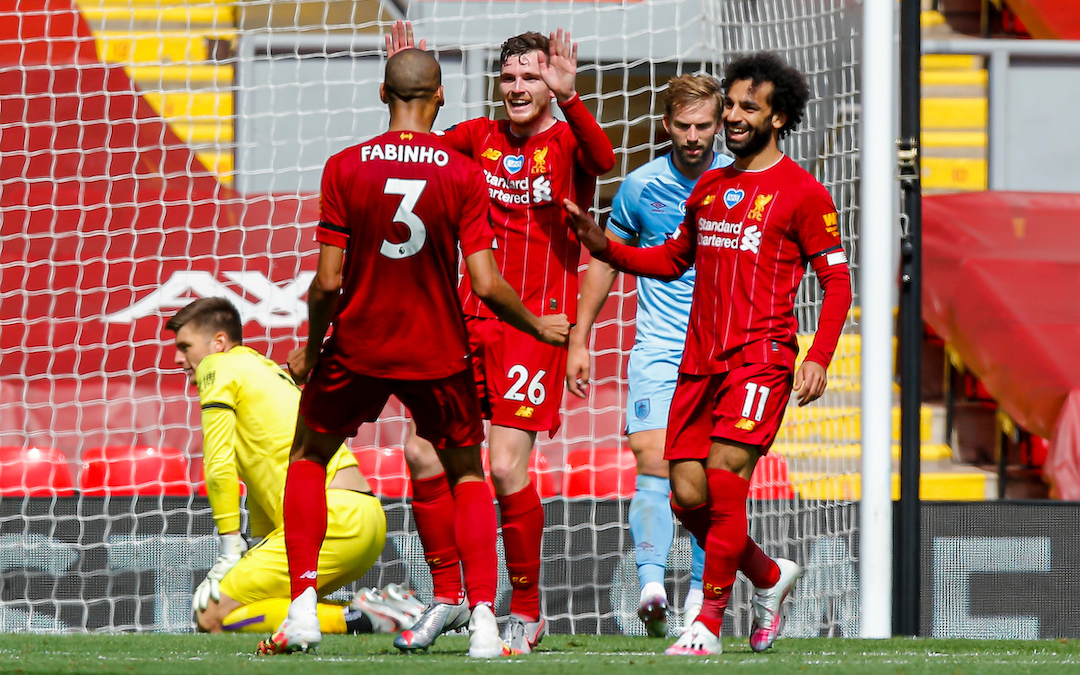 Fabinho: 8
The ball for the goal. That little floated one is his to keep now, isn't it? Gets to take it home for keeps. His reading of the game, where to be, when, is second to none. Great all game.
Gini: 7
Played well, Gini. Got elbowed in the grid.
Curtis Jones: 8
Started really well, confident as anything. Should maybe have scored with the one he took a little bit too long on. Had a little mad five minutes where he tried to do a bit too much first half and gave it away a few time on the spin. Got back into the swing of it after that.
Unlucky again second half when we broke and he smashed it near post. Done brilliantly to win it in the first place to set the break up. Maybe should have done better but he gets involved in a fair few chances for one of our centre mids.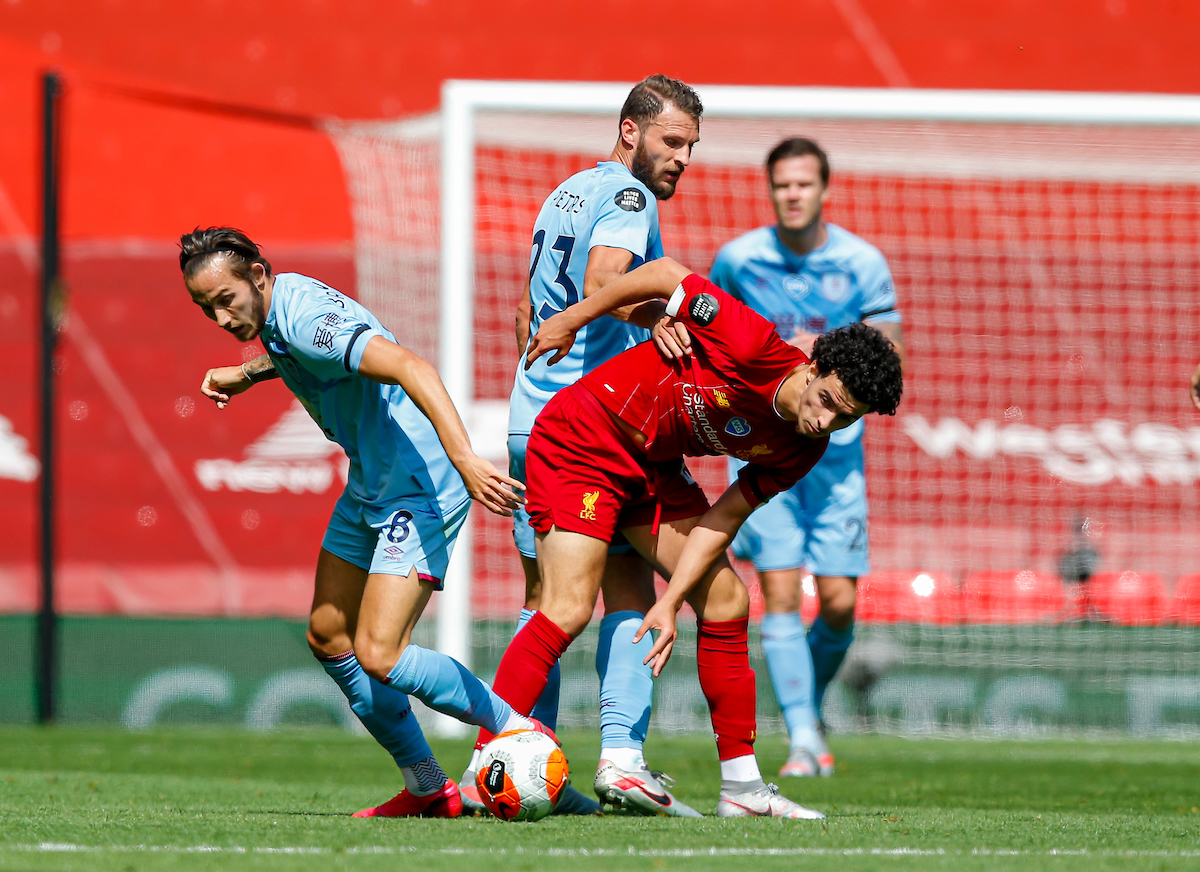 Sadio Mane: 7
He's just so good, isn't he? His strength, ability to beat a man from a standing start. That chance in the last minute of the first half, makes half a yard, unlucky. Fantastic. Stopped trying to play second half and started having shots from anywhere, which was very unlike us really.
Mo Salah: 7
Looks so sharp at the minute. Unlucky with the volley which was a good save in fairness, but should do better with the one where he tried to go back across the keeper. Desperate for a goal first half in a boss way. Skied that second half, didn't he? Looked at the pitch. I would as well.
I do like the rule that you can wrestle Salah in the box if you want. It's a nice touch, keeps it interesting. The tackle from Bardsley was a fucking coward's tackle. Next time the ball went near him he should have been 3ft in the air, the fucking rat. Should have scored again last minute. Just tried too hard to make sure.
Bobby Firmino: 7
His touches are so deft. Ball dropping out of the sky, kills it no bother. Lovely movement. Would like him to score to shut everyone up about this hasn't scored at Anfield bollocks. So the friggin' hell what? We have just won the league, there.
The little almost toe poke to set up the Sadio volley. Unreal. Unlucky for the one off the post. Them little scuffed ones.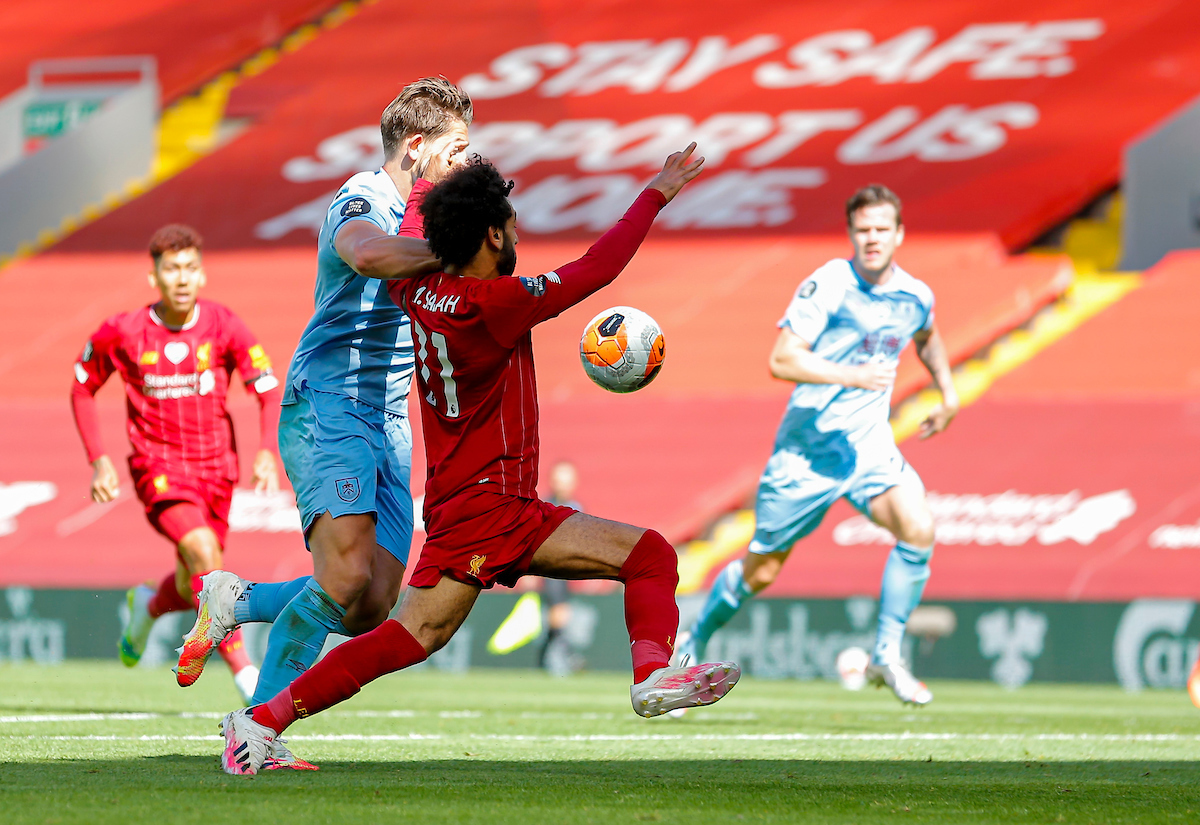 SUBS
Trent:
Come on and shanked one into The Kop first touch and twatted one and forced a good save with his second. Great cross for the Salah chance last minute.
Naby:
Looked good again, didn't he?
Chambo:
Was good when he came on.
---