I WANT to live to be 103, like Vera Lynn.
I'm going to live my life like that's a done deal. I've survived a 30-year Liverpool title drought and I reckon I've got it in me to survive two more lengthy famines.
I used to fret that I may never see The Reds at the top of the pile in my lifetime again. It has been a lifetime of sorts; since 1990. I was a youth then; 23 years old, with hopes and dreams and no doubts that Liverpool would go on forever. I'm 53 now, no spring chicken, but I'm living my best life, as if I'm only at the halfway mark. I want to exist long enough to see a Liverpool side finally take on that team from Mars that Bill Shankly prophesized about.
They say 'seize the day'. They say 'live every moment as if it were your last'. I say, live every moment as if you are secure in the knowledge that your path, your chosen way of life, will suffice to see you reach the ripe old age of 103. I say, relax in the present, do not be burdened by bucket list panic, by fear of missing out. You've got ages.
Of course, I live in constant fear of death, but I'm learning to settle my mind to a compromise. Like the hope that Liverpool would win the league again, I'd given up on my sci-fi loving dad's pledge to me, as a child, that one day they would find the cure to 'old age' and something akin to eternal life would be possible.
He used to say to me wistfully: "the cure will come too late for me Rob, but I think you might make it". He's since revised this shout to: "I think your children's children will live to be over 200". In turn, I've adjusted my desire for immortality to a commitment to myself to make it to 103.
I must stress that 103 isn't the goal. There's no great party to be had at reaching 103. As Vera Lynn discovered, you're as good done before the last guest leaves. The ambition is to find a peace whereby you truly can convince yourself that reaching 103 is your destiny. You can then enjoy each day without undue panic about the clock ticking down too swiftly.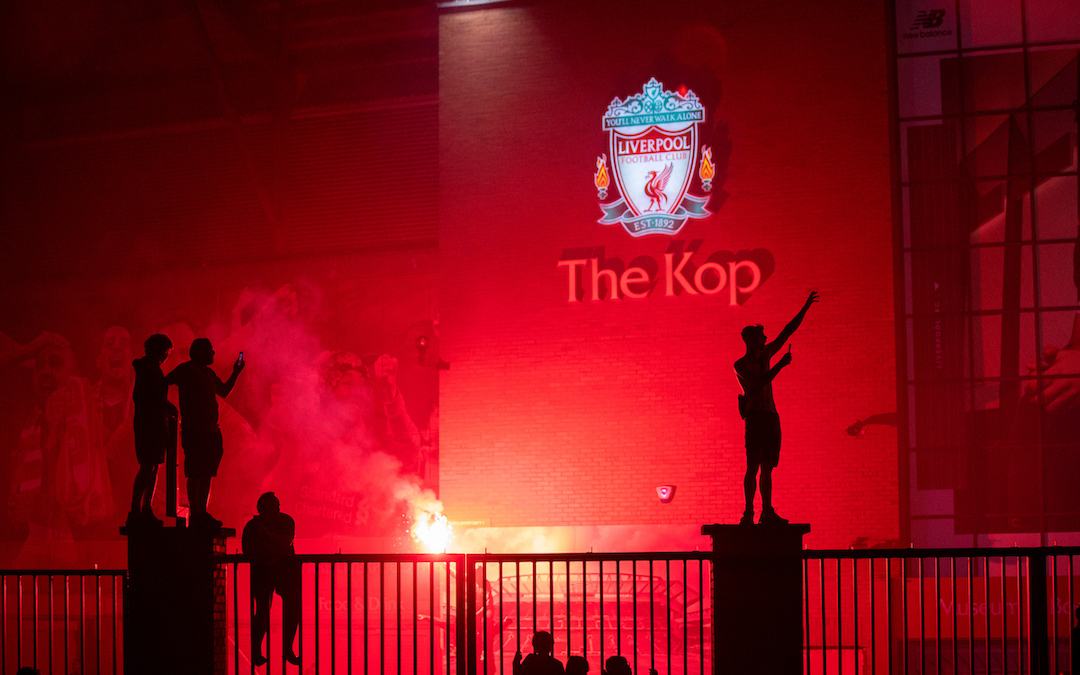 I was at one with my Liverpool being the Liverpool of the past 30 years. That rollercoaster ride of a team. That slightly fatalistic sad project, that would occasionally threaten to touch the sky but then float back downwards to settle again in its cradle of default mediocrity. I'd gotten comfortable with the fruitlessness of the whole enterprise.
Then Klopp happened.
Jürgen has been with us for five years now but he still feels brand new. I knew winning the league, when it came, was destined to seem a touch anti climatic. It was wonderful despite this, though. I hadn't bargained for that.
Klopp had prepared us for how we might feel. His statement that we would have our parade, one day, some day, was a signifier that the big celebrations don't have to be things only to be enjoyed in the frenzy of a moment, but joys to be savoured and luxuriated in.
I'm also enjoying the sense that Klopp and his team are already mentally moving on from their greatest glory. They are all talking about the future in hushed but determined tones. I hear echoes of Ronnie Moran tossing title medals from a cardboard box to a title-winning Liverpool dressing room in the 1980s. "There you go lads, you got the job done, but tomorrow we start again," or words to that effect.
The winning of next season's title starts now. Manchester City at an empty Etihad is a chance for Liverpool to put on a champion show, to move closer to a record points haul. But, above all, it advances the team's readiness for its next challenge.
Listening to Klopp basking in title triumph last Friday, he sounded like a man unconcerned with the fripperies of record breaking. Jürgen would clearly love his boys to smash City's 100-point record, but he's not going to let it define a season that has already been perfectly articulated.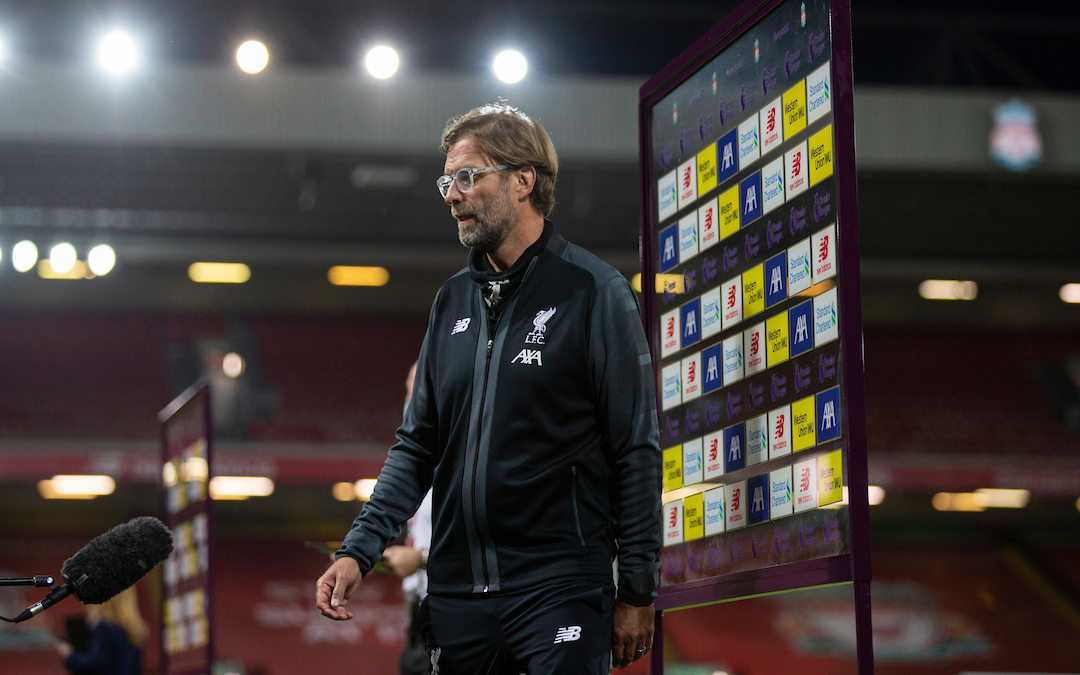 Pep Guardiola's vanquished City are, in their own way, caught in something of a limbo of their own. The remaining seven league fixtures are not to be particularly savoured by a side who will finish in second place come what may. Guardiola will tell his players that they must be the team that wins the restart. He'll want them to finish the season looking strong. Stronger than Liverpool.
His wider reality, though, is he desperately wants and needs to win a Champions league competition that will resume in August. He would trade seven straight league defeats now for that prospect.
Form is not readily turned from off to on though, and City's immediate objective is to find a rhythm that they can maintain into the resumption of European competition.
There's no hiding it, but this City v Liverpool clash is the least meaningful in recent memory. The Reds are in celebratory mood though, and it would be sweet for us to keep the party going. Our performance against Palace was electric and we're eager for more of the same.
The safe money is on Klopp starting with an unchanged team. Guardiola typically selects more conservative lineups against Liverpool and he'll see not losing this game as his immediate priority.
It could go either way, Fletch – as the man said. We could see a cautious shadow box of a match or we could see two heavyweights cut loose and entertain. Either way, our hard work is done and we should really just take it all in our stride.
It may not be like this forever, but we should live it as though it will be.
Predicted 11: Alisson; Trent, Gomez, van Dijk, Robertson; Fabinho, Henderson, Wijnaldum; Salah, Firmino, Mane
---