IT'S funny, init? How close these games are, can change in the blink of an eye.
On top, flying, 3-0 down, should be 2-0 up. Salah against the post, Mane's header. Numerous breaks come to fuck all, concentration goes to shit and you are fucked. Fuck me.
These are a good side, one of the best, you can sniff blood out like a shark. Went a bit ragged for 10 minutes, got exposed. People trying to do a bit too much, a little out of shape, overcompensating, easily done. That said, imagine if we had got beat by Palace and this was happening. Fucking hell, I'd be in the river.
If someone had offered us the amount of dispossessions we forced in their final third before kick off, we'd have snatched their fucking hands off. Ridiculous amount of waste in the final third and not great without the ball.
Pep:
Strong head shave. Better than his Anfield 'I'm in the middle of a really intense mental breakdown worrying about The Reds' week-long wool growth effort. Questionable hoody. When I say questionable, I mean shite. Can't be wearing school shoes with weird combat fellas, lad. You look like a fucking headcase. Where the fucking hell has he got them from? They must have took some wearing in.
Their keeper gives me the willies as well, mind you. His fucking big neck, like a gymnast's torso. Could kill a man with it. Properly suffocate them, like an anaconda. They proper love Oasis too, don't they? I mean, it's on nonstop. Wouldn't that do your head in? Fucking hell, its like Virgin radio. And Kyle Walker, looks like he cut his hair with a lawn mower. Jarg transplant, that. Get your dough back.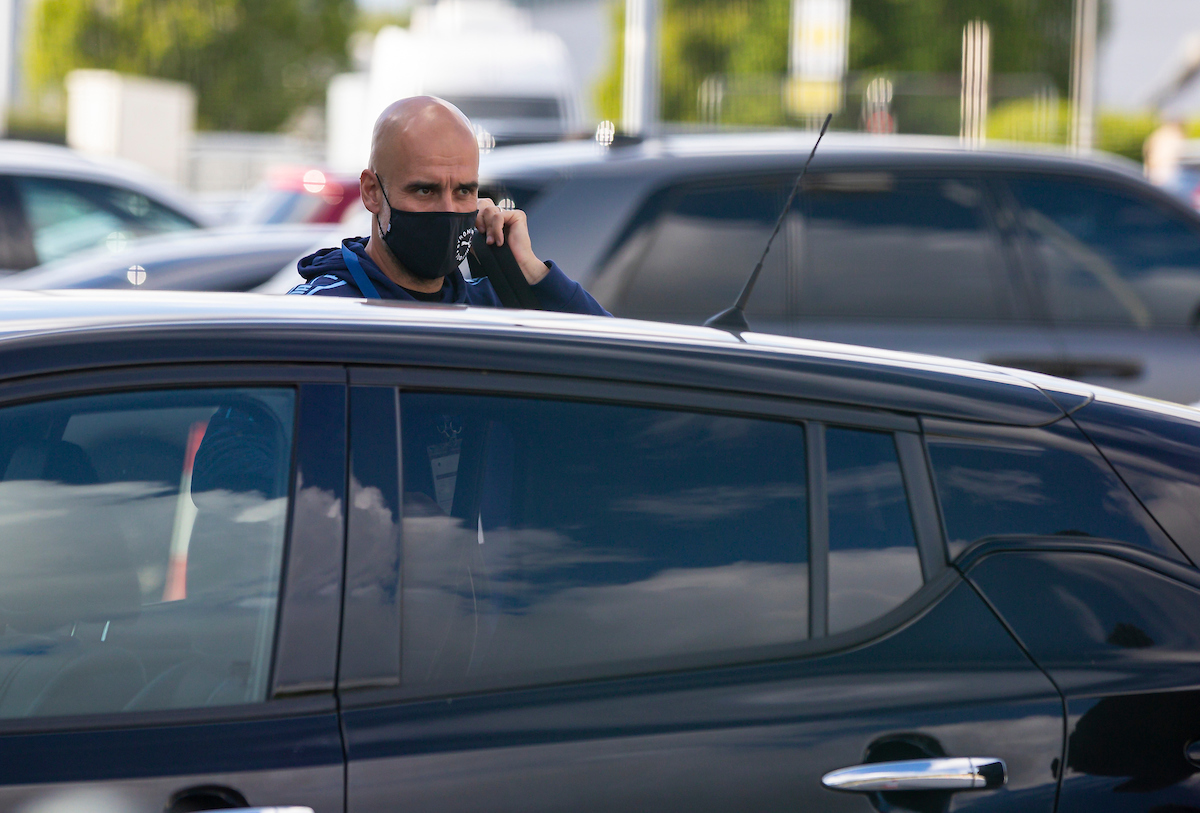 Alisson: 6
Couldn't really do much with any of their goals. Wrote this before full time. Can't be letting that last one in. Hang on, must have knew it was handball.
Trent: 5
Played well first 20 minutes, then started to get dragged around. Unreal throw in at the start of the second half and then went backwards from there. Looked like he had had a big week.
Joe Gomez: 5
Bit too tight, wasn't he? Was fucking obvious what Sterling was after. What the fuck is Sterling going to do on his left foot there? Ali was on his toes as well. Shame that, as The Reds were having the better of it. Started the rot, really. Everyone's heads went to bits most especially his own. Dragged at half time. I'd smash the changies up and fuck off. Not sure he should have been taken off really as it weakened us, all told.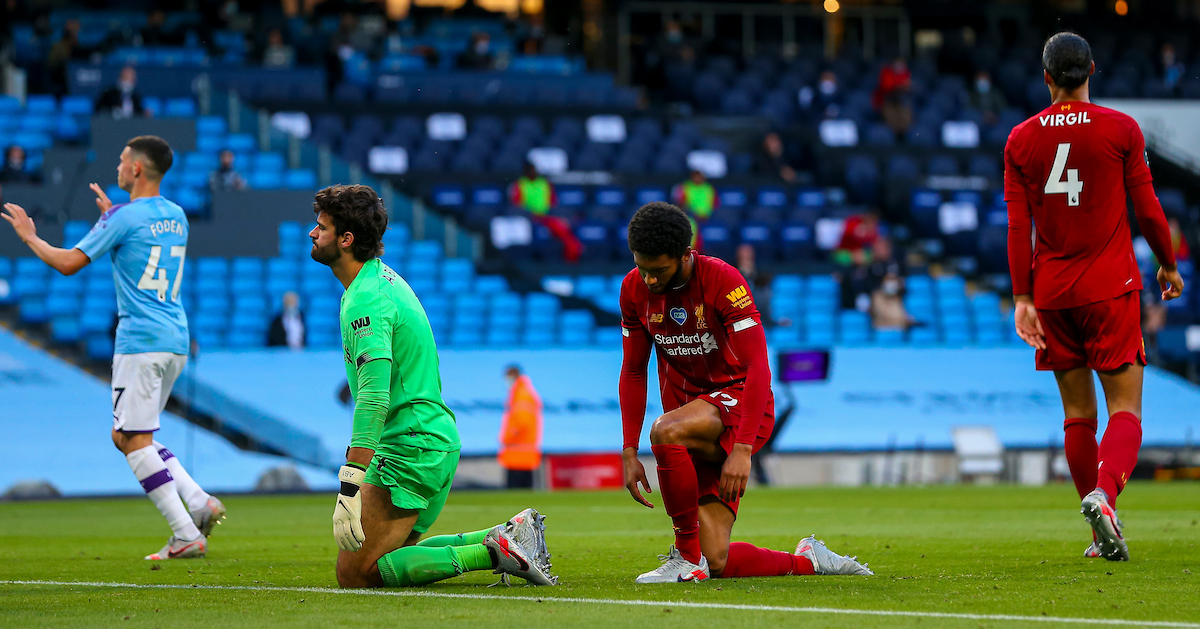 Virgil: 6
Start of the second half, he looked like he wanted to strangle the whole team. Does well to clear that one off the line. Wasn't really involved weirdly, aside from the odd block. Was an odd game.
Robbo: 5
Great block on De Bruyne first 10, but after that mate he was all over the show. Crazy for the third. Like a cartoon dog after a string of sausages. Better second half.
Fabinho: 7
Played well. Good first half, good second half. Missed him in midfield.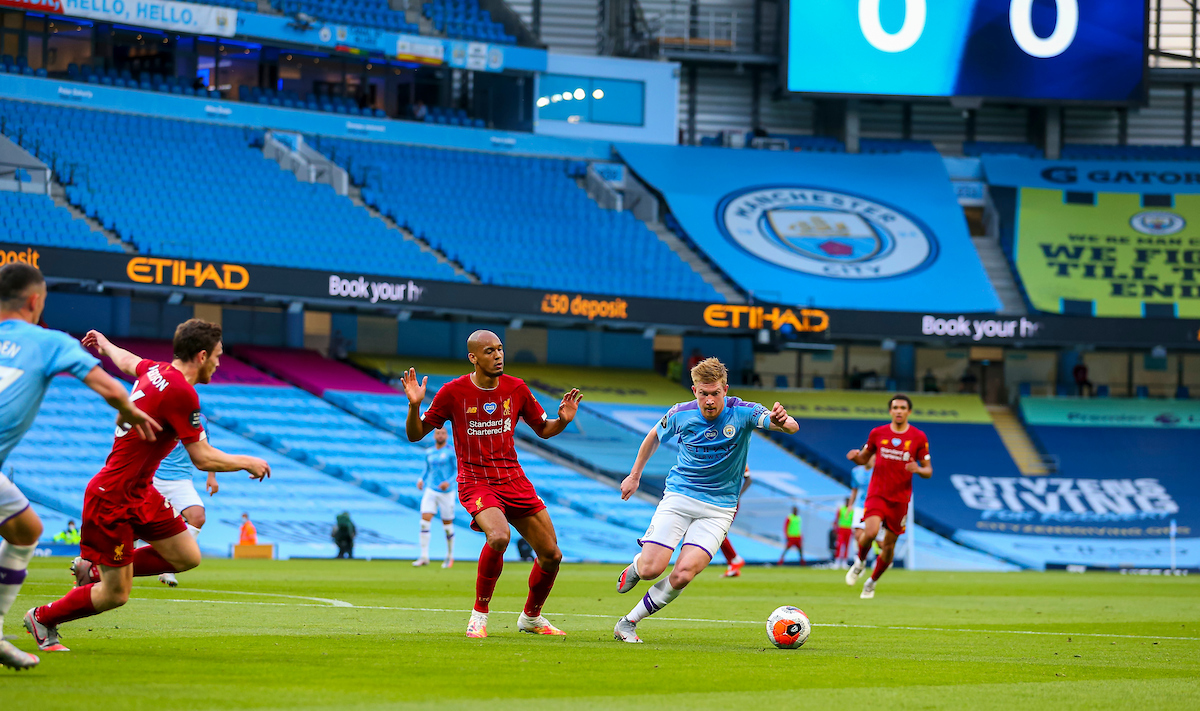 Henderson: 7
Belter 'it's a fucking foul' to the liner. When you're right, you're right. Had a lot to do second half once Fabinho went centre half. Like the whole fucking midfield to try and box. Played really well to be fair, looked a tad unhappy. When I say a tad, I mean he might twat all of them on the bus on the way home. Him and Virgil, tag team. Like the Legion Of Doom. Him and Sadio our best players.
Gini: 5
Played well first half hour, then gave that one away for their second. Sloppy. Can't do it. These are too good. The Reds were out of shape and it was a goal. Didn't really get going again and it was no surprise he was took off.
Mo Salah: 6
Same as Sadio really, a threat all night. On another day he could have scored a few. Should maybe have done a bit better with a few. So unlucky with the one against the post, would have changed the game. No fucking way this goes the way it has gone if that nestles. Small margins.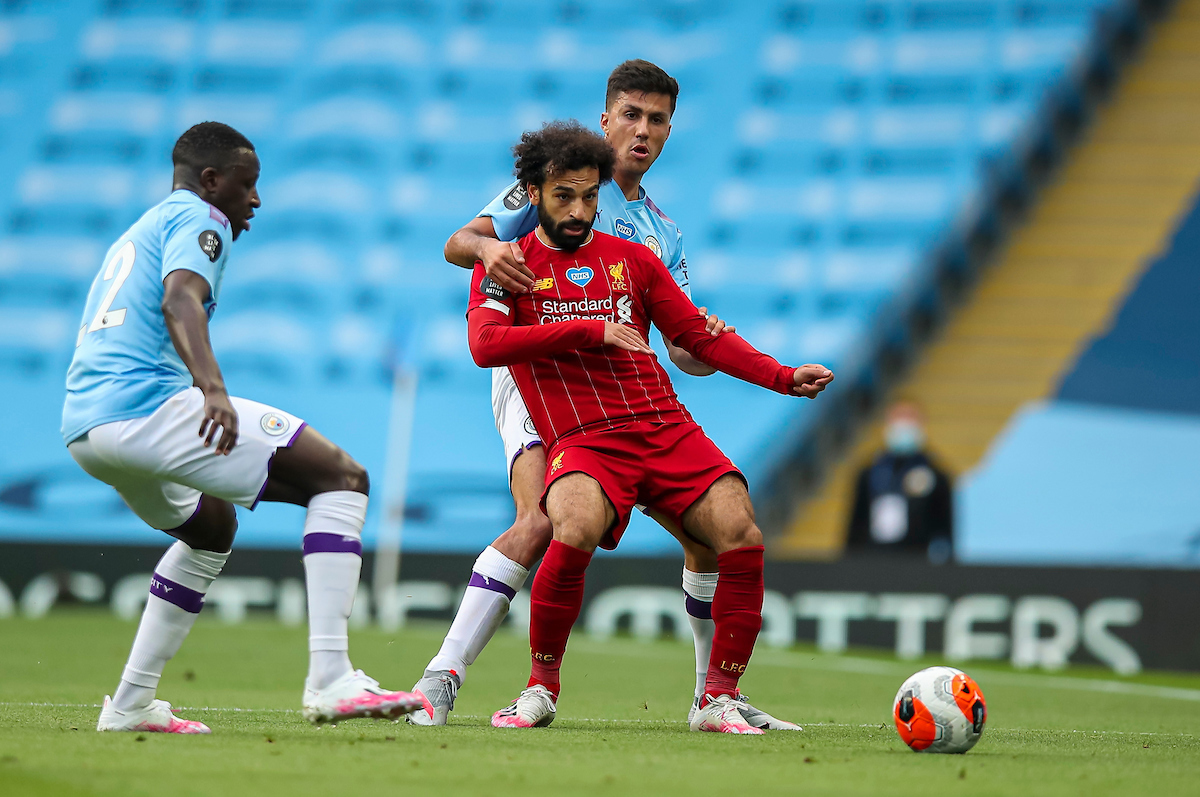 Fimino: 5
Does well first half an hour and then drifts.
Sadio: 7
Them runs first 20 minutes were carving them open every time. Should have done better with the header. The one second half where he just runs past the ball. Not our day. Kept making them runs all night. Unlucky not to get the pen, played pretty well all told.
SUBS
Chamberlain: 5
Come on and scored an oggy. Not sure taking Fabinho out the midfield was an overly sensible idea. Offered nothing on the ball and fuck all without it. Not sure he is very good. Did I say very? I might have meant any.
Minamino: 5
I like his movement a lot, you know. It looks really good. Not much end product to be fair, so far.
Neco: 6
Looks absolutely comfortable at this level, doesn't he? Which is really good.
Div: 5
Loads of running but ultimately he is a bit shite, isn't he?
Matip: 
Honest to god, out for the season with a strained toe. A fucking strained toe. What is going on in them fucking big sink boots? Has anyone ever seen his naked feet? No, didn't fucking think so. Like fucking ET's hands, lad. Got it in a splint made out of lolly ice sticks.
---