Alisson: 7
Good header first half. Love a goalie header that works. Great save near post first half. Bit sloppy with his kicking tonight at times. When I say a bit sloppy, I mean well better than all of our other goalies. Just not perfect.
Trent: 6
Mixed bag of a night for Trent. Looked like a piece of piss at times and then was getting caught on the ball.
Joe Gomez: 7
Plays well, some great blocks first half, but could he get tighter for their goal? It's a great block, but he is nowhere really. Actually just watched that back and he gets fuck all help from Trent. Struggled a little bit tonight with his positioning. Not quite at it.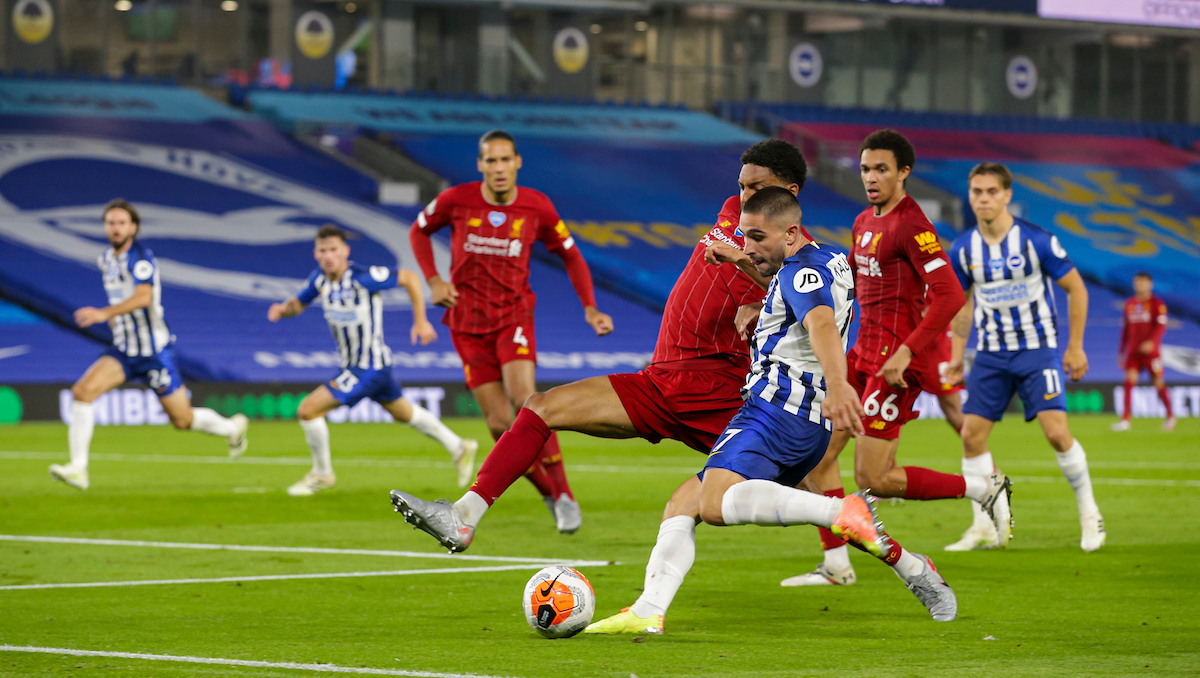 Virgil: 8
That one where they played one over his head and he sort of did a keepy up with his head while not looking at the ball and then stepped out with it. That sums him up. Loved the little "Joey, I love it" shout. Also when Connolly was in but was offside and Virgil just caught him up and tackled him anyway. Belter.
Neco Williams: 7
Some block after the Gini backheel set up for them. Looks good, doesn't he? Opened the pitch up. Great yellow to get. He was in, there. Got asked a few questions there, towards the end of the first half. Bit harsh to get took off, but Jürgen hates players on a yellow.
Henderson: 8
Hahaha, happy with the goal there, wasn't he? Proper roar before it had hit the back of the net and it went on for ages. Lovely finish, in fairness. Was all over the pitch tonight, Hendo. Filling in at left back, popping up at right wing. Funny injury, that. Hope it's just a knock and he hasn't jarred his knee.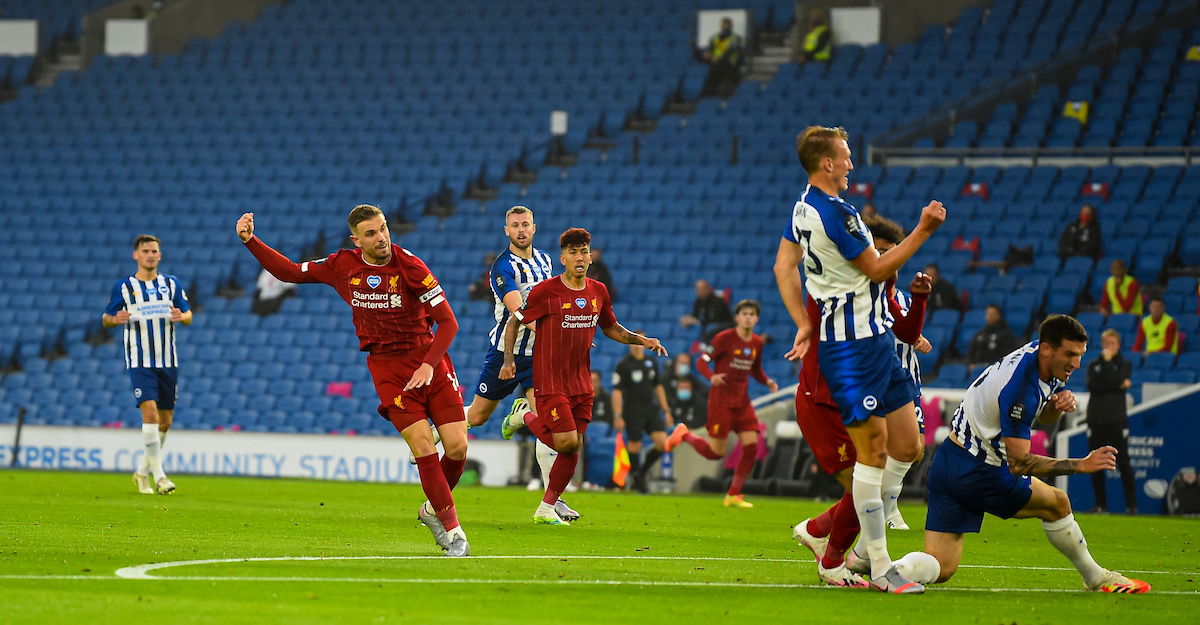 Gini: 7
One of them games where you know he is doing stuff that's important, but you can never quite see it in the flesh. Flashes of filling in, and keeping the ball and adding balance but you never really see it.
Naby Keita: 9
Absolutely brilliant for the first goal. The press is brilliant, makes up about 10 yards on their lad. Honestly, a bit arl arse on him really, against any other side he has got time for a touch and a little head up moment. Just lovely to watch. A joy to behold. Glided around the pitch, the little backheel when he looked trapped at left back. Brilliant tonight. The complete midfield performance. A shame he got took off, but probably just saving his legs.
Mo Salah: 9
Great finish for the first, dead easy. Up against Hagrid's lad all game. He is fucking ridiculously sized for a full back. Like he's playing footy with a squad of elves. Marking papa elf. It's like when Rafa played Crouchie left wing. Rafa. Too much, mate.
Has Mo had a go at his own hair, there? Looks a bit, well, wonky, doesn't it? Such a threat over the top. Looked dead fast tonight. Like faster than he has been in ages. Is that nonsense? That's probably nonsense. Great header and movement for the second and should have had a trick in the last minute.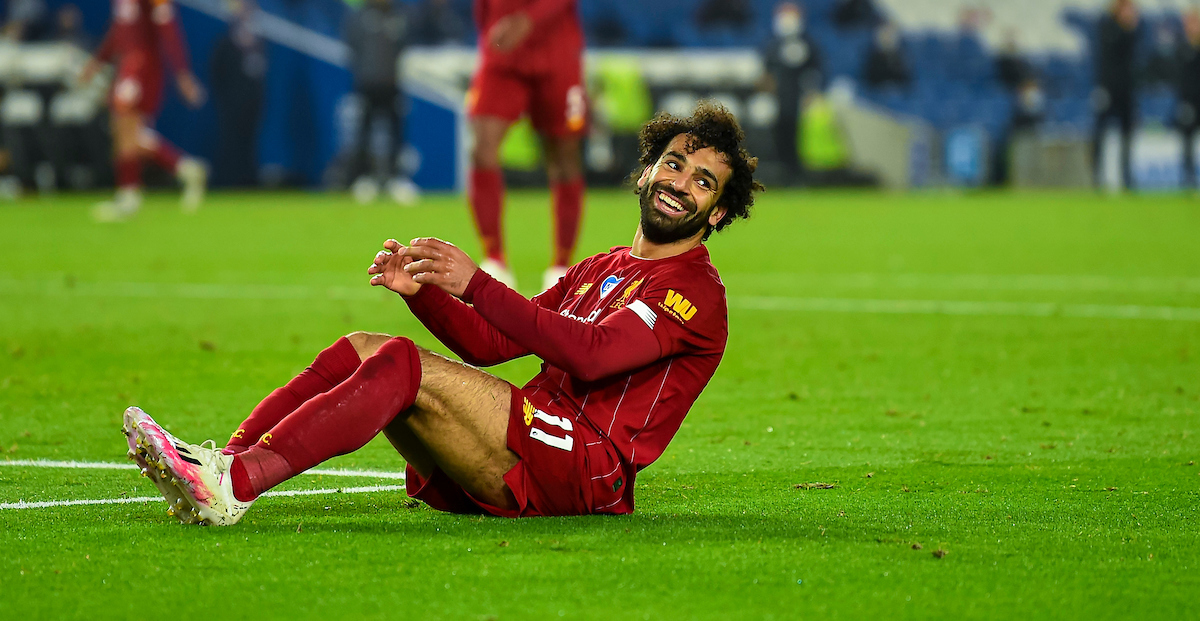 Bobby Firmino: 8
Brilliant awareness for the first goal in that he knew it weren't for him. I'd have been all over that, absolutely end up rattling Mo in half trying to slot bottom corner. Soz lads, 0-0 and a wounded Salah, half a leg. Just so good on the ball all night.
Oxlade-Chambo: 7
Thought he started really brightly, linking up really well with Bobby. Got a belter poke in the eye. They hurt, them. I played footy with a lad who, if someone marked him on a corner, which was every corner, he would poke them in the eye to lose them. Used to score loads from that little trick.
SUBS
Robbo:
Offered great balance down the left again and settled us down over there. Some great balls in.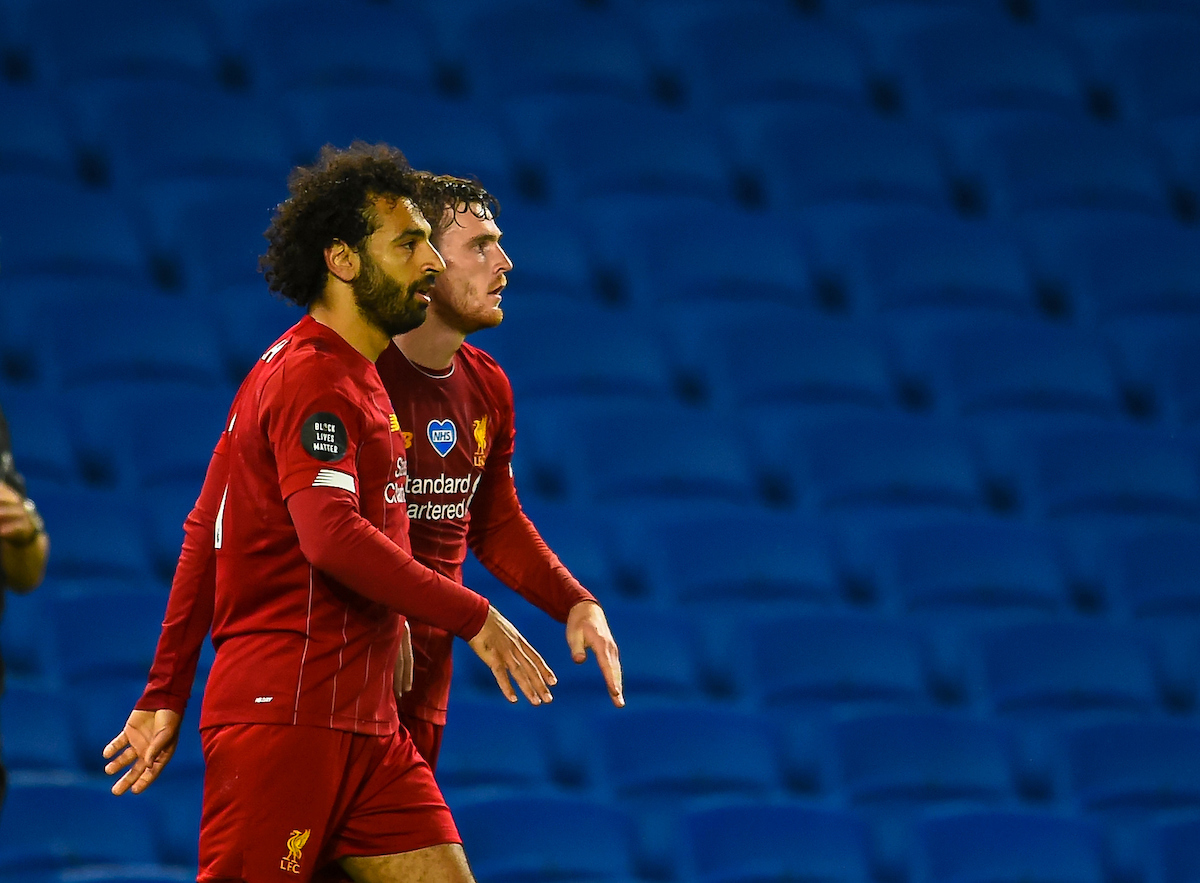 Sadio:
Come on and landed a slap in the chops to their best player. Is right.
Fabinho:
Come on and absolutely pinged a 60-yard through ball right into Salah's path. Is right.
Milner:
Come on and basically bladdered a load of their fellas with body checks. Was into it.
Taki:
Love his movement, love his work rate, probably needs to look after the ball a little bit more. Would like him to be boss.
---
"Mo Salah is a genuine Liverpool great.

"He underpins everything that makes this team so special." 🇪🇬👑

📱 Subscribe here after the Reds' 30th League win of the season 👉 https://t.co/XZAK9veWt7 pic.twitter.com/OrTdQiEeIb

— The Anfield Wrap (@TheAnfieldWrap) July 8, 2020