FUCKING ridiculous that first half.
Someone give me a shout when we are lifting that cup next week and when the new season kicks off. This is jarg this. Glitch in the matrix.
The extent to which I wanted to win this game at half time is fucking daft. Makes no sense. Wanted to smash the house up at 2-1. The whole time it was 2-1. Illogical fume, but fume nonetheless.
Honestly. Jesus fucking Christ. If someone had presented Dani Cebellas at our front door when he screamed and tried to win a freekick, I'd currently be jogging to Copy Lane to hand myself in.
"Hi officer, I would like to confess a murder. Yes yes, it was that fella who plays for Arsenal. I know this is illogical, we have just won the league, this that the other, but you can fuck off as well."
Alisson: 5
Fuck's sake. Doesn't happen often, does it? But even still. Fuck's sake.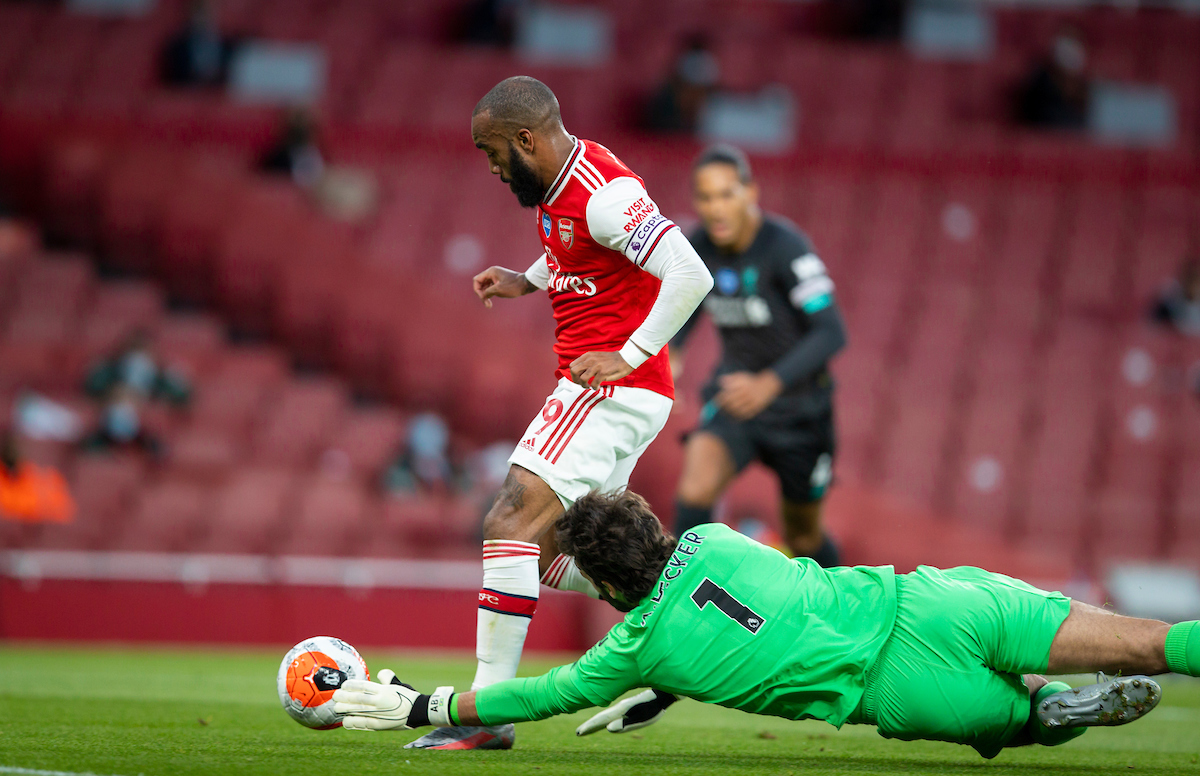 Trent: 6
Sky trying to get him sent off for the little tickle on Saka. I can't be doing with that fucking big co-commenting giraffe in a suit. Boring fucker. Lovely to pick out Mo start of the second half. Great disguised pass for the one Minamino might have had a pen. Fuck me, the pass last minute when he twatted it out. Nowhere near his best.
Joey Gomez: 7
I'd love to play against that little fucking jockey who booted him at the start of the second half. Our best centre half for the second game running.
Virgil: 5
Fucking hell. I missed their goal cause I was trying to explain how good he was to my bird when he stepped out and played them all off just before it. Proper offside bellend there, drawing lines on the telly and that. Made a cunt out of me there when I fast forwarded it and he had passed it to their lad. Sent us a bit west. Doesn't move at all while the second one goes in.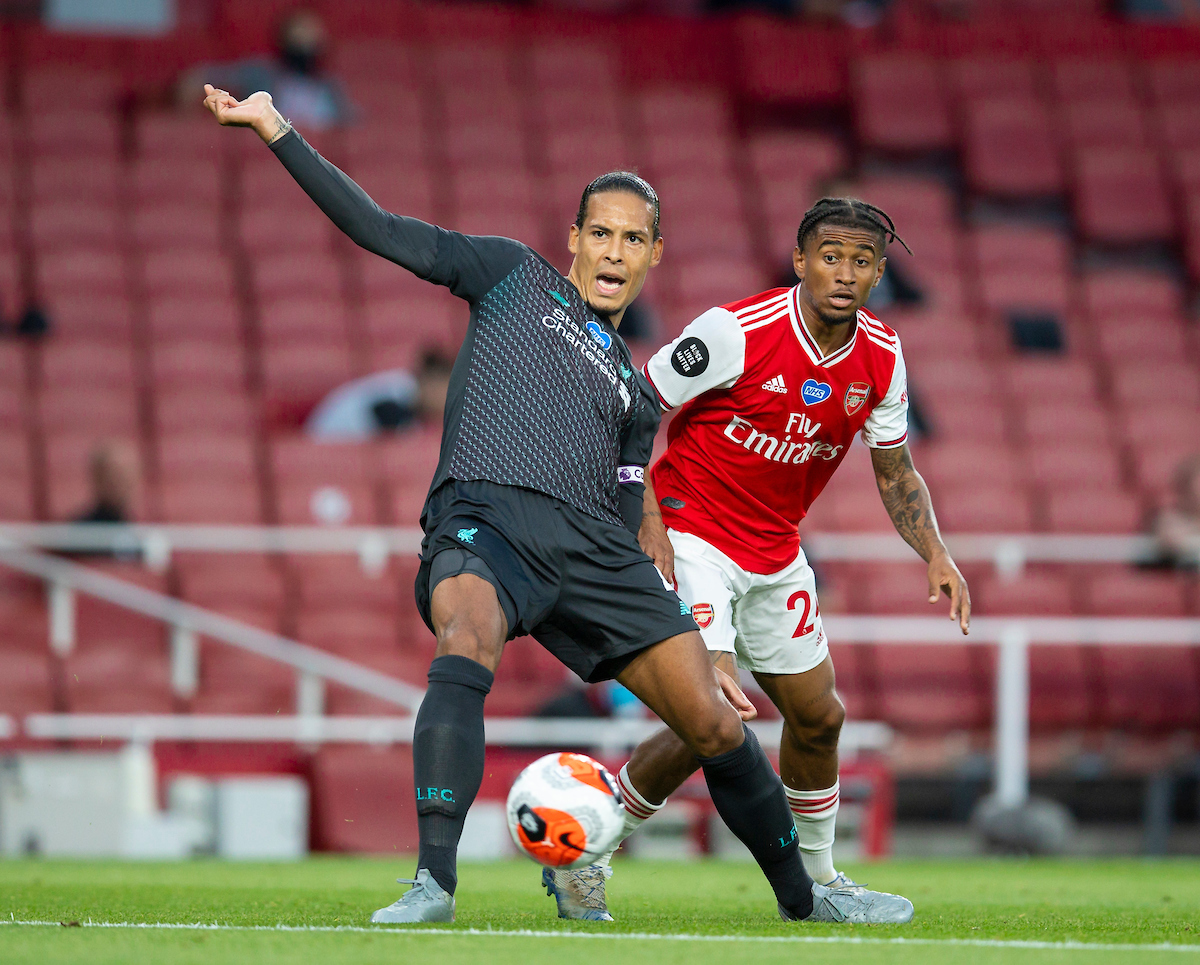 Robbo: 7
He is just so good for the goal. The run, the ball in. Pre programmed that. Like a recipe. Add one cup of overlap, to two teaspoons of Bobby Firmino dropping deep. Fold in a perfectly timed cross and slot the fucker. Delia-esque, aye. Went backwards a little bit after that, though.
Fabinho: 7
Not quite at his best with the ball today. Tried that little dink over the top a few times but his radar was well off.
Oxlade-Chambo: 6
Stretched the game really well from midfield first half, switching flanks to the left now and again, linking with Bobby. Does he do enough, though? I'm not sure.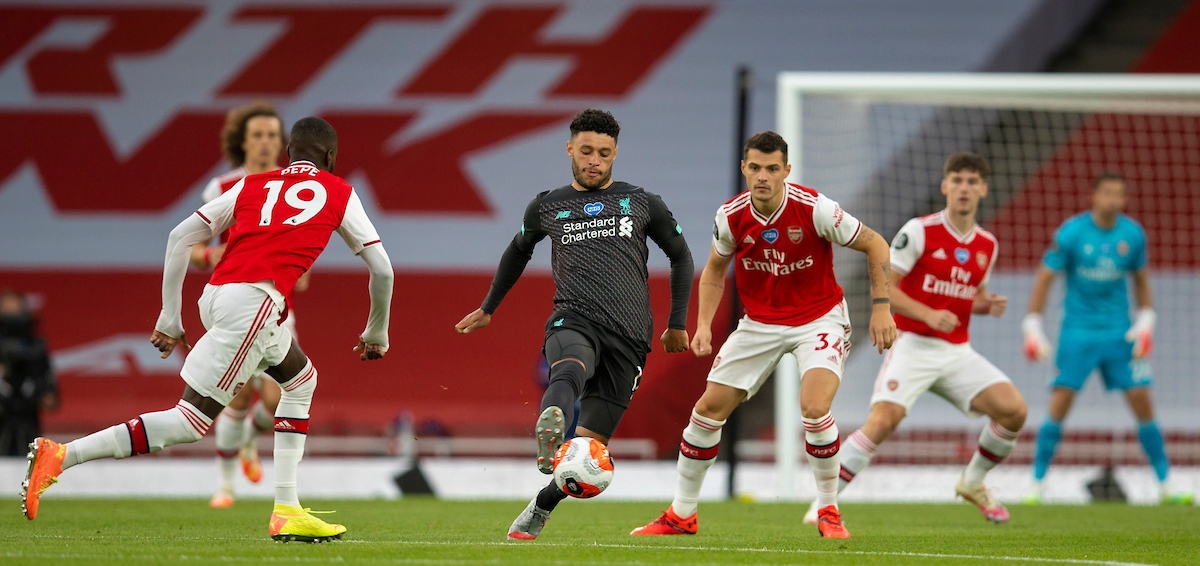 Gini: 7
Played well down that left channel. Unlucky with the header, good movement. Don't half miss Henderson, do we?
Mo Salah: 6
Lovely to work that one second half to get a shot off but got it stuck under his feet a little bit. Should score the header. Was absolutely tame. Wasn't at his best.
Sadio: 8
Brilliant first 20. Great play for the goal. Got involved with that quantity surveyor playing centre half for them for no apparent reason, instead of either legging him, ignoring him, or twatting him. He should have chose the latter option. Great ball for the Salah headed chance second half. Our best forward all night.
Firmino: 7
Funny the way he hit the post and laughed his cock off. Lovely positional play for the first goal. Just drops in, makes a lovely big space for Sadio to pop into. The 'Liverpool would be so much better with a proper number nine' squad think that's an accident. Imagine Harry Kane playing up there, lolling about like a fucking big tongue, blocking all our space never mind anyone else's. That said, drifted out of it when they strangled the space second half.
SUBS
Naby: 7
He was great when he came on. Boss feet, moved it well.
Minamino: 7
Would like him to be boss. Lovely turn and good effort just after coming on. Really bright before fading.
Shaq:
His hair has grown like cress on a window sill there.
Div:
Hmmm. Particularly enjoyed the dribble that resulted in him tracking back for ages and winning them a throw. Only bettered by his willingness to push people in the back when there is absolutely no need and the ball is in their box.
---
"Still Champions though, aren't we?"

📱 Subscribe here for all of our reaction to Liverpool's fourth League defeat in TWO SEASONS 👉 https://t.co/XZAK9veWt7 pic.twitter.com/YcbgtACqa8

— The Anfield Wrap (@TheAnfieldWrap) July 15, 2020