LIVERPOOL supporters have been truly spoiled this season.
We've gorged on a diet of wins and goals and have been league champions in all but name for months.
Wrapping up league titles early is not a new phenomenon. Just two seasons ago, Pep Guardiola's 100-point Man City team were playing for records from around February onwards. The great title-winning Liverpool teams of the '80s often had the main prize in the bag before the clocks went forward.
The reality in these and many other similar examples is that the finishing of the job, the applying of the coup de grace, is often a quite muddled and anti-climactic affair.
My 16-year-old self is still scarred by the utter fist the 1982-83 Liverpool made of getting crowned league champions. It was the legendary Bob Paisley's last season as manager, and the team were set to honour him on the back of a glorious procession of a league title-winning campaign.
With seven left to play in a 42-game season, the trophy beckoned. But The Reds managed to fail to win any of their remaining games, losing five and drawing two.
It was as though, just feet from the summit of Everest, that the expedition exhaled at the sight of the peak, sat down for a breather, and were never able to stand up again.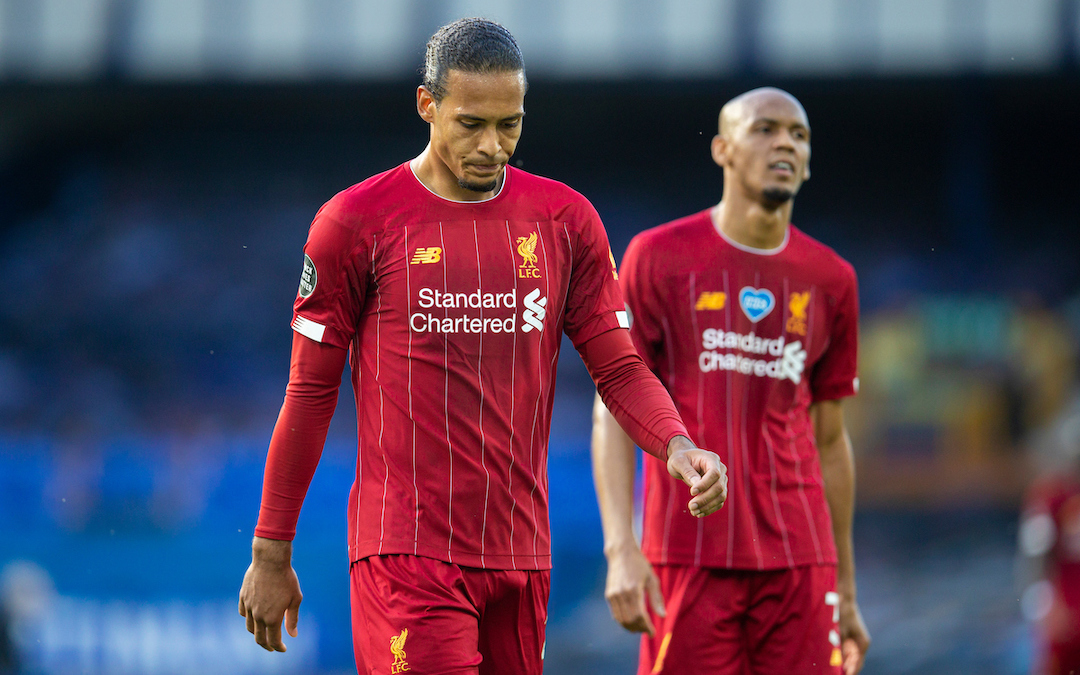 I was at White Hart Lane the day we were finally crowned champions, losing 2-0 to Tottenham Hotspur, but simultaneously benefitting from nearest rivals Man United's slump on the same day. There were no wild celebrations that night.
The league is both the best and potentially the worst trophy to win, in a certain sense. It is definitively the best because of the multi-stage ordeals that need to be faced to come out on top. It is the best for the sense of pride and fulfilment it brings, but the moment it is finally grasped can often be quite an underwhelming one.
Obviously there is nothing better than a league snatched at the death – as we experienced in 1985-86, and as Arsenal stole from us in the final seconds of the 1988-89 season – or than Manchester City's 'Aguerooo' moment. These instances are more exceptions than rule.
Liverpool have waited 30 long years to be re-crowned champions of England. It is fitting that we will finally do so as the result of a majestic season. Our 27 wins in 29 games before the break will stand as a record of its kind for an eternity. Now we must simply complete the job. That, as history serves to warn us, is easier said than done. Correction – easier 'to do in style' than would be desired.
The scruffy draw at Goodison on Sunday evening was perhaps a flavour of things to come. The Reds are top of this league by a million points because this set of footballers were able to concentrate and demonstrate an intensity that no other team in the country could live with.
Before the enforced halt, there was no title talk from within Jürgen Klopp's camp. Being champions was something none at the club would countenance talk of. To do so would be to divert, distract and potentially disrail.
The suspension of the season as the result of an unprecedented public health crisis changed mindsets at Anfield. Given time to breathe and reflect, the manager and his players began to concede that it was indeed inevitable that they would be crowned champions. It had become stupid to continue denying it.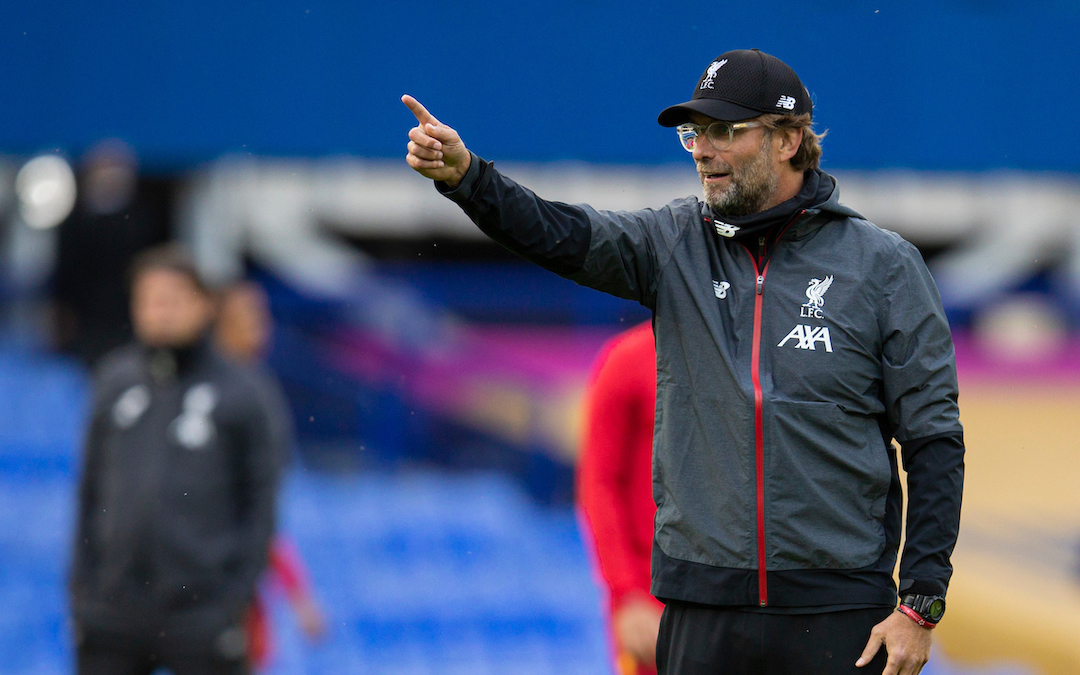 The odds on Manchester City overturning Liverpool's 25-point lead was in excess of a million to one.
Naturally this realisation plays into minds. It is not that it will necessarily breed complacency but it may strip the Liverpool team of that crucial two per cent of intensity, aggression and motivation that makes them the force of nature that they are.
No one understands this problem more than Jürgen Klopp. He is today at the peak of his powers and the pinnacle of his profession. The world knows that he is the best football manager in the world. The best manager in the world loves a challenge and he has one on his hands right now. He won't let the football public know that he knows, and he will certainly protect his players from a difficult truth.
Their job is done, but he must convince them that it isn't.
We want to see a vintage performance when Crystal Palace come to an eerie Anfield on Wednesday evening. We should take the shabbiest of 1-0s now. Jürgen Klopp certainly would.
The manager treated the restart opener against Everton as something of a warmup game, as exemplified by his starting 11 and changes from the bench. He may choose to see 'game two' as more like 'the real thing'.
At the back, an injury to Joel Matip will see Joe Gomez return. Andy Robertson will also be drafted back in, with Milner's hamstring strain ruling him out of contention. Robertson may not play for more than an hour though, having missed much of the buildup phase with an injury concern of his own.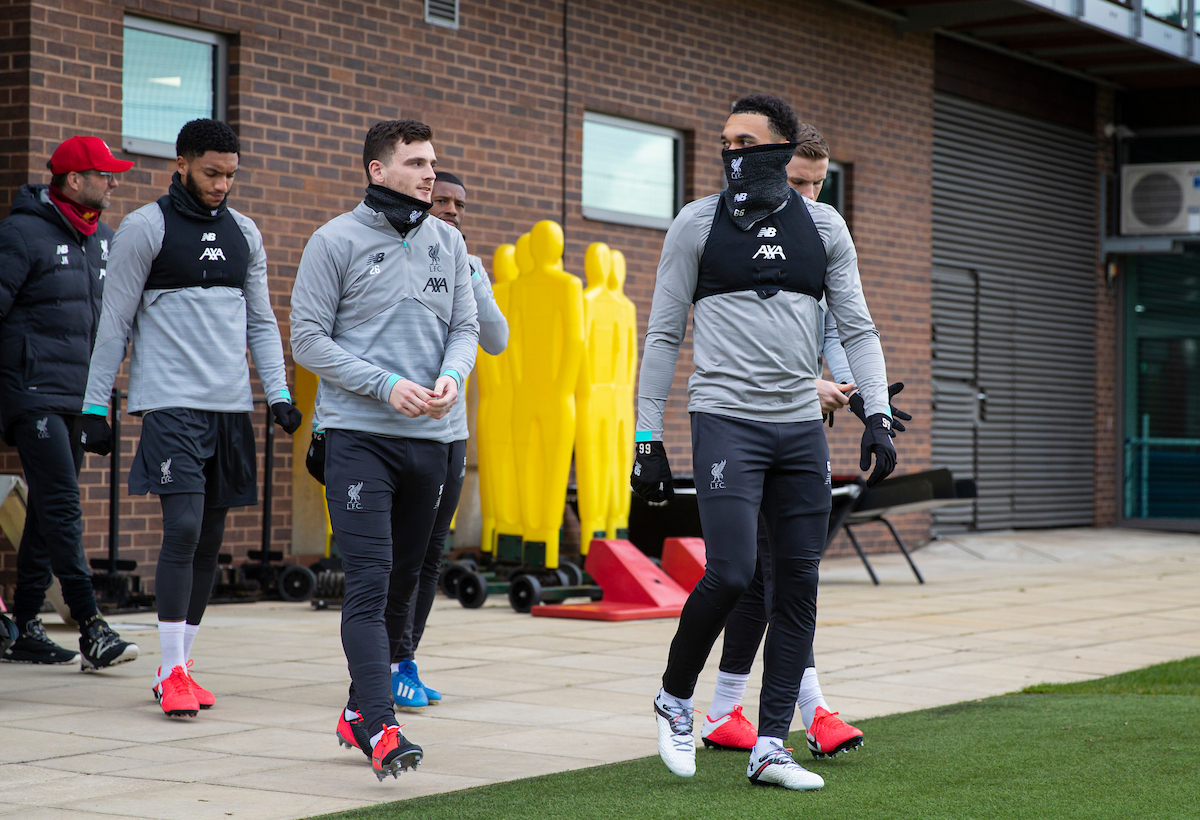 I think the impressive Naby Keita will keep his place in midfield alongside Jordan Henderson and Gini Wijnaldum. Fabinho and Chamberlain will probably have to wait to see action later in the game.
In attack, the world expects Klopp to reunite his front three, now that Mo Salah is fully fit. I've got a feeling he may hold back Bobby Firmino, to give himself an option in the game's last phase. This may give another starting opportunity to Takumi Minamino, this time in Firmino's 'false nine' role.
Crystal Palace will give us a game. They virtually always do. They will be buoyed by beating Bournemouth 2-0 , their fourth straight win. They are, near as dammit, the form team in the division. Palace boss Roy Hodgson will be without James Tomkins, Jeffrey Schlupp and former Liverpool man Martin Kelly through injury, but otherwise has a good selection to pick from.
As fans, we'd earmarked this fixture as a banker months ago. It is now clearly not that. Any kind of Liverpool win should be rejoiced in. We're in it for the release from tension for now.
It feels like we'll need to earn the right to party all over again.
Predicted 11: Alisson; Trent, Gomez, Van Dijk, Robertson; Henderson, Wijnaldum, Keita; Salah, Minamino, Mane
---