AS usual, Germany is leading the way.
The Bundesliga returns at the weekend, with all eyes not just on how they manage as the first major football league to resume following the (almost) worldwide halt of the sport, but to give the rest of us something to watch other than reruns of Euro '96 and Blue Square Premier 2007-8 season review DVDs, something I may have resorted to the other day.
It appears that the Premier League intends to return next month, which inevitably comes with mixed emotions. Great that we'll have fresh new football to watch again involving our teams (no offence Union Berlin, but you'll only be an early summer fling) but also coupled with concern that sufficient safety measures need to be in place and what that looks like.
Generally speaking, it has been soul nourishing to see the reset button that has been pressed on some aspects of society during this pandemic. Sections of the population have come together to show appreciation to the people who deserve it most, assisting the people who need it most, and demonstrating more consideration for one another in hard times.
That is not to say, though, that allowing your mind to wander onto far less important things, like football, makes you a bad person. You can clap for the NHS and also want to see Sadio Mane dancing through defences again, as long as everything is set up safely for him to do so.
Restarting football in these conditions inevitably comes with compromise, though, and one of those compromises is for games to be played behind closed doors.
There is no debate to be had. Of course it should be. It needs to be. It is a shame, but there is no discussion to be had otherwise.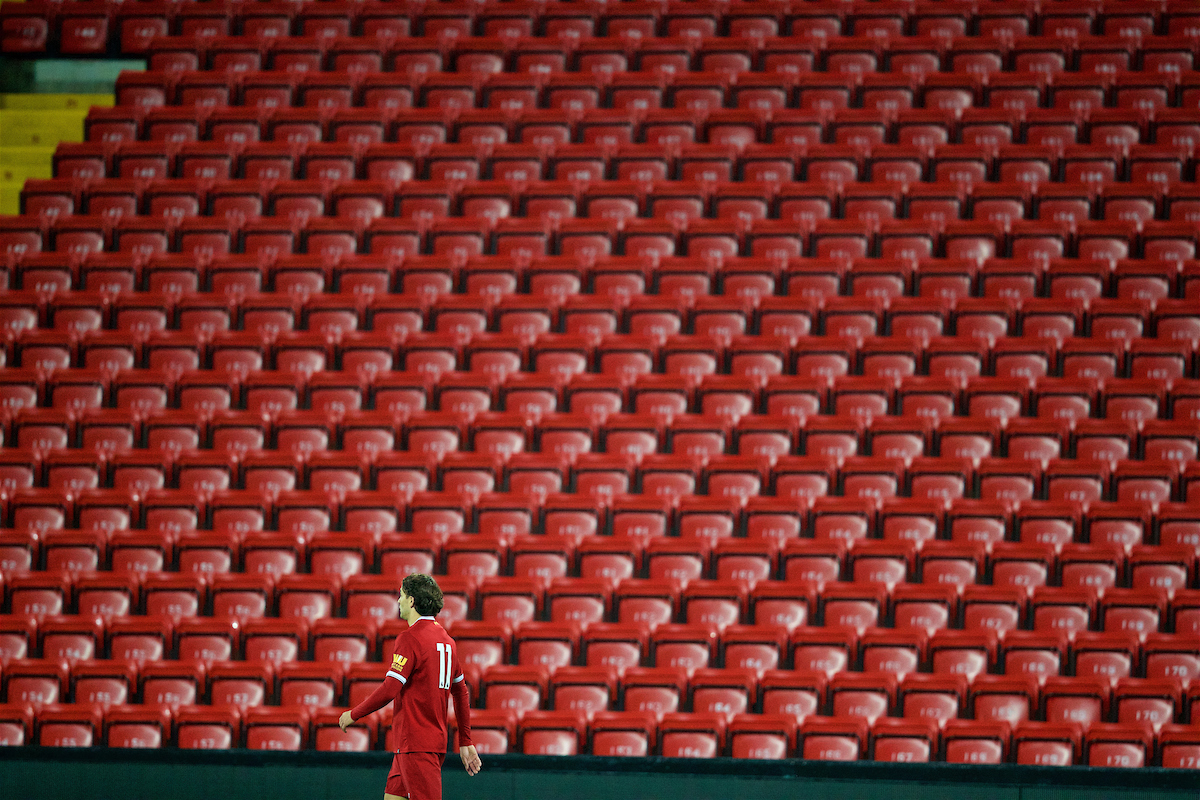 Some sports in the US have returned to empty arenas, including UFC at the weekend. It was a bit of a bizarre spectacle, hearing all the noises from the fighters and their corners clear as a bell, but once you concentrated on the contest itself, the lack of a crowd didn't really impact much.
There was a bit of a strange dichotomy seeing all the emphasis on wellbeing and safety, with everyone barring the fighters wearing face masks and rubber gloves, while in the octagon a fella was having his face rearranged.
In the Premier League, the atmosphere will certainly be missed for derbies, crunch games for European spots, relegation places and of course, when Liverpool clinch the title, but while it may be unsettling at first, I think we'll get used to the lack of crowd noise.
<insert cruel joke here about a club you hate never usually having an atmosphere anyway>
Football without fans is nothing, that is very much true, but as long as you are actually a fan of the sport and not just a fan of the spectacle of a big occasion, it shouldn't be an absolute barrier to enjoying the game in these circumstances.
As for the game itself, we might be surprised at the impact of no fans. There is the possibility that we may even see better football at times, with players not playing under the pressure of a demanding crowd.
You're always hearing about wonder goals being scored in games played behind closed doors or training matches, possibly because they don't have their own fans calling them shit every time they misplace a pass.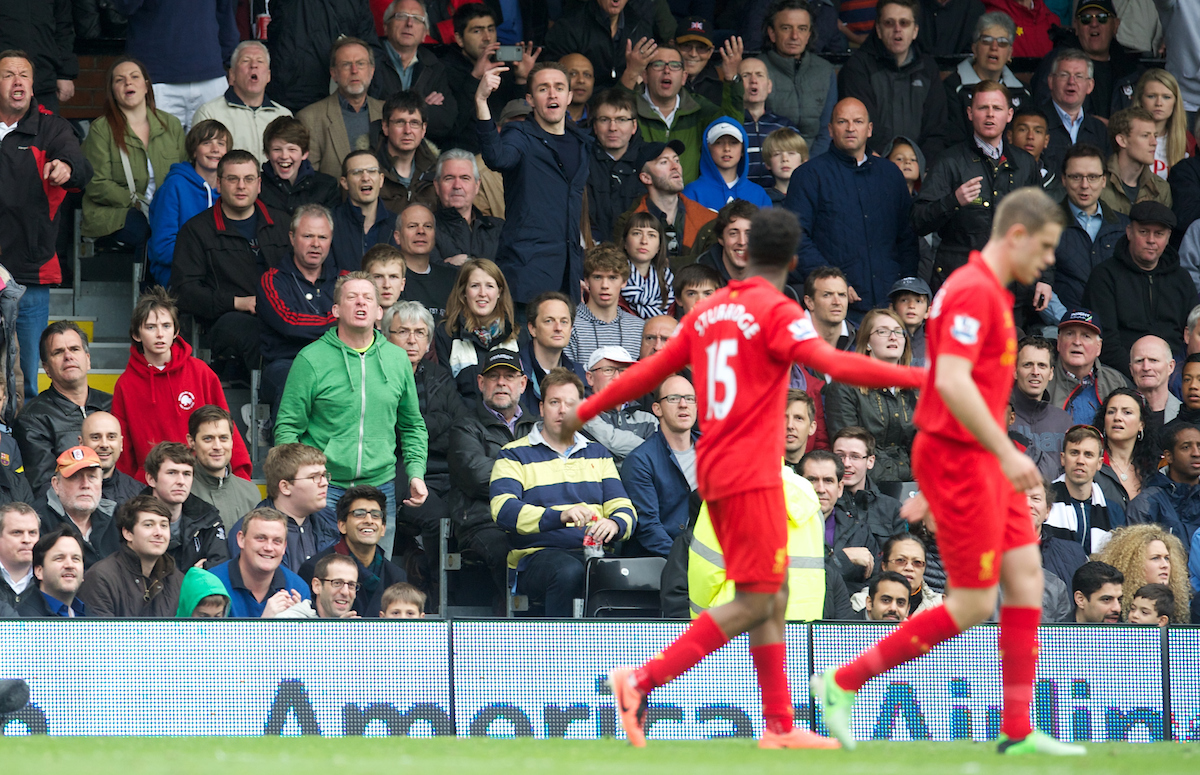 On the other hand, it'll probably also work the other way. If a team goes 1-0 down, they won't have the fans to gee them up, so in the main, the teams with the strongest mindsets will be the ones that come out on top, more so than they already do. This should play nicely into the hands of Jürgen Klopp's mentality monsters.
As for the neutral venues argument, I don't really know why either side feels particularly strongly about it, if I'm honest. The clubs arguing for it appear to be those who struggle to win at home at the best of times.
There also seems to be a lack of acknowledgement of the fact that, although you lose home advantage in some games, in turn, you don't have the disadvantage that comes with playing away in others.
However, the reason for making neutral venues a necessity in the first place is also a bit uncomfortable, with the implication being that football fans simply cannot be trusted. The risk that we'll all go and stand outside a football ground and look at the brickwork instead of staying at home to actually watch the game is apparently too great.
Some idiots may well do, but then that's true of all aspects of life. Some idiots will always be doing something (like the fucking Conga, for example).
As for the knock-on effect for next season, if we do indeed get back to it next month, things should be wrapped up by mid-August, and you would imagine that the players won't need much of a break after that given they've actually had at least twice as long away from the pitch as they normally get during this lockdown.
Should the 2020-21 campaign need to start late and there is a resulting fixture pileup, then in my opinion, the obvious solution is to knock the domestic cups on the head for a year. If it is safer to put off the start of next season by a month or two, then having a year off from the League Cup and FA Cup is the first sensible solution.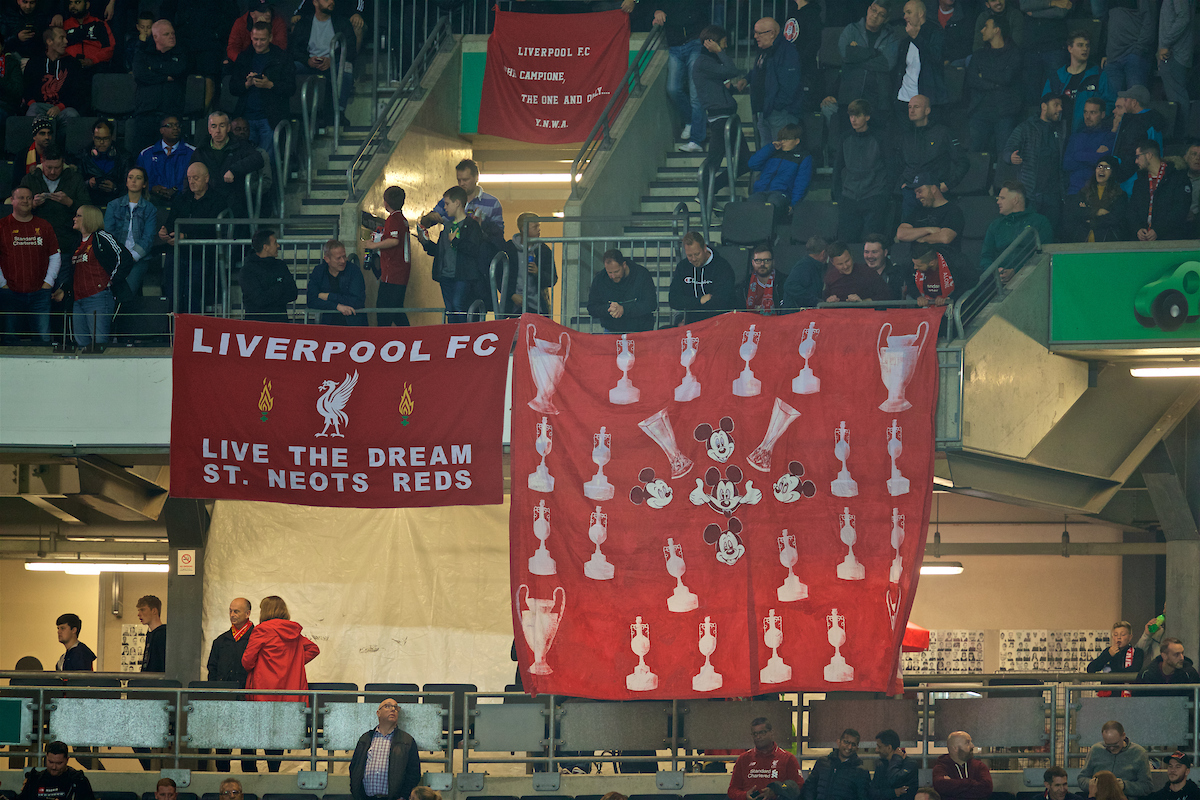 Lower league clubs will miss out on prize money (attendances surely won't return even in time for much of next season) but The FA and EFL can just split the prize money between all clubs.
It is said that the league is the game's 'bread and butter'. Actually, if you're going for food analogies, then I'd argue that a league campaign is the main course. It should be there every meal, regardless of anything else. The only ever present at the table.
European football is the dessert. It's different, sometimes exotic, and can be a satisfying end to the meal/season, as Liverpool experienced in 2019.
Domestic cups are the starter. Nice to have, and can be the highlight of the entire meal if the main course is a bit rubbish and you're not even having dessert, but is mostly an extra you can usually do without.
If there's time for a three-course meal, go for it. If there isn't, then have fewer courses. Don't make the main course smaller or force yourself to eat it faster.
It seems like UEFA fully intend to press ahead with European competition, so we're getting dessert whether we want it or not, but just like the fat bloke in Monty Python's Meaning Of Life, everyone will have to think very carefully about the safety of it. The Europa League is, after all, only a wafer thin mint!
International football is the extra side dish for the table. Seems like a good idea at the time but you soon realise that you don't have room for it, and it's not as nice as anything anyone already has on their plate.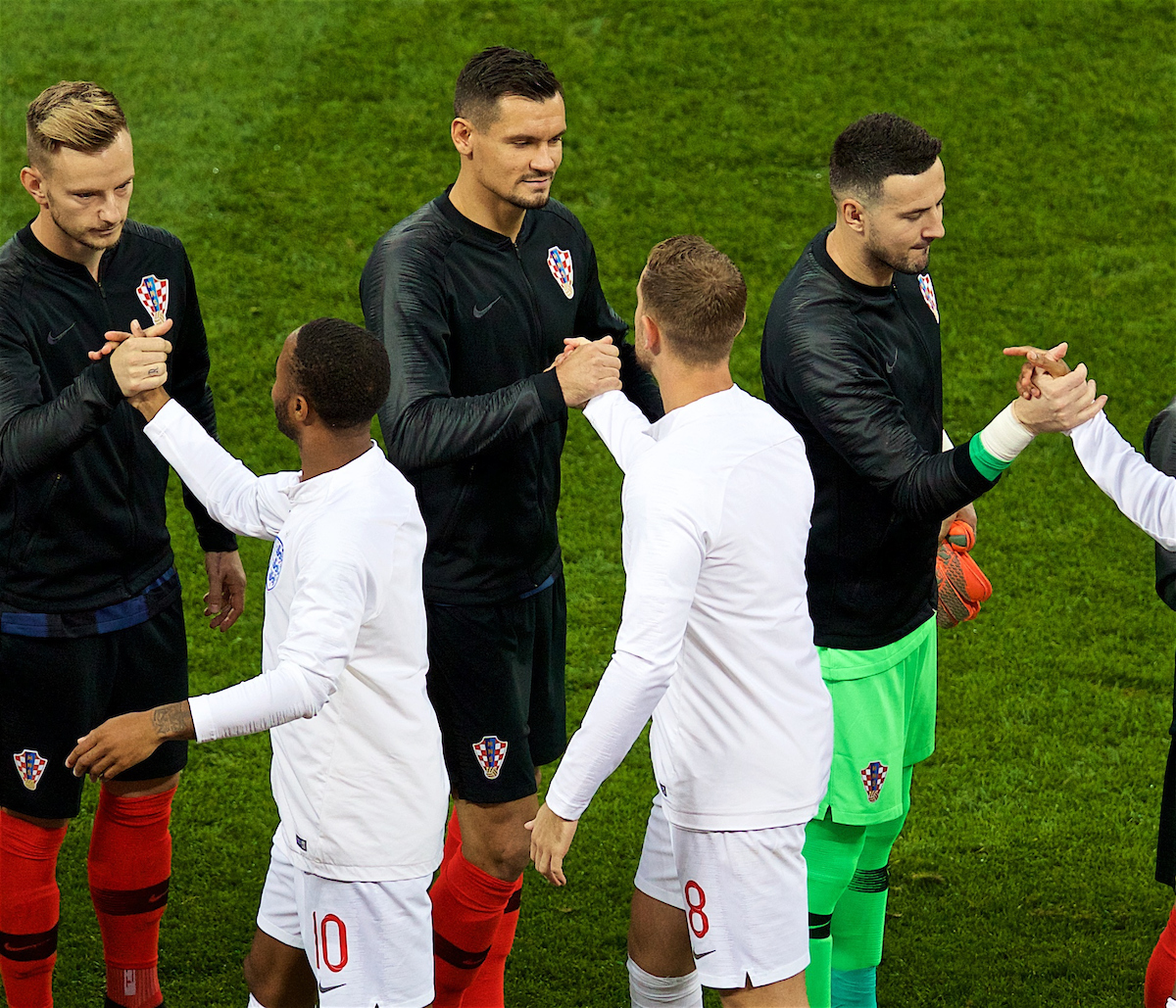 Given the risks around such extensive travel required, there is no need for any internationals to take place before Euro 2020 (in 2021), apart from the playoffs, which can be squeezed in whenever it is safe to do so before next summer, ideally as one-off games at neutral venues rather than over two legs.
As for how this will all impact future football consumption, common sense needs to prevail over greed (which, of course, famously happens all the time in football).
To their rare credit, Sky Sports and BT Sport have frozen subscription fees while there's no live sport on, but normally, it costs anyone who wants access to all Premier League games (legally) an absolute fortune.
When football returns, given the inevitable financial difficulties many will be facing, will most people be able to afford the £100+ a month for access to Sky, BT and Amazon Prime?
Football is a greedy beast, but it has to stop milking the audience for everything it's worth, especially in what will certainly be turbulent financial times for many.
Josh hit the nail on the head in his article yesterday when mentioning the NBA League Pass. The Premier League needs a streaming service. A one-stop shop for access to all games for all clubs. Charge a tenner a month, you can ship it out all over the world, and fans can have access to the product without resorting to remortgaging their house.
If the government believes that football is so vital to the country in times like these that we need to rush it back as soon as possible, then it needs to be recognised that it should always be as accessible as possible, and currently, that is far from the case.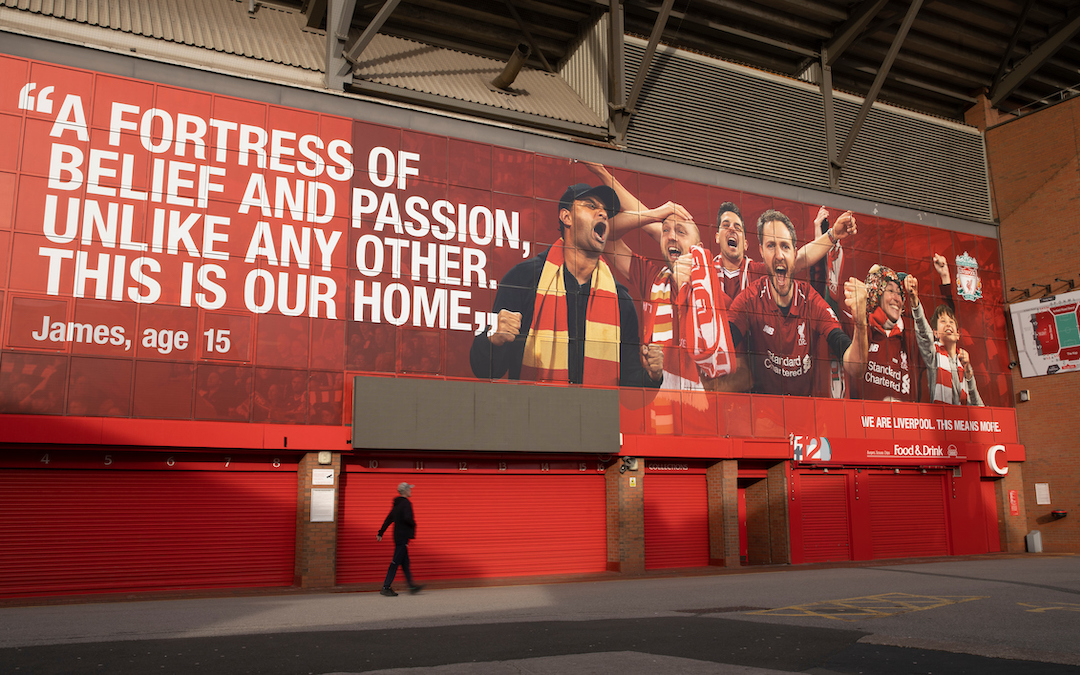 There was an article in The Athletic in February that confirmed that plans are in place for something like this. It should be a win-win situation. Not only will it bring prices down drastically for the fans, but it should, in theory, make the league, and therefore the clubs, even more money than they already receive.
It could just be a tactical threat to broadcasters to keep paying the massive money for future rights deals, but the appetite for having as many eyes on the product as possible will hopefully nudge this idea over the line.
There are still several questions up in the air, so for now let's just sit back, crack open a bottle of Paulaner and practice our favourite German footy chants to the tune of 'We're Not Gonna Take It' by Twisted Sister (I've no idea why, but Bayern fans sing it and it's very addictive).
You hope that after any setback, we emerge stronger. At the end of a storm, there is a golden sky, as I'm sure I've heard someone say before.
Ultimately, on the other side of this thing, you can only try to make the game better. Morally, inherently and substantially.
Personally, I just hope that football is the winner.
---
"I understand that absolutely everyone in the debate has self interest – including us."

"But i've found a lot of the opposition and the roadblocks to be disingenuous."

Listen for free 👉https://t.co/BuNPrciIJc pic.twitter.com/N9TuGn2H9Y

— The Anfield Wrap (@TheAnfieldWrap) May 12, 2020