SO the time has come. Well, sort of at least.
Football is set to make its grand return this weekend as the Bundesliga gets back underway, just this time without a single fan in attendance, as we all watch on from our respective 'isolation stations' with baited breath.
I think it would be fair to sum up my emotions around it as pleased to see some football back, worried that it might be being forced back a bit too soon, but also interested to see the knock-on effect it has on the Premier League.
We've not really focused too heavily on the current situation within these pages directly in recent weeks. That's partly because everything has been so up in the air as the world has been coming to grips with life in lockdown.
It felt at first as though there were bigger issues to sort than football, so in the meantime we chose to reminisce and relive all the moments that made us fall in love with this sport. That was the best possible coping mechanism for that time.
But now there's a roadmap to getting our beloved football back, so I wanted to see how The Anfield Wrap's columnists were feeling about its imminent return and what hopes or even reservations they have about the future of the game.
That starts with myself, of course. So how am I feeling about the idea of this season being completed behind closed doors?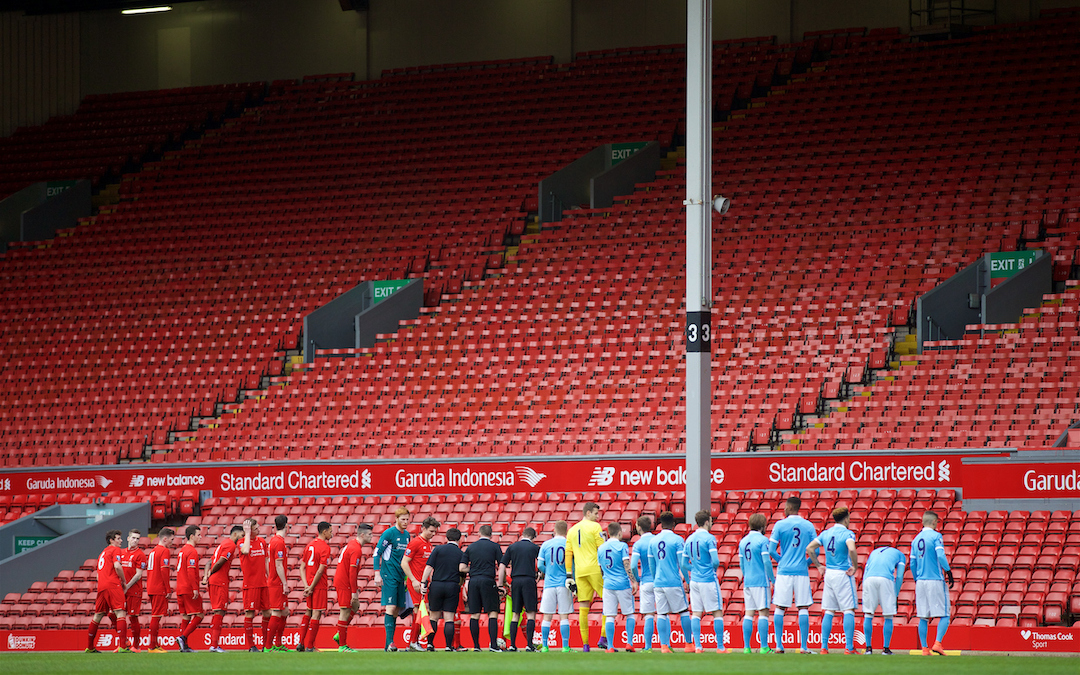 As I hinted at before, I'm harbouring feelings of nervous excitement. I've begged for weeks that we'd get something which closely resembling fresh competitive sporting activity back on our screens, but most of what's been on offer hasn't taken my fancy (no offence, UFC fans).
Am I prepared for this new product we're going to see? The answer is almost certainly not.
One of the aspects I have quite enjoyed about lockdown is seeing people become innovative in finding ways to fill their time. The same goes, to a degree, for finding ways to get football going again without compromising its integrity.
However, I am yet to come to terms with the fact we won't be watching a stadium packed with supporters helping to paint the picture of what we're witnessing on the pitch. That will obviously take time and I can't arrive at that point without truly knowing what that looks like.
The football being back is good for Liverpool Football Club. Of course it is. That's worth getting out the way now and pretty much goes without saying. We're effectively 180 minutes away from wrapping up the title if everything goes our way. We all know that.
And yet we all obviously want our lads to be safe. We all want those involved to be safe. We all just want IT to be safe. Nobody wants football to come back at the expense of public health and "The R" (if anybody has managed to figure out exactly what that means).
We don't want football to become a scapegoat if things go wrong and the last thing we want is anything going wrong. We're all living through this and we could all do with it being over as quickly as possible.
The problem at the moment is of course that we don't know when that is or even what it looks like. Let's say we return to something closely resembling normal life, but we get there without a vaccine. How long will it be before things get worse again?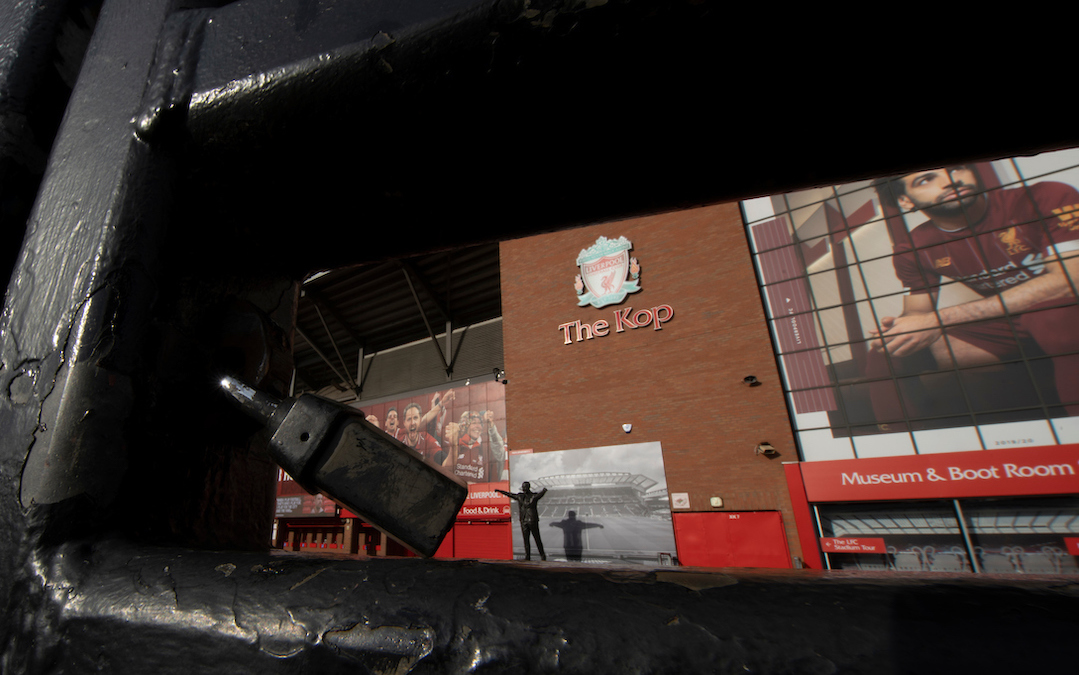 That brings us onto the future and what sort of knock-on effects we expect this to have on the 2020-21 season.
It's tough to say when we have no idea how tomorrow looks, never mind some point after mid August. Without a vaccine it's hard to imagine a scenario in which tens of thousands of people can gather in what is basically a confined space in the next 12 months.
That could well be the reality we're facing. You'd hope not, but it seems like the furthest away point from where we are now.
The focus for now has obviously just been finishing the Premier League season. What of the cup competitions, though? It matters little to Liverpool at this stage, but I've been surprised by the lack of noise around them.
At the beginning of lockdown, when answering ridiculously broad questions from relatives about the future of football, I drew an early conclusion that this could be the death of the already ailing League Cup. If they need more time to complete next season it's the most logical thing to take out the calendar.
Could the same happen to the FA Cup? And what of the Champions and Europa Leagues? Surely free travel is going to be impacted on top of everything else.
Again, that's where we're left with more questions than answers.
Finally, what kind of impact do we expect this to have on the future of football? Will things ever go back to what we once knew as the norm?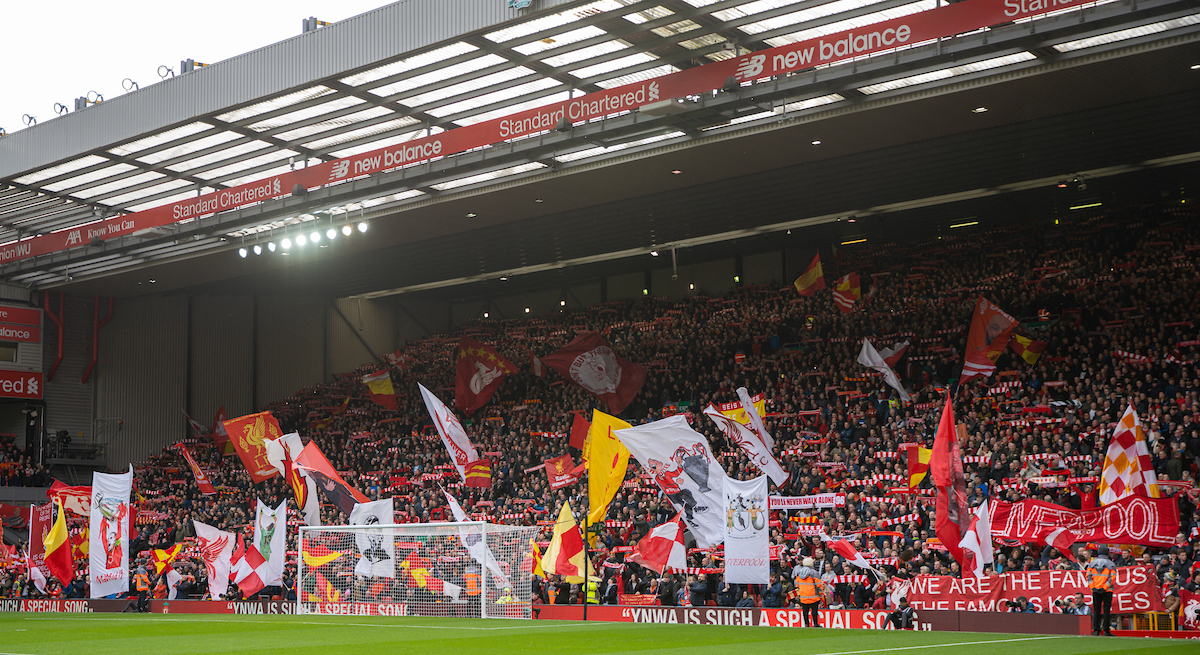 You'd imagine not, or at least not for a while.
One of those ways in which innovation will take over, as mentioned before, is of course the fact that it looks like every single game will be broadcast live while fans can't be in attendance. That will likely lead to renegotiations around the TV rights deal and so on.
Then there's the 3pm blackout. Is there a potential scenario which comes from this in which one of the broadcasters shows the most appetite for risk and is able to secure something approaching a monopoly over the live games?
I often use the example of NBA League Pass and how that weighs up to other methods of consuming sport. For those who don't know, with NBA League Pass you pay a yearly subscription to have access to every single game live, full highlights on demand, local commentaries based on the team you support and loads more.
I'd argue that's the future of consuming sport, but that's because I broadly speaking believe that the NBA are far and away ahead of most other sports organisations when it comes to fan experience. The Premier League would be some way down that list.
It's a possibility, though. Because quite possibly anything feels possible right now. We're going to have to run before we can walk with this.
But the long road back starts this week.
---
"It's brilliant that we'll have something to watch, something to do, some football that is new, fresh and different. But also it's a huge two fingers to the null and void bellends." #LFC

Watch in full 👉https://t.co/0uMF0o1Ogi
Download our app for more 👉 https://t.co/v3xcfwjq7C pic.twitter.com/Lp0lHWXm9O

— The Anfield Wrap (@TheAnfieldWrap) May 7, 2020