IT had been a good start to the 2016-17 season.
Liverpool were expected to push on in Jurgen Klopp's first full campaign in charge, and had already won away at Arsenal and Chelsea, got a respectable draw at Tottenham in a game they should have won, and dispatched champions Leicester City 4-1 in front of the shiny new Main Stand at Anfield.
However, a 2-0 defeat at Burnley after the opening day Arsenal victory had reminded fans that this Liverpool was still not quite the finished article. A side still capable of randomly dropping a bollock from out of nowhere.
The win at Stamford Bridge had felt big (as Josh expertly wrote about yesterday), but next up was Hull City at home. Routine on paper, but the sort of match The Reds of old might have inexplicably dropped points in after such a good performance against better opposition, or at least had to nervously navigate.
As it was, Liverpool welcomed the Yorkshire side to L4 on a crisp September afternoon and proceeded to unclothe them.
The Tigers were penned in by Klopp's men all day. It was as if Jürgen was the football manager equivalent of Joe Exotic, only with more control and fewer silk shirts.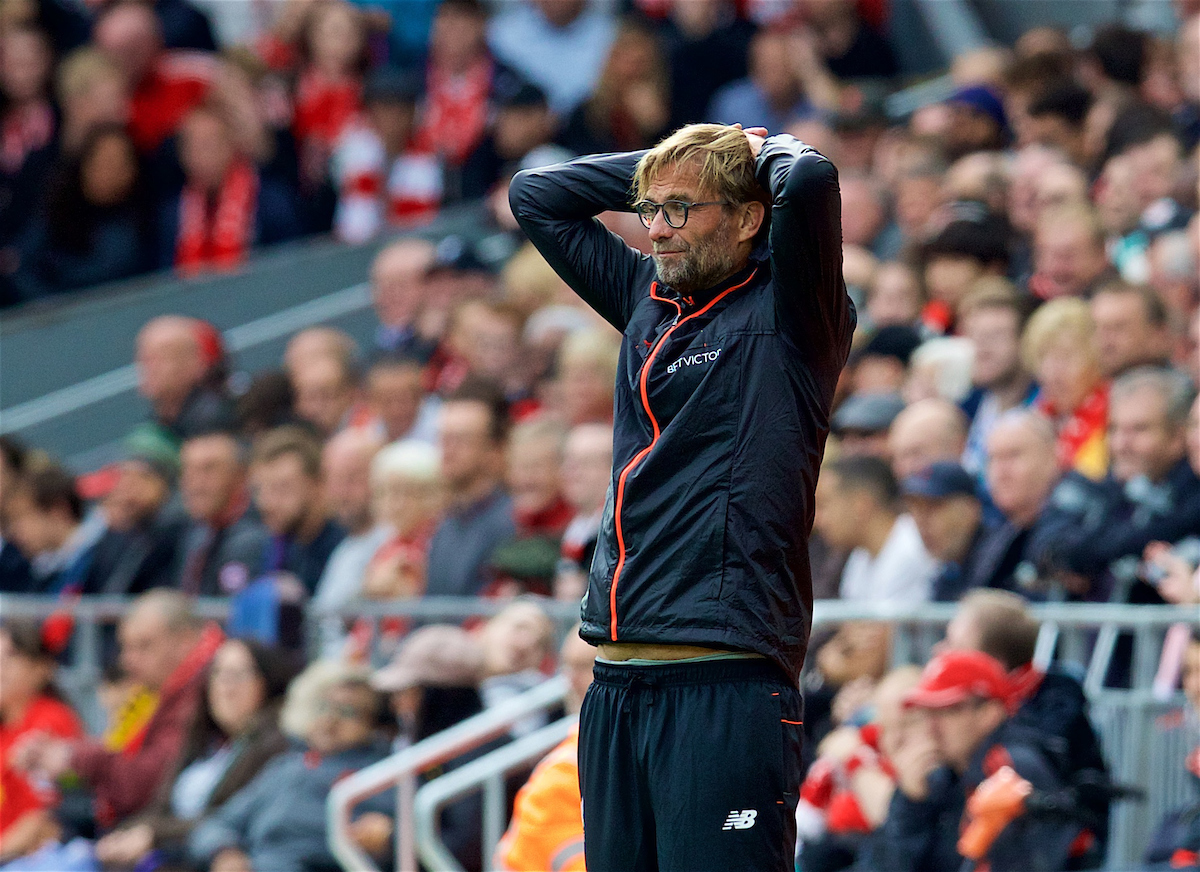 There had been sporadic moments since taking charge in which Klopp had been able to get a tune out of his players that sounded awfully like the one we hear on a regular basis now (or, at least, did when football was still being played).
On this day, it felt like his team was close to perfection.
It started with Liverpool dominance, and never really stopped.
Adam Lallana rolled in the opener on 17 minutes after nice work from Philippe Coutinho, and by then it already felt like the hosts should have been about four up.
They had to wait until the half-hour mark to double their lead. A Coutinho shot from a Sadio Mane cutback was handled on the line by Ahmed El Mohamady, and the defender was sent off. James Milner coolly dispatched the resulting penalty.
It had already been attack against defence prior to that, but Hull being down to 10 men only led to further dominance. There were several occasions in which the only person in Liverpool's half was Loris Karius. At one point he was joined by a carrier bag that had blown onto the pitch, which was about as dramatic as things got in the first 45.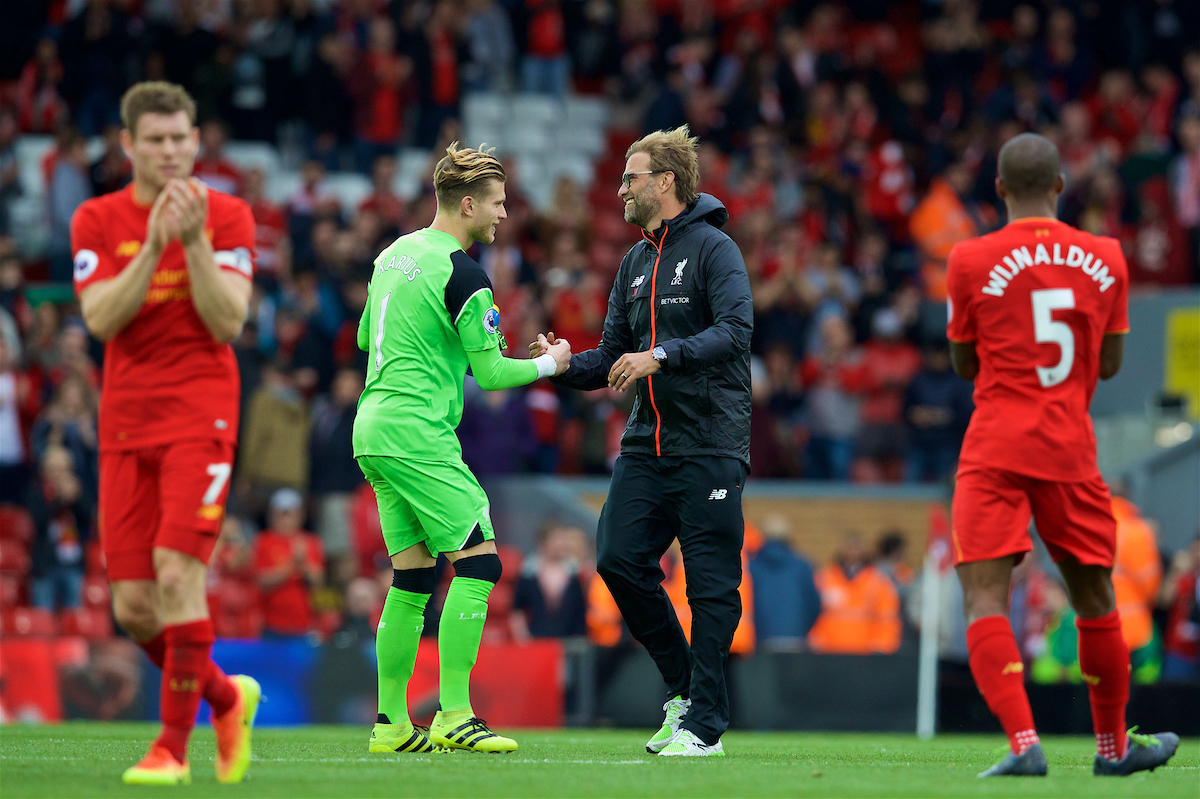 Mane finished neatly on the turn to make it three, and the game was won before half time. There were no concerns, no worries. It was just a case of how many. I had never seen a Liverpool side this thoroughly dominant, both before and after the red card. It was relentless, it was superb, it was… Oh shit, it's 3-1.
Yes, just to make sure it wasn't the perfect day, Liverpool conceded from the only shot on target the visitors had all game, one of only two shots they managed at goal. A corner wasn't cleared and Reds fan David Meyler slammed the ball home.
If VAR had been in place, the officials would have seen Harry Maguire assaulting Gini Wijnaldum in the buildup, but never mind.
Coutinho thumped in a fourth for Liverpool within 60 seconds of the restart. The Brazilian magician was on fire that day. He may have been an absolute turncoat bastard in forcing a failed move to Barcelona, but in 2016 he was sublime, and he thrived in games like this.
He was able to torment Hull at every opportunity, almost playing a different game to them. His goal was archetypal Coutinho. Cutting onto his right foot and rifling a shot from range into the far corner.
Milner added a fifth for good measure from the spot after Daniel Sturridge had been felled by *checks notes* Andy Robertson (whatever happened to that guy?), and the game finally had a scoreline that just about reflected the play.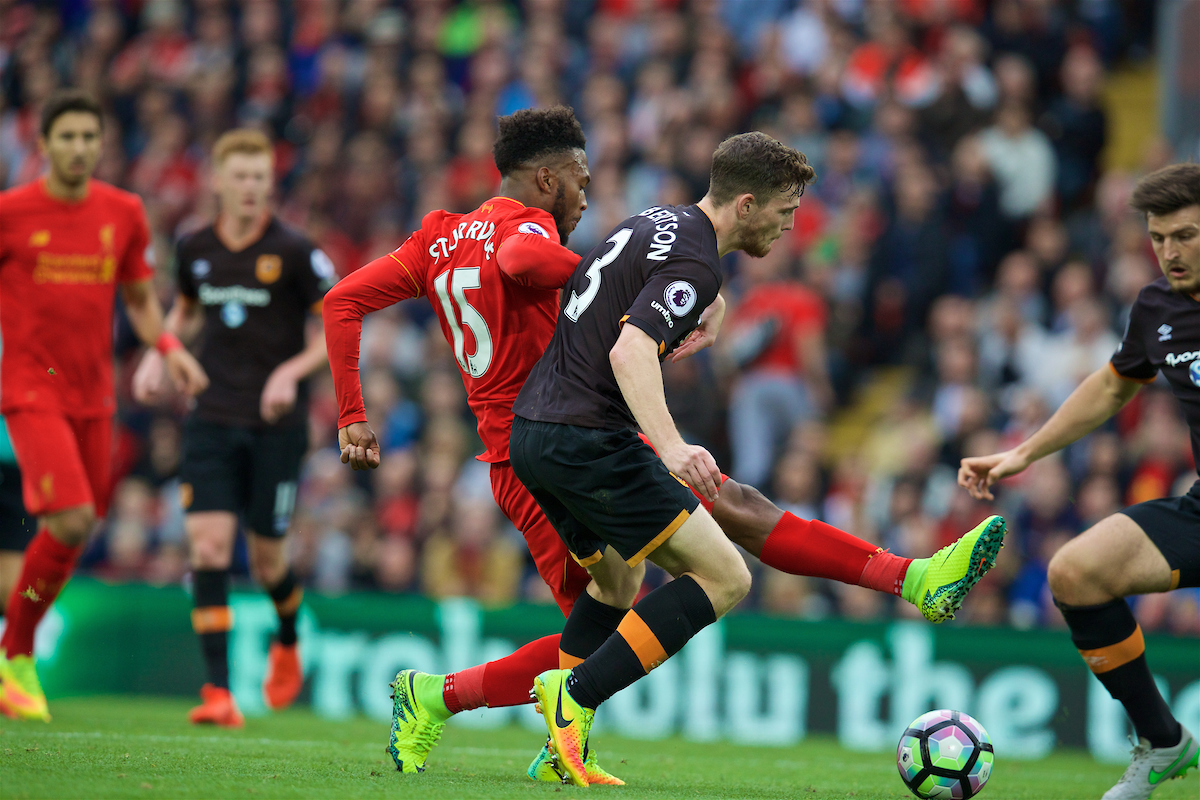 Liverpool had 74 per cent possession and 32 shots. Hull had 26 per cent and two shots.
Liverpool's heat map looked like a pile of red rocks on top of a green brick. Hull's looked like a cricket ball at the bottom of a green bucket.
During the first half in particular, it was not just the relentless attacking from the hosts, but the desperation in the visitors as they tried to deal with it. There were occasions when Hull players would receive possession, and deliberately wallop the ball into the stands just so they could catch their breath.
They had lost to Arsenal 4-1 the previous week, also after going down a man, and captain Curtis Davies summed up the difference between The Gunners and Liverpool:
"Arsenal are a very good passing team, but a lot of their stuff is in front of you. Nice little passes," Davies said after the game. "Liverpool have that mix of nice little passes and then people who will run and run at you and beat you as well like Mane and Coutinho.
"Arsenal were like, 'We will sit, we will let them have the ball and then we will have it for another five minutes'. But Liverpool don't give you a chance to breathe, to be honest.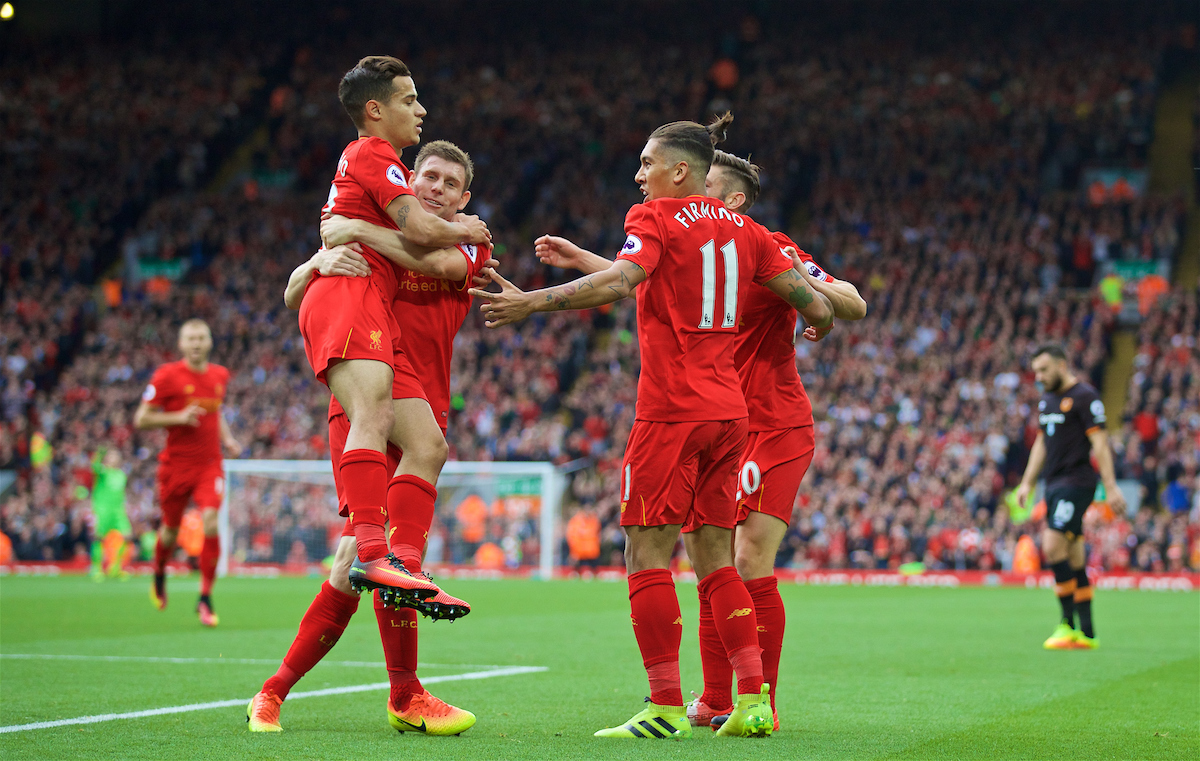 "When we went down to 10 men, as Liverpool, I would be thinking, 'We can give them a hiding. Let's be ruthless.'
"And they were ruthless."
Klopp was happy (apart from another failure to keep a clean sheet), saying after the game that it was "a world-class performance in counter pressing".
This was a day when Liverpool showcased their improvement under the manager, a day when they proved just how good they could be when everything clicked.
A day when Liverpool were the real Tiger Kings.
---