ANOTHER season that's taking its toll.
I'm nearly getting nostalgic for mid-90s oblivion. Those halcyon days when the League Cup was still a big deal. As stark a contrast from today's adventures as could've been imagined. Success is harder work than failure.
Rattling across Europe on planes, trains and Ubers to state-of-the-art, light-show-circus stadiums, as seems routine now, a distant dream in those barren times. Rattling we are though. Our battle rattle louder with each passing objective matched.
Not the greatest outcome in Madrid on Tuesday night, but lived to fight another day. The European Cup remains a delicious and substantial side to our title-winning-ambition main, but our focus, for now, is all domestic business.
I just about remember seasons like this one. In 1979, 1983 and 1988, the title had become a formality before the spring. Admittedly, this campaign makes those processions look like hard work, by comparison.
Now a new generation has set its heart on scripting how the league will be won. Having been relative paupers for so long, we're adapting to new wealth very swiftly.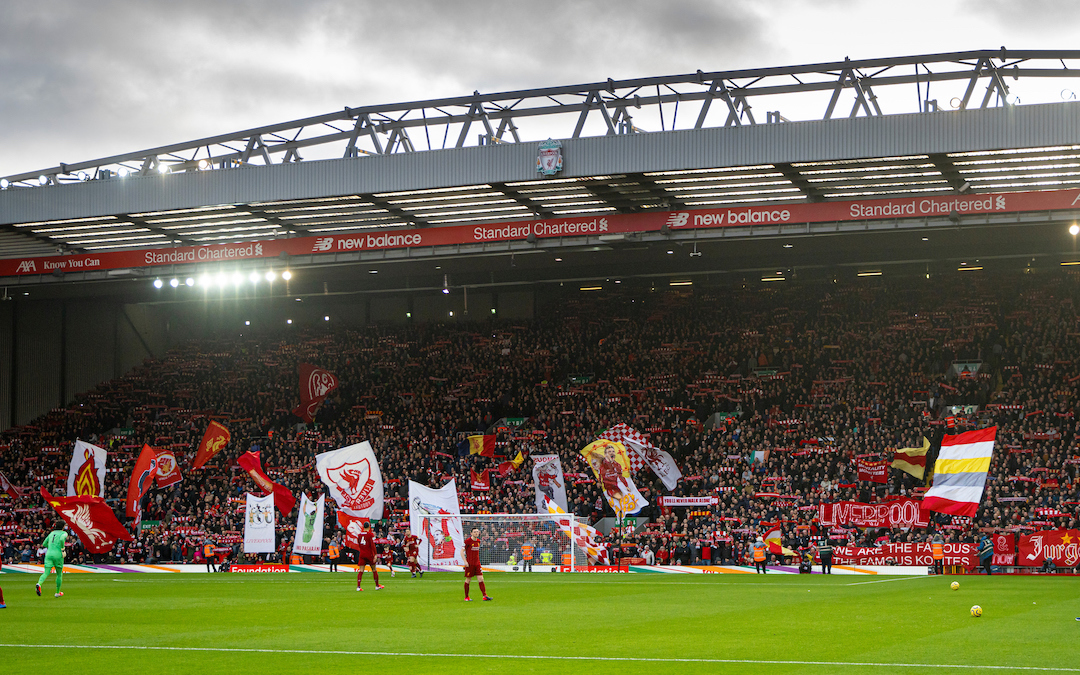 We are all trying to picture what the crowning moment will look and feel like. There's a sense of a true climax to come. Yet, reality should dictate that the crossing of the finishing line itself will prove somewhat underwhelming, although the underlying satisfaction will be deeper than any canyon ever forged.
I never thought it would be like this. I'd stopped counting 'the seasons since', a few years back. In the first decade post 1990, there was a desperation. It intensified into the first part of the new century, and the pressure did for good managers.
Jürgen Klopp has spoken about the club's perverse desire to carry a rucksack loaded with rocks. No two men carried the unreasonable weight longer and harder than Gerard Houllier and Rafael Benitez. Neither were the same people after Liverpool.
Looking back, maybe the dream of redemption died around 2010. Rafa had failed to reprise a title-challenging season and we suddenly felt as far away as we'd ever been from being able to consider winning the league a realistic objective.
Even by 2014, when it was very much on the cards again, perhaps deep down, we didn't feel it would actually happen, or that we even deserved for it to happen anymore. The club and all its folk had developed a fatalism. We were sort of at peace with our place as heroic failures. We became more about 'the days', rather than seasons.
Our 'trophies' became legendary wins over Everton, nights like Dortmund, even Istanbul existed in a kind of isolation. Yes, we'd won the cup in the most fairytale circumstances, but we knew we hadn't exactly 'conquered all of Europe'. We were delirious, on and within our days, but not the best.
Now we are the best. We are once again the manifestation of Bill Shankly's vision. Jürgen Klopp has indeed built Liverpool "up and up, so high that they'd need to send a team down from Mars to beat them".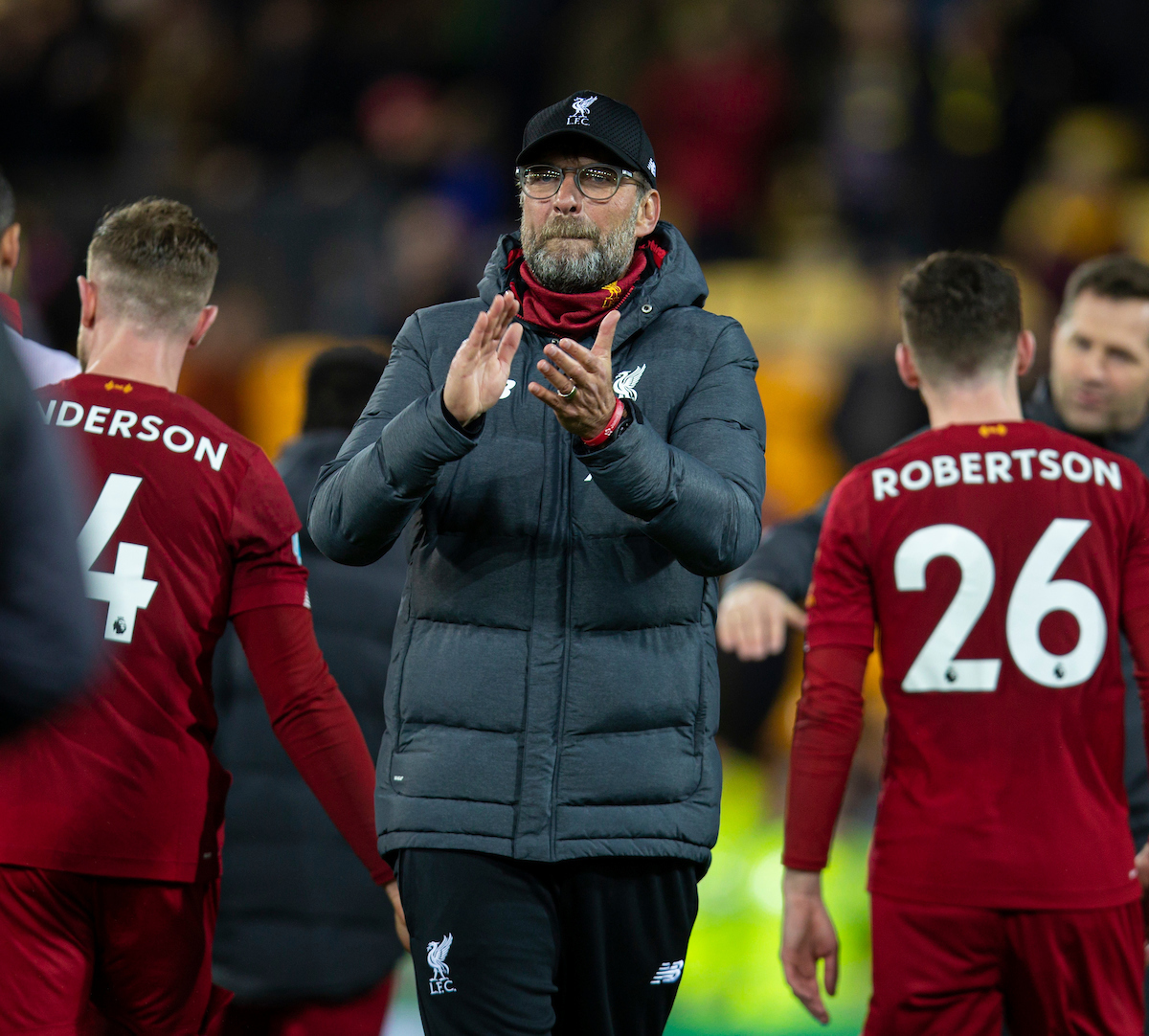 Klopp's Reds are closing in on the title and records that those martians will never eclipse, if they're broken. Liverpool are five wins, maximum, short of becoming champions, with 12 games still to play.
People are telling themselves that we should relax, but Klopp and his players don't see it this way. These men are in a hurry to win the league in a manner that suggests they know something we don't. Andy Robbo plays like the world will end before he gets his medal. Sadio Mane fears the worst too. The Reds have played every game as if it were their last.
West Ham were recent victims of Liverpool's relentlessness. They were swept aside on their own pitch as if they'd never even been there. David Moyes' side were like ghosts two weeks ago at their London Stadium. You knew they were there but you just couldn't see them.
Matters haven't improved for Moyes since and, but for the death wishes of others, his team would be mired in a relegation placing. Moyes knows his team's prospects at Anfield on Monday night are poor. He will simply urge his lads to try and stay in the game late enough to give fate a chance of lending them a hand.
Jürgen Klopp's squad feels fresh and rested, and the six days that have elapsed since that setback in Madrid give him the opportunity of again looking to pick his strongest 11. The one change that will be forced on the manager, due to Jordan Henderson's hamstring woes, will permit the manager to add the creative midfielder Liverpool have at times felt short of.
Surely it is Naby Keita's moment. There is a sense that all that stands between him and serious status in this Liverpool team is a run free from injury. Keita's career with us has been one of recurrent false starts. Just as he seems to be building a head of steam, his body lets him down.
In truth, Liverpool are going to need to learn to play with a near constant fourth attacking arm. The Champions-League winning 'wall' of a midfield – of Fabinho , Henderson and Wijnaldum – near guarantees security and intensity, but it also enables Liverpool to be that bit more easily blunted.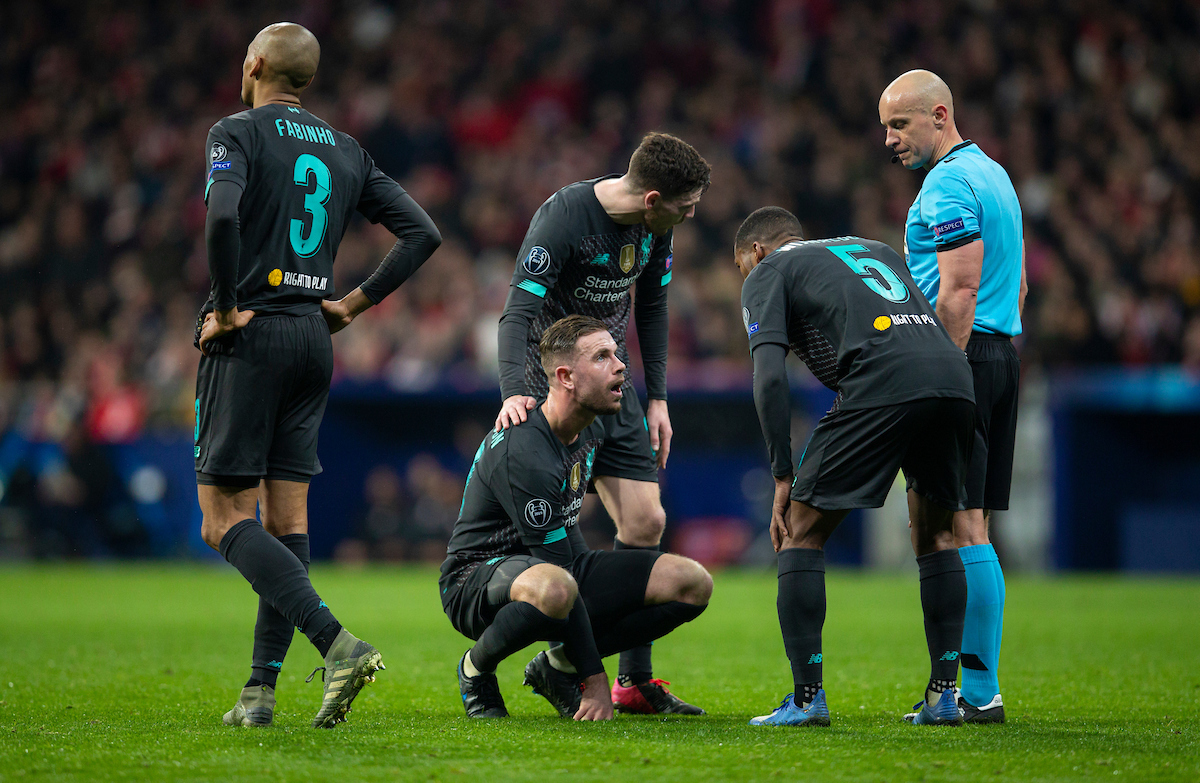 We are talking fine margins, though, it must be stressed – 25 wins from 26 league games tells its own story.
As their fame grows, Liverpool will face more sides that will attempt to replicate Atletico Madrid's defensive and destructive mindsets. Jürgen Klopp will know that the process of finding solutions to future problems begins now.
West Ham will park their bus. It isn't much of one, if truth be told, but it is all they have.
The Reds have had the best part of a week to get that weird night in Madrid out of their systems. They will be straining at leashes to set to work on vulnerable prey.
West Ham will be devoured.
Predicted 11: Alisson; Trent, Gomez, van Dijk, Robertson; Fabinho, Wijnaldum, Keita; Salah, Firmino, Mane
"Liverpool are breaking records this season, and can break a few more tonight… I want them all. They emphasise just how good this side is." 👏

🎥 Watch today's 'Talking Reds' in full here on our YouTube channel 👉 https://t.co/d7Z4hwcWrr pic.twitter.com/FdovOL8YNE

— The Anfield Wrap (@TheAnfieldWrap) February 24, 2020
Recent Posts:
[rpfc_recent_posts_from_category meta="true"]
Pics: David Rawcliffe-Propaganda Photo
Like The Anfield Wrap on Facebook