HONEST to God, the only thing that can stop The Reds now is the fucking Corona.
Fucking not having it that Ferguson isn't behind it. In the deepest fucking Wuhan forests there he is like Attenborough in Jurassic Park, splicing fucking squid blood and chicken balls together to make a big gloopy virusy mess and smearing it over his ex players.
Fucking Schmeichel there with his massive fucking lion head licking it off Brian McClair's chest. Gary Pallister rubbing it into his dodgy back. Steve Bruce eating it on toast and trying to square his nose up. Finally Mark Robbins comes down with a fever and the Corona diddle is live and kicking.
Them buying Odion Ighalo mate, stopping him off in Wuhan to lick a few people's faces in the hossies before flying him out on a private jet when all other flights are grounded, is the latest in their desperate plight to stop the mighty fucking Reds.
Will be getting toured around the north west tonight him, head out of a car like fucking Ace Ventura, trying to lick every fucker outside the ground.
Wash your fucking hands Reds, don't touch your face, these Reds are winning this league. If you see anyone so much as sneeze, lash a fucking bin bag over their head, knock shit out of them, and then lock them in a cave. Block that fucking Mersey tunnel right up.
Seven wins to go. Is right, the boys.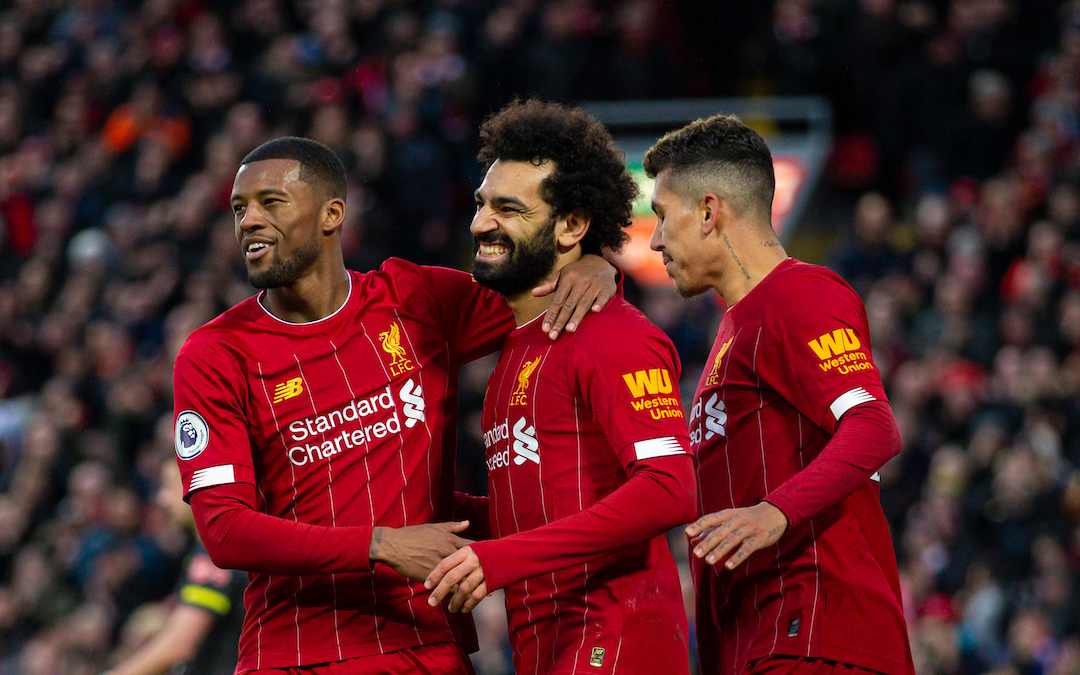 Alisson: 9
Was incredible first half when the back four, the midfield and most of the forwards were playing like they had CJD, never fucking mind SARS. Makes loads of routine saves, reckon he is in Ings' head when he pulls that first chance back instead of shooting, then when Gomez was on his heels he is out like a fucking flash to their lad.
Was a bit berserk himself second half, but probably felt like he was missing out.
Trent: 7
I thought he got ragged today and played some fucking mental passes. Kept defending and trying to get The Reds breaking down the wing, but I don't know.
Joe Gomez: 8
Was mad when the fucking entire ground was screaming 'man on' at him. He's literally behind you and he was like a pantomime fella, looking back at the crowd and saying "what did you say". Fucking man on, dickhead. Like everyone else, seemed bananas for a bit but then defended really well at times as well.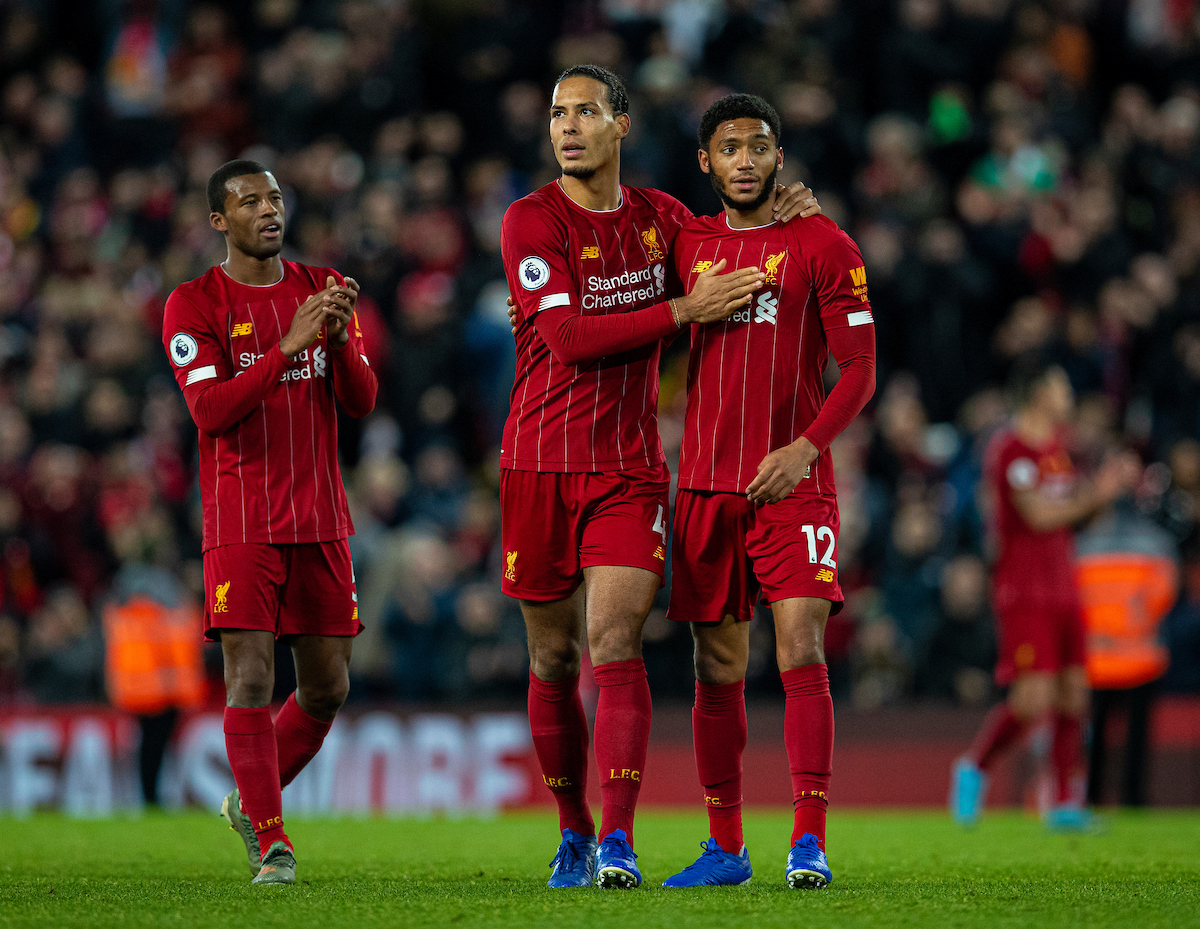 Virgil: 8
The backheel. I couldn't believe my eyes. From where we were in the ground it looked like he could have just slotted it. Him and Joey, fuck knows how they got a clean sheet, loads of belter last-minute defending, and blocks and that, but it was fucking berserk out there for a bit.
Robbo: 8
Isn't half missing Sadio in front of him, is he? First half he couldn't get in it, mainly because Ox was doing the shittest impression of Sadio since your auld fella shaved the front of his head, lashed a strip on and give it bifters in the park with your mates. Got in it more second half when The Reds got playing.
Jordan Henderson: 10
Incredible every week these days, isn't he? Covered every bit of the pitch. Scored a belter when I was expecting him to hit it first time and hit the back of The Kop, played a belter through ball for Mo. A full on captain's performance. What a human being and what a footballer. The standing ovation when he went off and everyone singing his song when he had scored. Lovely that.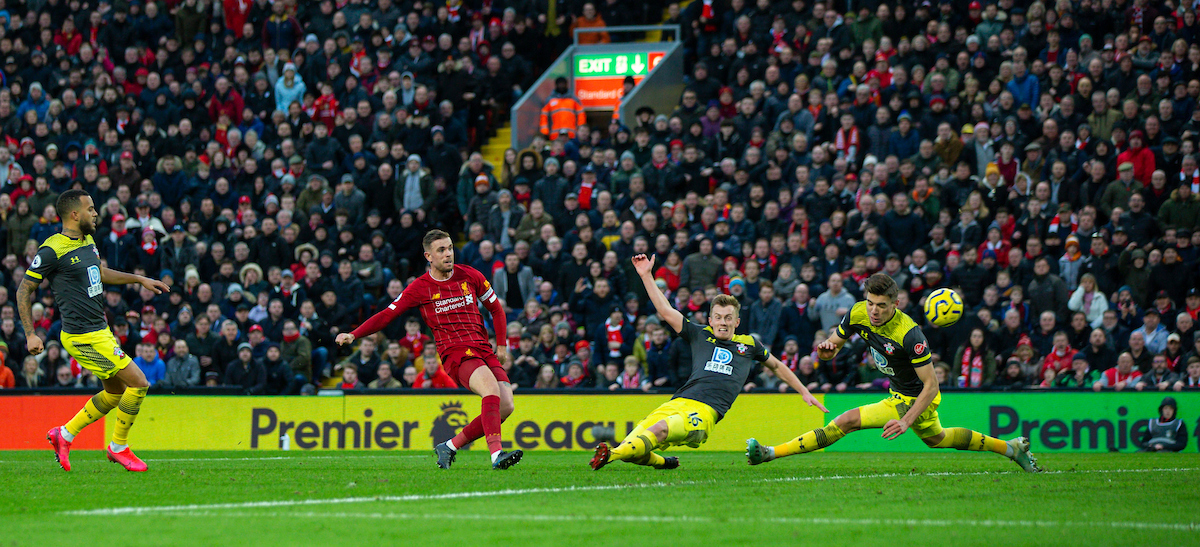 Fabinho: 8
Played well for 30 in the first half and 40 in the second, but disappeared in between when The Reds were getting murdered. Got him on the ball second half and he calmed it down, moved it around. Made a couple of belter last-ditch tackles when they were up against our defence for the 100th time.
Gini: 7
Wasn't really in it first half but then not many people were, especially down the left. Worked his plums off as normal and got a grip second half when The Reds started to purr.
Mo Salah: 10
He was unreal today. Unplayable second half. The goal he scored when we kept it in a phone box in our own box and then broke would have been one of the greats. Was convinced it would be a goal, mainly because I wanted it to be. The finish for his little dink / scoop was lovely. Set up about 10, could have scored five.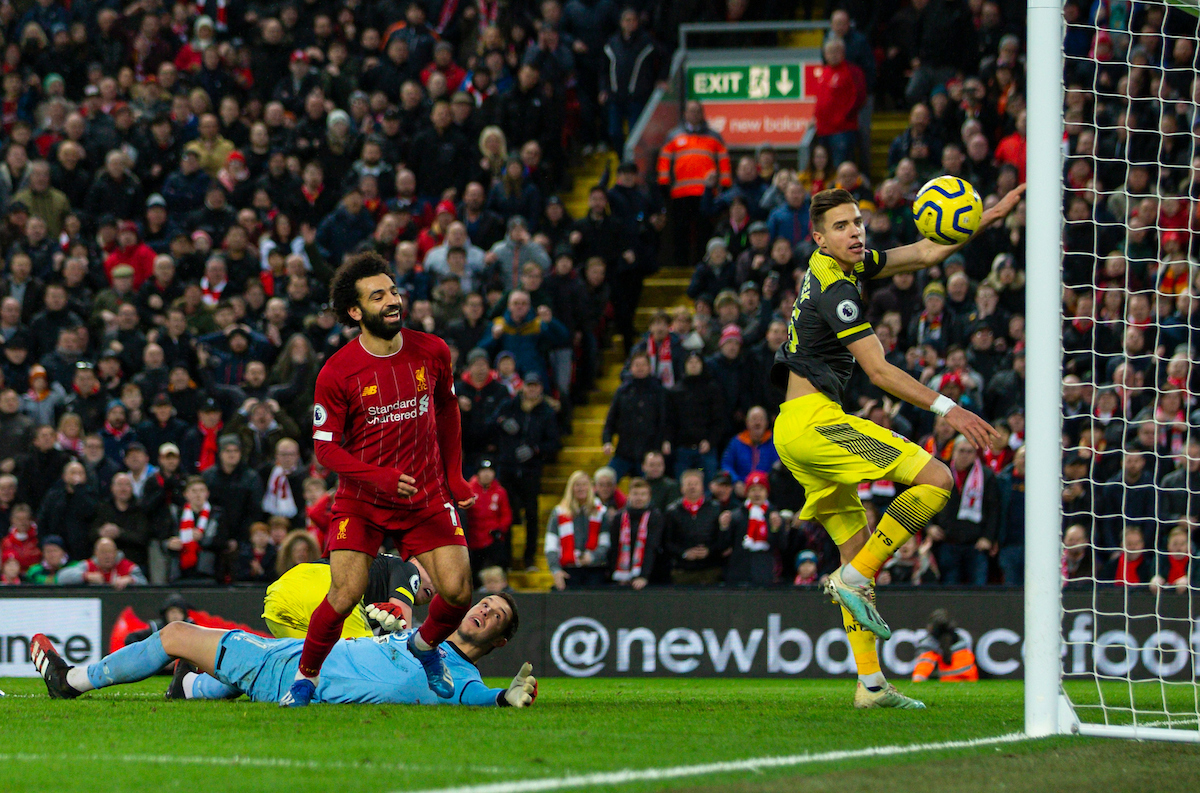 Firmino: 9
Second half. The things he did with the ball. Brilliant for a load of the goals, the Henderson one especially. Lovely to watch today.
Oxlade-Chambo: 7
Spent half time telling my lad why we needed to take him off. Not his fault lad, but we are asking him to be something he isn't here playing left wing, you know? He just sat there eating Quality Street thinking 'you are one boring baldy fucker, you'.
First minute of the second half, slotted to change the game. My lad turns to me like, 'you know nothing'. I know, lad. Much better second half when The Reds were unreal. Scored and then fucked off. Is right, lad.
SUBS
Naby:
Hasn't lost a league game for The Reds. Play him every week.
Minamino:
Should have scored, but like him a lot.
Lalanna:
Can't remember how to spell his name. Fuck's sake.
"GET INN! Liverpool just keep winning and it's fucking brilliant." 👏

All of our immediate post-match reaction will be available FOR FREE tonight…

📱 Download our app here and watch the 'Post-Match Pint' in full 👉 https://t.co/v3xcfwjq7C pic.twitter.com/TB3qcRA53S

— The Anfield Wrap (@TheAnfieldWrap) February 1, 2020
Recent Posts:
[rpfc_recent_posts_from_category meta="true"]
Pics: David Rawcliffe-Propaganda Photo
Like The Anfield Wrap on Facebook