THE European Cup is a strange old thing.
In its autumn phase it's more irritation than objective. Then, spring looms, and it blossoms. Our hugely complacent but justified taking of the league title for granted in turn casts the possibilities in the Champions League into sharper focus. What if we won both of the big prizes? Dare to dream, Reds. Dare. To. Dream.
Maddeningly/weirdly, the bookies rank Manchester City as marginal favourites for 'old big ears' ahead of the team 25 points clear of them in the league. They must have their reasons. God knows, actual money is at stake. Manchester City know all about that.
The bookies are wrong, though. They were wrong in retaining City as favourites well into late October, by which time it was clear that they were only ever going to be in the slipstream of an irrepressible Liverpool.
They were wrong then and they are wrong now. Liverpool are the power. The power, the excellence, the resoluteness and the glory. Liverpool have moved like the wind, like the force they are that casts into the shadows European luminaries such as City, Barcelona, Bayern and Real Madrid.
In some senses, Atletico have the potential to be Liverpool's kryptonite. They concede so very few goals. They have the knowhow and will to make this a one-goal tie. Their boss Diego Simeone is lauded for having cultivated a phenomenal team spirit at the club, but the abiding nature of his outfits is a destructively defensive one. Atletico are a horrible team.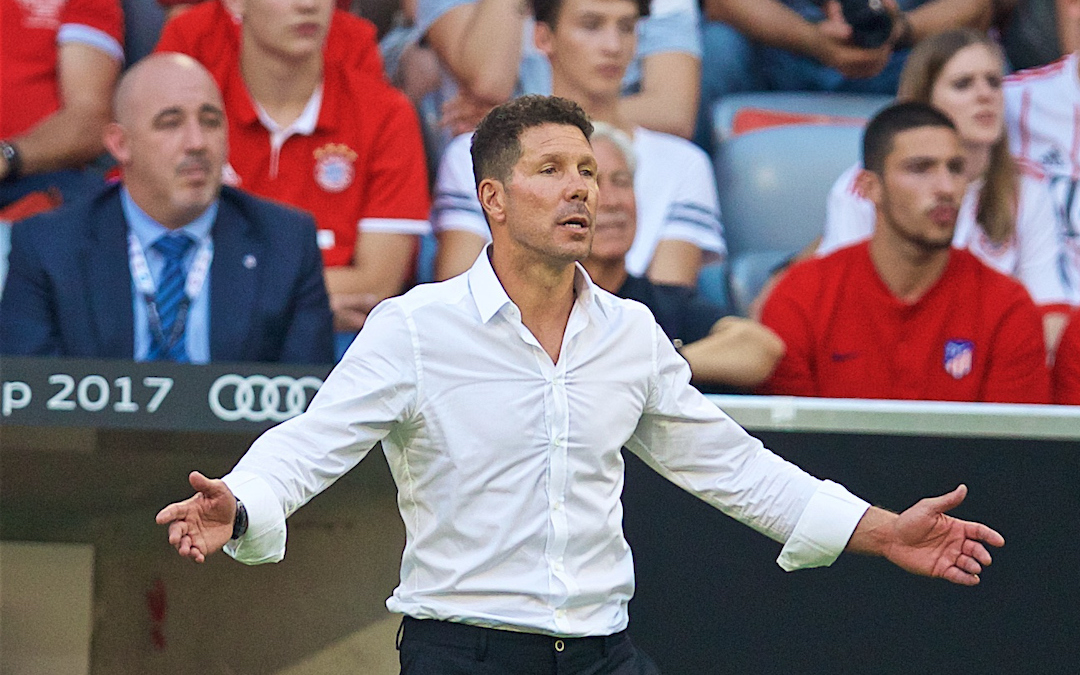 Simeone will crudely gamble that in a one-goal tie he has about a 40 per cent chance of success. He likes those odds. He's under no pressure. Real and Barca have the league locked down. No one expects Atletico Madrid to interfere with that truth. In turn, they are not expected to be Champions League semi finalists.
Liverpool are not under fierce pressure either. Despite all the excitement about endless possibilities, a season that delivers the league title and nothing else, would correctly be heralded as one of the greatest in the club's history.
Imagine if Liverpool won both, though.
So the journey begins again. As it did in Porto in 2018, and against Bayern Munich in 2019. Let us never underestimate the European Cup's potential to excite and reorientate us.
This time out, I feel part ready to be sent delirious at the prospect of continued European success, and part ready to be sanguine about disappointment, given our march to the league title.
Atletico's form, stolid and underwhelming, could be viewed as encouraging, but I don't think it changes anything for us. They will be painful cunts to play against whatever shape they're in. There's talk of multiple afflictions to their forward line, but they're not in this for the goal hoard, so what does it matter. Truth is, they are not the team of five years back, of Griezmann, of Godin. This Atleti are a half-decent tribute band but little more.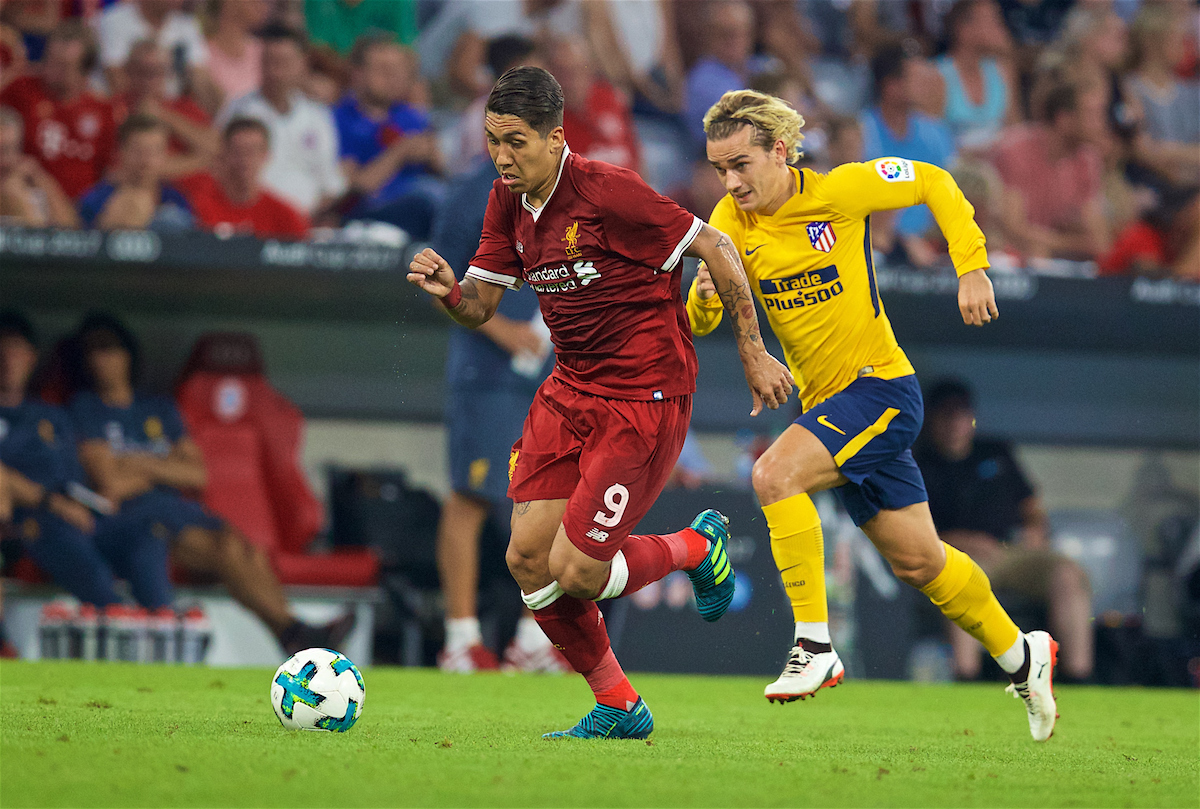 There are similarities between Klopp's Liverpool and Simeone's Madrid. In the week, Joe Gomez spoke of how Liverpool still see themselves as the perennial underdog. Klopp has engendered a siege mentality which is right out of the Simeone playbook. Atletico Madrid remain underdogs, while Liverpool are, in reality, everything but.
The Liverpool manager can select from a virtually full-strength squad and should use that luxury to offer up what can be considered, near as dammit, his Champions League-winning side. Klopp will in all likelihood make two changes from the team that won so efficiently at Norwich. Naby Keita and Chamberlain should revert to bench duty, replaced by Fabinho and Saturday's match winner, Sadio Mane.
If there's to be a surprise in Klopp's selection, and there often is, it will be that Keita is retained. In whose stead is anyone's guess.
We are back starting where we ended. At least it feels that way. There's a symmetry cute enough to get the juices flowing again, to get us all back in the mood. In a season that doesn't need another gear, the Champions League may represent a luxury change of pace.
I'm taking 0-0, we're asking for just a single goal. Let's get to the last eight and take stock.
The final push starts now.
Predicted 11: Alisson; Trent, Gomez, van Dijk, Robertson; Fabinho, Henderson, Wijnaldum; Salah, Firmino, Mane
"The League has been the focus, but we've got an unbelievable chance to retain the European Cup as well." 🏆

🇪🇸 Download our app here for all of our Atletico buildup, live from Madrid 👉 https://t.co/v3xcfwjq7C pic.twitter.com/7FLj69j9yi

— The Anfield Wrap (@TheAnfieldWrap) February 17, 2020
Recent Posts:
[rpfc_recent_posts_from_category meta="true"]
Pics: David Rawcliffe-Propaganda Photo
Like The Anfield Wrap on Facebook