WHAT a team.
Honestly, we are witnessing greatness. The mind being the greatest of all. Never beaten these fuckers, never willing to lie down, never willing to cede any ground whatsoever.
You want to beat these, mate? You better take your best shot and hope it fucking lands. You come at these kings, you best not miss.
Alisson: 9
A difference maker. A king. The two big saves he makes are unreal, but it is everything about him. He gets in heads. In the main, it's got to be brilliant to beat him. Not good, brilliant. That takes some doing that.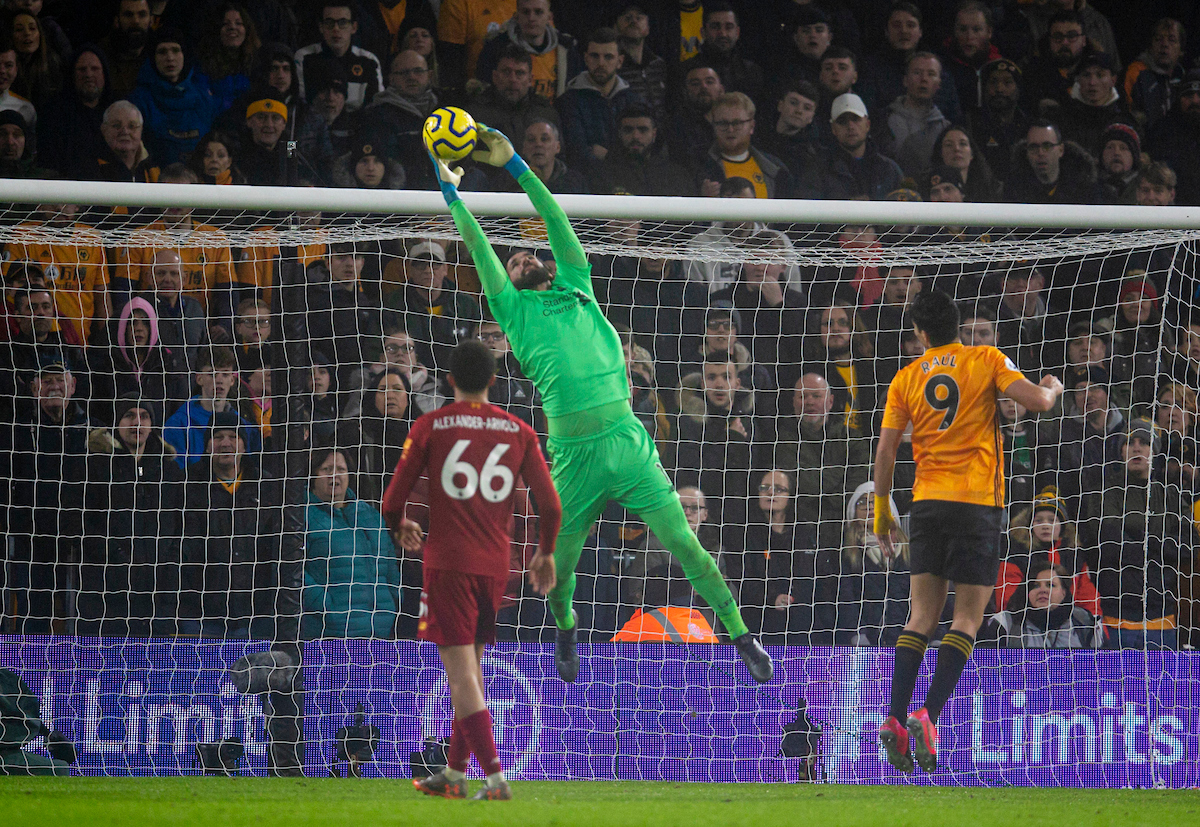 Trent: 8
Did well tonight, thought he was particularly good defensively as you get asked all kinds of questions by these. Switched it really well first half. Was unlucky with the freekick that got deflected over. Them balls in for them corners though, mate. Unbelievably difficult to defend them. Pinpoint.
Joe Gomez: 9
Was tremendous. Honestly, what a footballer. Another king. His positional sense and all round ability to be in the right place at the right time is up there with the best. Couple of tremendous blocks tonight against a side who ask you questions all fucking day. Like: "Will you stop being auld arse and let us fucking win one of these for a fucking change?"
Virgil: 9
Another king. The king of kings. Sing Hosannah, dickheads. Whenever an attacker is one on one against him they never come off best. First half Jimenez tries to square him up and cut inside to get his shot off. Virgil just blocks the goal constantly, constantly, constantly. Oh, now you are going to shoot? Yer, I'll just block that too. He is genuinely incredible.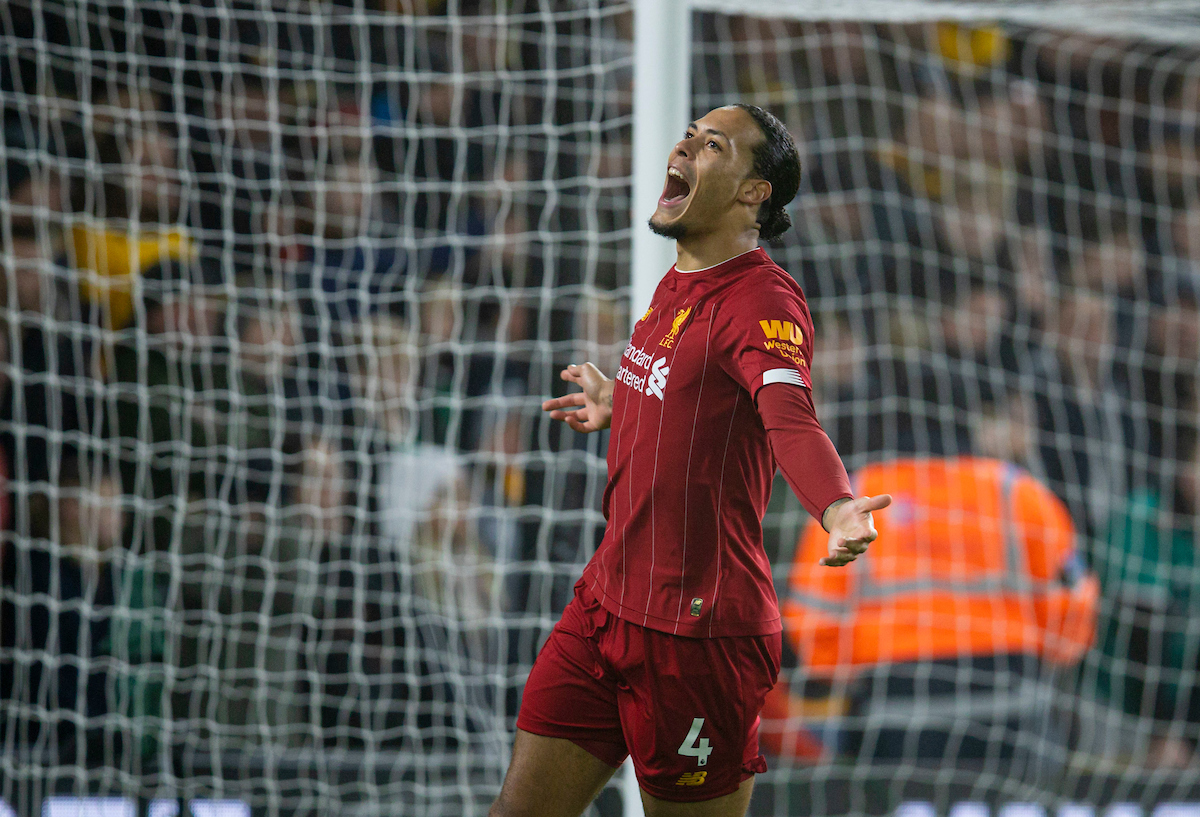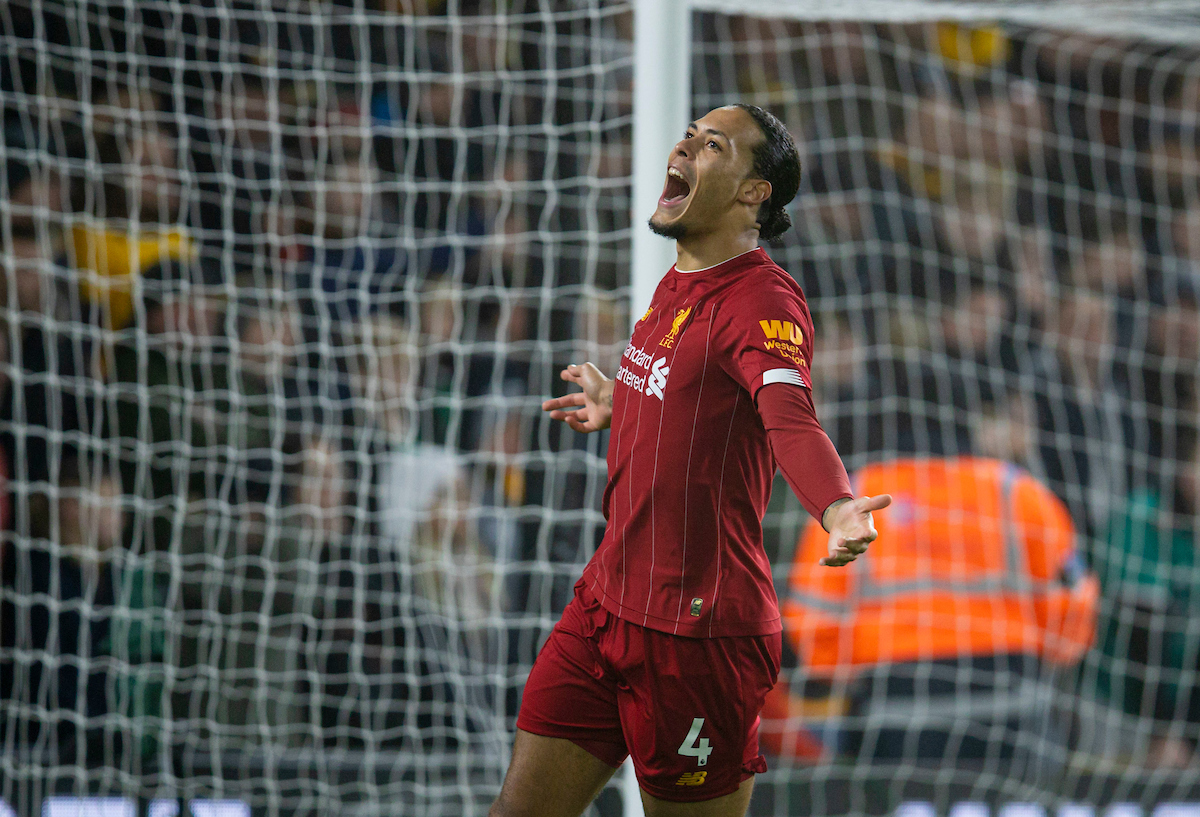 Robbo: 7
Had a torrid time there really, but then in fairness it's like trying to mark a fella on a scooter. Or an armoured bear. He is ridiculous. Tried to get tight to him, he shrugged him off and then legged him. Tried to give himself space, he got it to feet turned and legged him. Could have done with a horse to jump on the back of and possibly some kind of lasso.
Oxlade: 7
Did well first half, in the main. Probed when The Reds were attacking and joined in well with the front three, but drifted badly out of it second half and looked fucking knackered when he was having to do shuttles on the left wing for a bit. Was made up to go off today that's for sure.
Henderson: 9
Was everywhere again. Picking up the bits, getting The Reds on the front foot. Prowling around like a fucking Alsation. Great movement for the goal. Absolute belter routine; Virgil going back stick as the decoy. Lovely little pass to Firmino for the goal. Easy to get that wrong, really.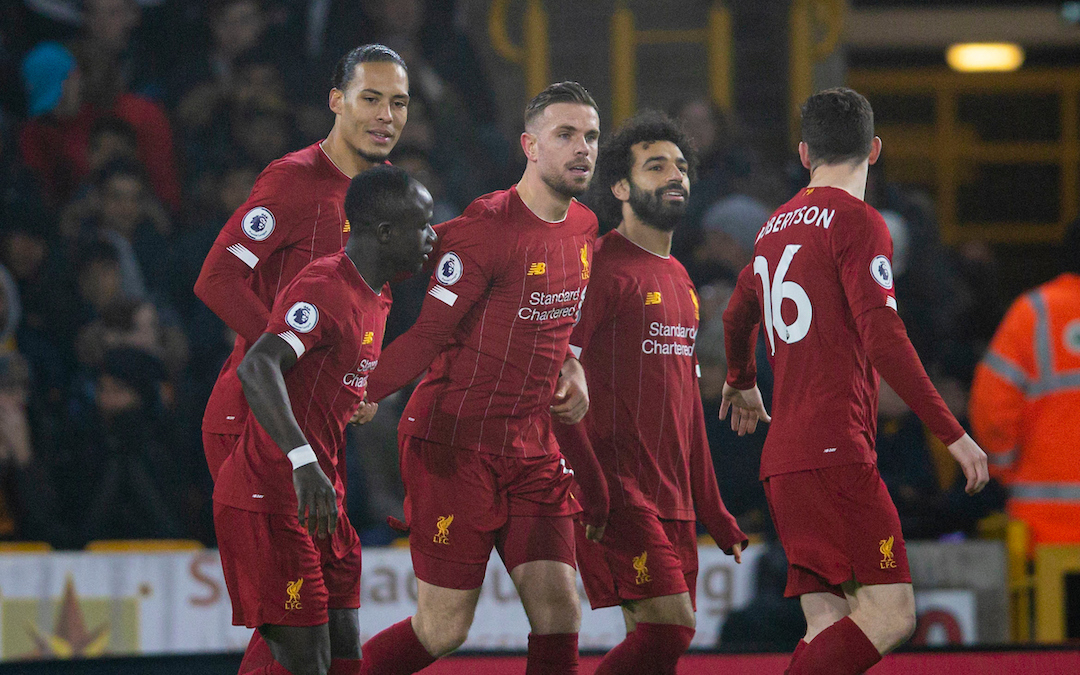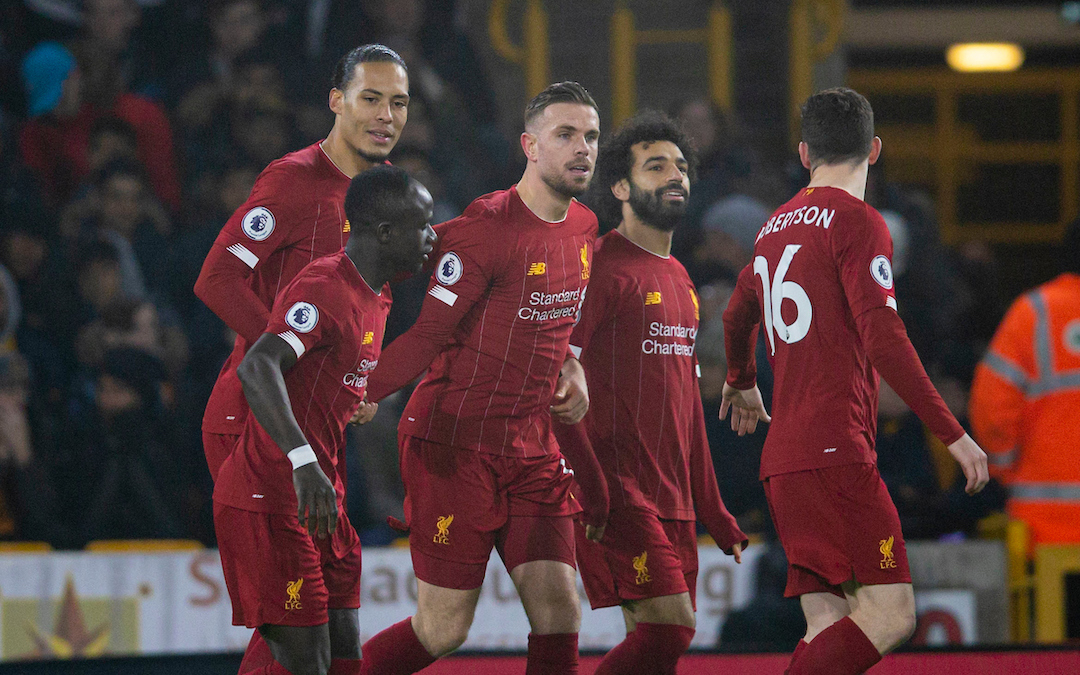 Gini: 8
Was great first half. Then the shape changed a bit second half and he couldn't get anywhere near it. Gets popped for their goal, but I mean we are ridiculously open for it. Once Ox went off and Fabinho come on he got back into it. Jordan, Jordan Henderson, Henderson, Henderson, Henderson.
Mo: 8
One of them nights for Mo where he had a million chances, could have passed three or four of them, but that said on another night might have got a trick. Great feet in the buildup for the winner. Such a threat on the shoulder of the last man. Doesn't half stretch teams.
Firmino: 9
There again when The Reds needed a sausage. When he missed the chance just before the winner, was worried that the old baptism had fucked with his Juju. Got a bit of the devil on his shoulder. Reckon it's still there, he just didn't let on.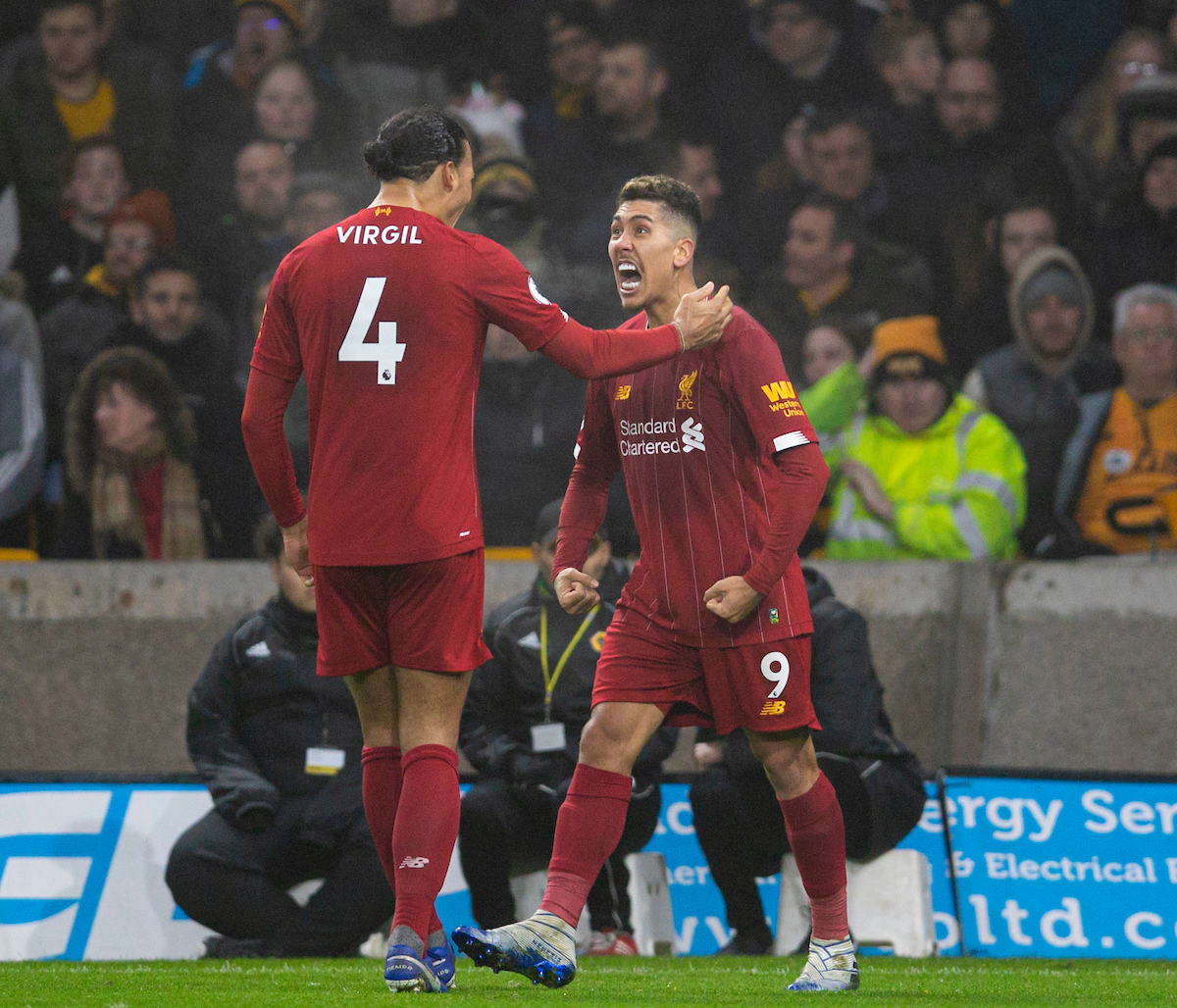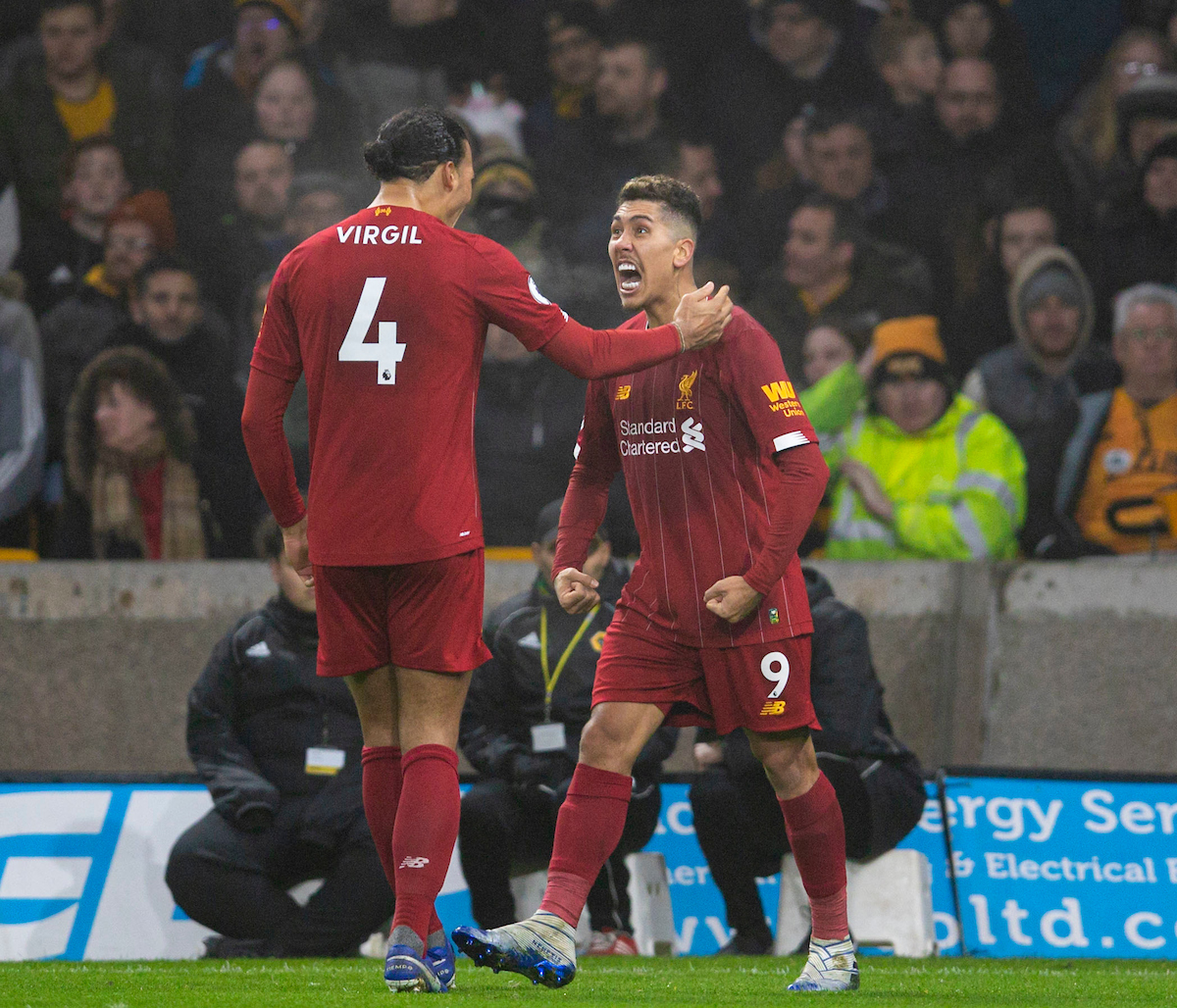 Sadio: 6
That's a shame, isn't it? Hopefully it was just a niggle. Seemed alright when he went off. Had convinced myself he had just lost a contact lens for a bit.
SUBS
Minamino: 7
Really promising first half then couldn't quite get in it second. Hard game to come into, though, against them.
Fab: 8
Come on and The Reds calmed the fuck down right away. Little change of shape, got control back, lovely jubbly.
Div:
Was sound.
"This team are going to win the Premier League.

"This team are going to deliver all of our dreams." ❤️

📱 Subscribe here for all our immediate reaction, live from Molineux, as the Reds go SIXTEEN clear 👉 https://t.co/XZAK9veWt7 pic.twitter.com/5WxM5BWUWq

— The Anfield Wrap (@TheAnfieldWrap) January 23, 2020
Recent Posts:
[rpfc_recent_posts_from_category meta="true"]
Pics: David Rawcliffe-Propaganda Photo
Like The Anfield Wrap on Facebook